We love race photos! Here are some great steps to get photos that will make everyone jealous!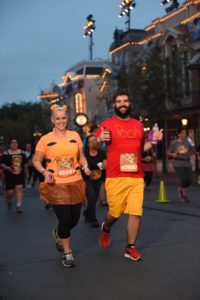 1. Leave Space in Front of You
First, we want to stress that the main goal is being safe and continuing moving forward. If possible, try to leave a small gap between you and the party in front of you so the photographer can capture your photo. The worst feeling is when the person in front of you stops running and you miss your photo. Don't be that person! Keep running!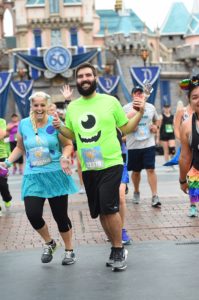 2. Make a Big Happy Face!
Smiling is super important! Your running face probably isn't as cute as you think it is and looking straight at the camera with a big smile is always a great choice. Plus, now everyone will wonder why you're so happy at mile 12!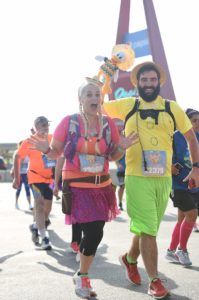 3. Add Variety to Your Photos
Smiling and running strong will make one great photo, but you need to fill your photo albums! Try adding props to your costume or maybe a small sign. Also pose with friends or hold hands. Silly faces are also encouraged!