Packing for a Disney Race Weekend can be very daunting! You have days of travel, plus race outfits, and you have to look good to wear your medal in the parks after! Here are some of our easy tricks so you can pack like a pro.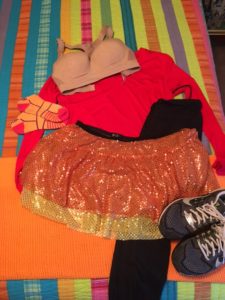 1. Lay out your entire race outfit(s)
This is important for a few reasons, and not only just to take a cute "flat me" picture! Laying out your entire race outfit can help you visualize if you forgot something. I like to run down from my head to my toes to make sure I have everything too! If you start grabbing on piece at a time, you could forget underwear or socks. I keep all race day elements together so its easy to grab and lay out at the hotel.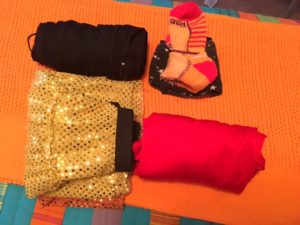 2. Bundle your race outfit pieces nicely and place them in a Gallon Ziploc
The last thing you want is a wrinkly race outfit! We like the roll technique for shirts and bottoms and I fold my Sparkle Athletic sparkle skirts. Socks, underwear, and other accessories that fit can go in the bag as well. If it doesn't fit, you can add a post it note to remind yourself of a costume piece. Make sure all pieces still go in the same suitcase together.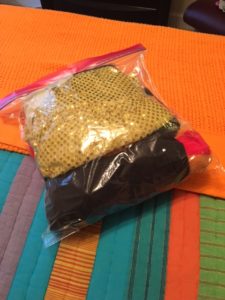 3. Make a packing list
I created an excel spreadsheet with formulas to help figure out how much of everything to pack! I do tend to overpack, but after some too cold nights or too warm days, I would rather always have shorts and jeans than guess wrong. We also keep the packing list generic so we can use it for short family trips, beach races, or even a trip where we don't run (who are we kidding though we don't have those trips). Want to see our packing list? Here is the Ultimate RunDisney Packing List!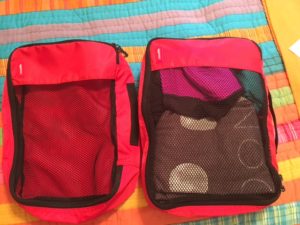 4. Use suitcase organizers!
This is my absolute favorite packing tool. We use a set of 4 suitcase cubes. Spencer gets two and I get two. I use one for my bottoms and one for my tops. At the hotel, we take them out of the suitcase and leave them unzipped in the drawers. On the way back, we condense one to extra clean clothes and the other we use to bring back all our race shirts or other merchandise. It makes packing very easy and unpacking even better.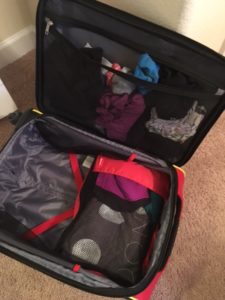 5. Plan your Carry-On Vs. Checked Bag
For Spencer and I, we use one Checked Bag, one Carry-On, and we each carry a backpack as a personal item. In the Carry-On, we bring shoes for the first race (usually the 10K) and all of the Ziploc race bags. We will also bring items like race nutrition, water bottles, and medicine. Our theory is we may not have new clean clothes, but at least we can run! Remember too, many items are replaceable at the expo so if something has to go in a Checked Bag, it isn't too much of a worry.