This was our second year running the Reindeer Run at SeaWorld. It is important to note that it is a 3 Mile not chipped race for fun and charity. That being said, it is still on our must-do list every year. First, its a great way to kick off the holidays. There are many runners in costume and SeaWorld is decorated so beautifully. They start walkers and strollers in a separate corral so as long as everyone follows the rules, it is a nice runner friendly race.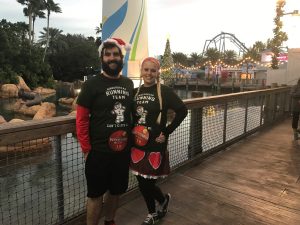 The course starts with a mile loop around the parking lot which is always pretty lame, but its a nice warm up jog before you get to spend the rest of the race weaving around the park. The race goes by so quickly because there is so much to see. Like any theme park race, there are bathrooms inside the park as well which is really nice!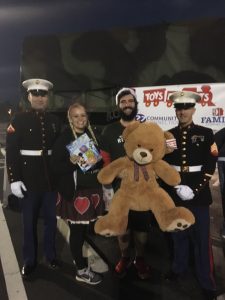 Our only big complaint is that there is no medal for this race. I can only imagine what a cute medal they could come up with and I really wish they could include that. Especially since the race starts at $30 and moves up. You do get a long sleeve shirt and this year they finally switched to a Cotton/Poly blend so it will last longer. There is also a little expo at the end with sweet treats and vendors.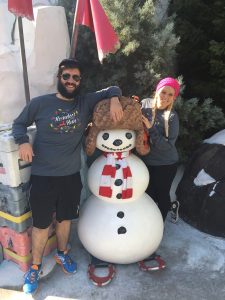 Like we said, this is always a must-do race for us and we think everyone in the Orlando area should give it a try. It is runner a walker friendly, no time limit or chips, and a great course to go through.