This weekend, one of four races that make up Walt Disney World Marathon Weekend and the Dopey Challenge were cancelled. Unfortunately, it was also the only race we were signed up to participate in this weekend. It was no surprise that there would be bad weather. We had been tracking the weather for over a week and consistently Saturday was rainy. The issue was that it was just warm enough to warrant a good ol' Florida Thunderstorm!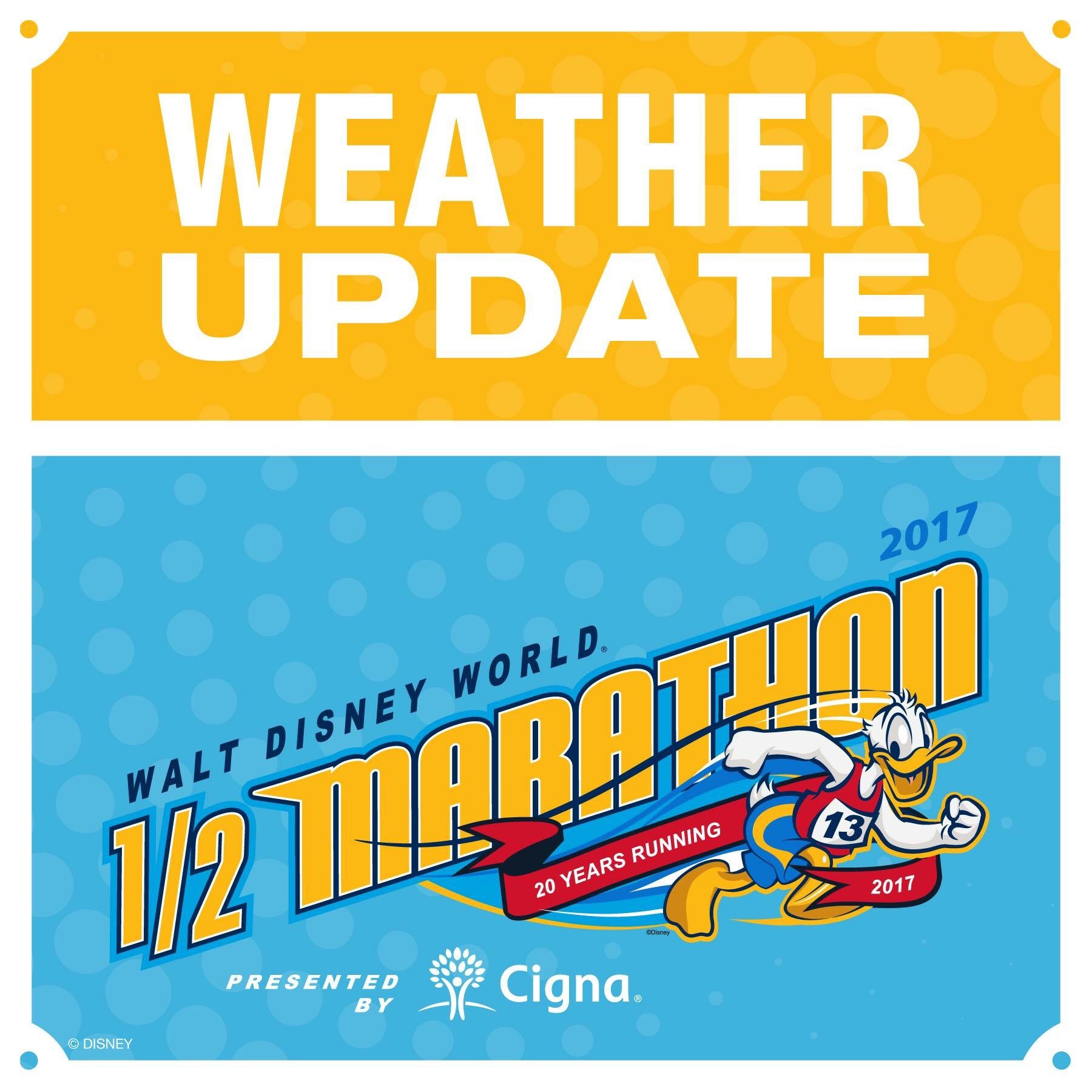 Friday evening at 5PM, RunDisney let runners know that more information would come at 7PM. This meant that most runners would finish there evening rituals before we would know if a race was happening. We had already had our pasta dinner and settled down to bed. Just before 7PM, Facebook was a flurry with people posting photos of signs in their resort lobby area announcing the race was cancelled. Heartbreak set it, but we didn't want it to be real.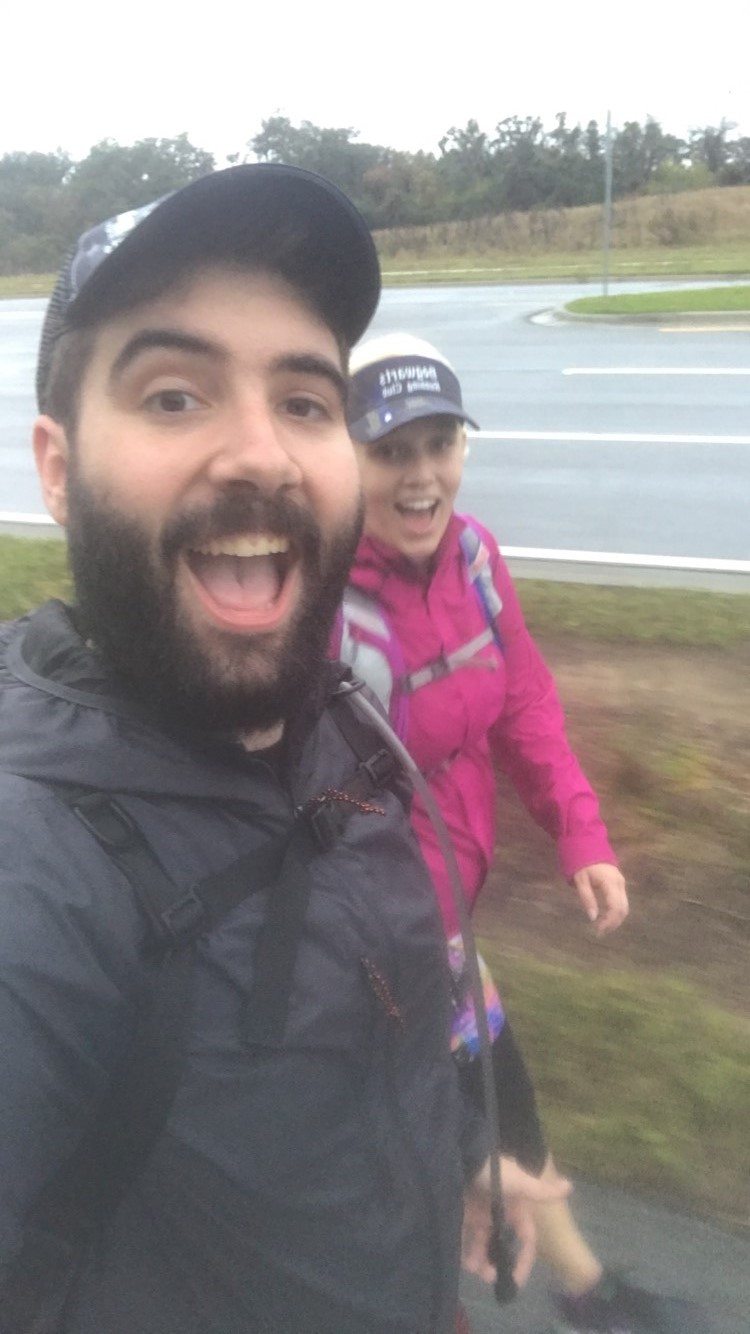 After official word came out, we decided we would still try to run if it was safe. Our neighborhood is great with little loops and short there-and-backs so we could run in changing weather without going too far from home. We stepped out to race around 6:30AM, which meant we ran in similar conditions to what we would've ran in the race.
It poured and there was definitely lightning in the area. We were soaking wet and had to come home to change shirts. We also took off our bibs so we wouldn't ruin them. On walk breaks we looked at the photos of everyone running loops on property. We even saw runners in our own neighborhood completing the Half Marathon. It is amazing to run alongside people who are so dedicated.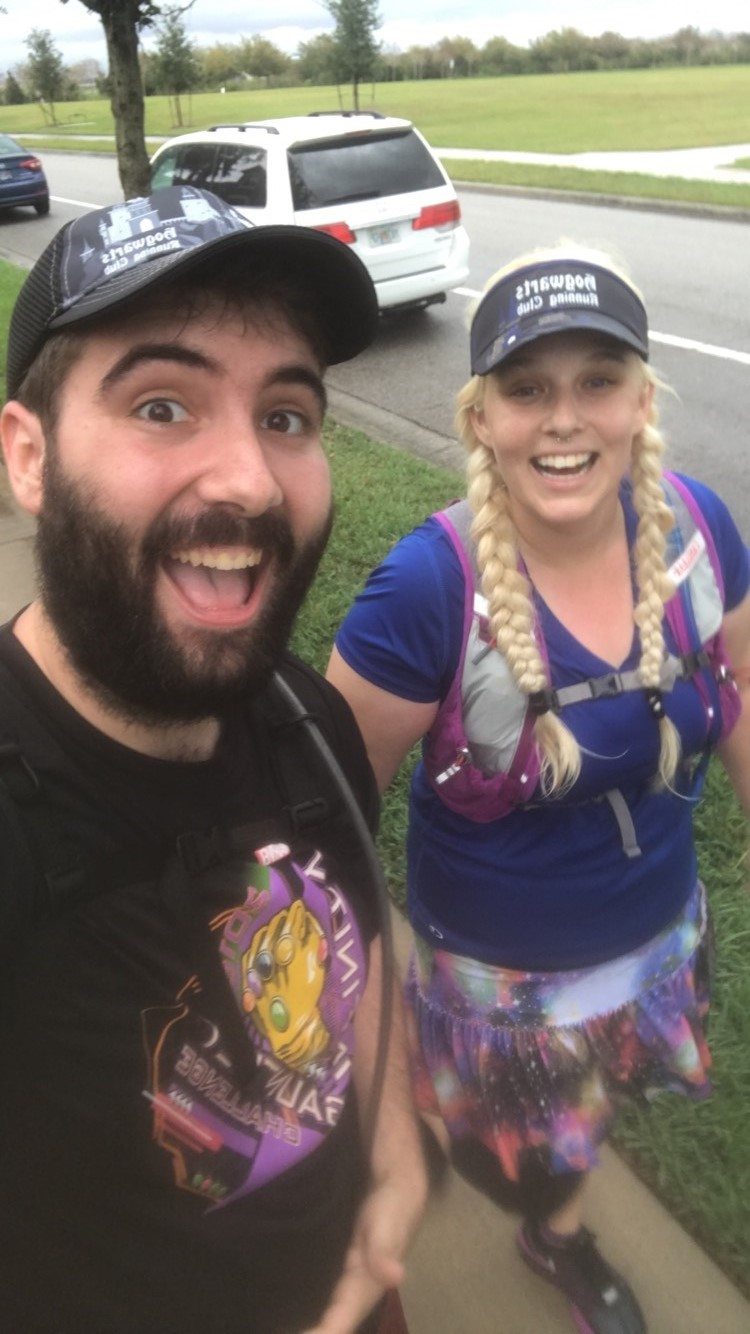 After completing 13.1 grueling miles, we changed and headed to the expo for our compensation options. Since we only ran the Half Marathon, we had 4 choices for reimbursement.
We could defer to the Full Marathon on Sunday.
We could defer to any Half Marathon in the next 24 months (except Paris).
We could accept 2 One-Day Park Hopper tickets.
We could receive a Gift Card in the amount we paid for the race.
We chose option 4. We are not trained for a Full Marathon and didn't want to make that switch and since we have Annual Passes, we had no need for park tickets. We contemplated deferring to another race that we have planned, but we decided we already have that budgeted and planned out. Since this was essentially "bonus" money we decided to take the gift cards and have fun!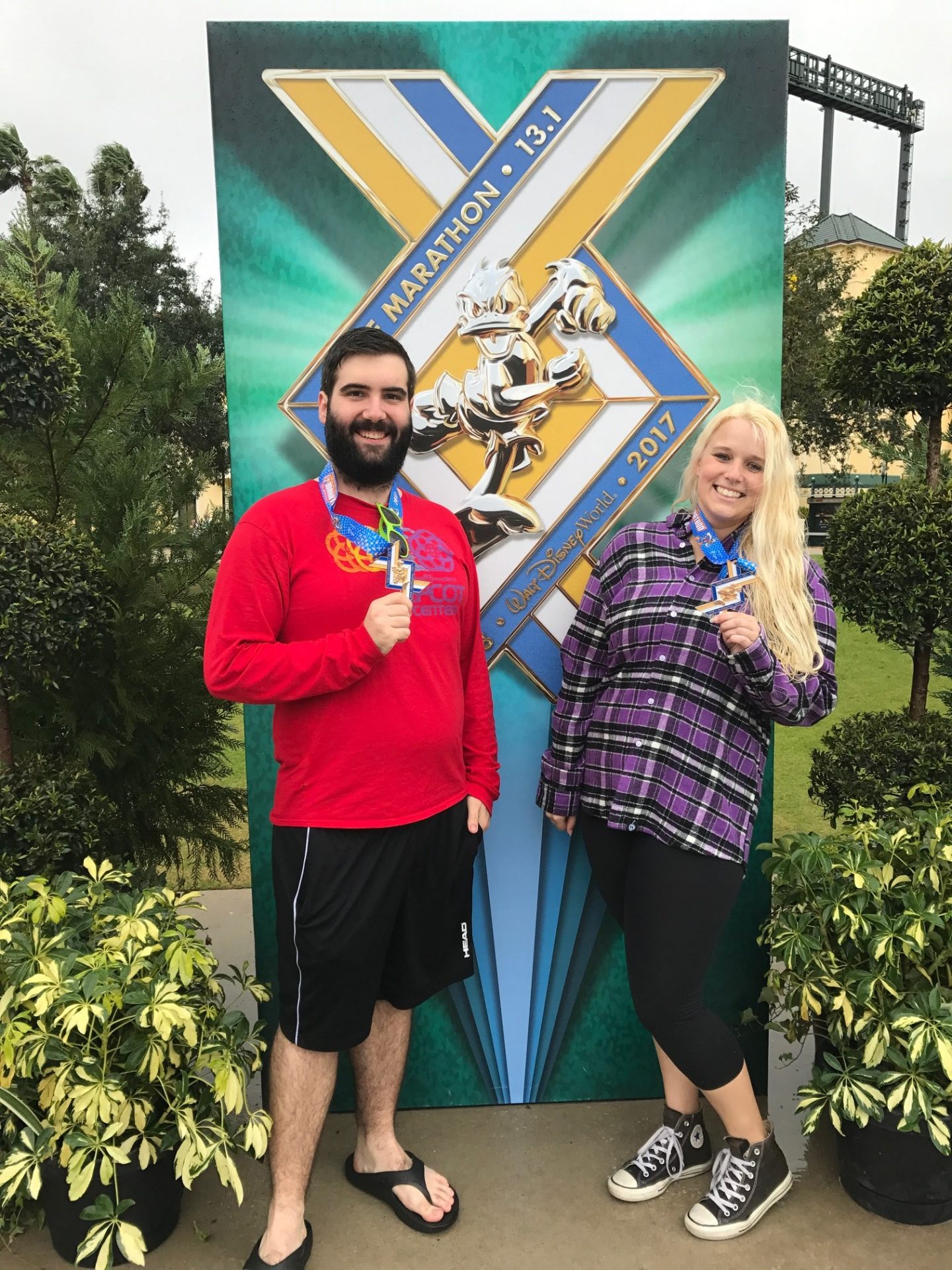 In the end, we are sad that we didn't have a fun race through the parks. Katie still hasn't run through Cinderella Castle. We also have no amazing PhotoPass photos. We did have a good time running together, we know we can train even longer distances now, and we believe we earned our medal.