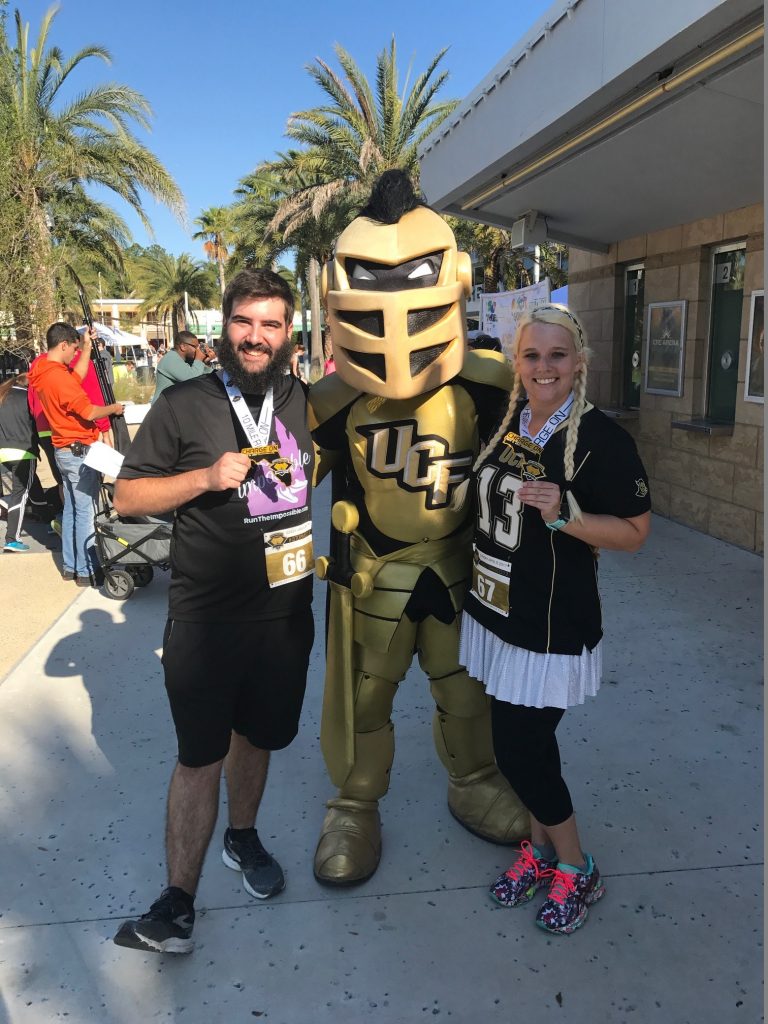 The University of Central Florida boasts some unique views and a great 10 miler course! Ten miles is a great distance! UCF's circular shape led to confusing paths and intersecting with other runners often. The mile markers ended up being very confusing, with some up to a quarter mile off or missing completely. In the end, the finish line was perfectly accurate at 10.0 miles according to our watches.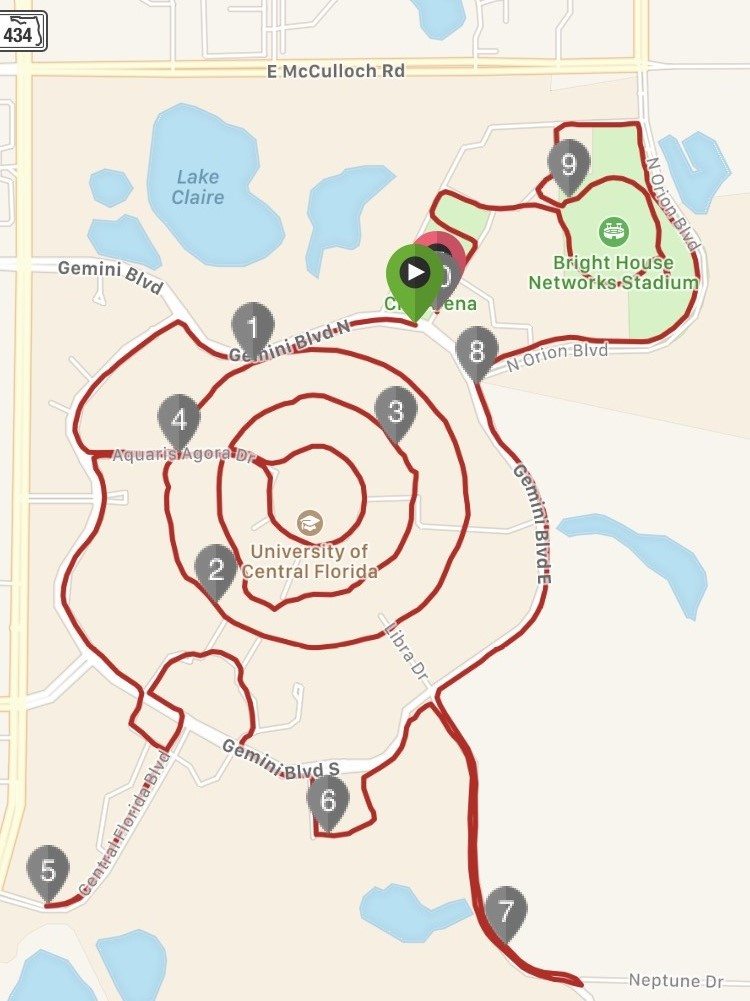 We were lucky to have a beautiful morning in April and the first half of the race was pure bliss with cool breezes. As expected, the sun was in our eyes for the second half of the course. Water was available every mile after Mile 4. Volunteers were helpful with filling water bottles and pointing runners in the right direction.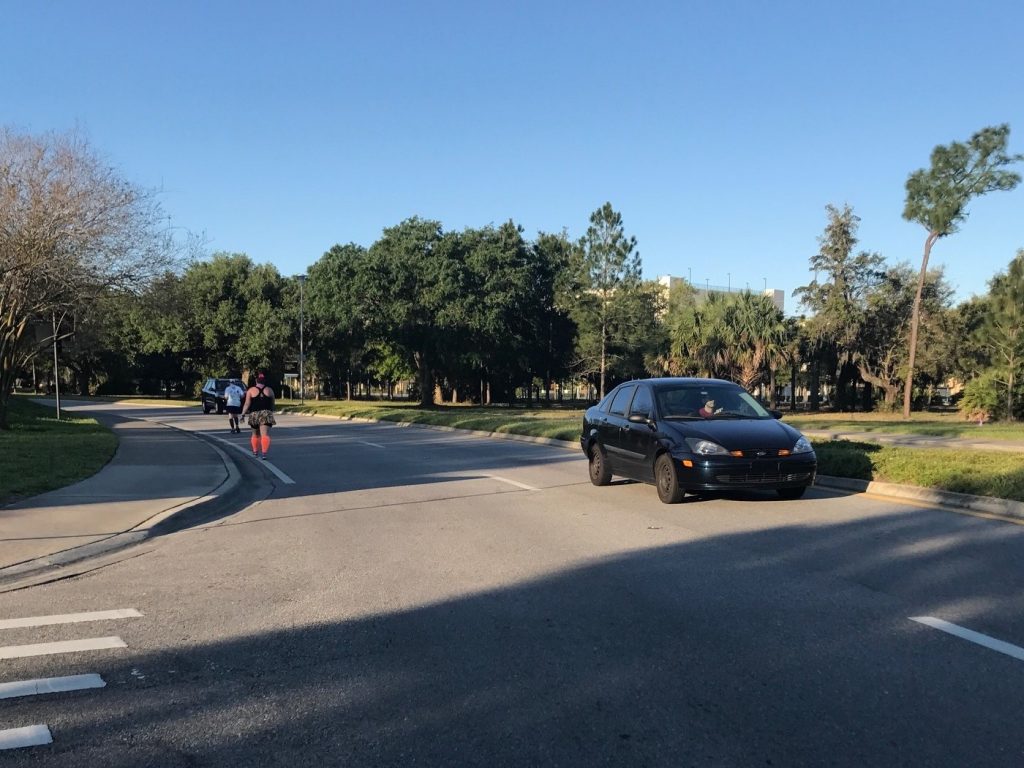 The course had a variety of terrain with bricks,sidewalk, and road running. Unfortunately, not all of the roads were closed. Hopefully next year the race director can cone off half of the two-lane roads for runners.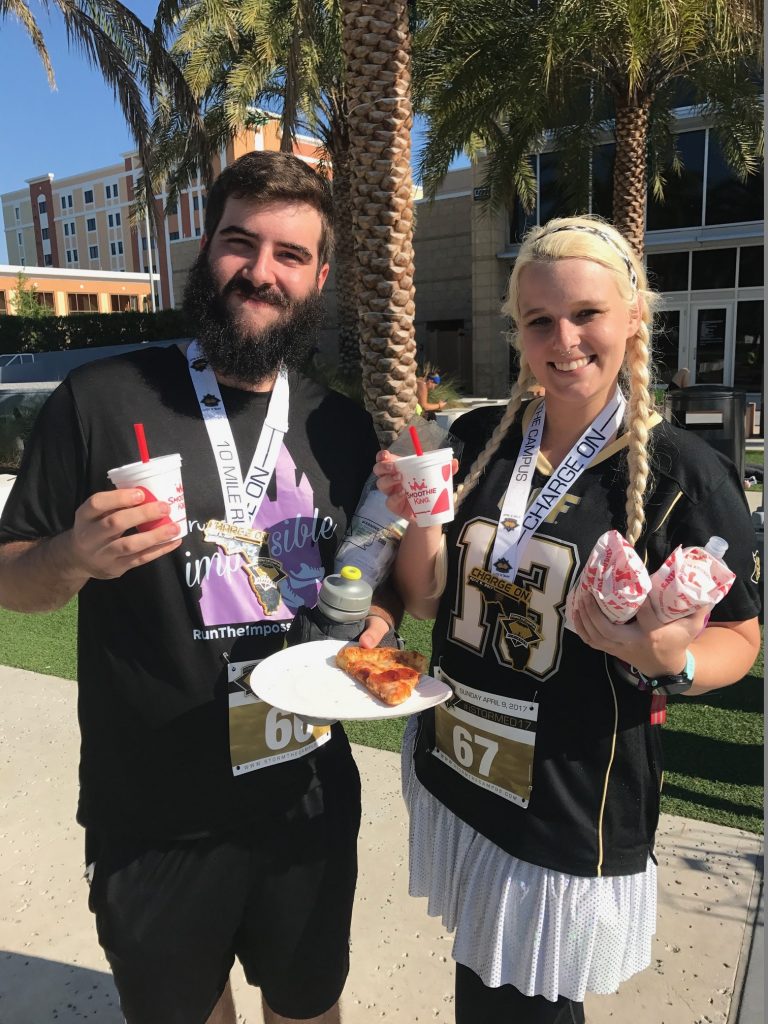 Post race refreshments were the best part of this race. There were small smoothies, full bottles of lemonade, and pickle juice. For food, we could have Domino's Pizza, Jimmy John's Subs, and two different Protein Bars. We took full advantage of all the food! Spencer even won a Corkcicle insulated bottle from the raffle! They had several raffle prizes that all runners were entered in, including a couple of Fit2Run Gift Cards.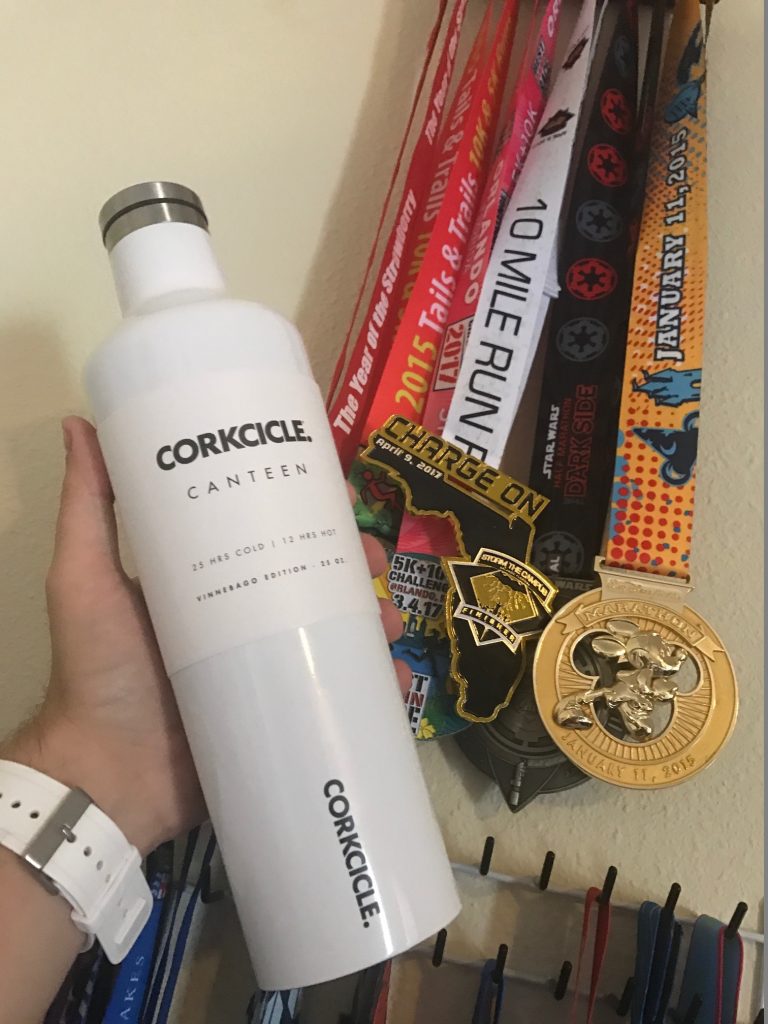 The price point for this race was high for us, with the lowest rate at $60. We were disappointed to see the shirt was 100% cotton and it immediately went into the back of the closet. The giant medal was a great touch! We really appreciated the large Florida shape too! Overall, we would consider this race next year if it lined up with our training schedule. It isn't a must-do for us with all the confusion in the beginning and no tech shirt.