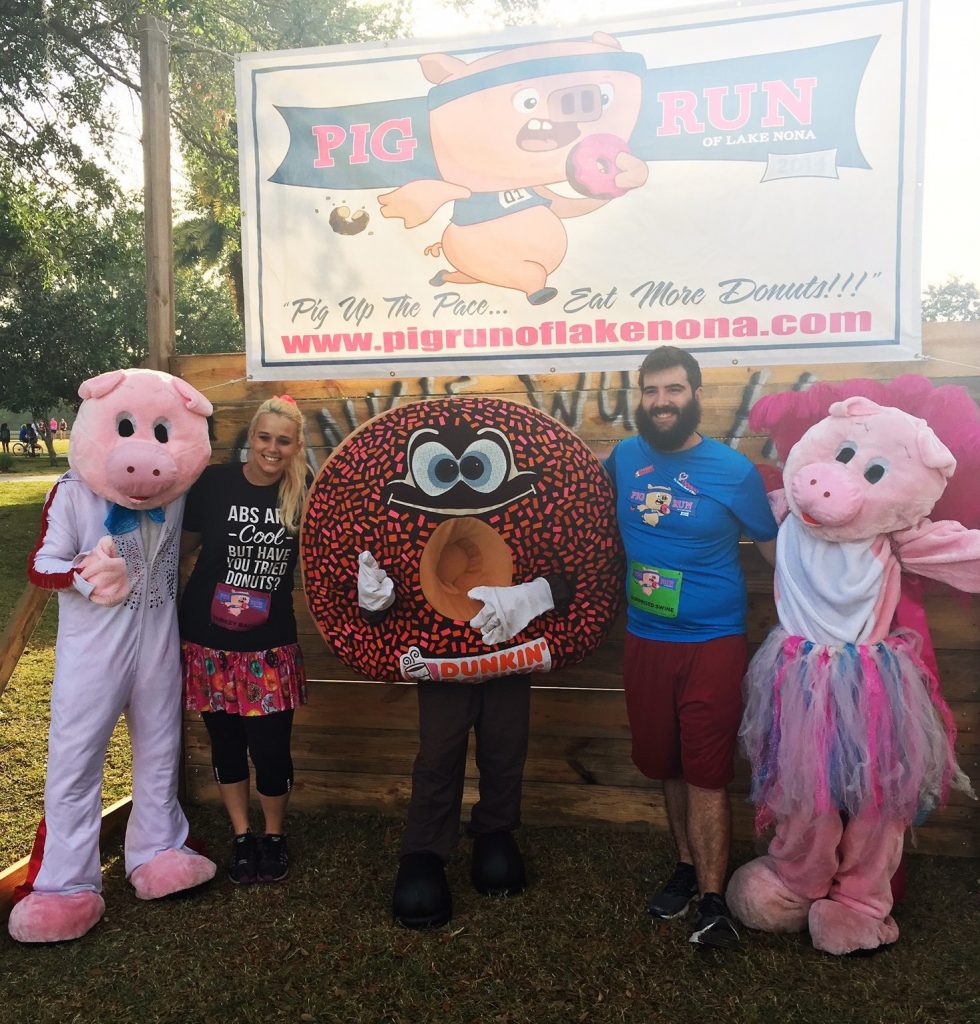 This is our second year running the Pig Run of Lake Nona 5K! It is a great race with a lot of participation that sells out quickly. The unique part of the race is halfway through, you have to stop in the "Pig Pen" and eat donuts! We loved themed races and especially ones for a great cause. This is a must-do for anyone in the Central Florida Area.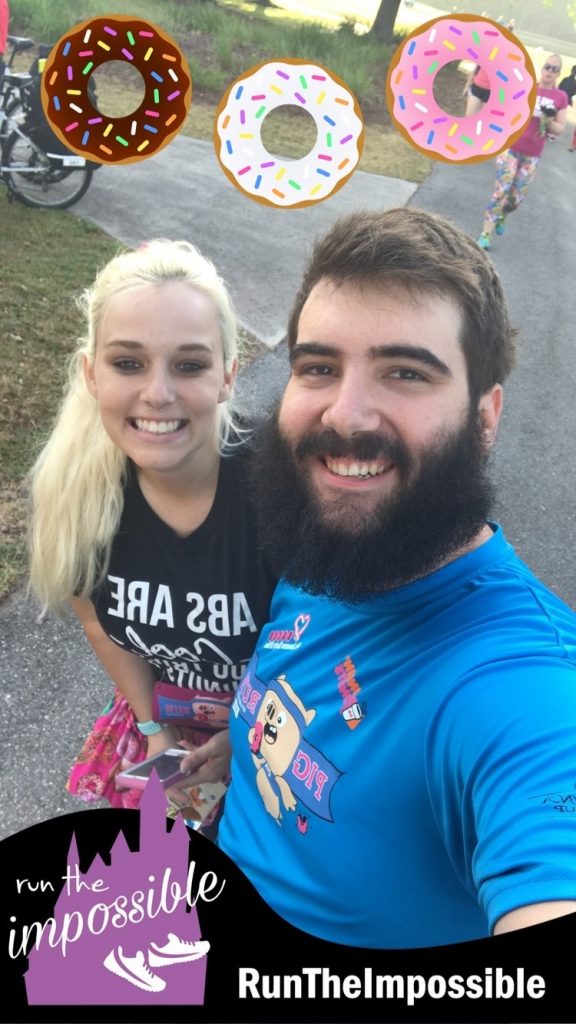 The course is paved trail running and blocked off streets. It starts out extremely congested, but opens as soon as everyone makes it to the road. This is strictly a fun run and has no chip timing. The course is three big loops that don't overlap so it has nice variety. There are also tons of residents in the neighborhood out on their front lawns cheering!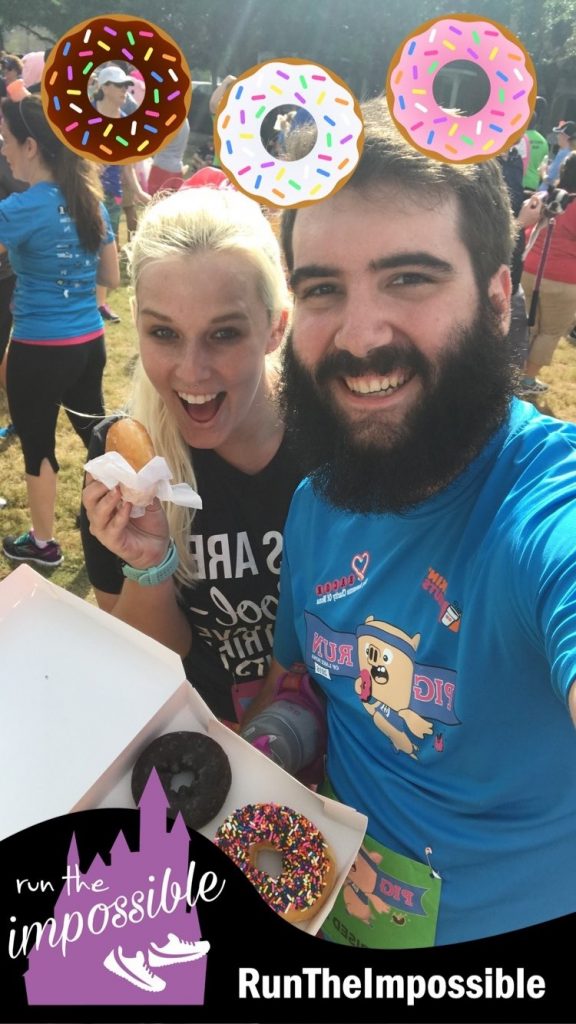 Every year they change up their donut challenges. Last year, Spencer competed in the "Hog" division and ate a dozen donuts! This year he did the "Surprised Swine" and ate 6 different flavors of donuts. He recommends this level to runners because it was enough to be a challenge without feeling sick at the end. Katie maintains her two year streak of eating just one donut.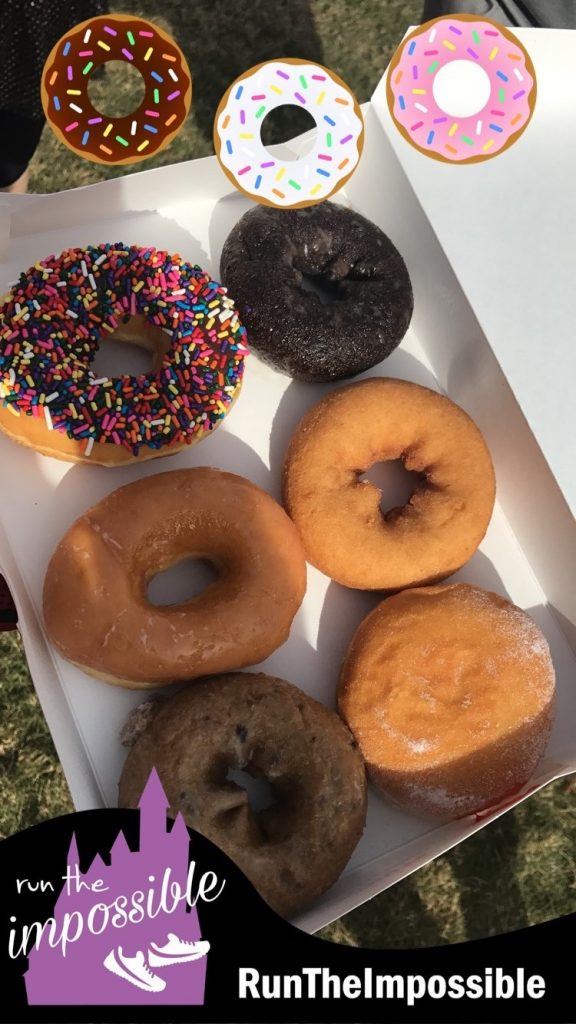 The race comes with a nice tech shirt and a fantastic huge sparkly medal! Before the race, there is an expo with lots of great vendors and giveaways. Our only complaint is parking, which is far away from the actual event. This is largely out of the Race Directors hands and they do a great job communicating to runners ahead of time. This race is on our list for next year for sure!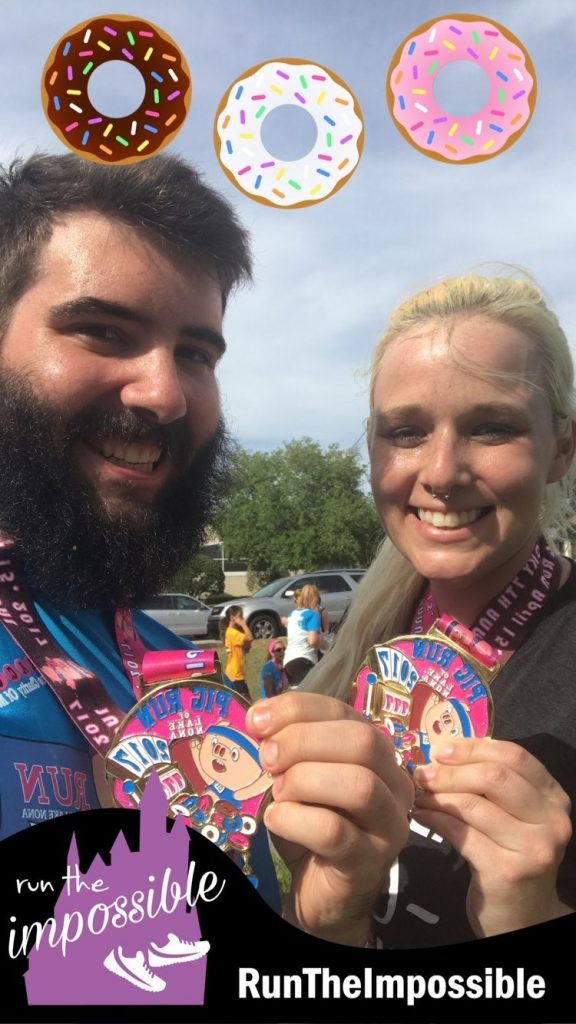 If you're wondering why most of our photos have the border, it's because we actually made a custom Snapchat Geo-Filter! Spencer is super tech-savvy! It was available for everyone at the race to use it, so let us know if you see it on social media anywhere and we'll give you a shout-out!