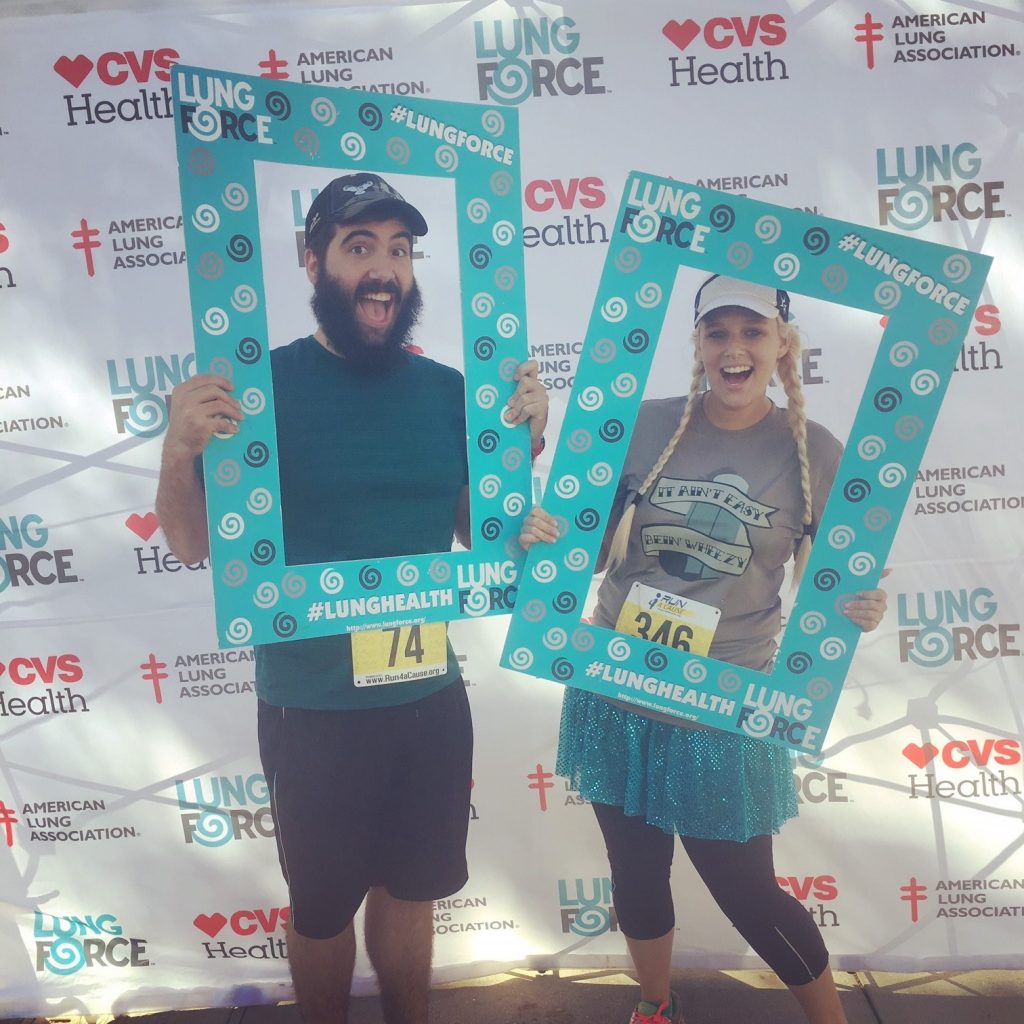 This weekend we participated in the Lung Force 5K at Baldwin Park.  For us, this was a no-brainer because Katie actually suffers from chronic asthma.  We made a team with us and Katie's parents back in October and received lots of awesome communication up until race day.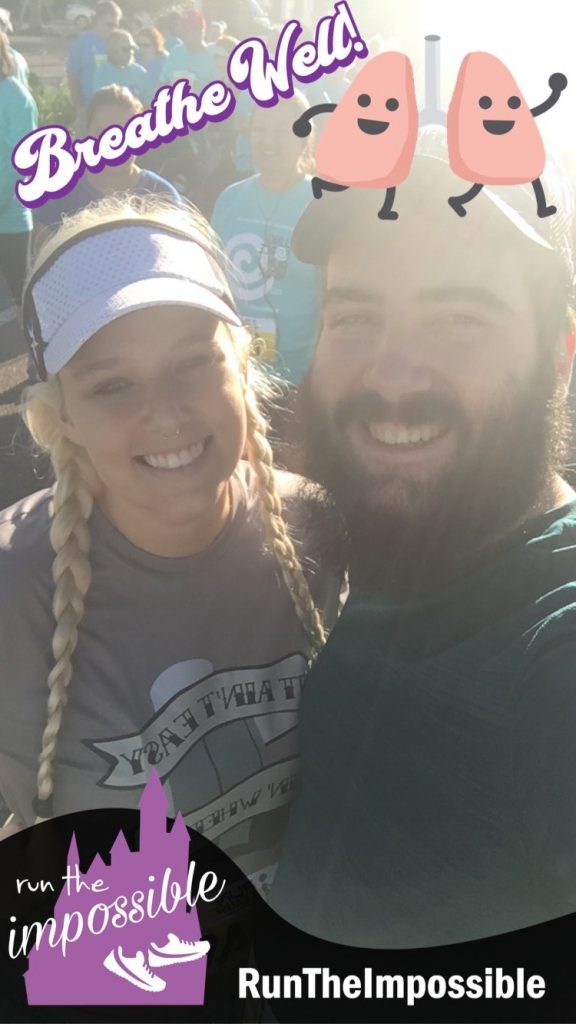 We originally thought this would be a low-key Run & Walk for charity.  It was shocking when we learned this was actually a chipped race.  Before the race started they had volunteers with signs for self seeded corrals based on time.  The volunteers provided ample space for runners pacing a 6 Minute Mile and left everyone after a 10 Minute Mile scrunched together.  To add to the confusion, there was no Walker division so somewhere around an 8 Minute Mile were families in jeans holding Starbucks Cups.
The course itself was a standard loop around Lake Baldwin with a little neighborhood time in the beginning.  The race touted two water stops, but the first one wasn't set up until about 25 minutes into the race.  Luckily, we had a freak cold front, but this left runners disappointed.  Volunteers quickly handed us a sweat towel at the finish line.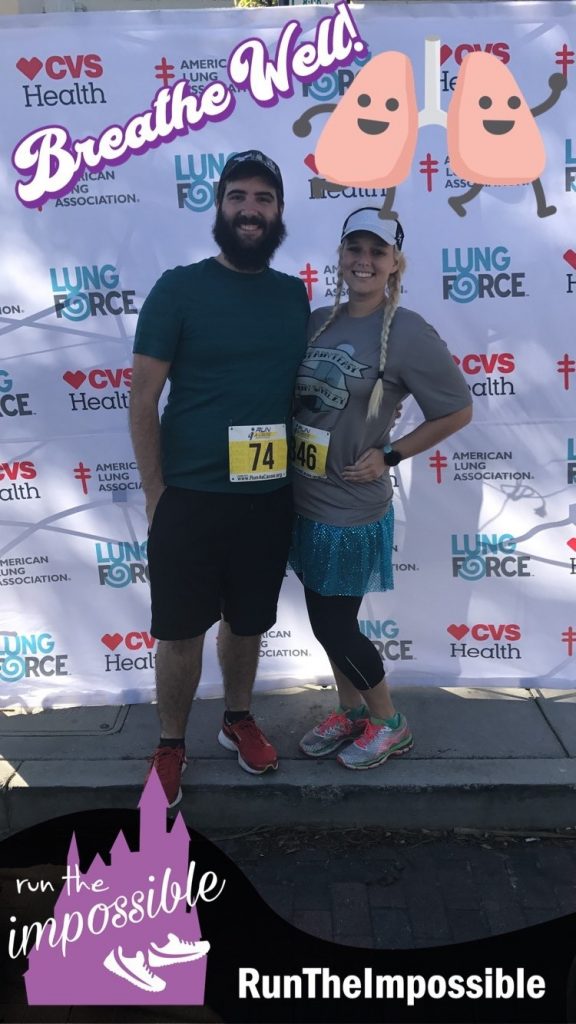 Katie's mom placed 2nd in her age division so we stuck around for awards.  There were plenty of vendors at the expo, so that made the time pass by quickly.  We got lots of nice swag like water bottles, back packs, and pens.  The award ceremony moved very slowly and only 1st place in each Age Division got an award.  That was a little disappointing because typically races give Top 3 Finishers a medal.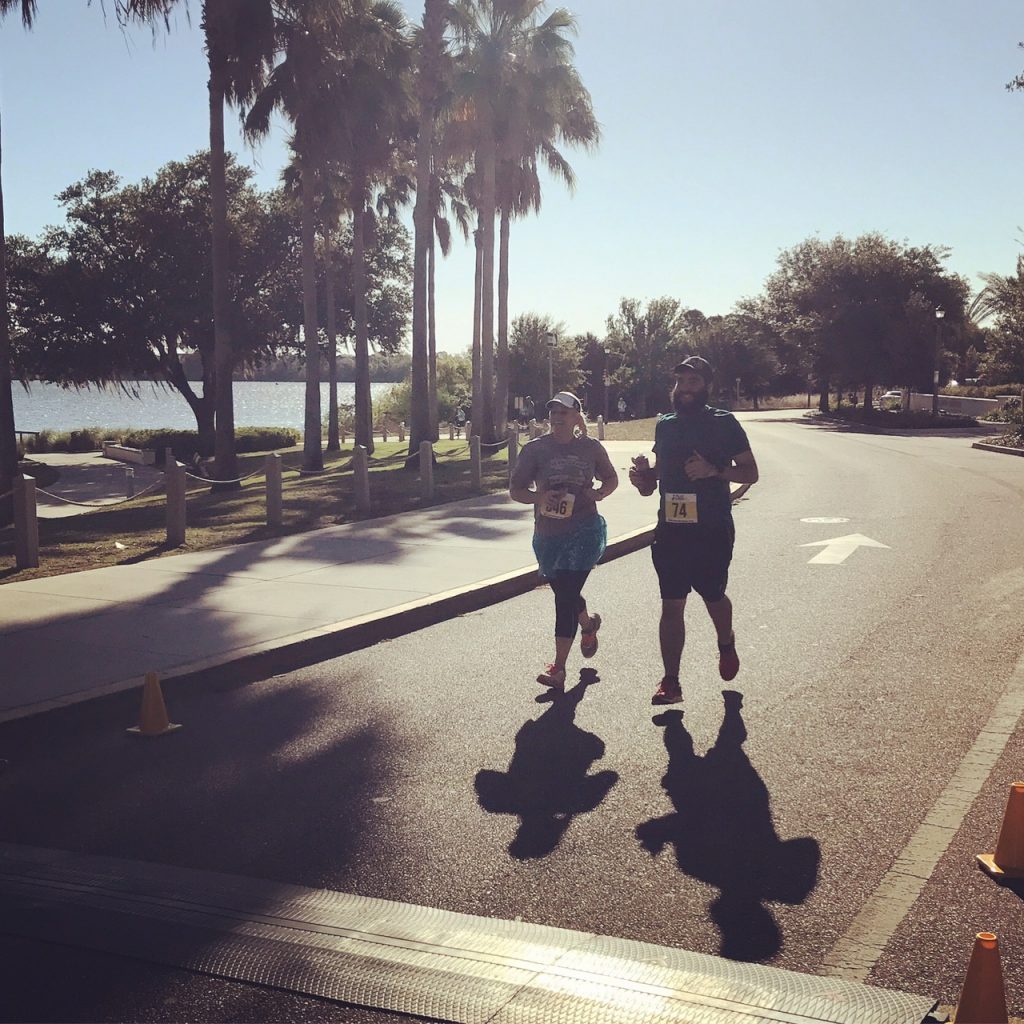 For us to do this race again next year, they will have to fix their identity crisis.  Are they a Walker Friendly race with no medals and no strict rules or are they a certified chipped race with the focus on elite runners?  Either they focus on the running and give everyone medals, ban strollers, and have better corral areas or they encourage walking and give up awards completely.