Review of New Smyrna Beach Sundae 5k
For our second year in a row we have celebrated a belated Father's Day by running the New Smyrna Beach Sundae 5K. The event is run by Southern Stone events, who specialize in not only running events, but also highly themed activities.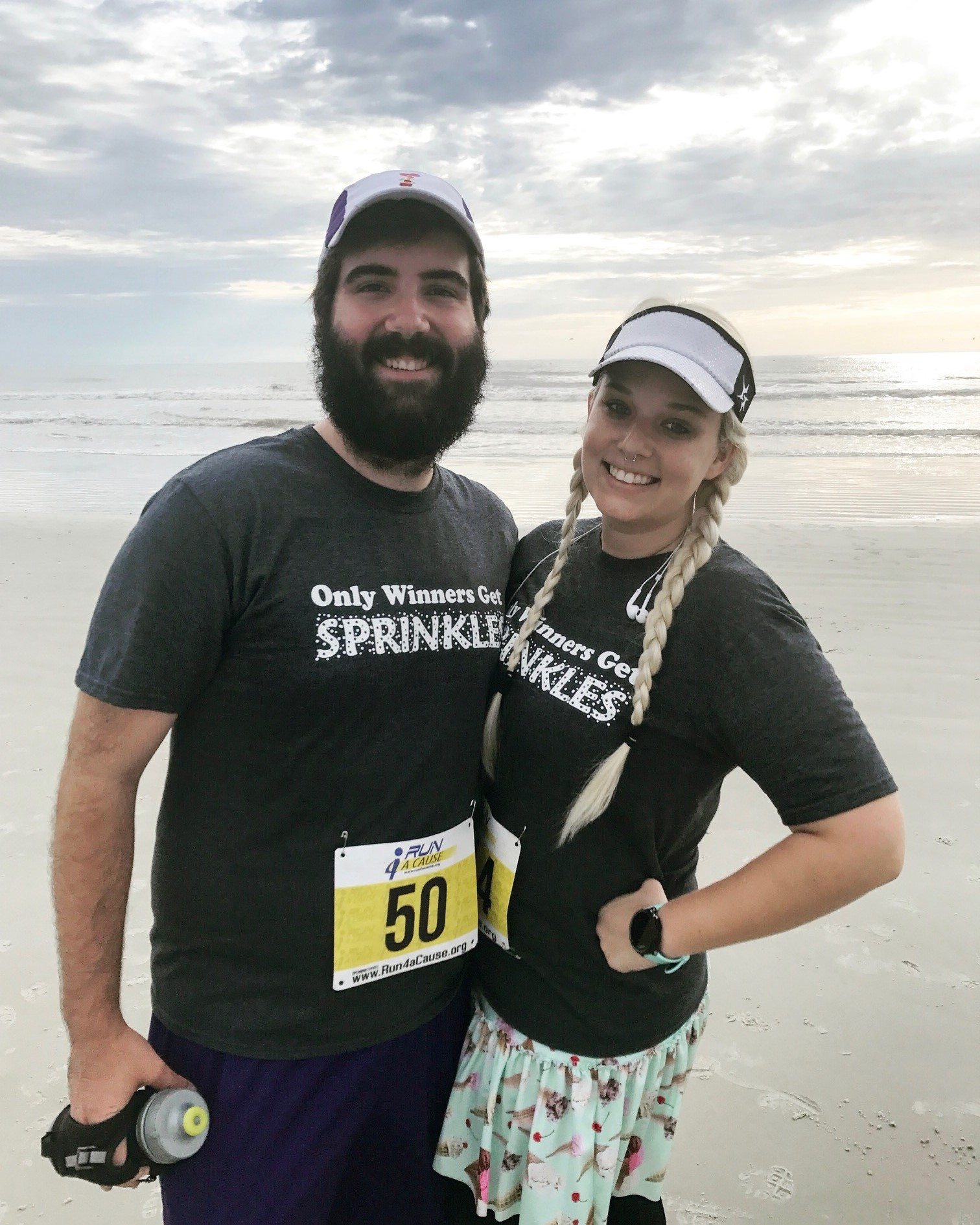 Weekend Events Prior To New Smyrna Beach Sundae 5k
Even though the race is close to us, we like to make a weekend out of it and stay over Saturday night. Sunday races are great for local getaways! We drove over Saturday and found a Groupon for a Dolphin and Manatee viewing Boat Tour. Turtle Mound River Tours was fantastic. The tour lasted 2 hours and we saw a handful of Dolphins and a bunch of Manatees.
Our big complaint for the weekend was our hotel. We stayed at the Edgewater Best Western. While we absolutely the Best Western brand, this location didn't live up to the name. We wouldn't recommend it to anyone, and we will be booking early to try the Best Western New Smyrna next year!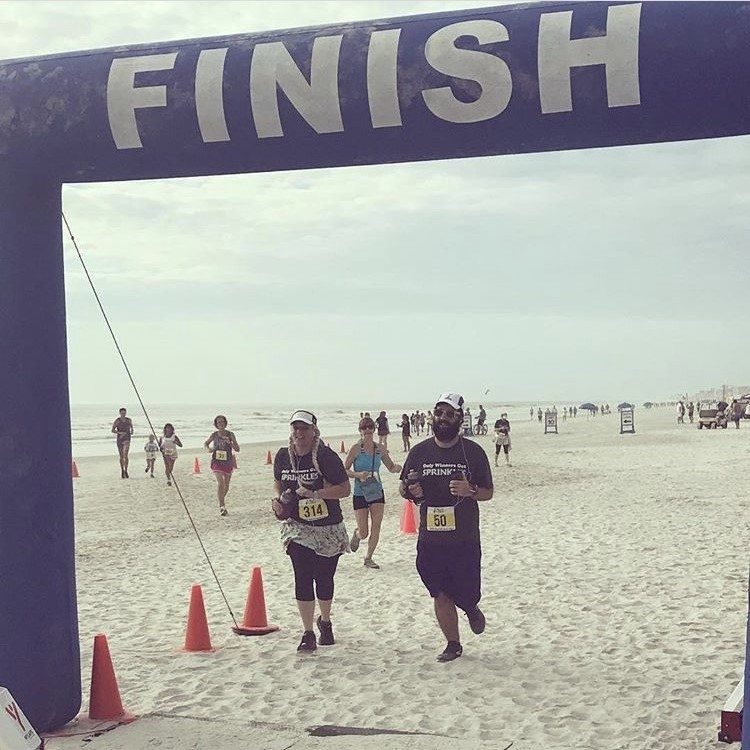 Details Of New Smyrna Beach Sundae 5k
The race starts at 8AM Sunday morning. That's enough time to sleep in a little, drive over, and find parking. Packet pickup is on the beach and participation has definitely increased. The course is an easy out and back on the hard packed sand with one water stop that you can visit twice. We still brought bottles of water since its super hot in Florida.
The best part of the race is the after party. This year they had a new bar venue and it was even better than last years! We walked a short distance to the bar, had our bibs marked, and got in line for delicious ice cream. Runners get a nice sized bowl of vanilla ice cream and then pile on the toppings.
The big bonus are the drink coupons. Runners are given 5 one-dollar drink coupons to be used for food or drinks at the bar. Katie's parents graciously shared theirs (and drove) so we had Bloody Mary's and Mimosas! Service at the bar is speedy and friendly and there was nice outdoor seating with big fans.
After the event there is still enough time to head back to the hotel, shower, and pack up the car for the trek home. We love that this race continues to improve every year and we will definitely be back again. If you want to see more about last years race, check out our review of the 2016 New Smyrna Beach Sundae 5k!