If you're like us, then you have a deep feeling of regret inside when you miss a training run – even on vacation! Plus, we always think its best practice to burn as many calories as possible before eating as many calories as possible! Walt Disney World has a variety of Disney World Running and Jogging Trails and some are better than others! Here are our top 5 running trails at Walt Disney World.
#5 Sassagoula River – Riverside to French Quarter
The main benefit to this course is the distance of 1.7 miles. At one of the longest paths, it is an easy way to attempt to do some distance or speed work without having to make tons of loops, that is until you realize this is basically a giant there and back with limited shade. We recommend using this for a long walk with a cold drink instead.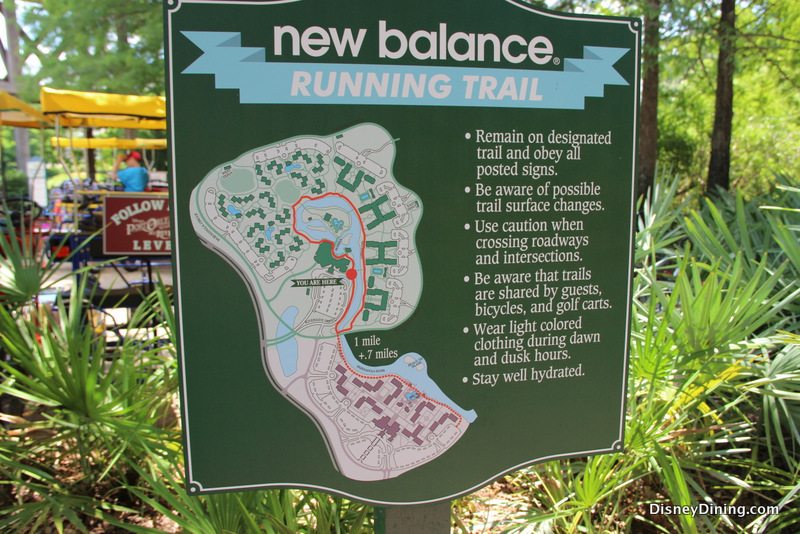 #4 Lago Dorado – Coronado Springs
This 0.75 mile loop gets bonus points for amazing views of the lake and for being an easy loop through property. Since this resort has a large convention population, you will also see other runners in the morning as well! With a short distance, we typically save this location for speed workouts. Think of it as a giant track with slightly better scenery.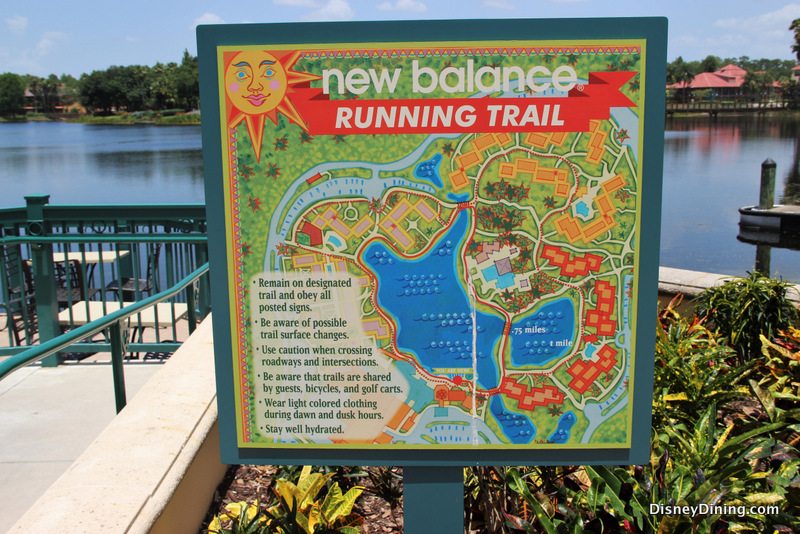 #3 All Star – Music, Movies, and Sports
There is a 1 mile trail that connects all three resorts. We like this one because its easier to park anywhere, easy to start anywhere, and easy to lose track of distance and just run. This set of resorts is very quiet early in the morning, but super busy at night so choose wisely when planning a run!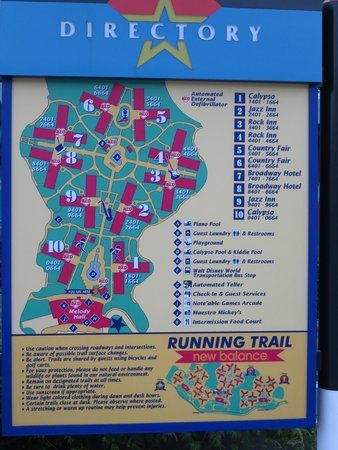 #2 Crescent Lake – Boardwalk, Beach & Yacht Club, and Swan & Dolphin
Disney's Boardwalk Resort is one of the best places to jog at Disney World. At just under a mile, it gains its popularity from being featured in a few runDisney 10K and Half Marathon courses. It doesn't rank first for us simply because the boardwalk is super slippery early in the morning and its very busy in the evening. As an added hassle, start too late and you'll be dodging crazy Surrey Bike drivers!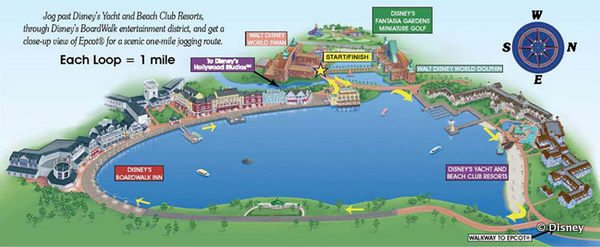 #1 Hourglass Lake – Art of Animation and Pop Century
This 1.38 mile loop is perfect for a quick tempo run. You can even double the distance (and add a few) to make a 5K. There are adorable signs adorning the sidewalk with facts from each decade around Pop Century's half of the course and on Art of Animation's side there are cute facts about popular Disney animations. We also appreciate the scenery – giant Rubiks Cubes make the distance a little less dull.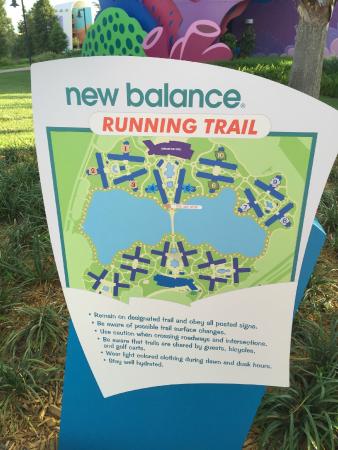 Honorable Mention – Seven Seas Lagoon – Polynesian, Contemporary, and Grand Floridian
We added this one because we knew Disney fans would fuss about not including the Magic Kingdom resorts. We won't add it to our top 5 simply because it was never finished. Next time you are on the monorail, look down just before the Magic Kingdom stop and you'll see the sidewalk to nowhere. If the sidewalk was finished, this would be at the top of our list!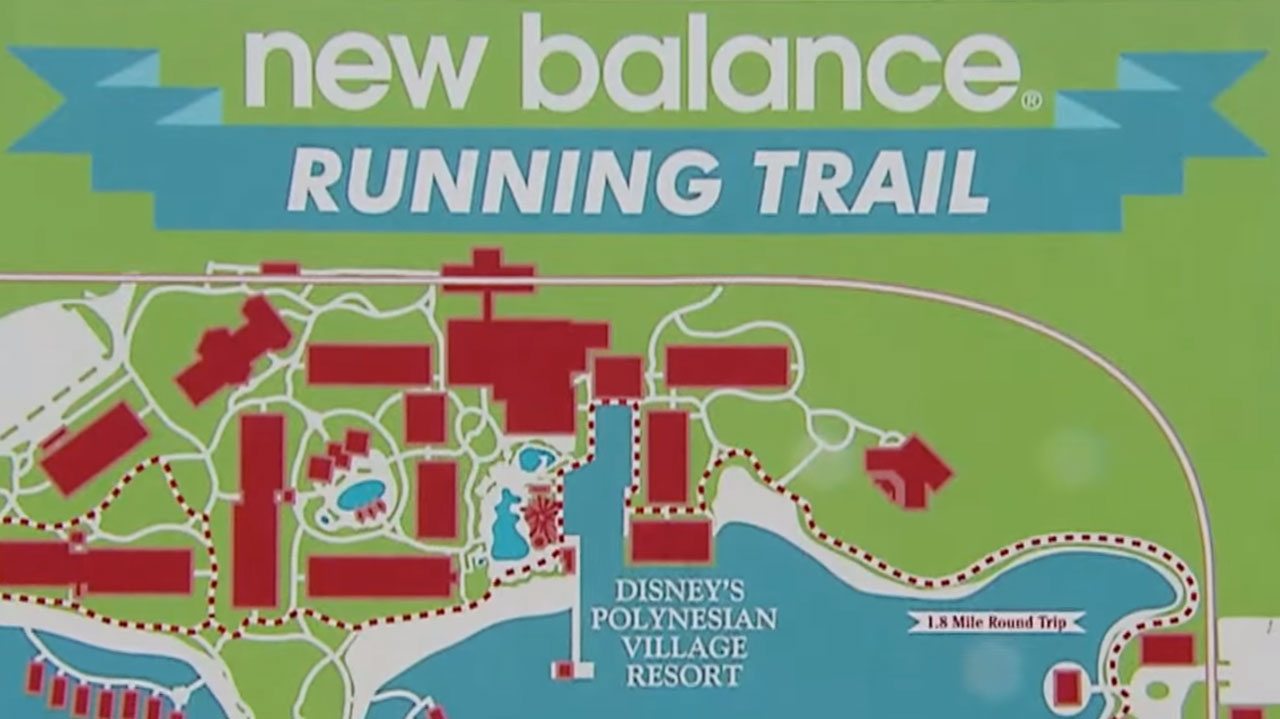 We love to train at the Disney World Running and Jogging Trails. They are safe, well lit, and a nice change of scenery. Where is your favorite place to run? Let us know in the comments what your favorite Running Resort is!