For the second half of our back to back weekend, we went to Rhode Island for the Amica Newport Half Marathon.  After the hills from the Vintage Runs Half Marathon, we were pretty beat.  Panic might have been setting in a little on the parking shuttle when other runners were talking about the hills.  We were so thankful there were just some normal rolling hills and the course was incredible.  The highlights of this course were of course the spectacular views, the course support, and an amazing crew of runners!
Unfortunately, due to time restraints, we were unable to review the Expo the day prior.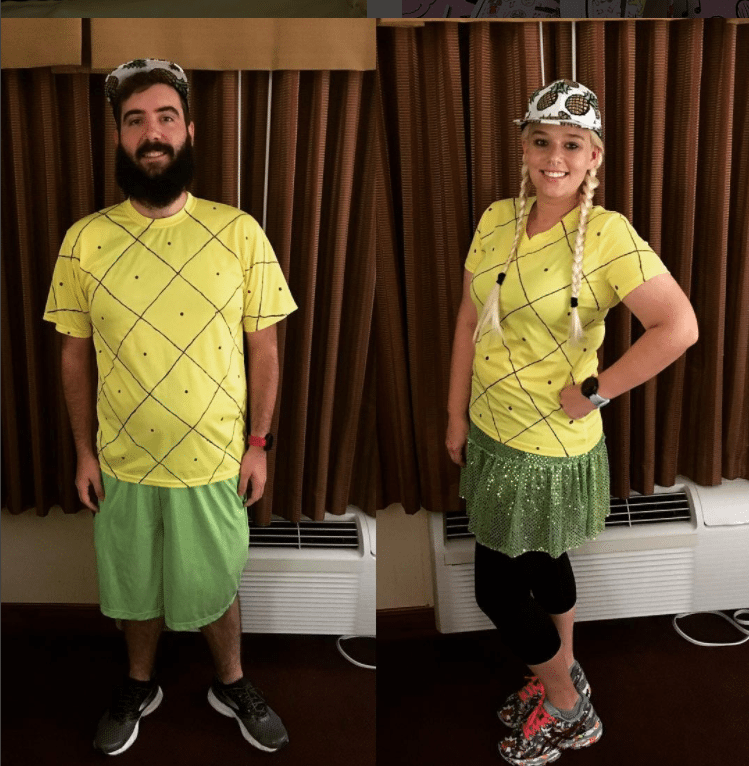 Amica Newport Half Course
The race does coincide with a Marathon, so you are with the Marathon runners as they complete their first 13.1.  It is important to note, that many agree the second half of the course is rougher with more hills for those of you brave enough for the Full!  The course begins through the quaint little shops of Newport, Rhode Island and then weaves around for a bit until you get to the real high point of the race about halfway through.  The course runs right along the ocean and you are in for some amazing scenery.  It was super windy when we came through, so we also had the benefit of waves crashing right up to us!
Our favorite part was the course support!  This race boasted plentiful water stops and boy was that right.  There was an aide stop at Miles 2, 4, 6, 7.5, 9, and 11.  We really loved how they made the odd to even transition without leaving a nasty gap.  They were also each themed with really motivated volunteers.  Mile 9 even had bananas!
Runners around us didn't love the two small there and back sections around Mile 11.  We can see them being annoying, but seriously compared to other races it wasn't terrible.  Our big complaint was how our watches were WAY off by the end.  Of course we know to leave room for error and we understand that we will rarely hit 13.1 exactly.  Our watches clocked in at 13.33 and it was somewhere around Mile 6 that each point seemed to be longer and longer away from our watch.

Post Race
The finish line area was set up very well with barricades and volunteers to ensure you went in the right direction.  The volunteers were also doing a great job of handing out the correct medals to runners since both races finished in the same chute.  We then went over to the rotunda where packet pickup was and Spencer was thrilled to find out the small Lobster Roll snack shack was open!  Even though they weren't included in our race, it was a HUGE perk to find them at the end!!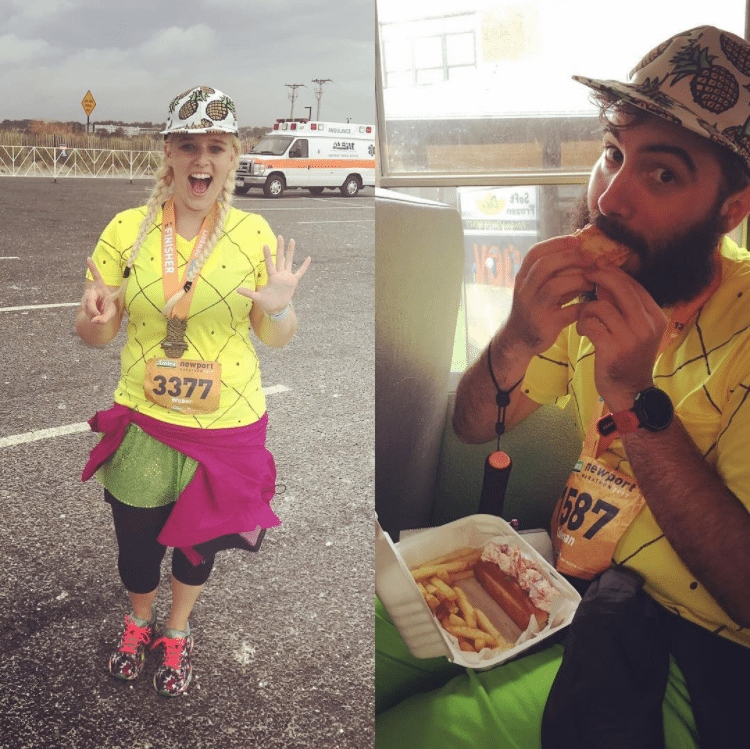 Amica Newport Half Swag
Even though we were told we wouldn't be able to get our shirts and goody bag until after the race, since we were utilizing pick-up the morning of, they gave them to everyone anyway.  The shirts are a nice tech material with a cute logo on the front.  The front does only say "Newport Marathon" though.  Since we didn't run the full 26.2, it doesn't feel fair to the runners who did if we wear that shirt.  We will probably save them for training runs.
The goody bag had some nice promotional items in it like drinks, snacks, and even a coupon for Hello Fresh (hello no meal planning!).  There were also a good amount of coupons for local boutiques, which we unfortunately did not get to use.
The crowning jewel of this race was absolutely the medal.  First, we love what the pineapple represents in Rhode Island and we think it is a perfect memory from this race.  It is also a really nice and detailed medal which we are super excited to get home and display.  We only wish we had gotten to wear them longer.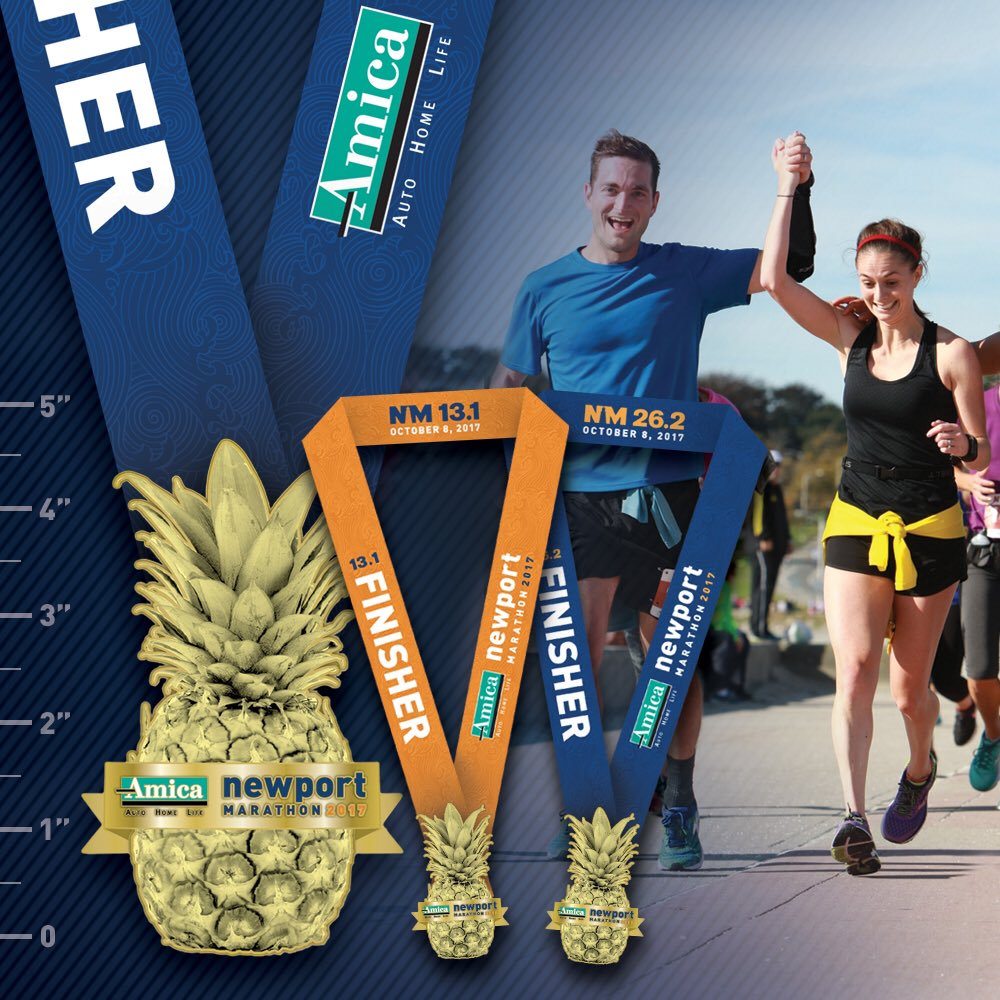 Overall
Even though there wasn't much to report about the Amica Newport Half Marathon, that is actually a good thing.  This race was amazing, well organized, and super fun.  We think it is a MUST DO!  If you are picking a Rhode Island race, we 100% recommend and back the Amica Newport Half Marathon.  We also recommend checking out Grey Matter Events for some of their other shorter distances in the area too.