With Halloween just around the corner, we keep getting asked what our favorite costume is! Since we can never pick just one, here are our Top 5 Favorite Running Couples Costumes!
5. Olaf and Elsa Costume
While Elsa may be famous for not needing a man, lets be real – she needs a little Olaf in her life. Olaf and Elsa are the perfect version of "opposites attract"! Katie is also a huge Frozen fan so of course this makes our Top 5!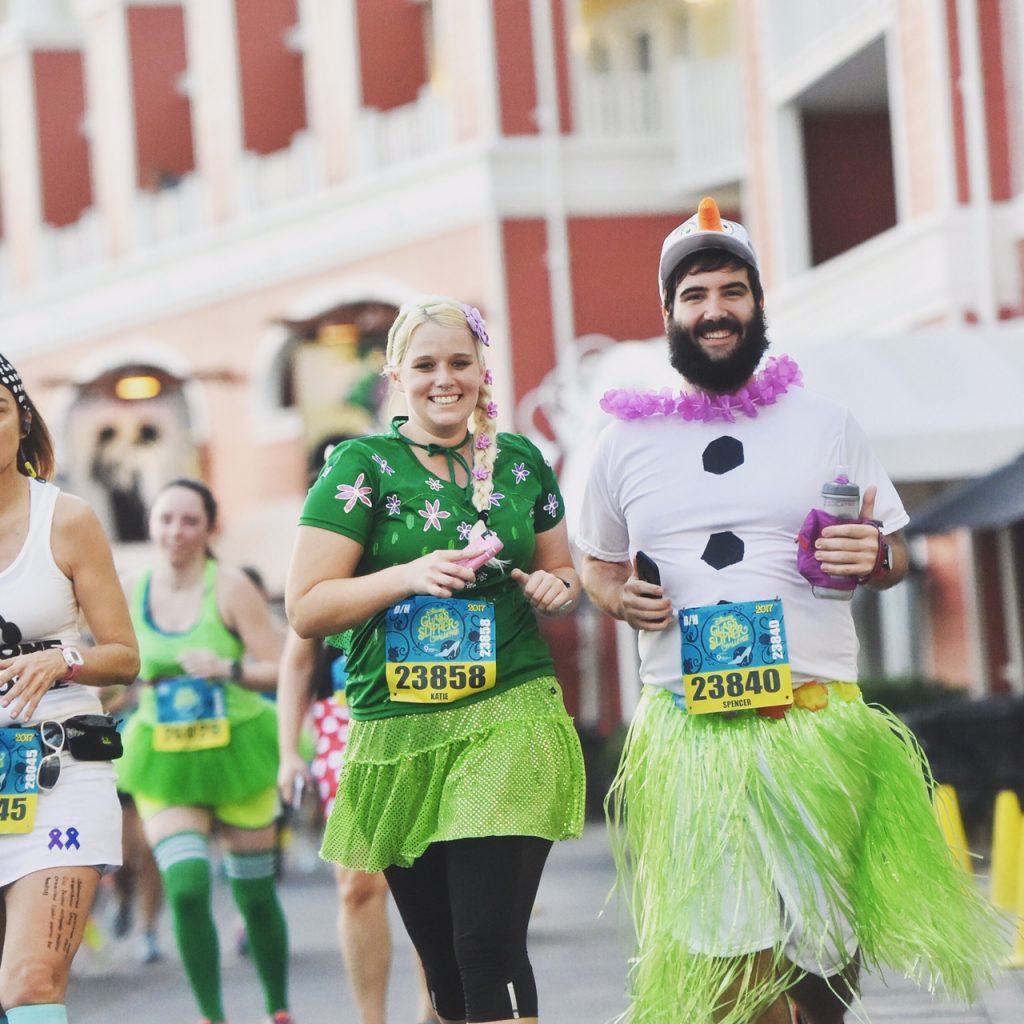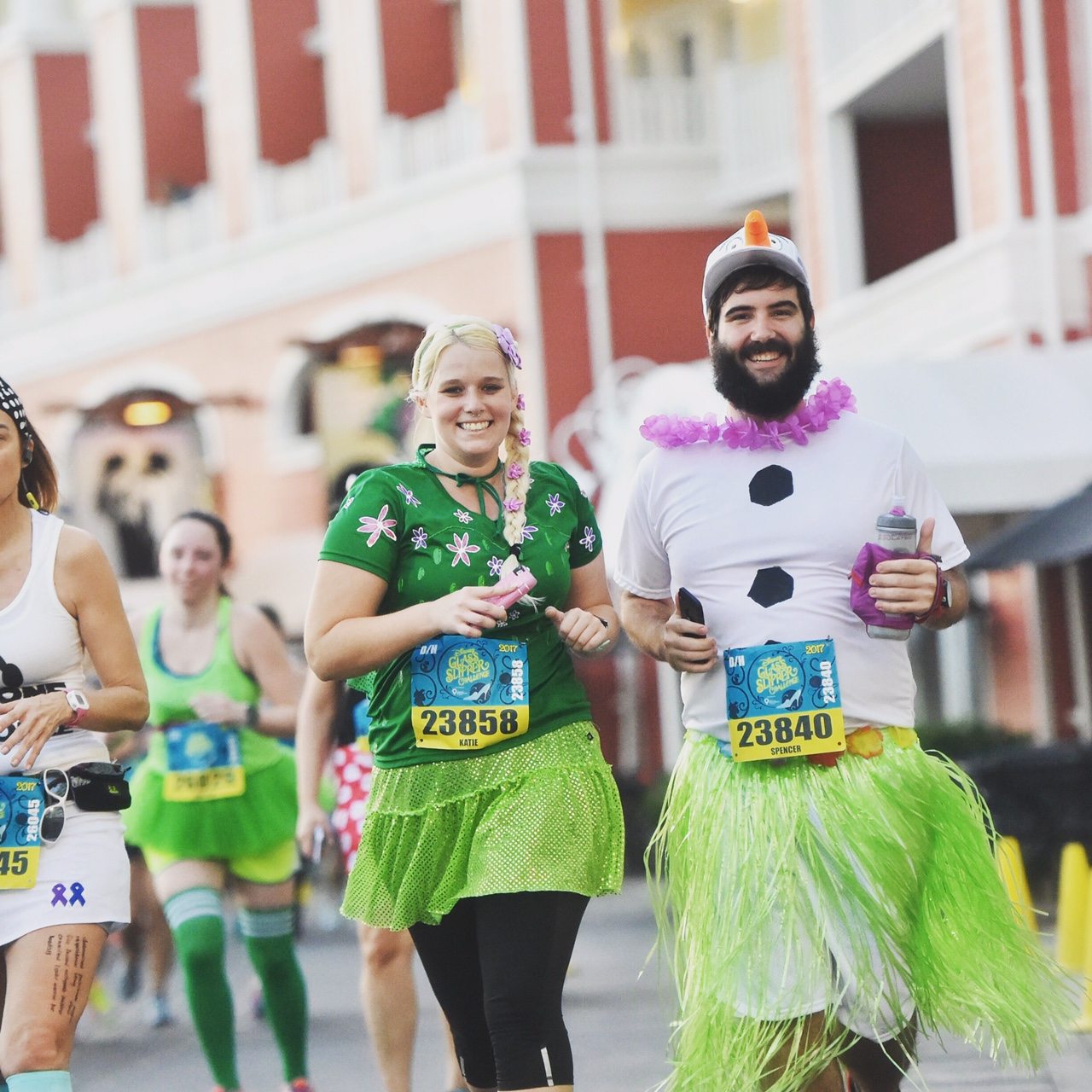 4. Ewok and Chewbacca Costume
As much as Katie likes Frozen, Spencer loves Star Wars. While the amount of Star Wars costumes we can create are seemingly endless, this one is classic and adorable. Katie likes it because Ewoks are adorable and Spencer still got to be a tough but lovable Chewbacca.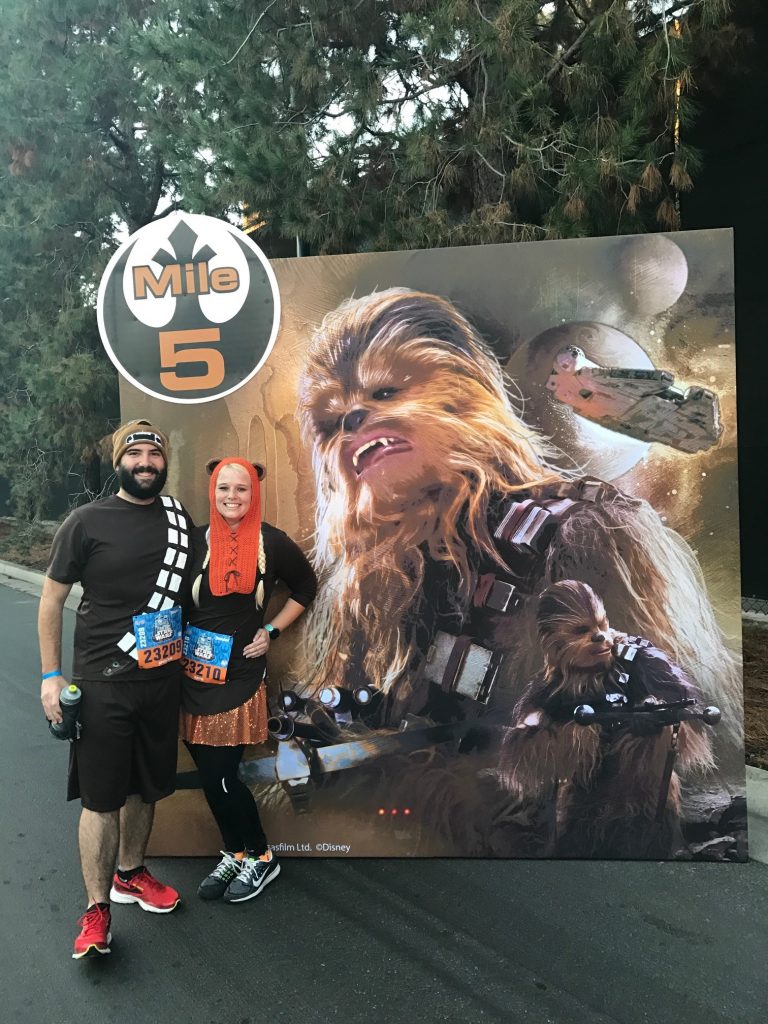 3. Pooh and Tigger Costume
Speaking of classics, this is one of the ultimate couple or friend costumes. We like the idea of expanding this to be a group costume too adding in Piglet, Eeyore, and even Christoper Robin!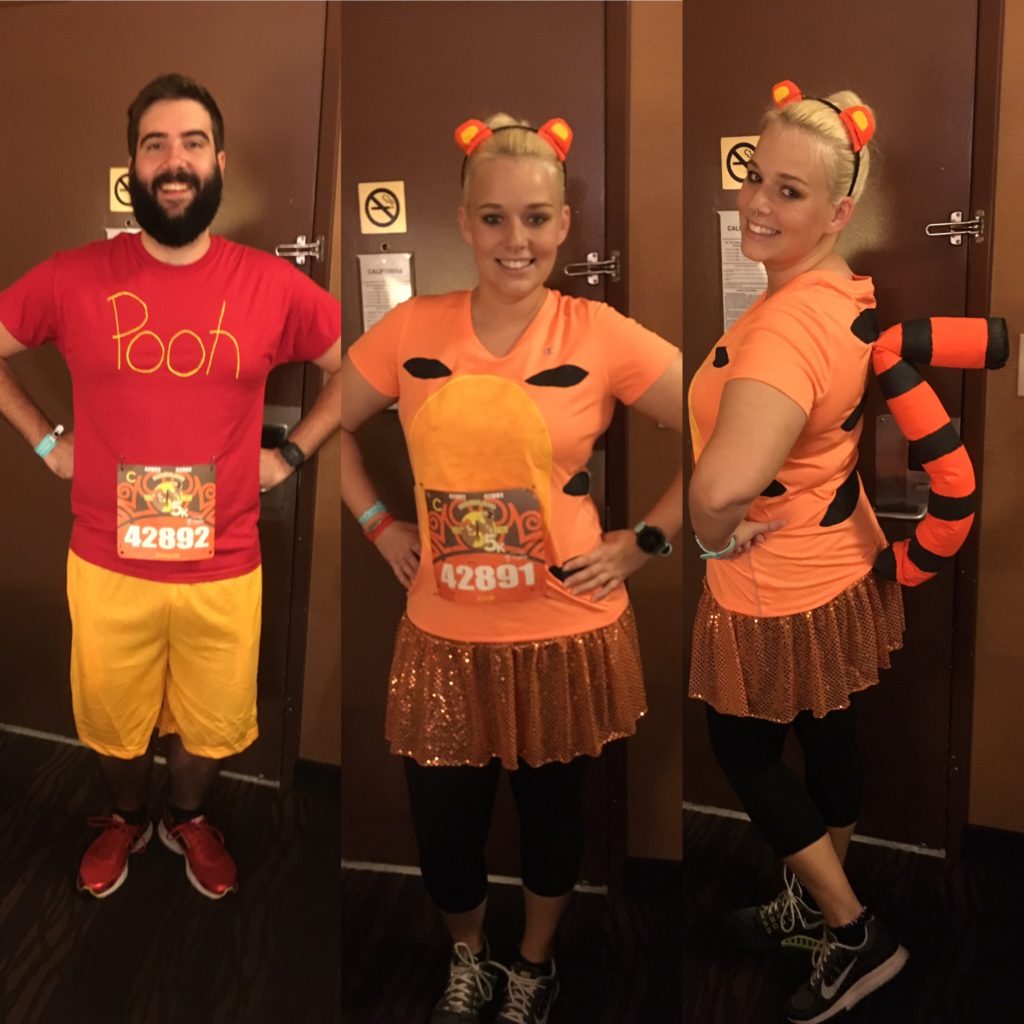 2. Haunted Mansion Maid and Butler Costume
For true Disney Fans, this is a great option for anyone who needs to make couples costumes! The best part is if you don't want to make your own, like we did, there are plenty of options to buy pieces! Disney sells so much Haunted Mansion merchandise you could create an entire costume.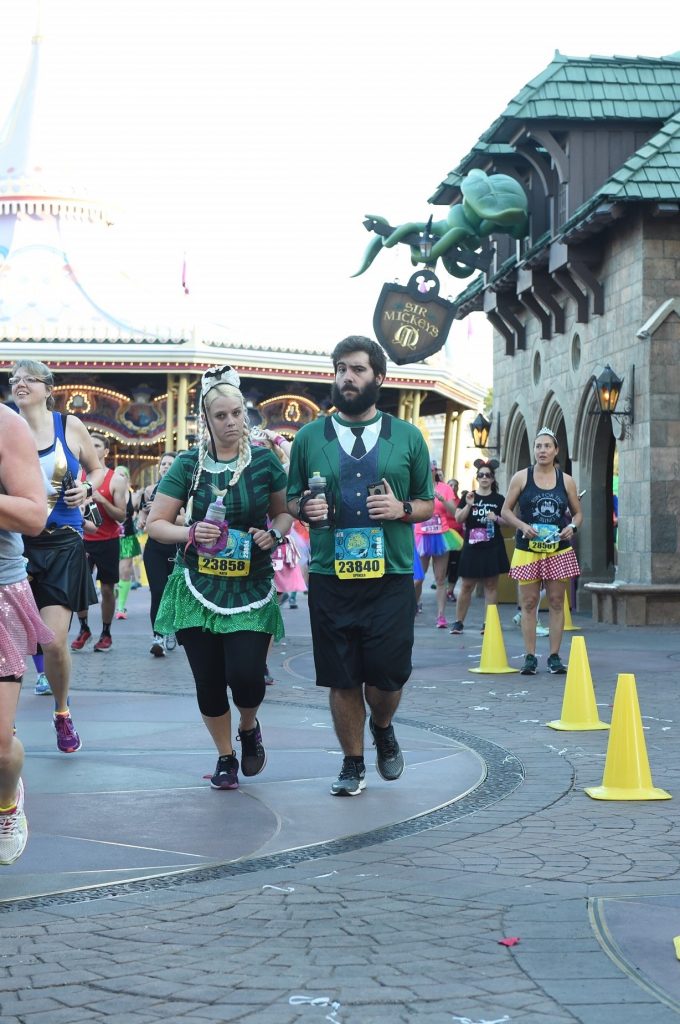 1. Dreamfinder and Figment Costume
Was there any doubt who would be #1 on our list? Our absolute favorite duo – Figment and Dreamfinder. Of course they are the reason we fell in love and will be our favorites forever.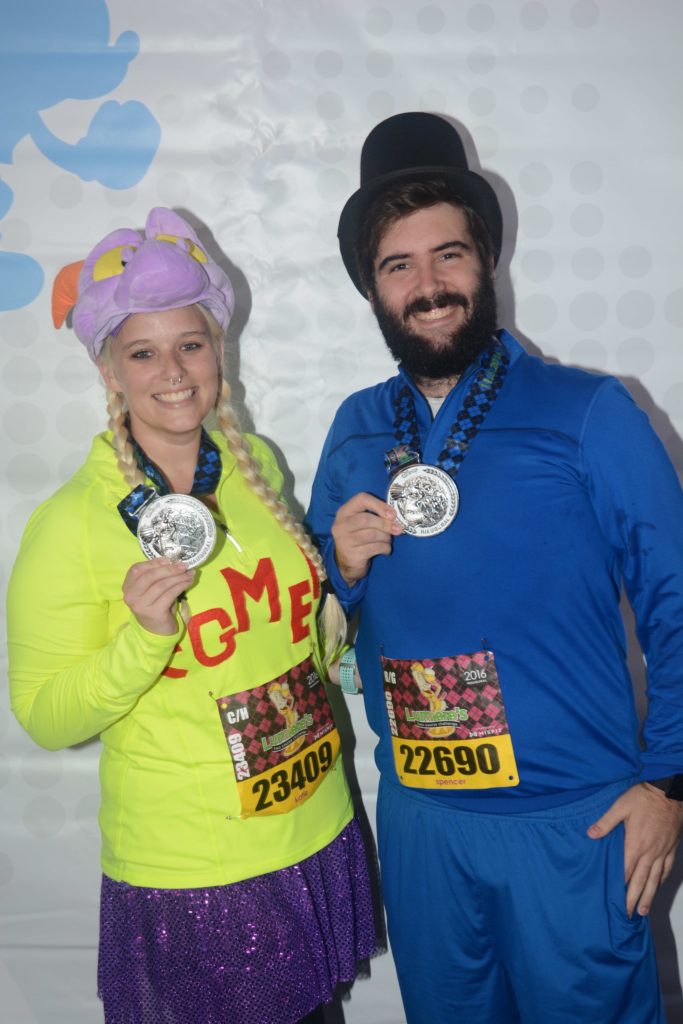 So what will you be for your next race? Let us know in the comments!