For our first new state in 2018 we went to Gulf Shores, Alabama.  Coming from Central Florida, we picked this race for its close proximity (driving), beach views, and promised swag and after party!  Unfortunately, the race only lived up to about half of the hype.
Big Beach Swag and Runner Perks
While we don't only "run for the bling", the course and swag are equally important to us.  We want to have a fast race, but we also want to have a fun race.  The Big Beach Half Marathon coincides with the Big Beach Marathon, and a lot of the perks were the same.  Our Half Marathon Medal was smaller, but with the same design and the nice touch of real sand in the letters!
Before the race, we opted to do our packet pickup the day before at The Hangout.  We were extremely disappointed when our promised long sleeve technical shirt turned out to be a short sleeve blend.  Seriously?  This shirt went straight to the back of the closet.  Race Directors should know that polyester technical shirts get more wears, which equals more free advertising!
We had received two emails from the Race Director about Pasta Specials at The Hangout and The Diner.  Since we were already at The Hangout, we decided to see their specials.  We were quickly informed that the Pasta Special didn't begin until 4PM (even though packet pickup was 12PM-6PM).  Of course they could just make plain pasta we thought, but were told they wouldn't even cook pasta until that time.  We bailed and went to The Diner down the road to enjoy their runner specials.  It is important for us to support small businesses, especially ones that have runner perks!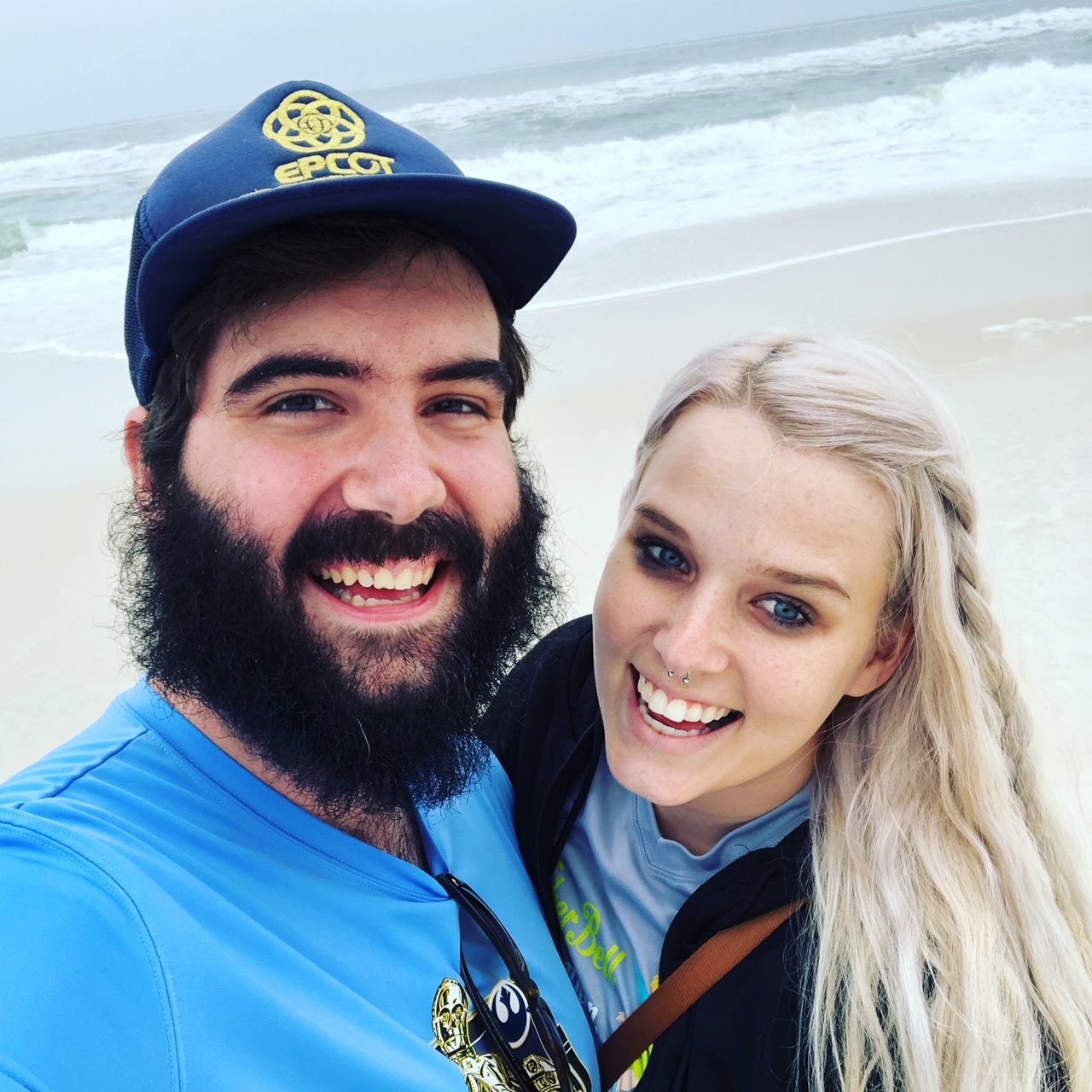 Big Beach Half Marathon Course
If you had blindfolded us before the race, we would've never known we were anywhere near the beach.  The course was entirely through a wooded and swampy trail that had no views of the Gulf of Mexico.  While the course was nice and shady and free of cars, we assumed there would be some killer views.  We were wrong of course.
Shortly after Mile Marker 9, we started on some open slat bridges that spanned close to two miles total.  They were not extremely high, but they had enough turns to make you feel completely alone in the swamp.  Also, it is important to note that this race was open to wheelchair athletes, but I am not sure they would've enjoyed this terrain.
After the bridges and a quick stint through the RV park, we arrived at the most daunting part of the entire course – a pedestrian bridge.  This massive bridge had almost everyone walking up the steep inclines to the top (even some fast marathoners)!  This bridge really wore us out, and we all but made it to the finish line in one piece.  Before the race, the DJ made an announcement about "Marathoners" being cautious on the bridge – so naturally we assumed it was during the portion that we were apart.  A little heads up would've been nice!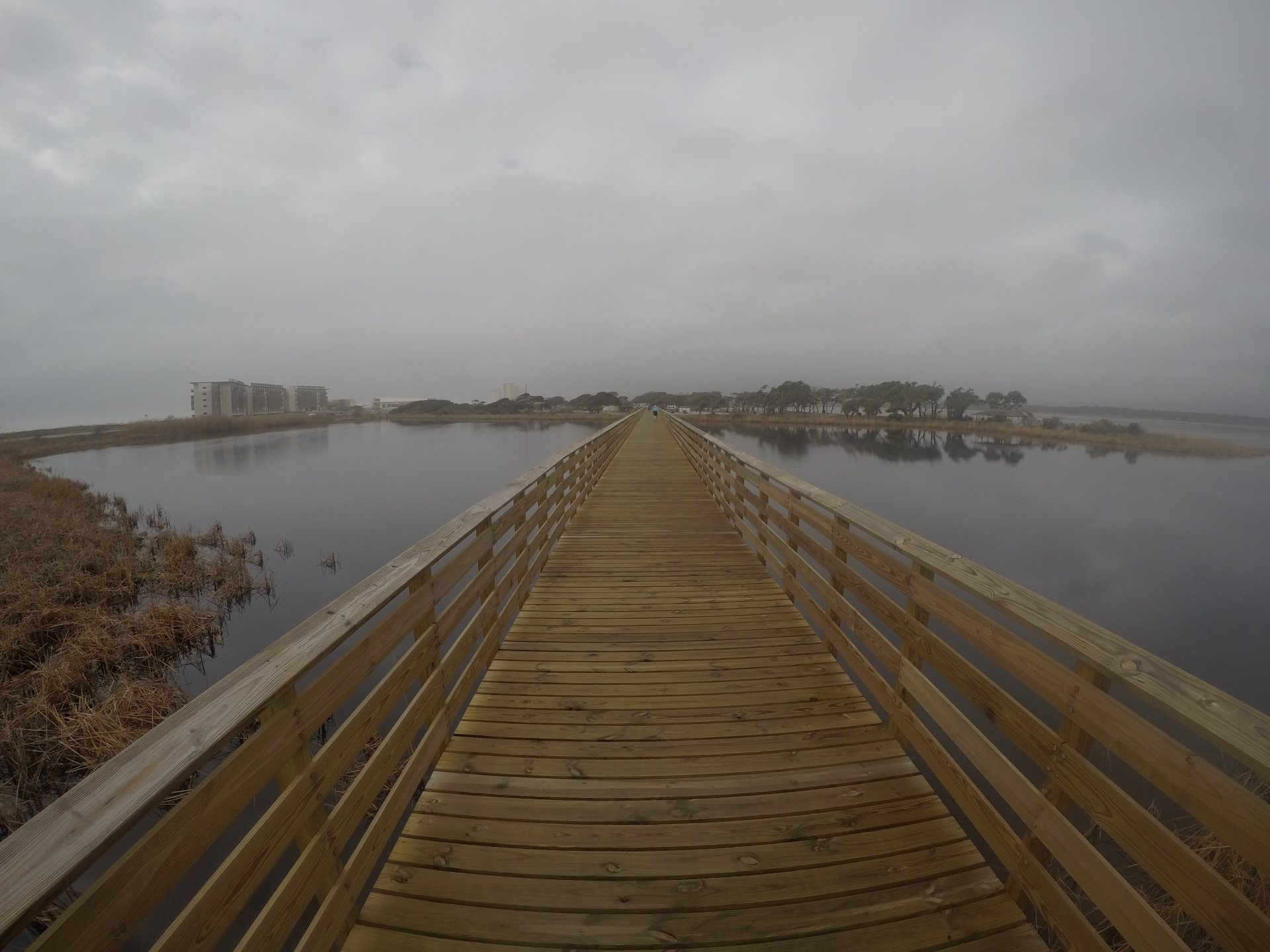 The Hangout After Party
The clear highlight of this race was the After Party at The Hangout.  The venue was spacious and high energy.  We were welcomed by volunteers with Pom Poms and a genuinely good live band.  Our bibs had coupons for food and two drinks.  We received a box with a chicken wrap, chips, and a piece of fruit.  They also had two beers to choose from, or you could get one of each!  Aside from that, volunteers had set up a table with candy, PB&J sandwiches, and little snacks!  It was incredible and the variety seemed to satisfy many dietary restrictions.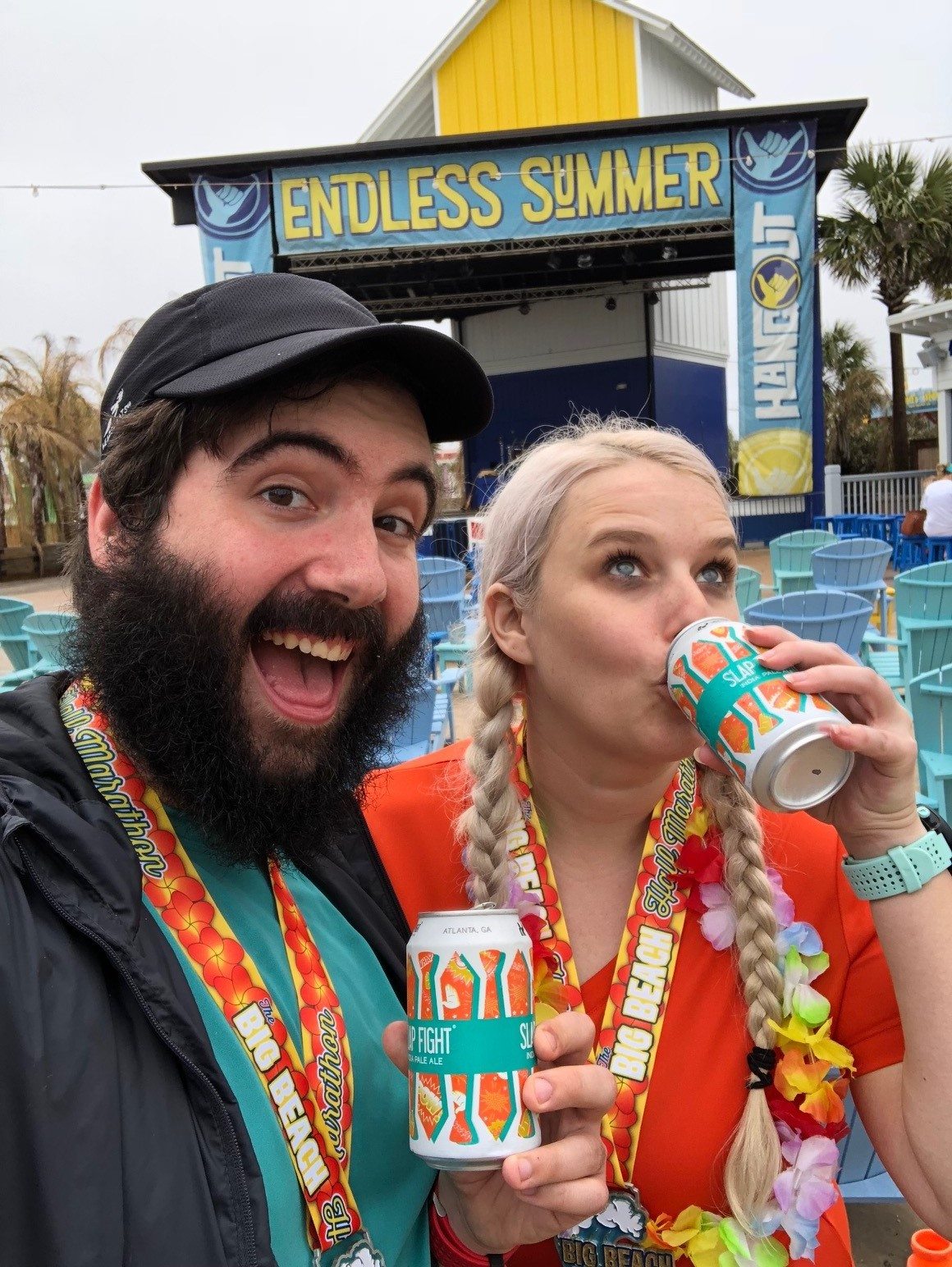 Overall Review
Looking at all the pros and cons, we probably wouldn't recommend this race.  Essentially, we paid to run on a running trail with no views for a medal and a lackluster T-Shirt.  Arguably, the whole time we felt like we were on a training run and it was east to forget we were even in the middle of a race.  The Race Director made promises for a smoother race next year, and we wish them the best of luck!