It might be a little known fact that we are actually history buffs.  The idea of running a Half Marathon and visiting major landmarks from Abraham Lincolns hometown combined is the perfect weekend "runcation"!  Aside from the below freezing temperatures, we would absolutely recommend the Lincoln Presidential Half Marathon (plus, the race isn't always that cold)!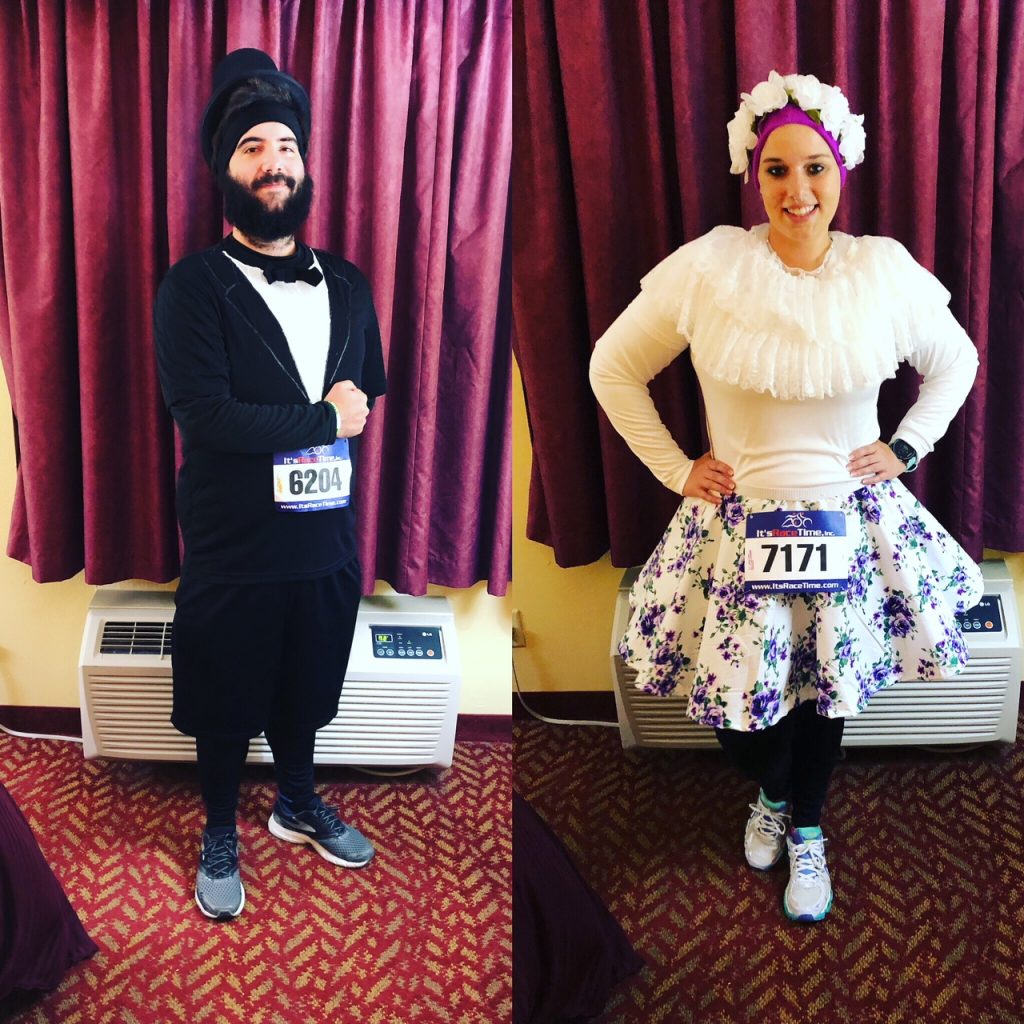 Lincoln Presidential Half Marathon Course
The course for the Lincoln Presidential Half Marathon was a well thought out design.  There were no there and backs or overlapping portions of the race.  We were able to run by the only home Abe Lincoln ever owned, the old and new Illinois Capital Buildings, and Abraham Lincoln's tomb.  The landmarks were also well spaced out so there was always something to look forward too around the corner.
While this course did boast a 3:30 pace requirement, we did notice that near the end the roads were not closed.  The last water stop had largely packed up and two major roads near the end were open to traffic.  Luckily, we had other runners with us so we were able to group together and cross the road safely.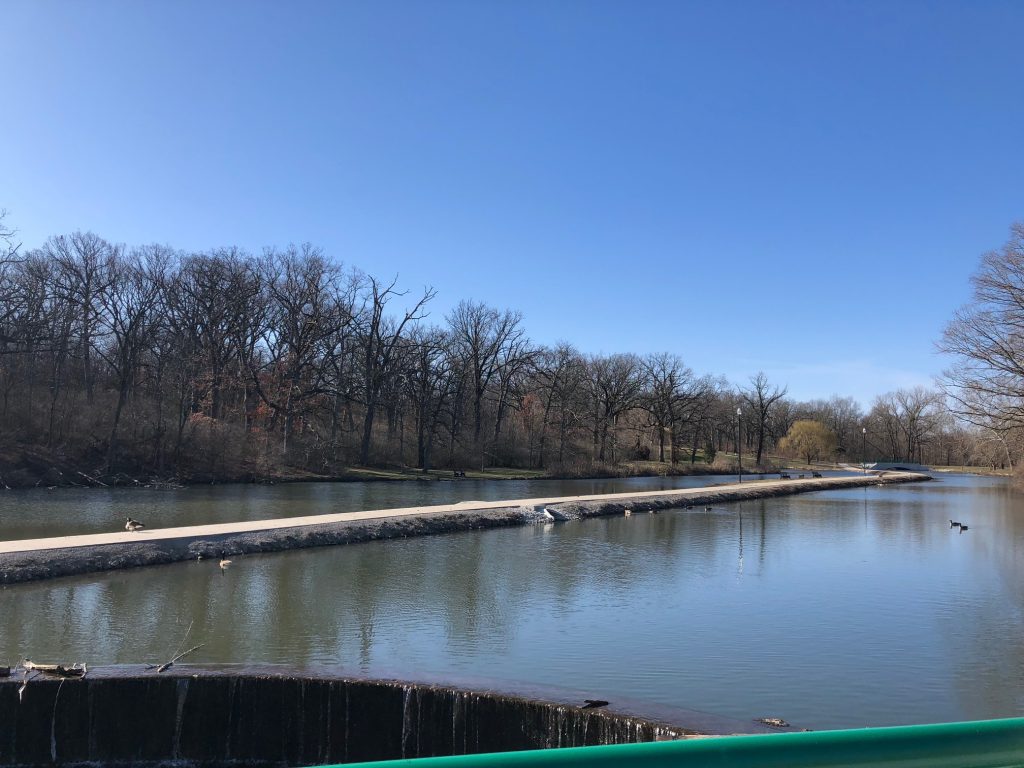 Visiting Springfield, Illinois
We arrived in Springfield, Illinois the day before the race and had plenty of time to visit in the city!  We flew in and out of St. Louis International Airport, which is about an hour and a half drive away.  There are museums that have a small entrance charge, plus a few free places to visit.  Our favorite was walking through the old Capital Building (actually the 5th in Illinois history).  We also ate dinner at Obed and Isaac's in the city.  This was one of the most spectacular dinners we have ever eaten!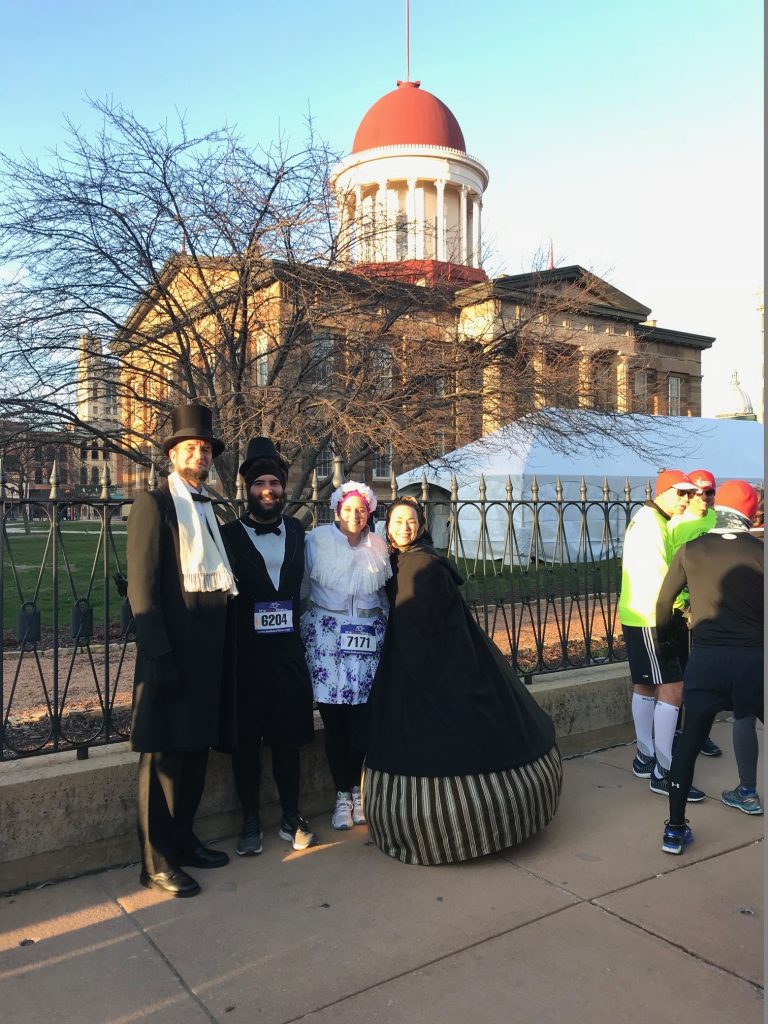 Lincoln Presidential Half Marathon Perks
While we don't always run for the bling – it certainly doesn't hurt.  The medal was an adorable copper top hat!  While some people may find the medal bland, we find it charming and well themed!  There is even a space on the back for you to affix your own 2018 penny!
After the race, there were plenty of goodies for runners too!  We were offered Gatorade, water, and cold chocolate milk!  Plus, Obed and Issac's was even there with some locally brewed beer.  We left with Granola Bars and donuts too!  The best part was the nice tent set up to block some of the wind and cold while we were enjoying our post race treats.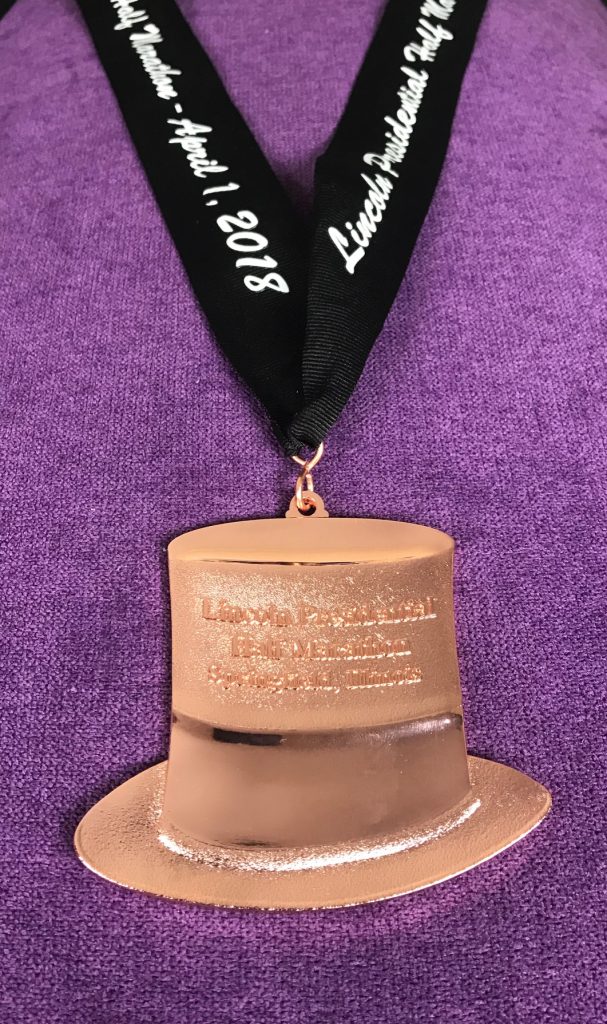 Overall, we would absolutely recommend this race to anyone looking to knock Illinois off of their 50 State Challenge or anyone in the local area within driving distance of the race.  If you are concerned about the weather, the weather is historically much better – so don't let that stop you!