Top 3 Tips for The Color Run
We just completed The Color Run in Orlando, Florida!  After a successful and fun run, we wanted to share our Top 3 Tips for The Color Run! Since this is the nation's largest running event (with over 500 races completed), it's always best to be prepared!
1. Wear Sunglasses!
Running in colored powder absolutely sounds like the most fun ever, but you really don't want powder in your eyes to slow you down.  Even though the powder is non-toxic (mainly just cornstarch and baking soda), anything in your eyes is bound to feel rough.  Sunglasses are a must!  Plus, once the sun comes out they're practically a necessity.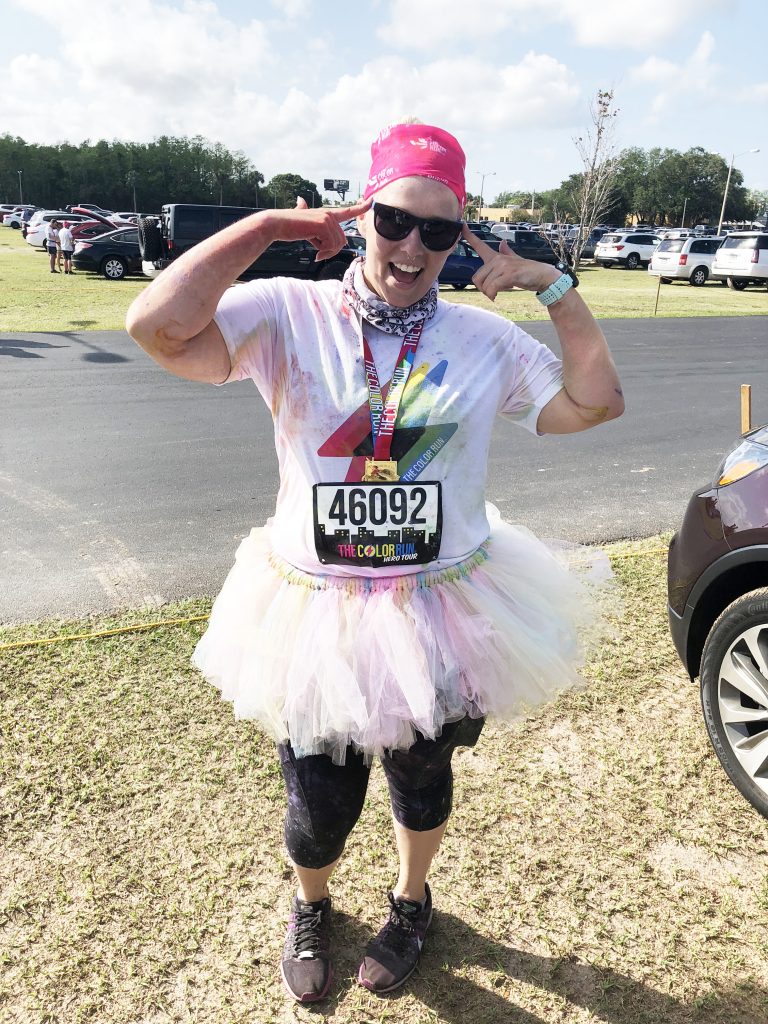 2. Bring Water!
Again this tip is two fold.  First, if you run through the color zones screaming out of excitement, you are bound to end up with a mouth full of powder.  If you don't want to look like a dog with peanut butter on the roof of their mouth, bring some water!  Bonus use, water is actually hydrating.  Even though this race is only 3.1 miles, hydration should be your number one priority!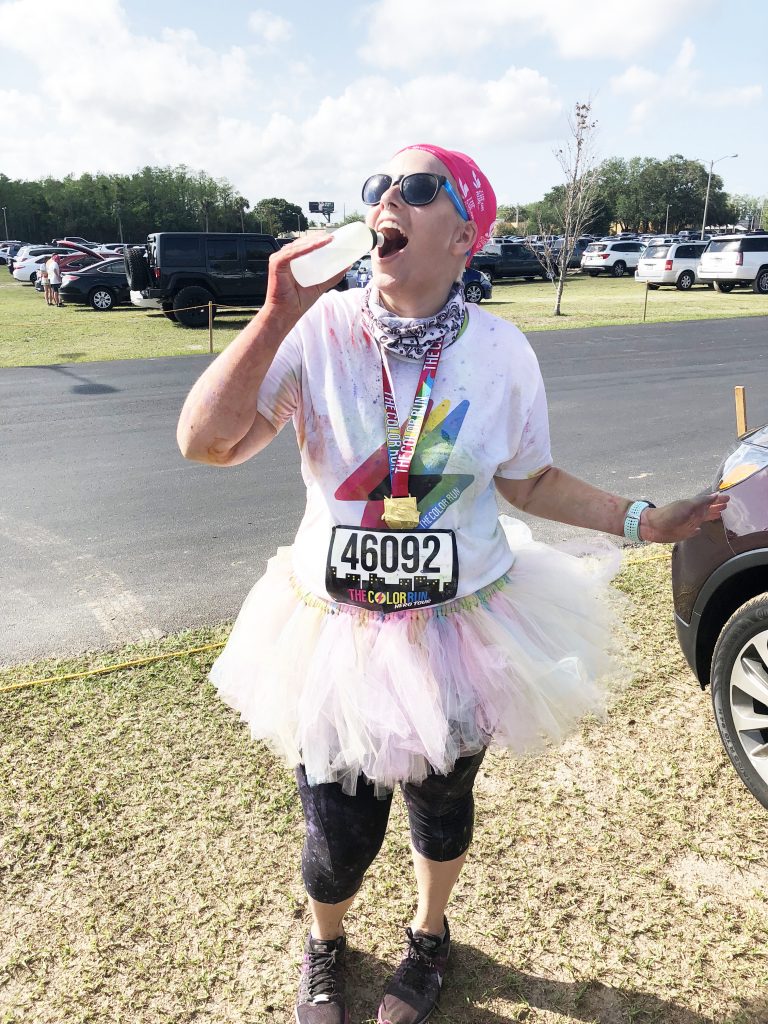 3. Keep a Bag in the Car!
Color looks great on your clothes, but not so great on your car seats.  Make sure you bring a large bag to put all of your powdered accessories in before you drive home.  We brought a kitchen sized trash bag, two grocery bags, and towels.  The kitchen bag was great for our shirts and tutu, the grocery bags were for our sneakers, and towels were for our car seats!  It also makes it much easier to dump the whole bag into the washing machine when you arrive home!