There are a lot of choices for Half Marathons in Indiana.  The Geist Half Marathon boasts beautiful water views, a closed and safe course, and a fun after party!  This community driven race not only benefits a local hospital, but running programs for school aged children as well!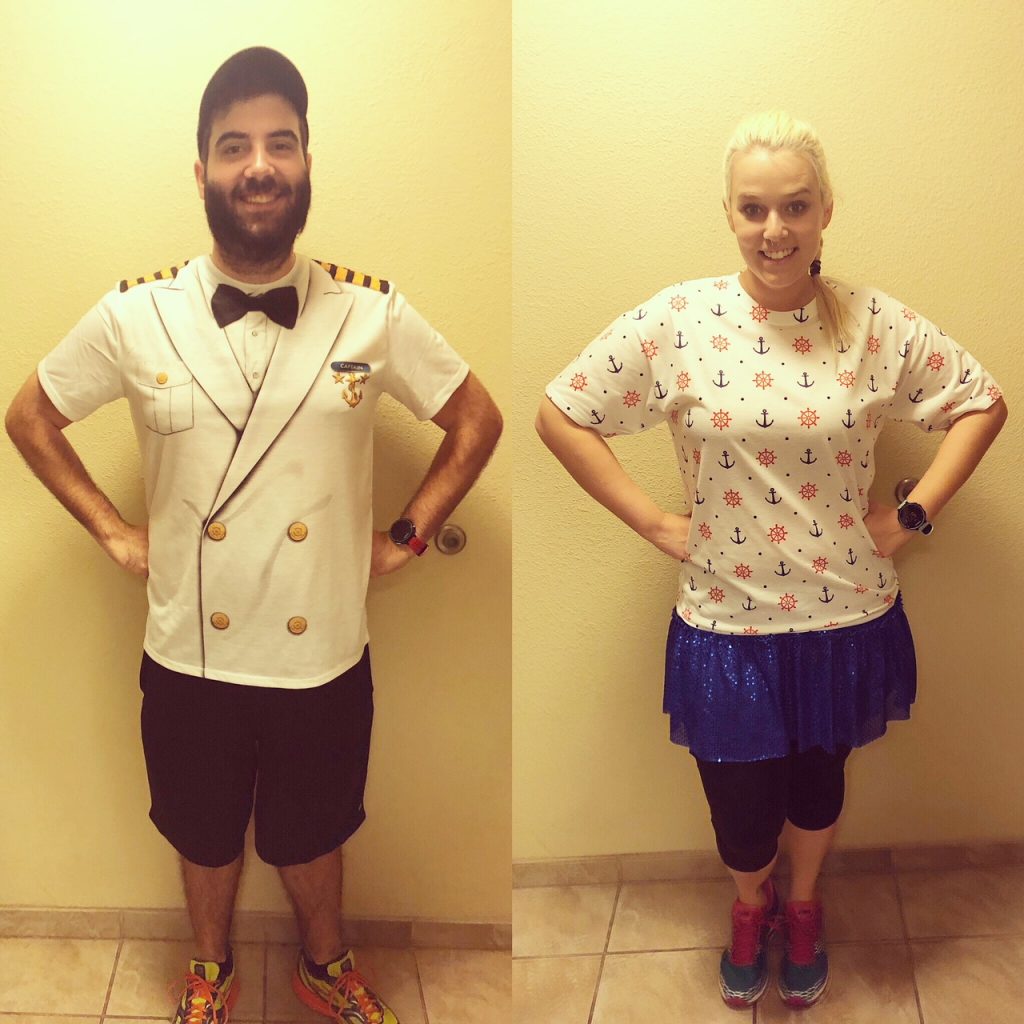 Geist Half Marathon Course
The Geist Half Marathon Course is a balloon shaped course that only overlaps for the first and last 5K portion.  This is so runners can run over the beautiful Geist Reservoir twice!  The 5K, 10K and Half Marathon races all start at the same time, but with experienced race directors – there was no confusion at all.  The 5K broke off from the group first, then the 10K runners, leaving the Half Marathoners to themselves for the bulk of the course.
In additional to the spectacular water views, runners also spend time in the surrounding communities.  With new construction and classic homes lining the course, there is not shortage of conversation points (yes, we house shop while we run!).  Many of the homeowners had parties in their front lawns to cheer on the runners as they passed by.  We always appreciate the spectators!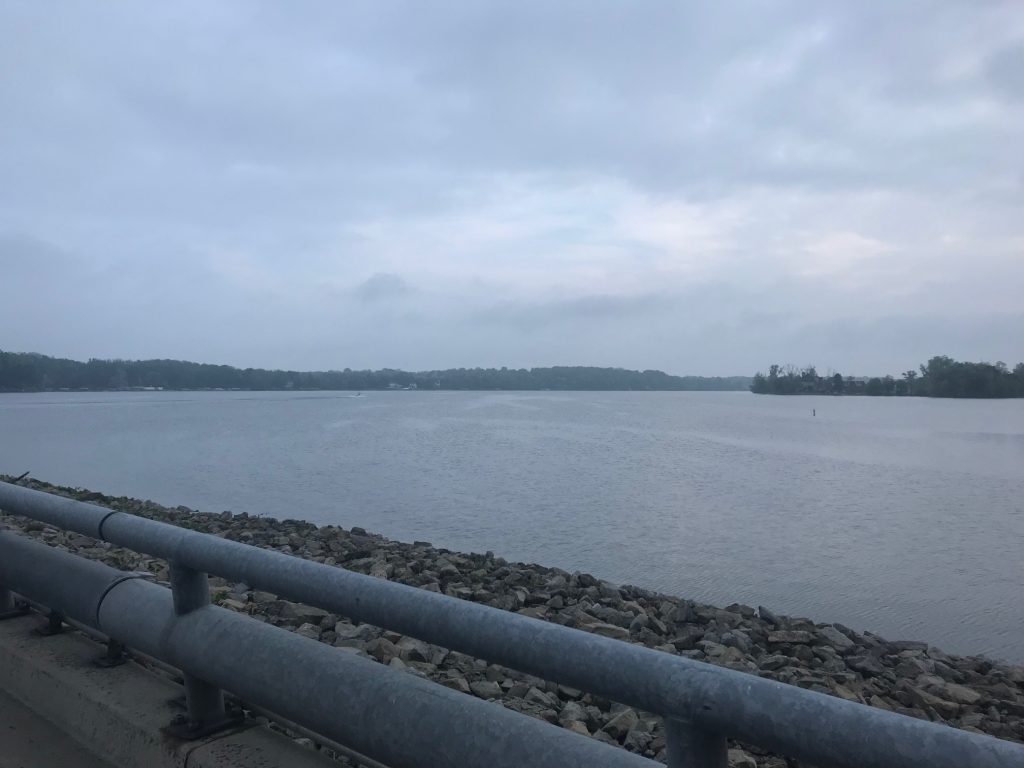 Geist Half Marathon Medal
Medals are an important part of any race!  We firmly believe that having the medal not only signifies the accomplishment, but also serves as a wonderful souvenir.  While we always look to see if a medal is included, we leave some element of surprise for the actual race.  WOW! This medal is HUGE!  The medals varied in size for the 5K, 10K, and Half Marathon and we were thrilled to have this giant dinner plate sized medal!  The medal theme really matched with the signage in the area for Geist as well!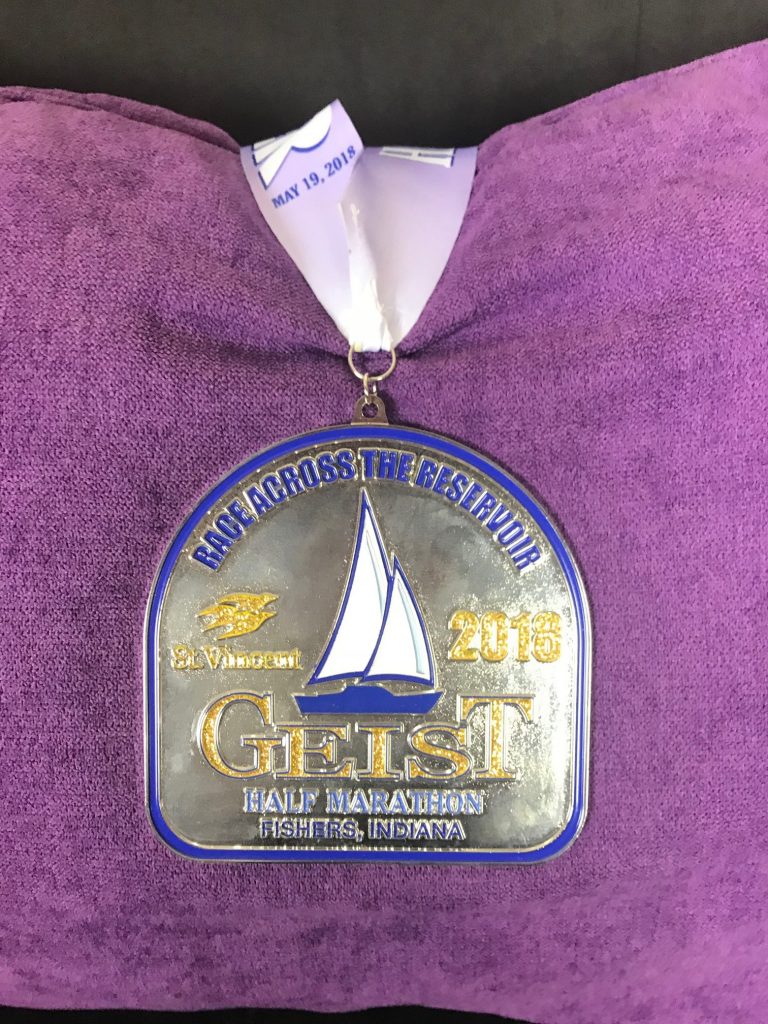 Geist Half Marathon VIP Experience
The VIP Experience is an opportunity to take your entire race experience to the next level.  With a private area after the race to sit an unwind, it is a great choice!  We were able to comfortably relax, have a bite to eat, and enjoy amazing Mimosas and Bloody Mary's.  There was also an area for massages and a chiropractor available as well.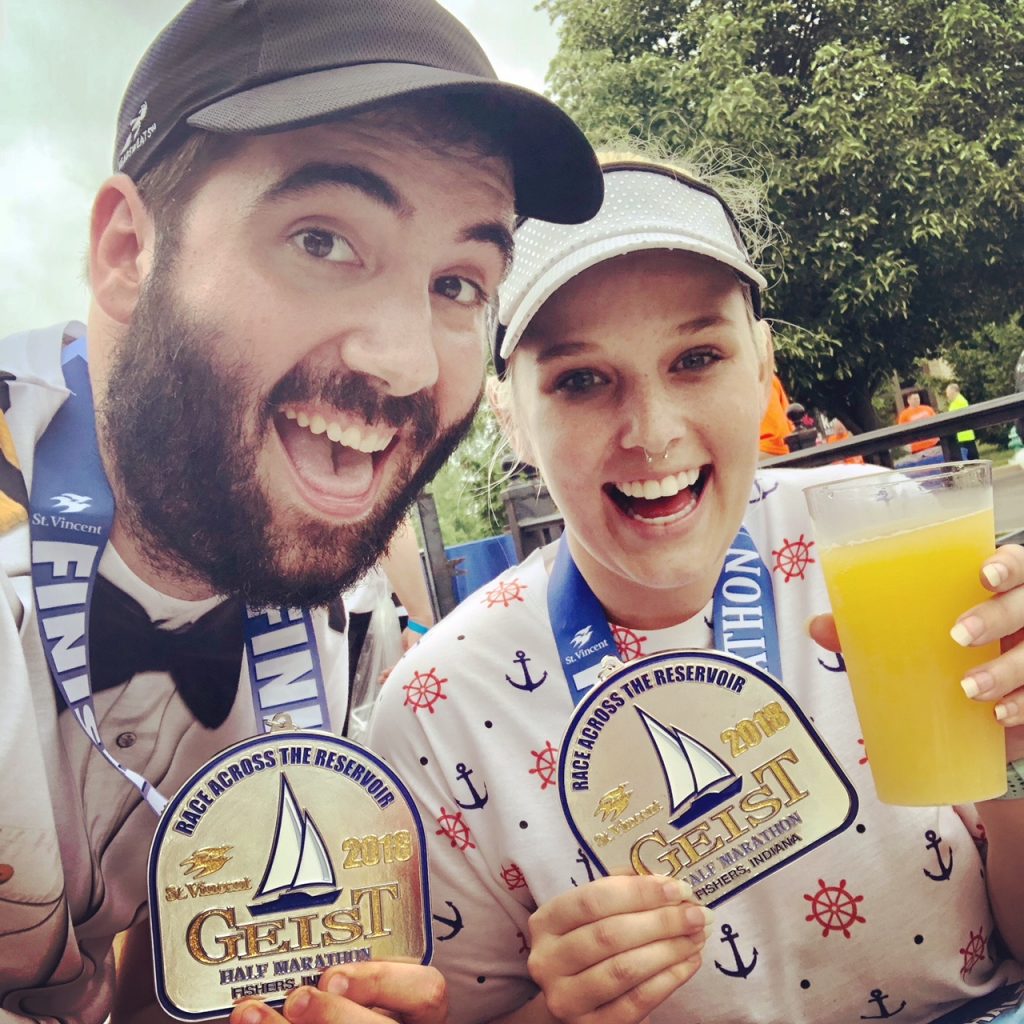 There was a separate area for the Kid Zone with mini ponies that were even brought over to the VIP Experience (probably just for Spencer).  Even though we were unable to find Pawnee, Indiana on the map, we were able to find an old friend to remind us of the spirit of Indiana.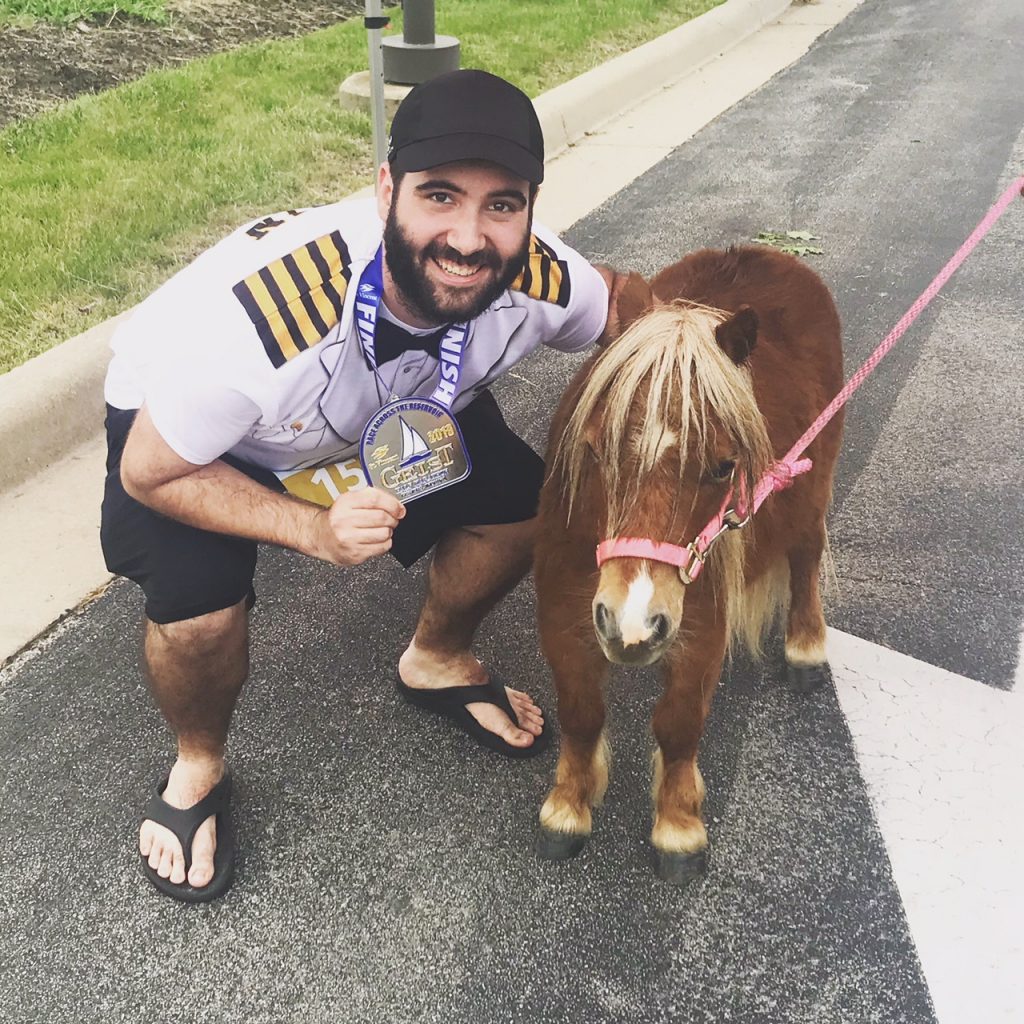 Overall, we would absolutely recommend this race experience.  When visiting each of the states, we want to experience the local flavor and community.  This race had the hometown feel we look for and we genuinely left with a love for Indiana.  With a 3:30 pace requirement, walkers can also enjoy this race.  A huge bonus was the amount of course support and medical tents, meaning this race is also perfect for beginners as well!