A totally downhill race through the beautiful Rocky Mountains?  That is exactly where we ran this weekend, just outside of Denver, Colorado.  This race met all of our requirements, easy course, generous time requirement, and something unique!  The only downside for this race was that we ended up being a lot slower than normal because we stopped for so many photographs!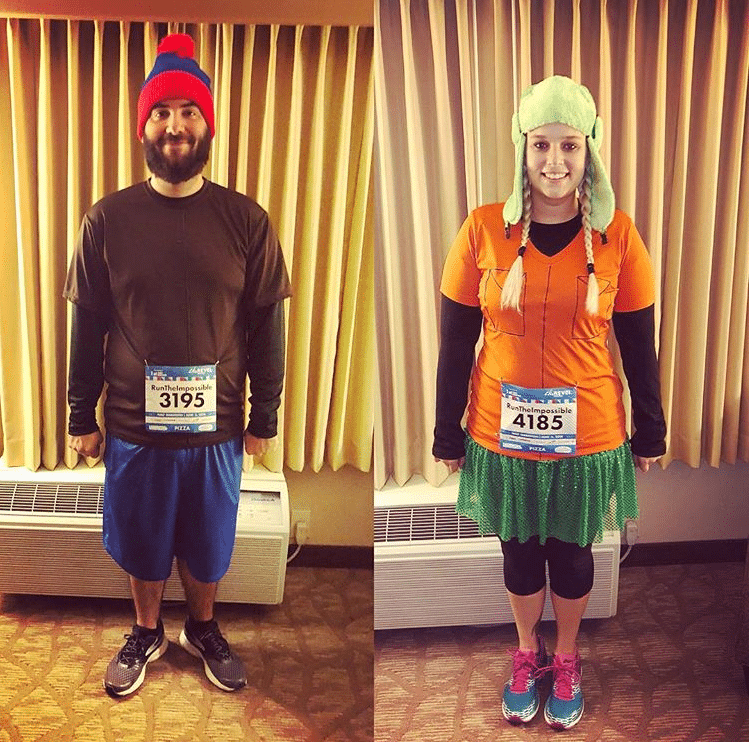 Revel Rockies Half Marathon Course
Seriously, this course is actually completely downhill.  Runners must arrive over an hour before the race starts (even earlier for Marathoners) and take a shuttle to the Start Line for this point to point course.  While annoying to be up so early, the shuttle process was seamless and worked well.  We were given mylar blankets and gloves at packet pickup to use while waiting for the start – it was colder up on the mountain!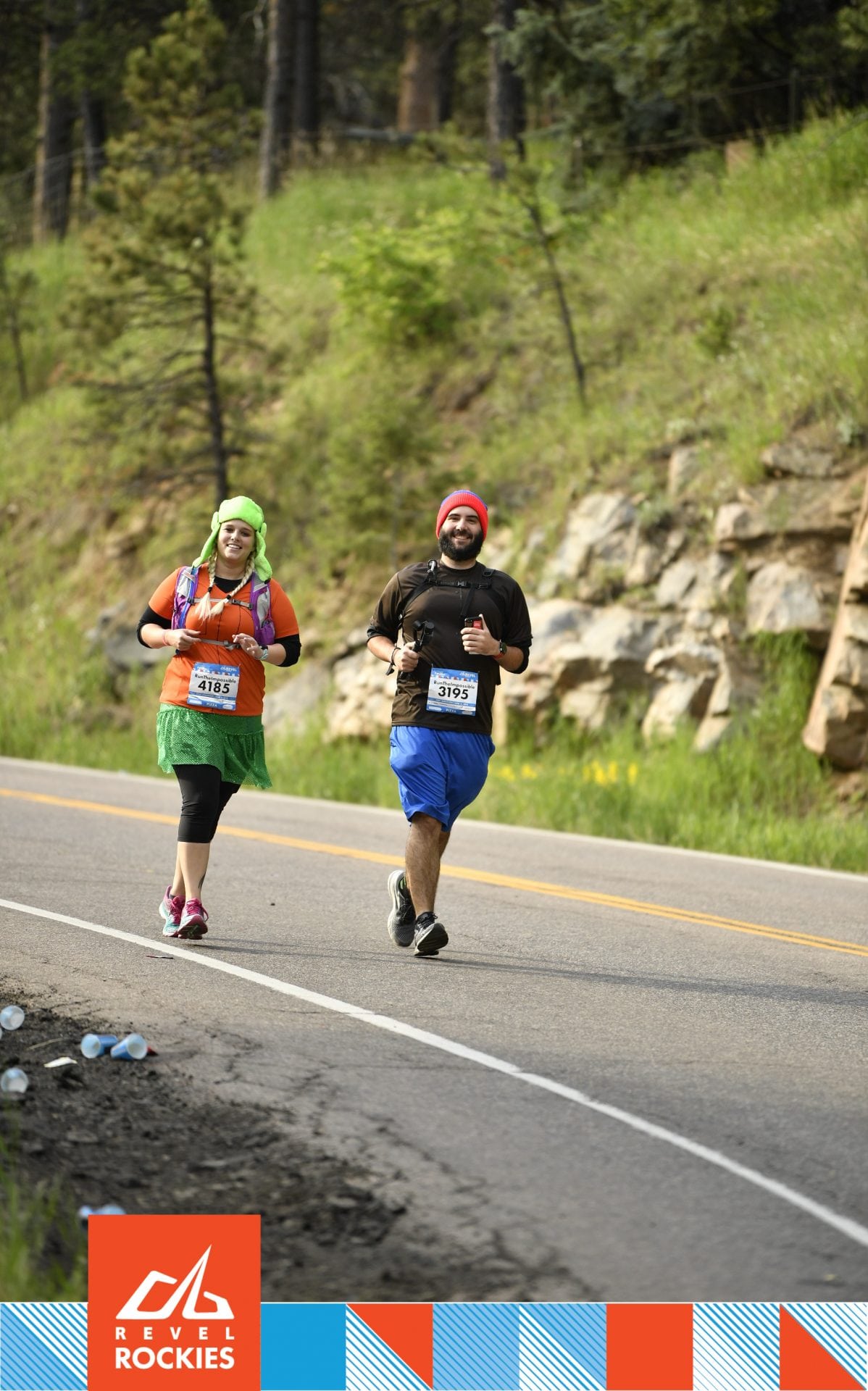 In the beginning, there are three decent sized hills that runners must power through.  Many runners around us walked these hills to save their quads for the lasting downhill sections.  After the hills, you enter into the beautiful mountain scenery that doesn't end until the finish line.  The course is open to traffic on one side of the road, leaving a whole lane for runners.  Be aware that as a slower Half Marathoner, the fast Marathon runners will be passing you for the majority of the course.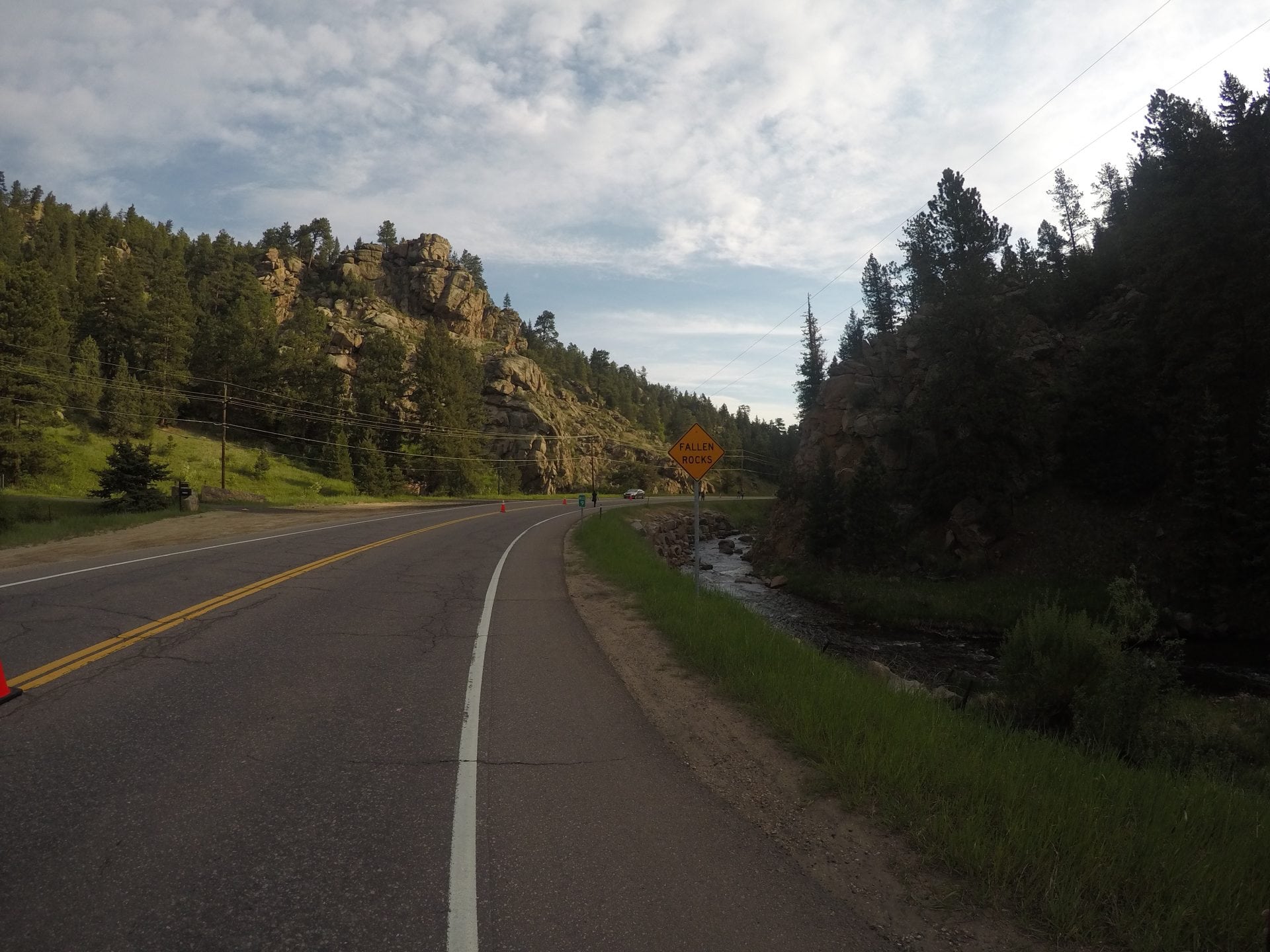 Revel Rockies Swag and Medal
Revel Rockies and other Revel Races boast some pretty big perks.  The gender-specific tech shirts were nice colors and quality, but lacked having the race prominently displayed.  The only indication of the race was a small logo on the sleeve that is almost unreadable in white.  Runners did get nice Headsweats hats with the Revel logo!  These are perfect for training runs in the summer!
Our Half Marathon medal was neat, as well.  Marathoners and Half Marathoners received separate medals with different colors to distinguish the distance.  They also featured a little keychain that could be removed and placed on your keys!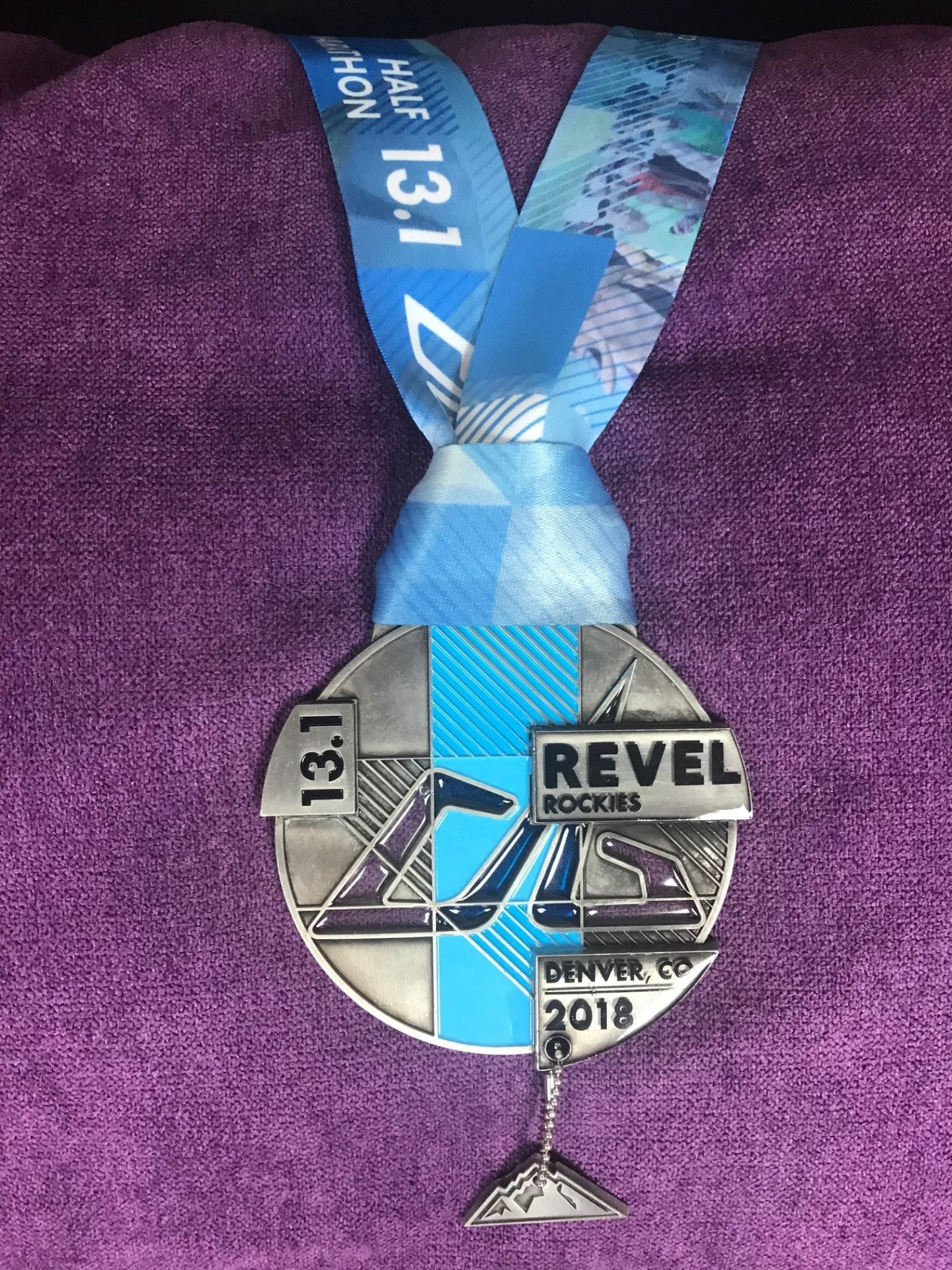 Revel Rockies Perks
Aside from the bling, we absolutely run for the after party.  Runners had plenty of options with pizza and decadent french toast available a short walk from the finish line.  Unfortunately, no one was taking the bib tabs, so vendors ran out before some of the later Marathoners finished.  There was also a beer area that was down stairs and extremely crowded so we opted out of that and began the long trek to the shuttle to take us back to the car. This race also offers free race photos, which all came out fantastic!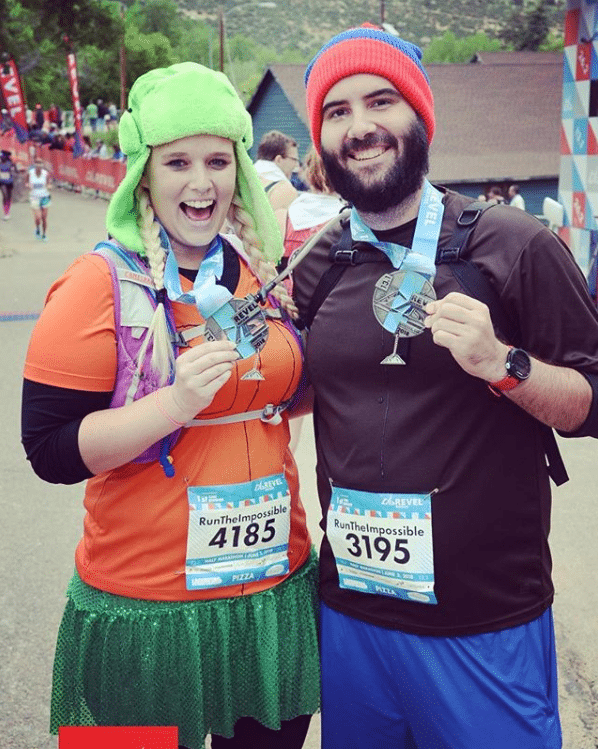 Overall, we would recommend this race for your Colorado run!  There are perks, nice race support, and breathtaking views for the entire course.  We ultimately had no issues with the altitude change and enjoyed our time around Denver, Colorado.  So much so, we are thinking about a return visit in the future!