When it comes to running in Oregon, many runners are nervous about hills.  Luckily for us, the name of this was true and the Foot Traffic Flat Half Marathon was as flat as you can get in Oregon!  Located on an island (yes, there are islands in Oregon) and starting at a Pumpkin Patch, this race could not have been cuter!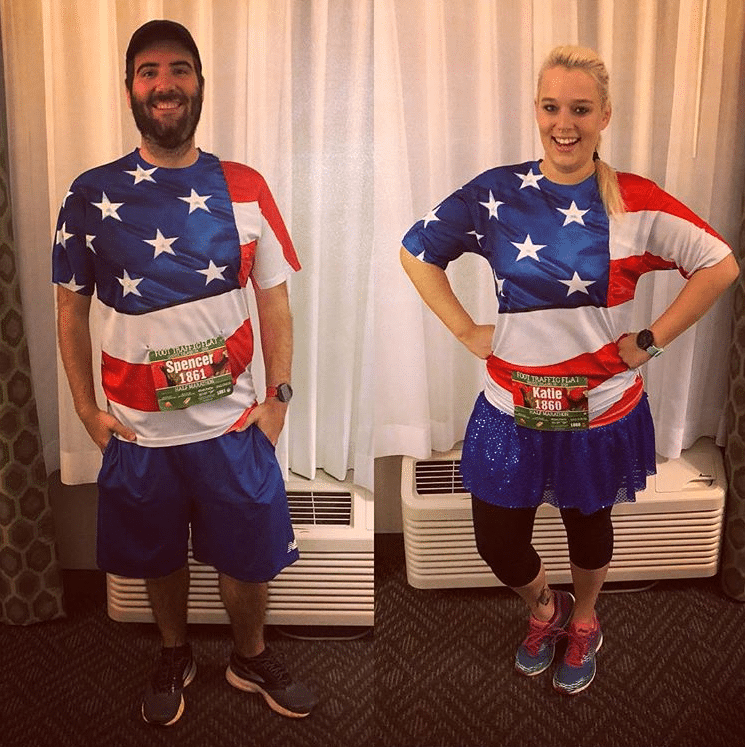 Foot Traffic Flat Half Marathon Course
Very conveniently, this race is a complete circle around Sauvie Island.  There is one small there and back section, just to make it an even 13.1 miles.  It is important to note that the Full Marathon does coincide with the Half Marathon, starting about 30 minutes prior.  They stay the course for 4 miles and complete a 13.1 mile there and back section before rejoining the circular course.
Since you are out on an island, there are not many spectators (except for a few that came with their significant others).  We ended up with some residents peeking outside, as there was a weird power surge that knocked out power on a good chunk of the island.  The aid stations were often and well stocked, with most having water, Nuun Electrolyte Beverage, and even gels!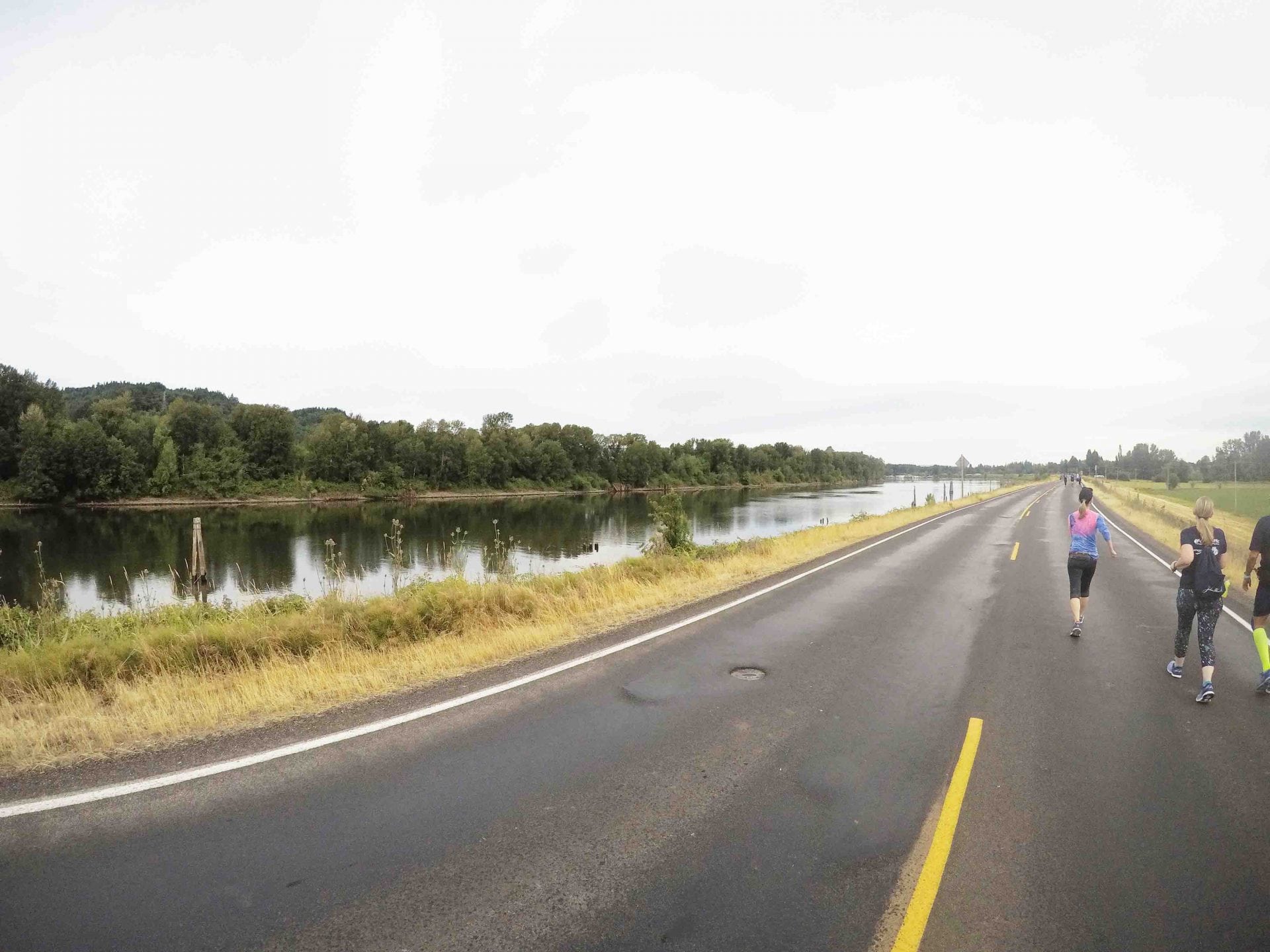 Foot Traffic Perks and Packet Pickup
Since this race is put on by a well known chain of local running stores, we expected some perks!  Lucky for us, we were some of the first few runners to register and each got a $20 Gift Card to use in the store at packet pickup!  They also held a packet pickup at a different store location each day prior to the race.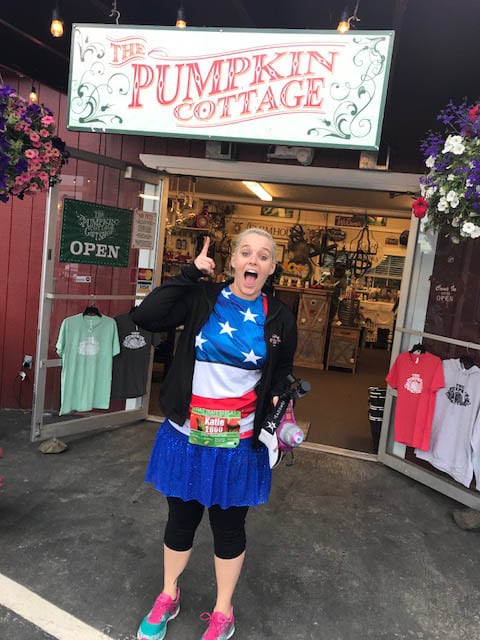 Foot Traffic Flat Half Marathon After Party and Medal
Our bibs boasted tags for Hot Dogs or Veggie Dogs and Strawberry Shortcake.  If you didn't already know, Katie is a plant-based runner and follows a strict diet!  She was thrilled at the prospect of a veggie dog… UNTIL THEY RAN OUT!  We finished with more than 2 hours left for the course being open and food was running short and vendors were packing up!  What a bust even for the runners after us.  We grabbed our Strawberry Shortcake and went in search of better food in the city.
The Medals were extremely cute!  Unfortunately, over 500 medals were stolen the night before the race.  This was not communicated to runners prior to starting, so many runners were confused at the finish line.  Especially, since many runners had walked through the course with medals.  The race has said they will remake some of the medals and mail them to participants who were unable to receive one.  We snagged some of the last two medals!
Overall, our pros and cons for this race are neck and neck.  The flat and beautiful scenery on the Fourth of July are amazing!  Plus, where else can you find bearable weather in July?  We did hear that water was stolen last year and then medals this year coupled with a lack of food with two hours left in the event make us wonder if the race director has let the convenience of a 16 year long and populated race take over.  Our advice is for the race director to buy some locks and for runners to pack a snack in the car!