For the continental US, we set out to complete our farthest state in the continental US: Washington!  We were lucky to find not only a flat race course, but also an amazing after party with tons of Half Fanatics!  The Twilight Half Marathon also boasted cute swag and a stunning medal!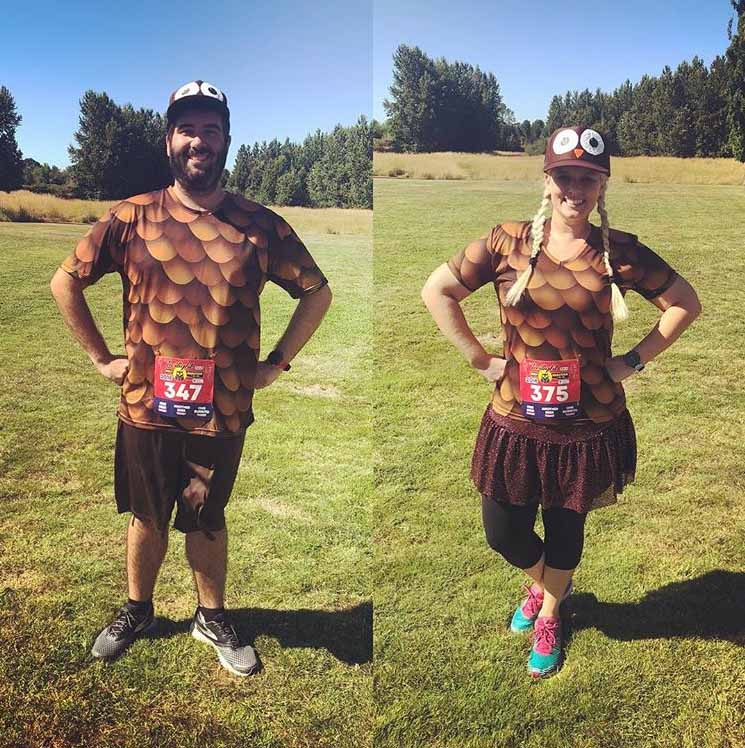 Twilight Half Marathon Course
First, it is important to note that this is an evening race!  The Race Director has decided to offer an early start for walkers and interval runners so we took advantage of that!  It was a nice way to not be stressed about time limits and as an added bonus it didn't get past dusk so we didn't need any of our lights!
The course is a there and back along farm lands, some public boat docks, and parks!  It is pancake flat, which completely makes up for the there and back style.  With only a small portion on dirt and plenty of water stops, we were thrilled with the course.  Even though there was an evening start, it is still a July race so it is important to bring extra water on the course.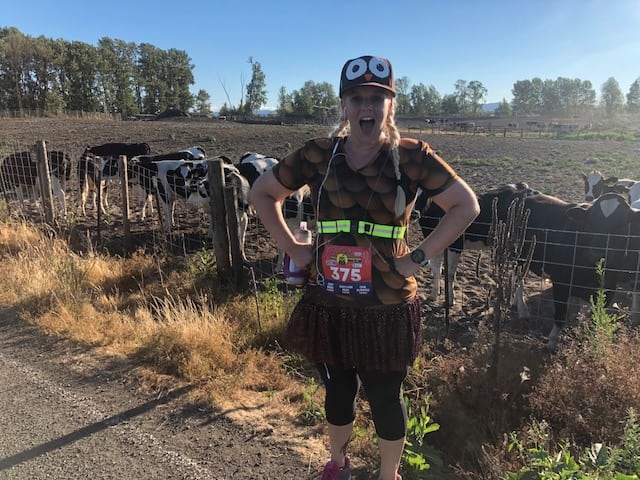 Twilight Half Marathon After Party
Make sure you bring your Oofos to this race because you will want to stay at the party!  With TWO beer tickets for each runner and a massive burrito – we were in heaven!  Bonus points for offering a vegetarian option for runners as well.  Double bonus points for a cider option!!  We stayed until the park closed eating and drinking, just generally enjoying time with our fellow runners.  The beer never ran out and the food was hot and fresh for every single runner.  Many races can't say that, so we cannot express what an amazing job they did ensuring that every runner was taken care of!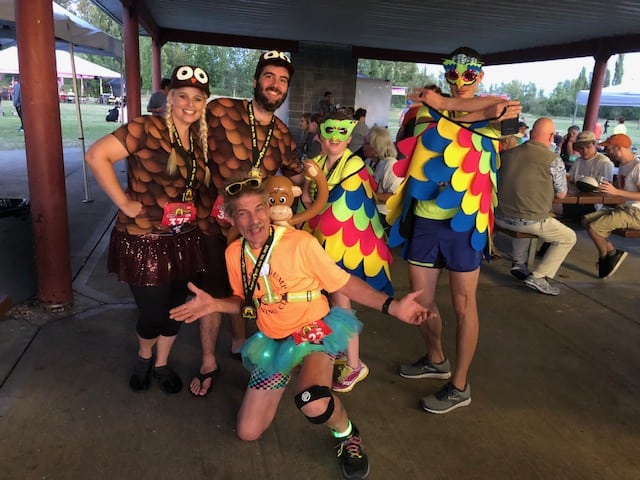 Twilight Half Marathon Shirt and Medal
For this years race they offered a gender specific t-shirt, a women's tank top, and a men's sleeveless shirt.  We opted for the t-shirts since we enjoyed the neon color.  It was considerate to have options since some runners prefer tanks!  The medal we received was stunning.  While glitter and spinners are nice, we have recently become partial to the stained glass options.  When the sun hits this medal it glistens!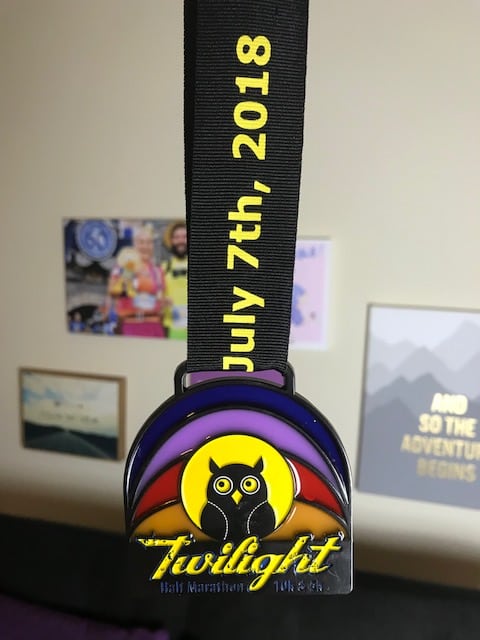 Overall, we would absolutely recommend this race!  It is just minutes away from Portland, Oregon so you can either find back to back races like we did or just explore the city.  The race was accommodating for "back of the pack" runners with an early start and plenty of food and drink.  The last huge bonus was the entirely flat course, which is always a win in our book!