We selected the Rock 'n' Roll Virginia Beach Half Marathon for our first race with our Rock 'n' Roll 3-pack Tour Pass. These races have a big reputation for high energy spectators, music on and off the course, and fun medals. We signed up for these races with some pretty high expectations. In the end, we had a blast!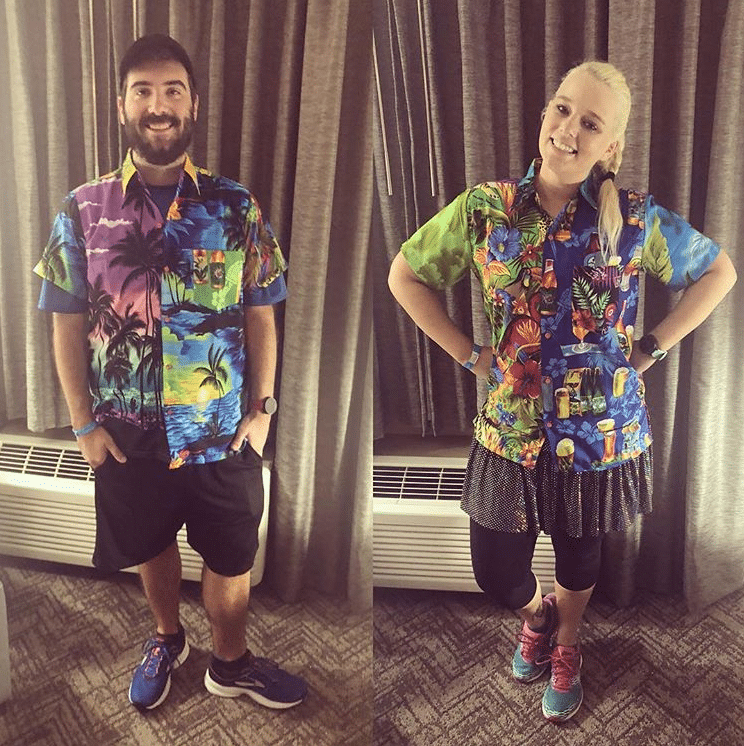 Rock 'n' Roll Virginia Beach Half Marathon Course
Lucky for us, this course was fun and flat. There were only two small bridges that are manageable, even for flat road runners like us! The course is unique in that it starts near the tourist beach area and actually finishes on the boardwalk with stunning ocean views. It begins with a quick there and back, but utlizes two streets to the scenery changes. Then the course becomes a balloon shape, with some overlap.
The absolute highlight to this course is that it is almost entirely in the shade. Many times, a 7AM start means runners in the last corrals will suffer with the sun in their eyes and beating on their backs. Even though it was an absolute scorcher, we never complained about the sun!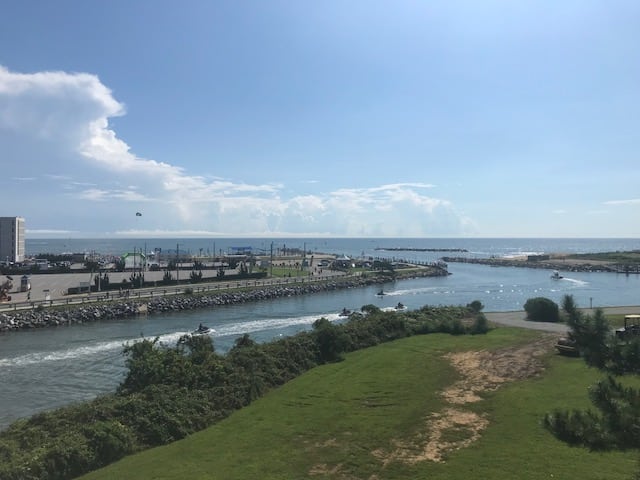 Rock 'n' Roll Virginia Beach Half Marathon Music
With more bands on the course than water stops, we had high hopes for a musical experience. The bands they selected were all different and we enjoyed listening to each one. It was nice to mark off the course as distances between bands, instead on focusing on each mile.
In addition to the bands, there were also local cheerleading groups and neighborhoods competing for cash prizes to show the best spirit. This is an extremely smart move to gain spectator participation at ultimately a low cost. Also, we were left wondering if training had been provided because everyone we encountered was so kind and motivational!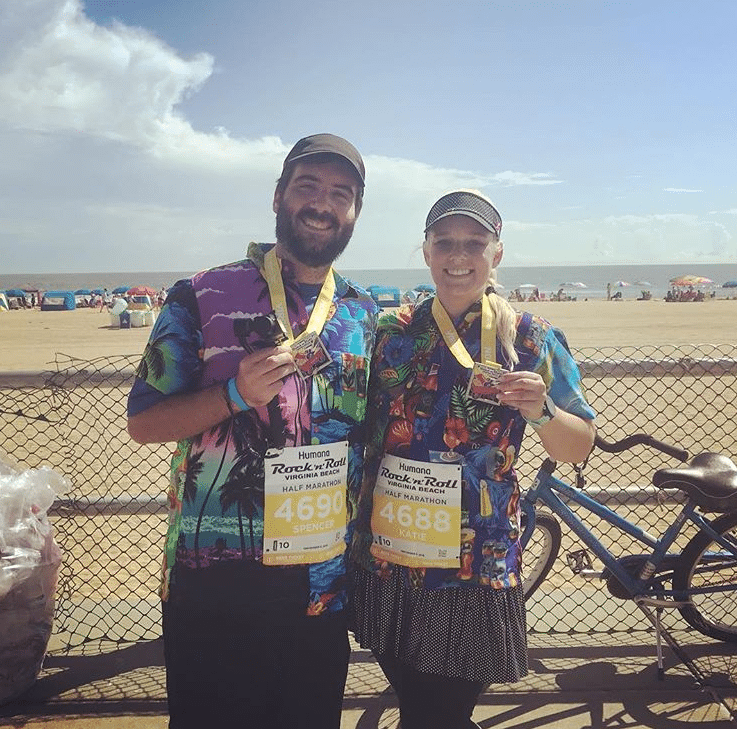 Rock 'n' Roll Medals
This race season, Rock 'n' Roll is under new ownership and focusing on unique medals that embrace the highlights of each city.  For those who run for the bling, there was a chance to bring home four medals this weekend!  Saturday boasted a 5K race and a Mile on the Sand, each with unique medals.  Sunday, we participated in the Half Marathon and received a cute beach wagon themed medal.  Participants who ran Saturday and Sunday took home a bonus challenge medal as well!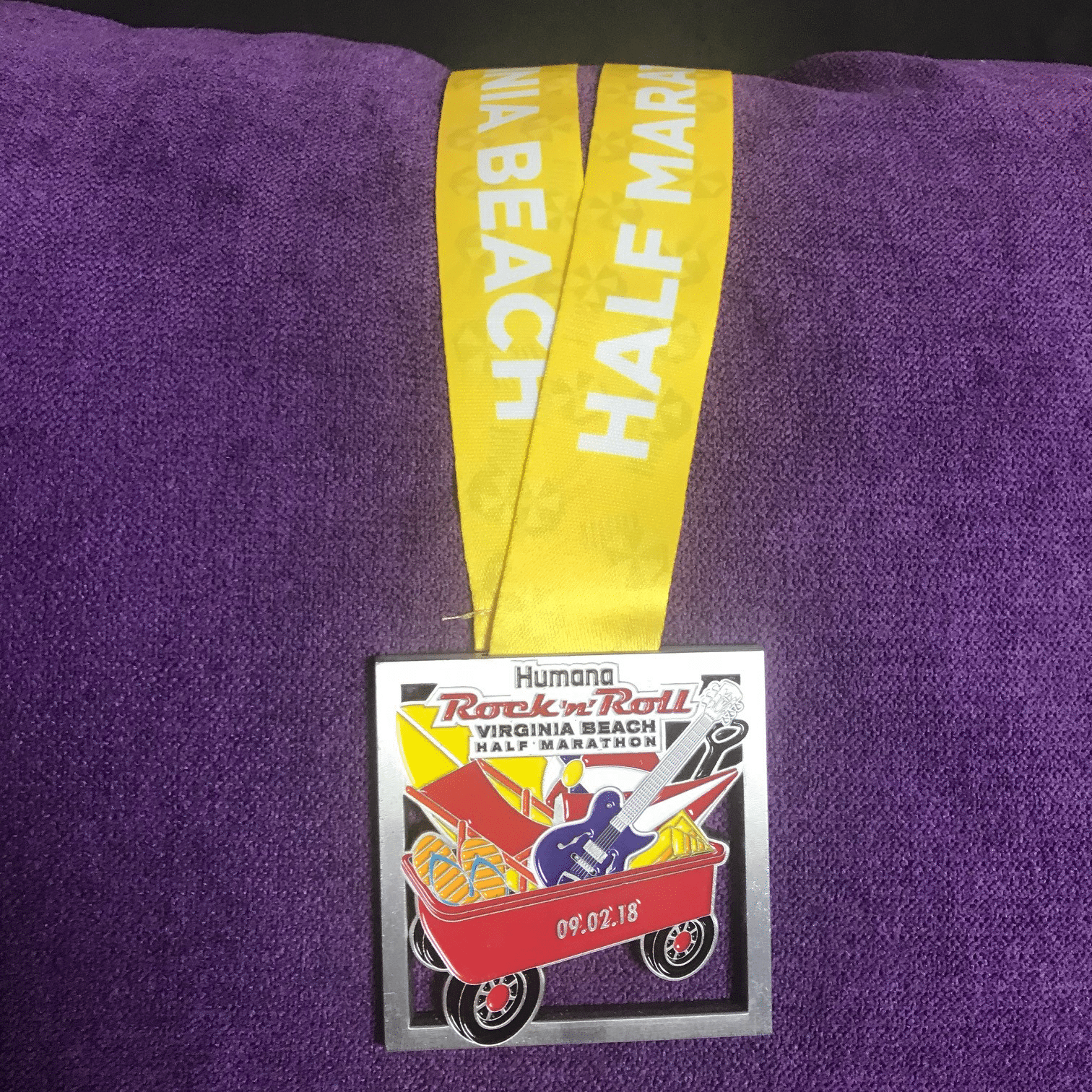 Overall, this race met our high expectations.  The course was entertaining and the large crowds were evenly distributed. Our only complaints were warm water on the course and a lack of bathroom stops out on the course.  We would suggest this race as your Virginia Half Marathon or a nice option for a family fun weekend with great bling!