FIBO USA invited us to the 2018 Convention in Orlando to cover the newest trends in the Fitness Industry! We were thrilled with this opportunity. Vendors were present to showcase new fitness classes, equipment, and performance products. Here are a few of our favorites!
HYROX
HYROX is an indoor fitness competition coming to the United States in 2019! This event will feature 8 1KM runs with 8 different power workouts in between. You will compete with other fitness enthusiasts in Boston, Chicago, Los Angeles, Miami, and New York. Their main goal is pushing athletes to beat their own goals and they promote an all inclusive environment. We are thrilled at the idea of not only a new opportunity, but a brand that understands we are all athletes. Keep an eye out for more information for training programs and the actual event. We are strongly considering Miami 2019 with HYROX!
STRYVE
Another European country breaking into the US, Stryve has a great product designed specifically for runners. They offer a "Keychain for Runners" that safely secures up to 8 keys on your waistband. No more fumbling with tiny zipper pockets or trying to tie your key through your shoelaces! They've tested this product with marathoners, hikers, and every day runners to ensure it won't fall off or get the in the way!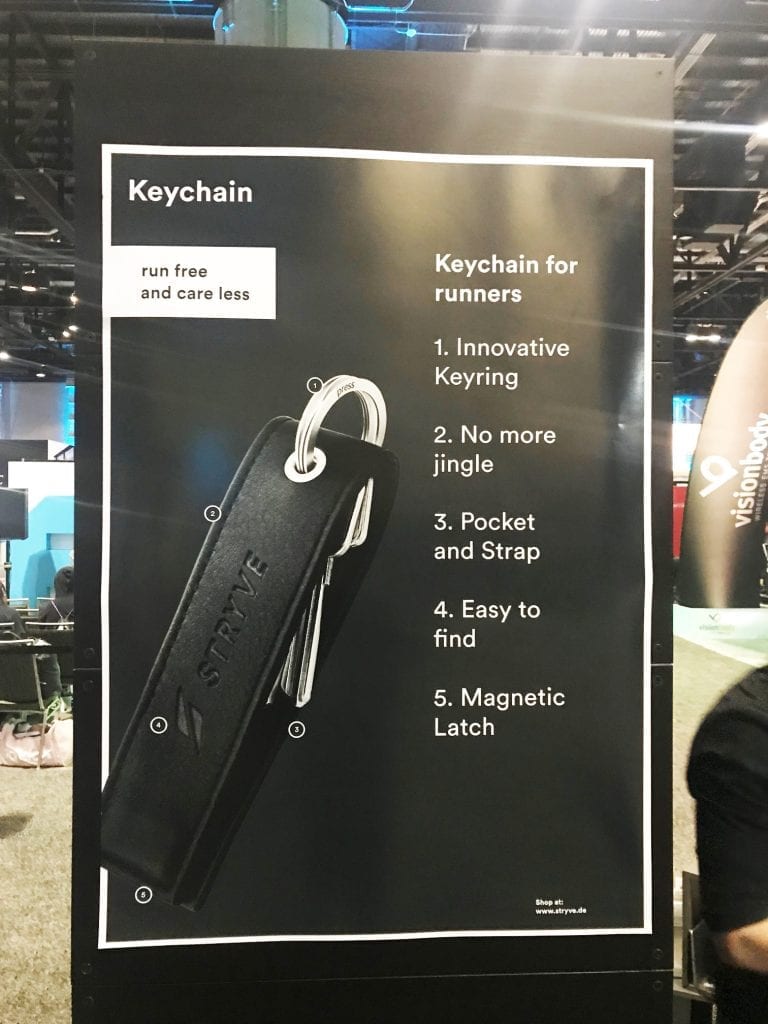 NORMATEC
Most runners know about those neat leg sleeves that help promote fast recovery and decrease soreness. NORMATEC makes a recovery sleeve for Legs, Arms, and even Hips. They sell not only a doctor's level product, but an at-home model as well. The product uses pulsing and holding patterns to promote blood flow and speed up recovery. The best part – these units are super quiet and even hold a 2.5 hour charge for portable use!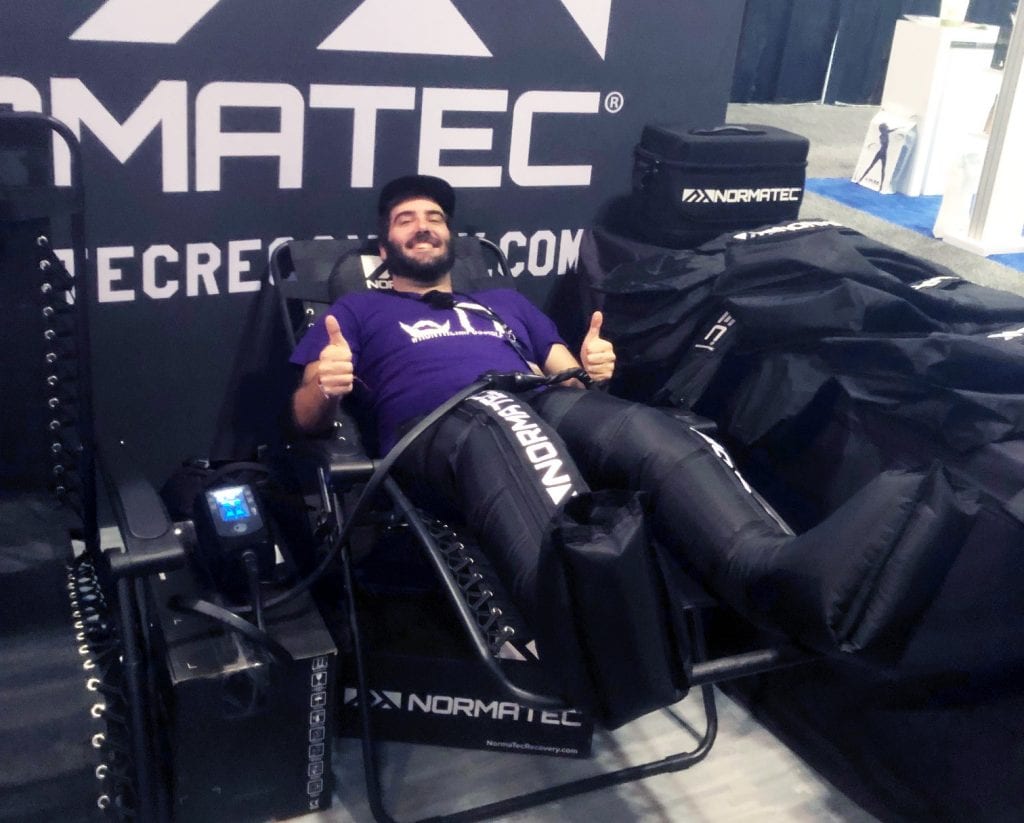 InBody
InBody created a simple device that looks like a scale to read your body's internal makeup. The device takes only 60 seconds to complete a scan and provides you with a wealth of knowledge. Expect this product to be popping up in more gyms soon as this easy to use product helps more athletes understand their progress! You can see body fat percentage, skeletal muscle mass, and even your basal metabolic rate. All of this info can help you fine tune your workouts and nutritional needs!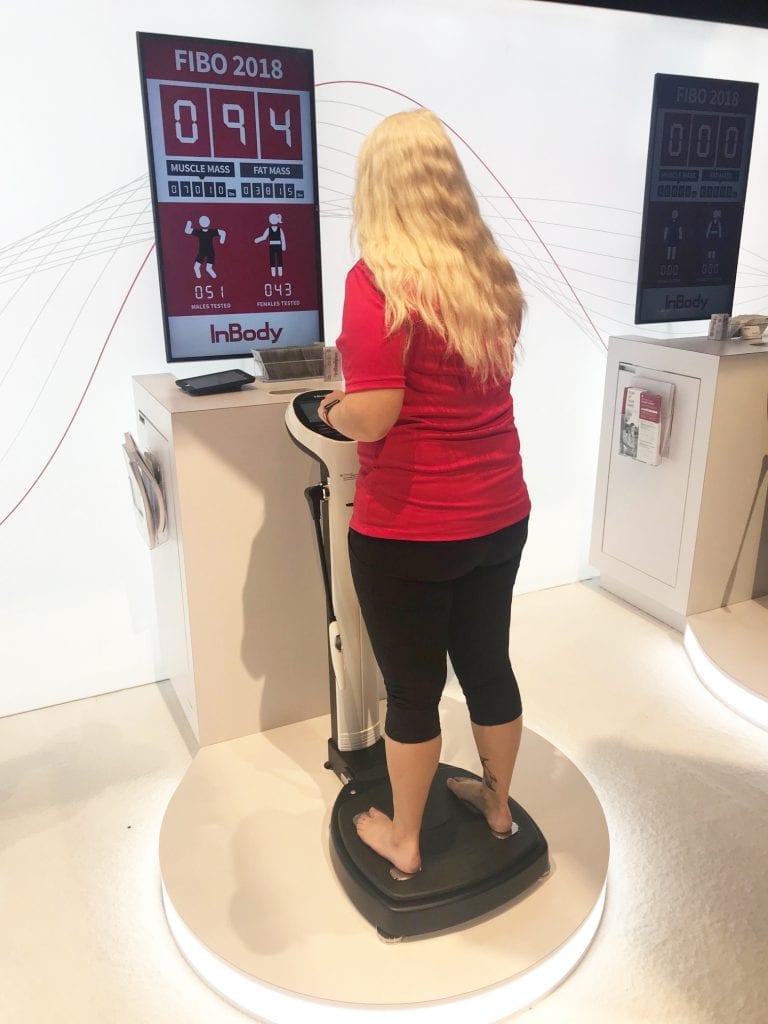 Bang
Bang is a newer energy drink that really targets athletes and fitness minded people. With a wide variety of flavors, they have really progressed to provide a great energy drink with no artificial aftertaste. They are constantly introducing new flavors including caffeine free, non-carbonated, and even coffee based options!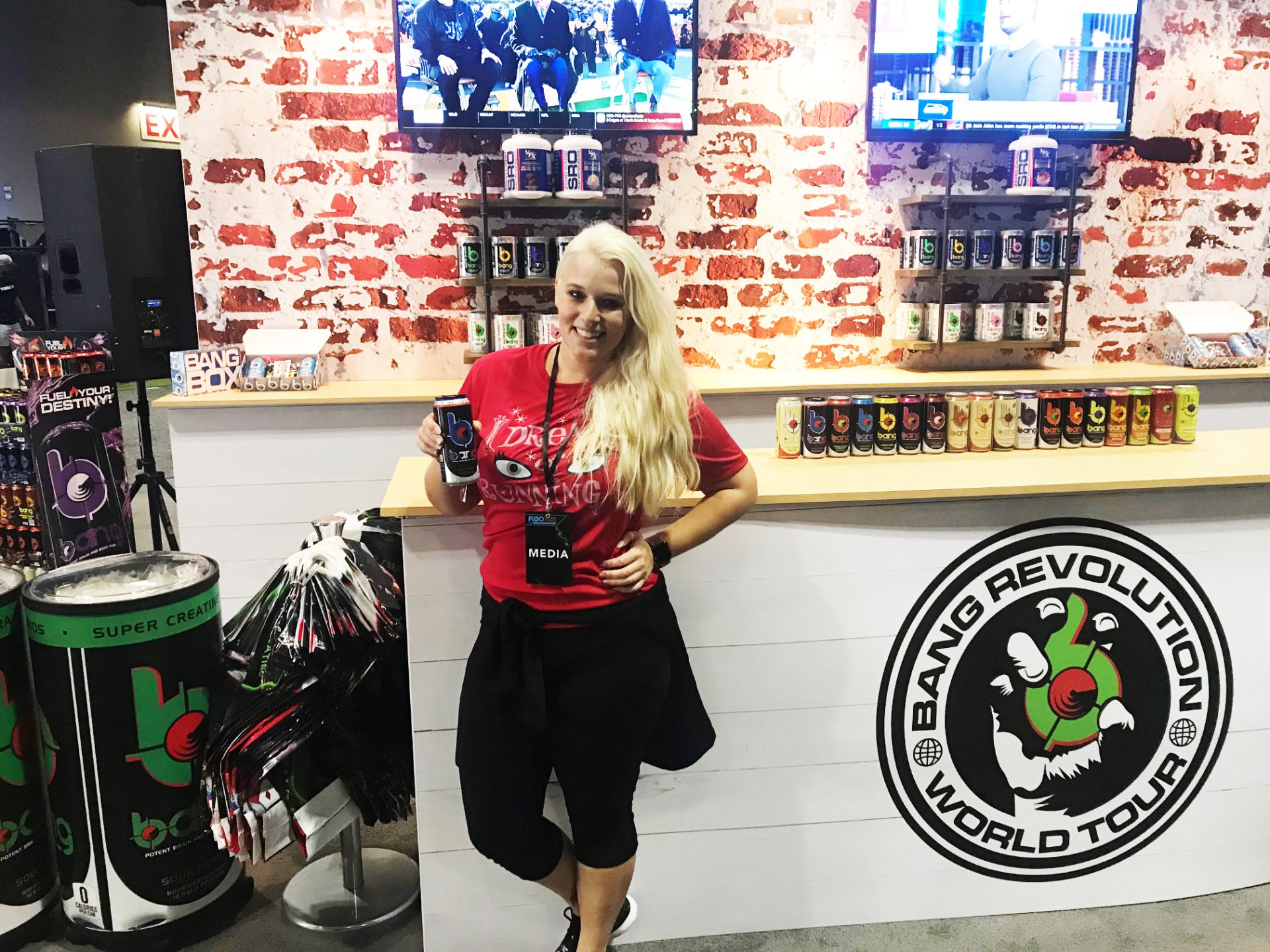 Technogym
Technogym showcased a new heart rate based training offering with loads of new equipment. Many of the equipment pieces have a place for a cell phone so you can see your results in real time, and keep it handy for review after class. New to us were curved treadmills that you power yourself. In this class, you can even use them backwards! Technogym is trying to offer new ways to trick your body into burning calories and building muscle.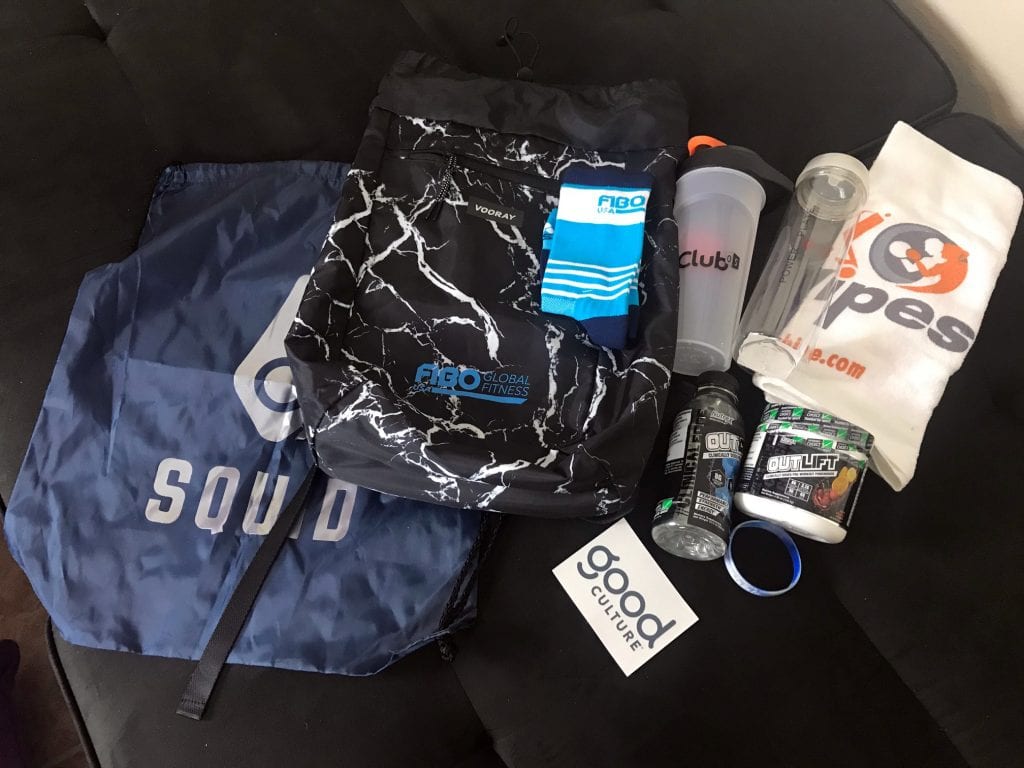 Overall, we had a blast trying new products and getting to know many like-minded fitness professionals. Keep an eye on our social media to see how we work with these partners in the future. Will we see you at FIBO 2019 in Miami?