2022 UPDATE: All volunteer opportunities/sign-ups are being reworked and will be handled through Track Shack, which is likely to be entirely different than what is described below. When we have more info about what this entails we will try to update the blog.
We recently had the opportunity to volunteer at the RunDisney WDW Marathon Weekend! It is a wonderful experience that we think everyone should try! Our fellow volunteers were pleasant and the thanks from the runners was magical. Here is how to volunteer at RunDisney!
How to Sign Up for a Volunteer Shift at Run Disney
It is no secret that volunteering shifts go as quickly, if not faster, than some of the actual race bibs. Like registering for a race, you have to sign up at the time it opens to guarantee your choice of shift. We knew we wanted to volunteer for the Half Marathon so we were on the computer ready to sign up!
We typically use two browser windows for registrations so that we can make sure we are signing up for the same thing. You can see how many shifts are remaining from the initial volunteer page, so you will know if your entire party can volunteer together. It is a good idea to think about what times you are available prior to registering.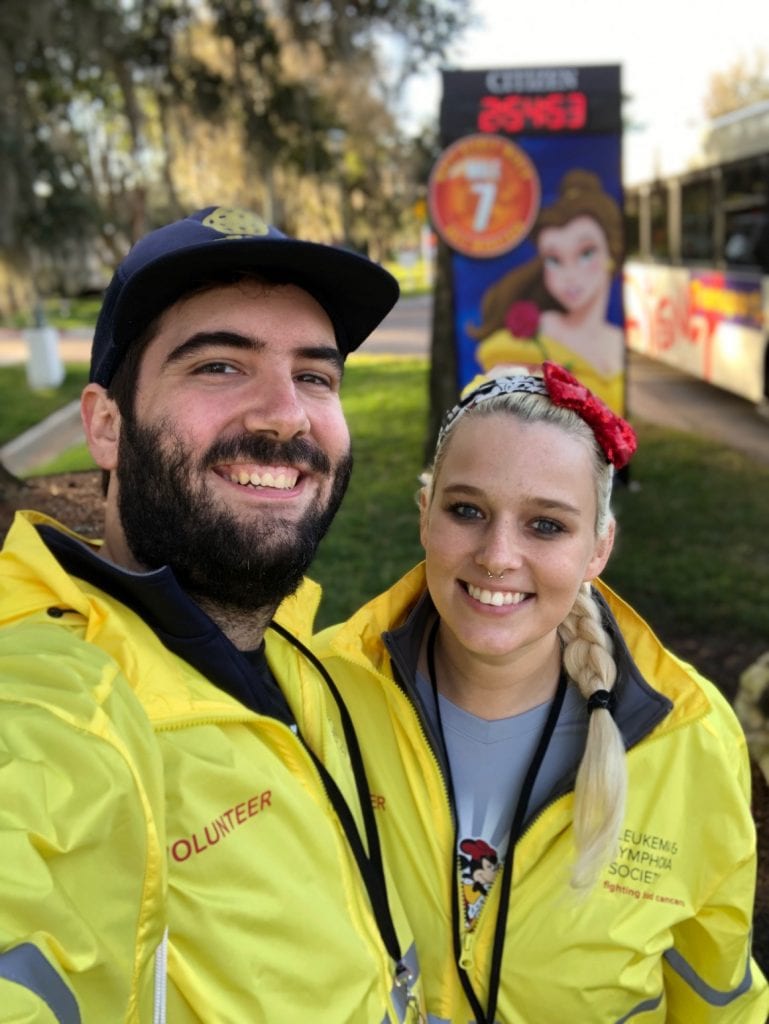 Before your Race Shift
Prior to the actual day of your shift you will receive email correspondence and a physical letter in the mail to confirm your shift. It is important to hold onto both of these! They will provide the information needed to pick up your credentials. There are a wide variety of days and times to pick up your volunteer credentials. You will need to pick them up prior to your volunteer shift so that you have everything you need when you arrive!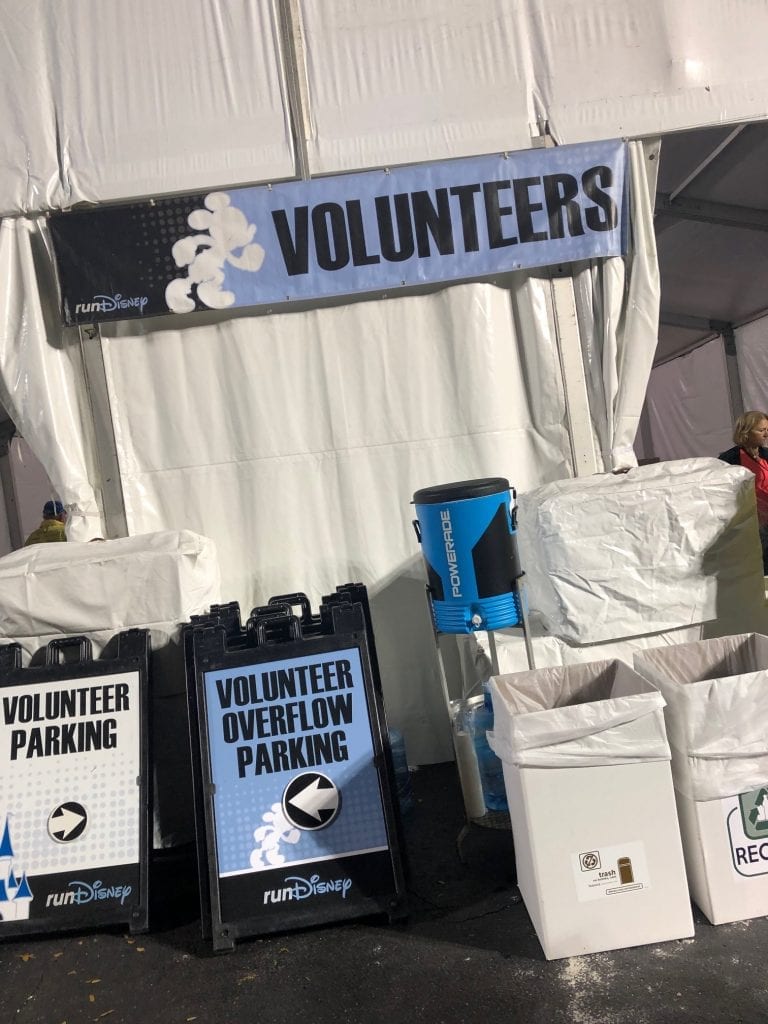 What to Wear and Bring to your RunDisney Volunteer Shift
The information in your letter and credentials will have the most updated information about your dress code. We recommend comfortable jeans that have no holes. Dancing and cheering is encouraged, so make sure you can move around! If the weather is going to be chilly, dress appropriately in layers – many shifts start when it is still dark outside.
You will be provided with either a jacket or a t-shirt depending on your shift type and which race you volunteer for. Make sure you wear what will keep you comfortable as the jacket and tshirts do not provide much warmth!
Anything else you need to bring should be limited as it needs to be in a clear bag. One will be provided for you (similar to the gear check bags) or you can bring your own clear backpack you might have for sporting events. You will receive a snack box and water too, so leave room in your bag!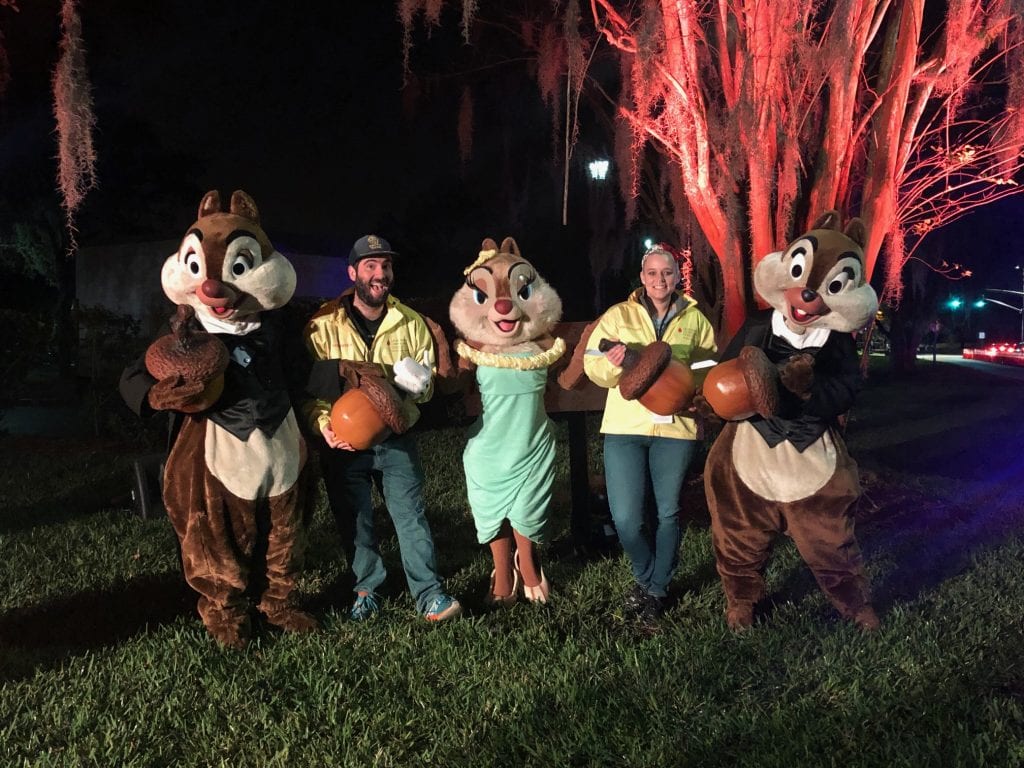 Overall RunDisney Volunteer Experience
It was magical! We woke up early and lost our voices, but we wouldn't trade it for the world! Our assignment was "Screaming Fans" at Mile 7 of the Half Marathon. Screaming and cheering to provide motivation to all these wonderful runners was a dream come true. As runners, we know just how important each and every volunteer is.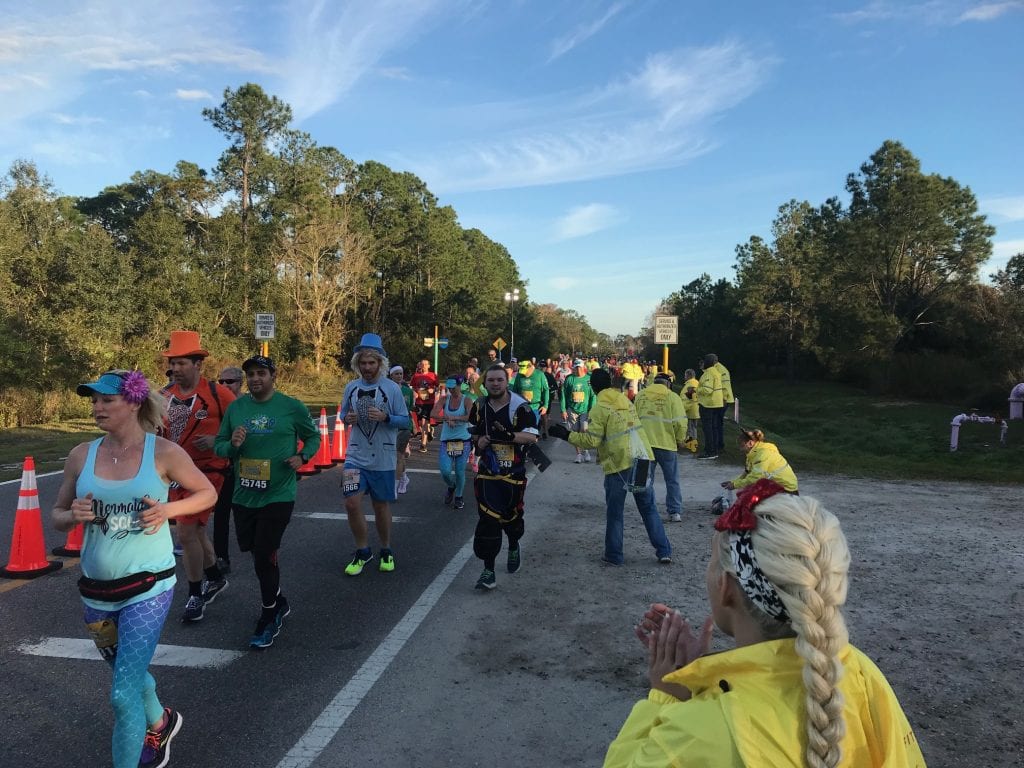 Let us know if the comments if you signed up for a future RunDisney Volunteer Shift!