The Little Rock Half Marathon has been on our radar for a long time. It is arguably the most popular race in Arkansas. The big draw for us is the amazing themes for each year. We were fortunate enough to run for the outer space theme! The Little Rock: A Race Odyssey provided the perfect backdrop for fun accessories and great costumes. Please note that the cold and rainy weather we experienced is not typical!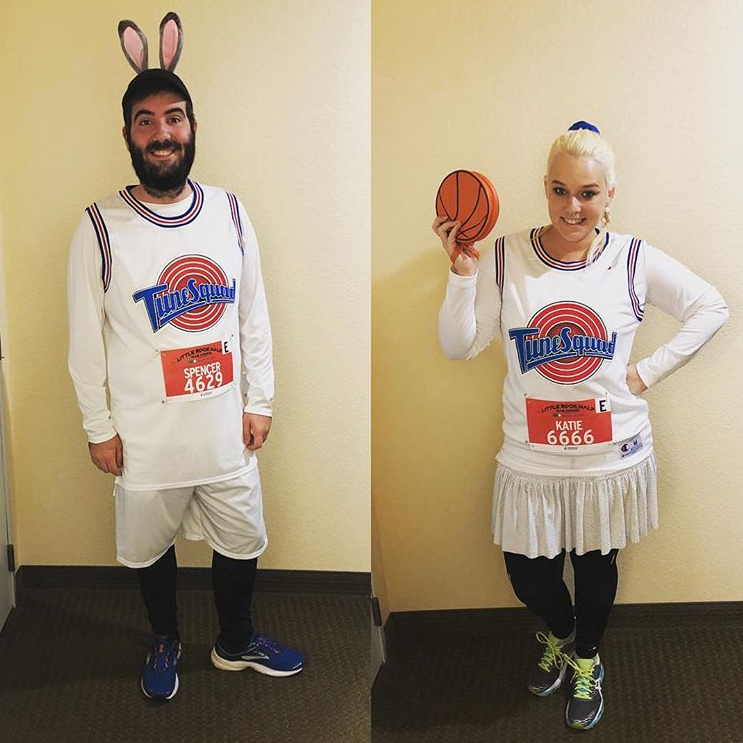 Little Rock Half Marathon Course
For those of you that like to break the course up into chunks, this was a good one. The first 4 miles were an infinity loop (or figure 8) with two crosses over the only bridge on the Half Marathon Course. From there, you went into a small there and back from Mile 6-8. After that, it was some neighborhood running with zig zags and straight to the finish.
The Half Marathon course is notably not as hilly as the marathon, but does have some gradual inclines and declines. As flat Florida runners, we didn't notice any hills that were scary or bad! We opted to run with the 5:45 Marathon Pacers, Mindy and Shup, who were local to the area and pointed out cool landmarks along the course. Little Rock has a rich history that we enjoyed learning about!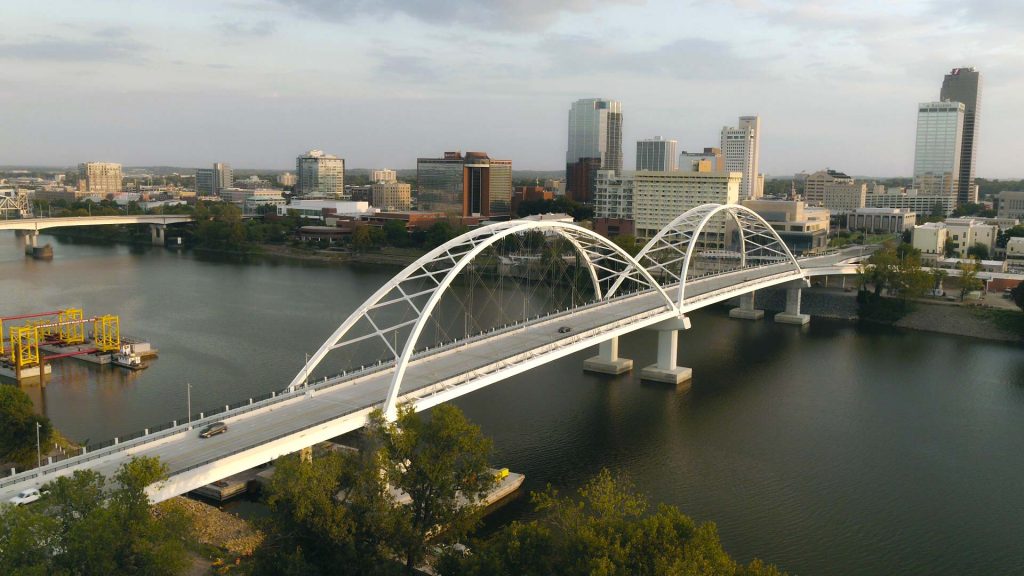 Little Rock Half Marathon Medals
The Little Rock Marathon has some crazy large medals. They really pride themselves in cute themed and over the top medals! It is wonderful to get a medal you are proud and excited to hang up after the race. The Half Marathon medal is a bit smaller than the dinner plate sized Marathon medal, but ours was sparkly and even had a little spinning alien. It is one of our all-time favorite medals. Lucky for Katie, it will be spending some time on her special PR rack!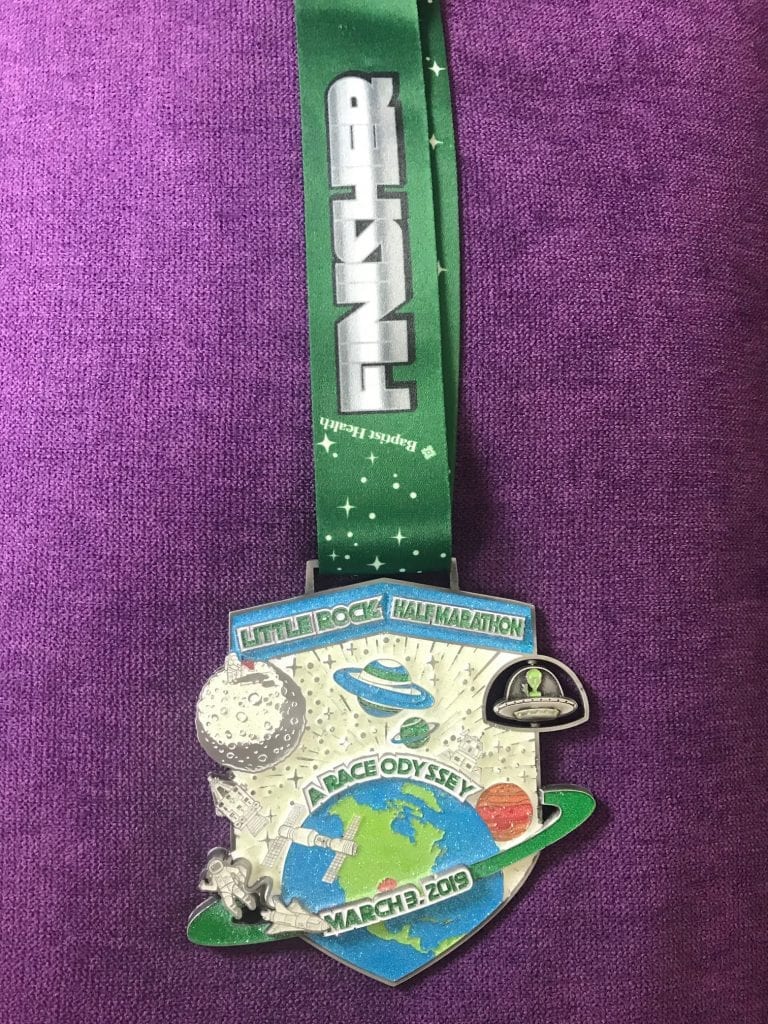 Little Rock Marathon VIP Perks
If you are on the fence at all about buying the extra VIP experience, just do it. WOW was this an amazing experience that really made our trip special. The morning before the race we had food, coffee, comfortable seats, and private bathrooms. This was a great place for us to unwind and add some extra layers before heading to the chilly corrals. Post race, our coats were easy to grab at the private Gear Check and we feasted on beer, nachos, pizza, and the most amazing strawberry cake we have ever had. This is a MUST PURCHASE!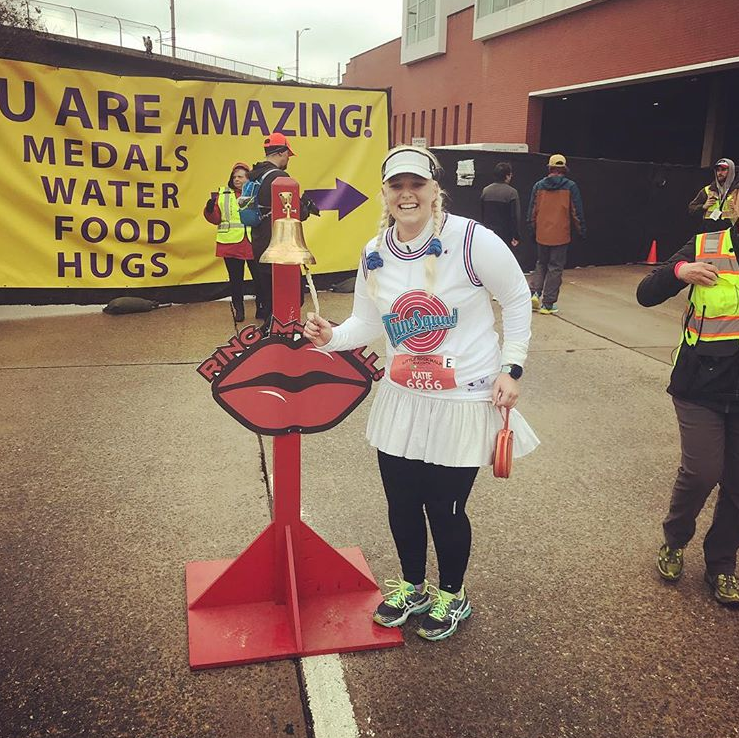 Overall, we 100% recommend this race and you must select it for your Arkansas Half Marathon!!!! Since the theme changes annually, don't be surprised if you see us in Little Rock again showing off our latest costume creation. We really though this year's race was out of this world!