Delaware is a small state that shouldn't intimidate the 50 State Challenge runners! We were so excited to find this race in Wilimington, DE – only 30 minutes from Philadelphia International Airport! It is also good to note that the beer and cider scene is alive and well in Delaware. This is a nice long weekend opportunity!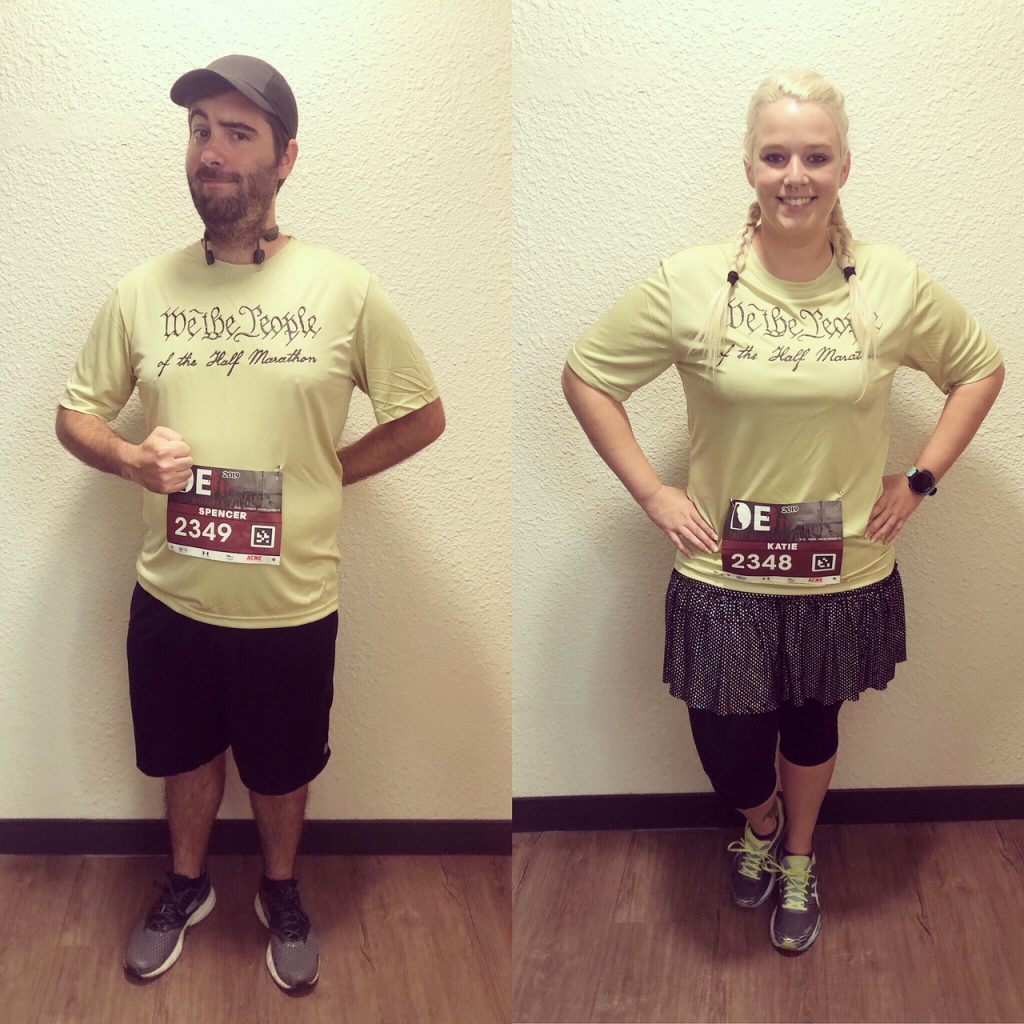 Delaware Running Festival Half Marathon Course
We will cut Delaware some slack for being mostly a there and back since the state is simply so small to begin with. Marathon runners stayed with the Half Marathon for the first 13 miles and then split off to their own course. We did hear previously that the Marathon was a two-loop course, but since this race recently changed ownership – some changes were made. The course was largely flat with only a few rolling hills. This isn't "Florida-Flat" but is doable for runners of all abilities.
We were kinda bummed that there weren't any spectators or entertainment on the course. Especially with the there and back portion, we only had each other for entertainment. The absolute highlight of the course was the Munchkin Mile between Mile 7 and 8. We love Dunkin' munchkins and totally ate more than we should admit! It is a fun unique sponsorship opportunity too – other races should totally consider this idea!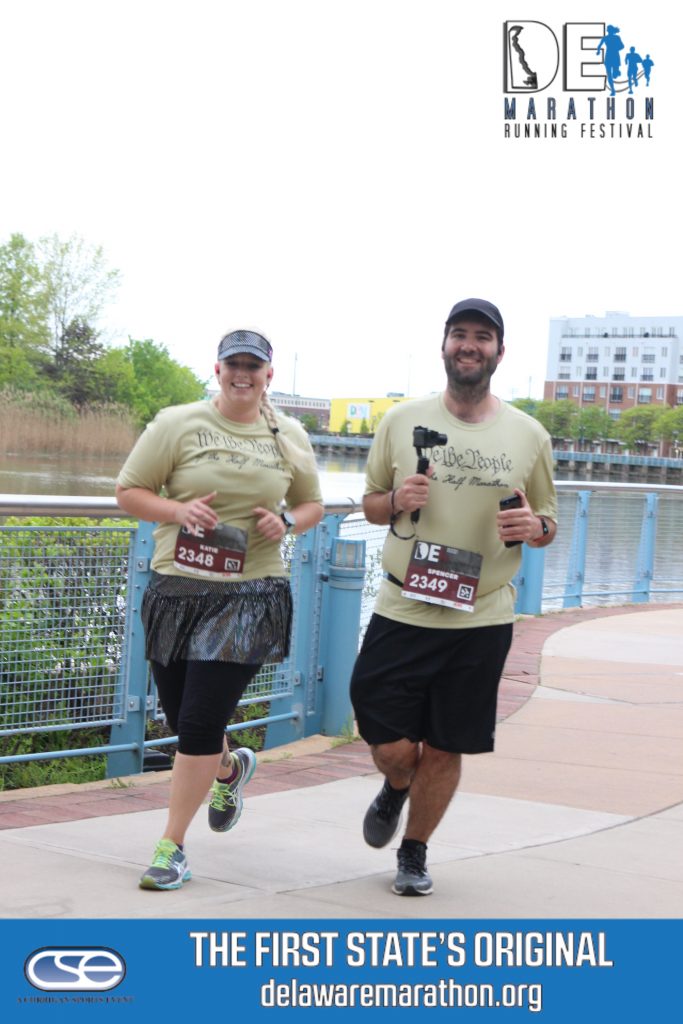 Delaware Running Festival Half Marathon Improvements
Expo and packet pickup
There are a few minor changes that this race needs to make to be truly successful. First, this is a race that requires day before packet pickup, we are seeing many races make this the new normal – so no qualms with that. The issue was the expo was lame. There was one vendor and three empty tables. Find some vendors to fill this space! Make me feel like it was worth while to visit early to get my packet!
water stops and directional signs
During the race, there are two changes to be addressed. The first was the spacing between water stops. There seemed to be large gaps in the first half of the course and then the last 5 or 6 miles was loaded with water. This is an easy switch since the volunteers and water already exist – just space out the stops! Next, there need to be more directional signs added to the race course. If we had not been with the general pack for the first few miles, we would've never figured out we needed to hop up on a sidewalk to run through a shopping plaza and then leave that for an alley way. This is an easy fix – just add signs or volunteers!
pacers and time requirement
There are two more important items for this race to figure out. First, they need pacers. This is a large race with both a full and half marathon. Pacers are the standard now for big races – runners expect this! Even though some races may say well the pacers run alone and never have a group, that is still okay because many other runners are using them as a gauge to see how far along they are. Especially with a course like this, a large there an back portion, the pacers are a great guide! Speaking of timing, what is the time limit for this course? The race used to be a two loop course and the half marathoners had 6 hours while runners completed the full. Now that the second loop has changed, do runners still have 6 hours? If so, why were they moved up to the sidewalk after 3.25 hours? Sure, the weather was getting gloomy, but if you can't provide full course support the whole time then you need to cancel the race. This means the runners are in a potentially unsafe environment.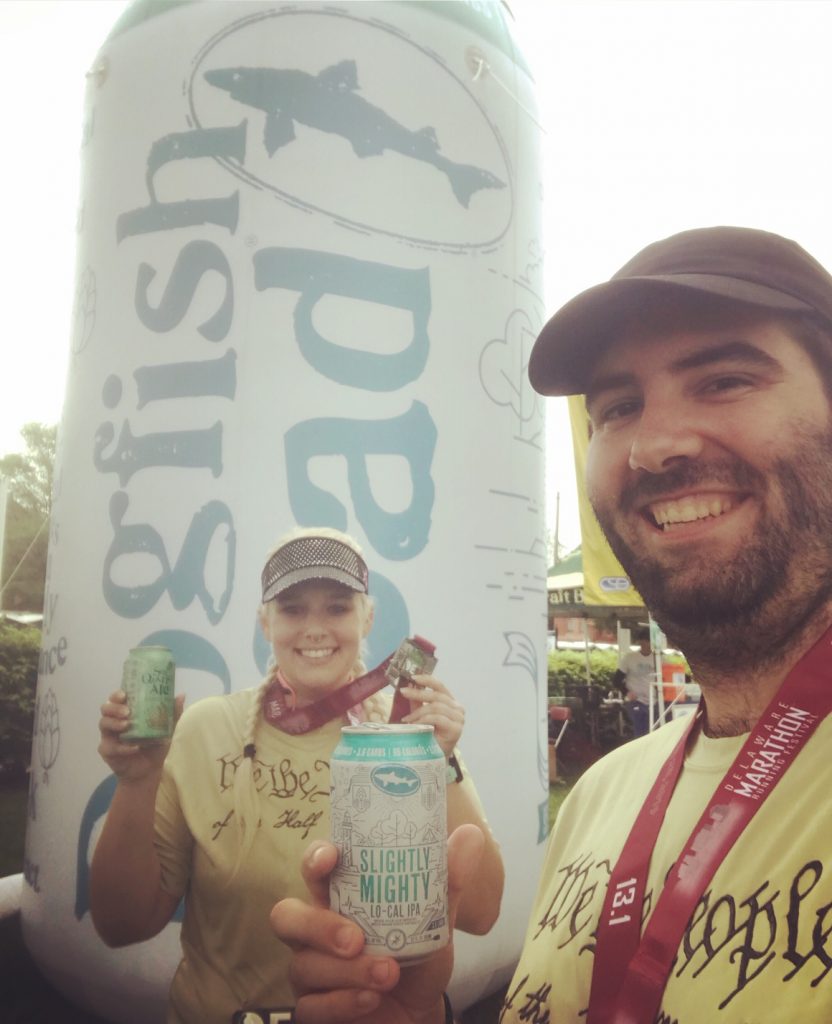 Overall, this race was still a fun experience and we enjoyed our weekend in Wilmington, Delaware. We won't give this race our "must-do" label for Delaware – but we will leave it as an approved option! If the time requirement changes in the future for less than 3.5 hours, we will have to recommend a different Delaware options. Many runners come to this race for the long time requirements and safe course – hopefully this new race ownership can keep those options!