We completed three races in Idaho, Wyoming, and Utah as part of the Bear Lake Trifecta! This is three half marathons in three days! There is also a full marathon option as well. We stayed in Garden, City Utah. For this race, we traveled about 30 minutes to Paris, Idaho! The weather was warm and sunny!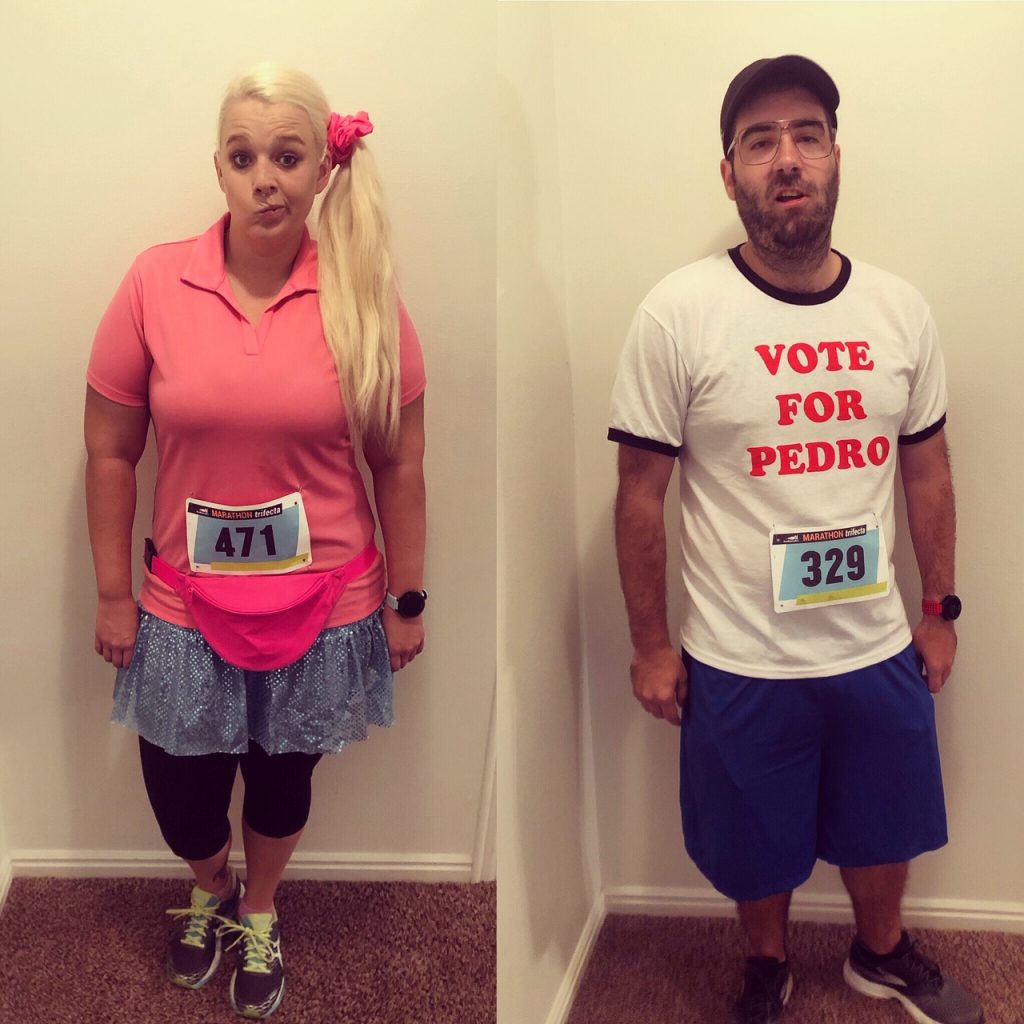 Run Bear Lake – Idaho Course
Lucky for us, this first course was pancake flat! All the courses are a there and back. This means you park your car, run 6.55 miles out and 6.55 miles back! We ran through farmlands and had the opportunity to see horses and even a dog! It was calm and we were surrounded by beautiful mountains wherever we looked.
Even though it was flat, the course was challenging with constant terrain changes. We ran on dirt the entire course, but some areas had massive rocks! This was a race where you constantly look down to ensure you have the best footing. We did see another runner fall and cut her leg up pretty badly. She was able to finish the course successfully! Overall, this was our easiest race of the trifecta!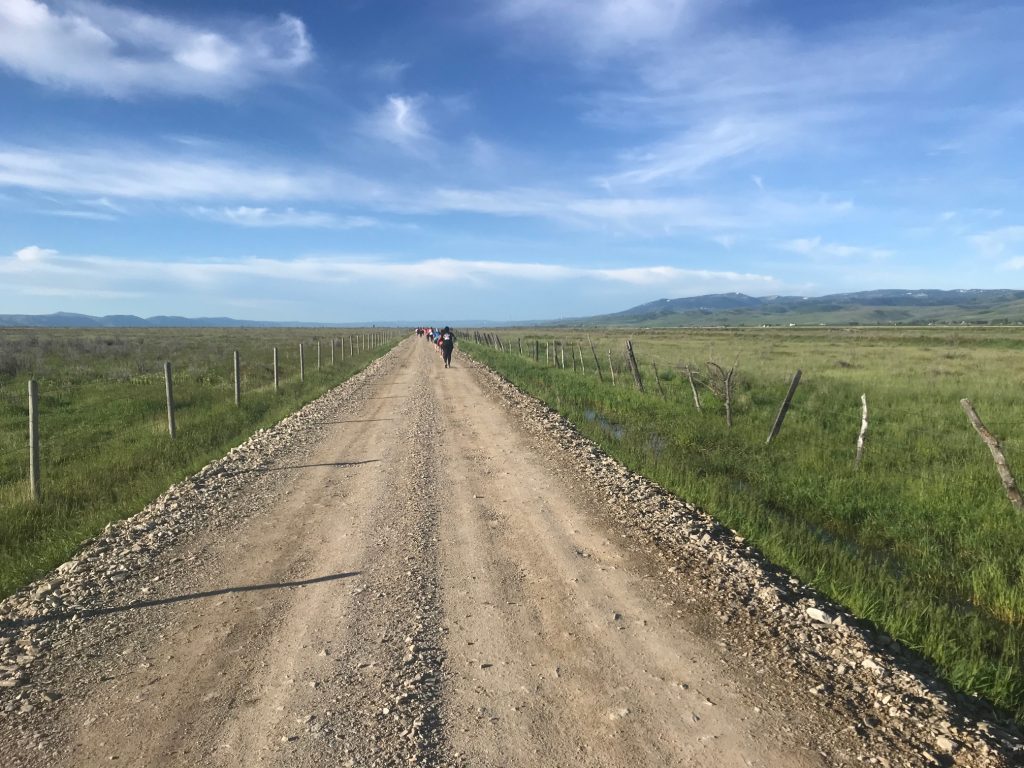 Things to Know about Run Bear Lake – Idaho
We had no trouble staying in Garden City, UT and making it over for the race. The Marathon runners started at 6AM and Half Marathoners were given the option for an early start. We were unaware of this and started with the rest of the crew at 7AM. We might've considered the early start for this race due to the weather. There is no shade on this course and it was a toasty hot day.
Portapotties and aid stations were every 2 miles, supposedly. Due to some terrain issues, we did have a 3 mile gap in between two stations. Also, there was a mild crisis when the last aid station at the turnaround didn't have a portapotty! Again, we imagine this was due to terrain challenges, but we hope this can be rectified in the future.
Run Bear Lake – Idaho Post Race
We received a great medal at the finish line! The medals were the same for all three days, but with a different ribbon and color for each state. We liked this idea because each one still seemed special! We had pizza, fruit, and water for the end of the race. It was nice to sit in the pavilion area and chat with other runners. Most of the runners are 50-staters or Half Fanatics, so they are like-minded!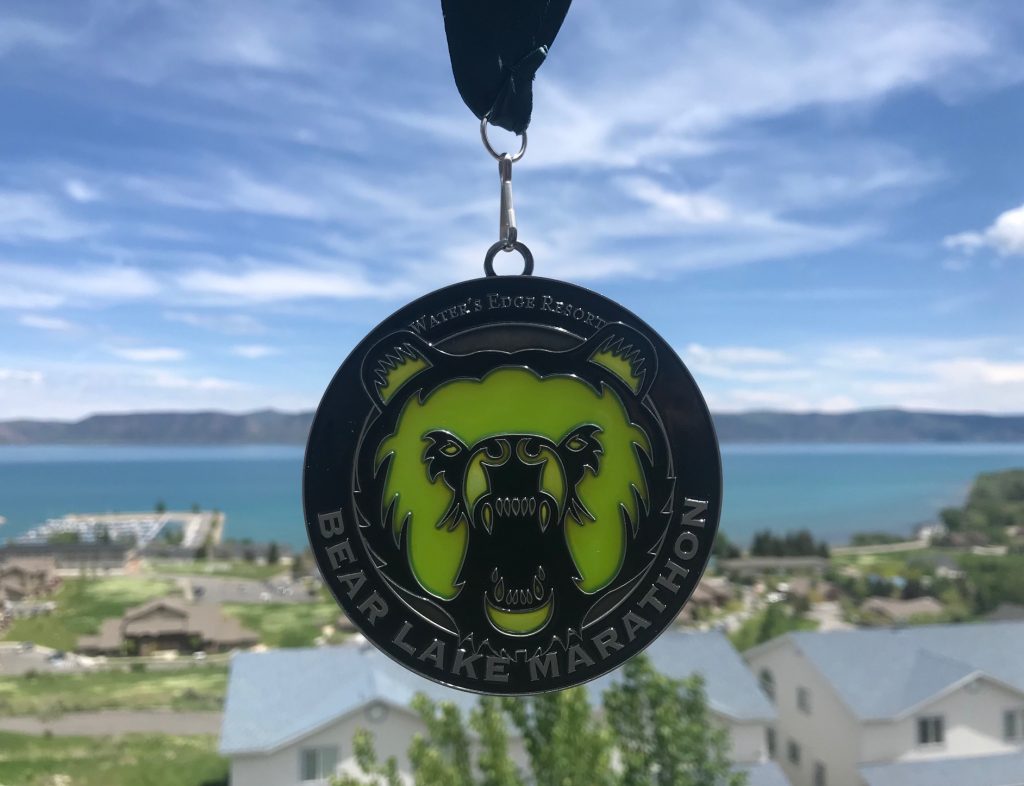 Overall, we think this race series is a great bang for your buck if you are trying to knock out three states with arguably expensive airfare. The race is going through some growing pains with ownership. Many runners were saying that improvements have already been made, so we hope to see this race continue to grow!