We completed three races in Utah, Idaho, and Wyoming as part of the Bear Lake Trifecta! This is three half marathons in three days! There is also a full marathon option as well. We stayed in Garden, City Utah. For this race, we traveled only 5 minutes down the road since the race was in Garden City, Utah! It actually snowed the morning of this race and we felt the cooler temperatures the whole time!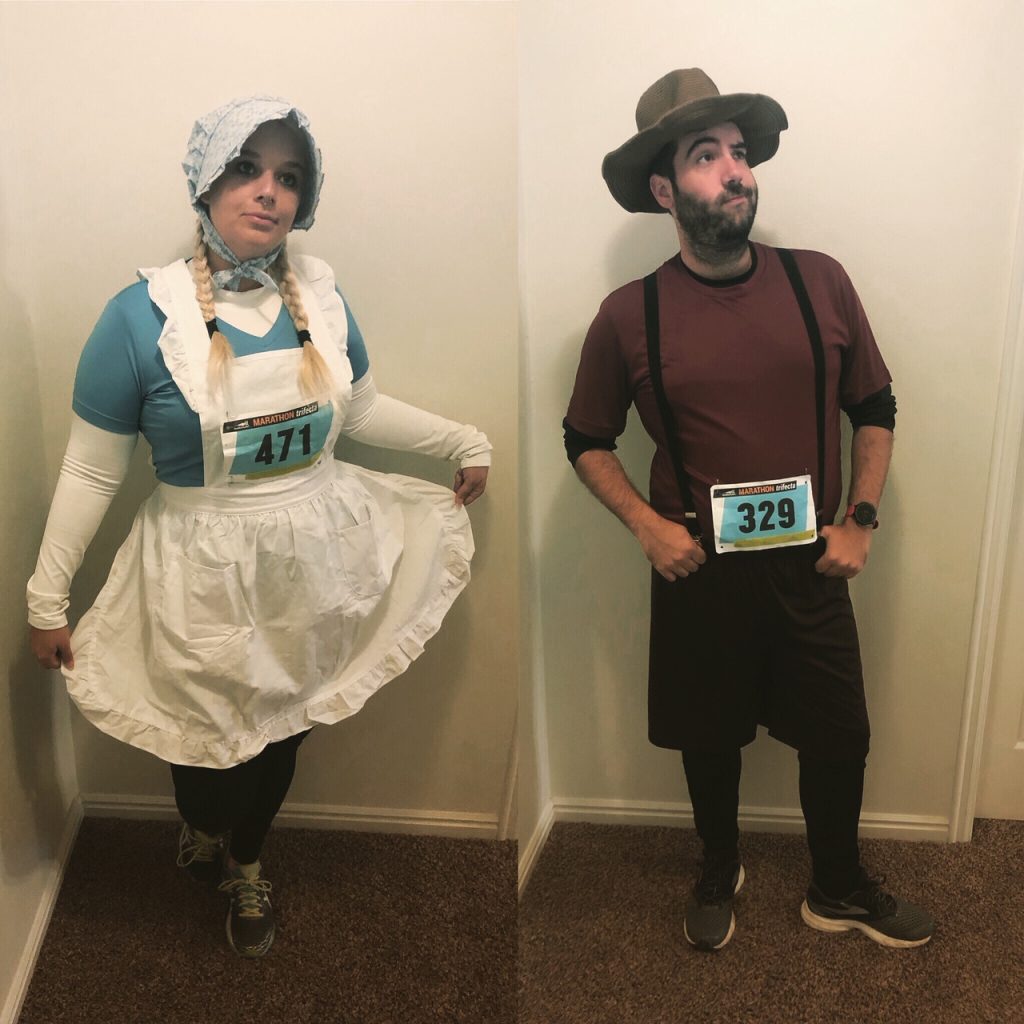 Run Bear Lake – Utah Course
This race was again a there and back that we could easily divide into three chunks. The first, and last, section of the course was on a wonderful bike trail. The trail was flat, closed to traffic, and offered great views of Bear Lake. Bear Lake is called the Caribbean of the Rockies because of its beautiful turquoise blue color!
The middle sections are a little hilly as you make your way towards the dirt portion that finishes the final mile and a half before you turn around. Essentially, this race is 5 miles of running, 3 miles of hiking, and then 5 miles of running. The dirt portion lead up a mountain hill to some beautiful views. The trail was two small paths created by cars and ATVs so we stayed mostly single file to allow for room for runners heading the opposite direction. We did see runners actually running on this terrain – so impressive!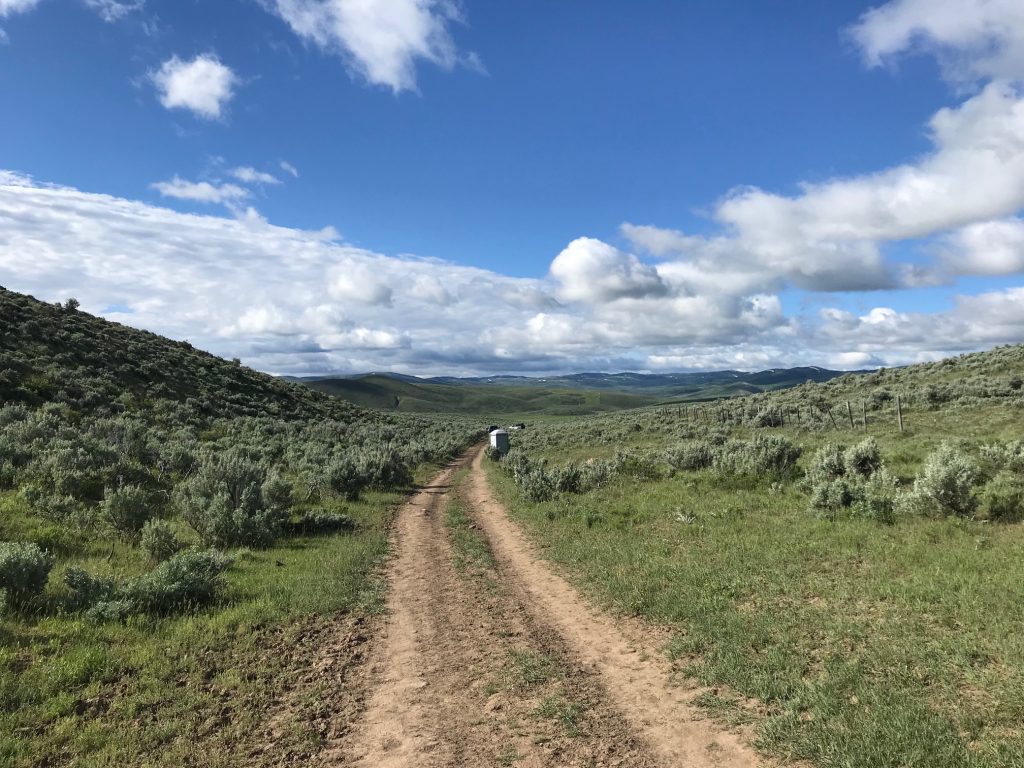 Things to Know about Run Bear Lake – Utah
This race was a great way to complete the Bear Lake Trifecta! It was nice to have the closest race saved for last! It is important to pack for all varieties of weather, we were lucky to have the correct gear and many runners weren't expecting an early snow. We also recommend managing your expectations. This isn't a race for 3 PRs every day. This is an endurance challenge. In addition to running 3 days in a row, you are running on complicated trails!
The Utah race starts and finishes in the town center area of Garden City. There are loads of places here that say they have the best Raspberry Shake! Spencer tried one after the race, and we decided they are overpriced and pretty alright. We had more fun shopping around the town before the freezing rain started in the afternoon!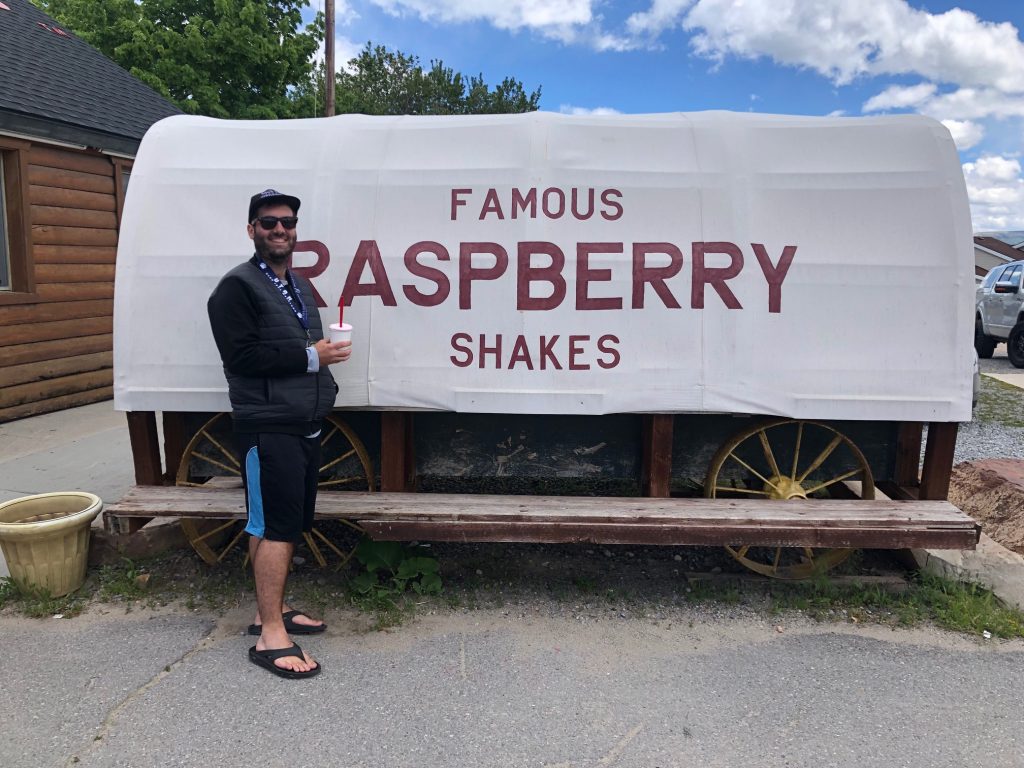 Run Bear Lake – Utah Post Race
There was a bigger after party for this race – since it boasted the most runners as well! This race is on a Saturday, so many runners come in for this race alone. Beer, likely near beer due to Utah law, was available for a fee. We opted to have beer back at our resort with the full alcohol content. We were also awarded a flask for completing all three races and a nice jacket for registering early for the race! We love race perks!
Our race medals for the Bear Lake Utah Marathon and Half Marathon were yellow, but you may have gotten a different color! It seems like they did not plan for the proper amount of medals they'd needed and had three different colors. We saw early finishers getting a pink medal, we received a yellow medal, and those that ONLY ran Utah got orange (which we received in Wyoming). Odd and a little disappointing on the race's end, as we really wanted a pink one!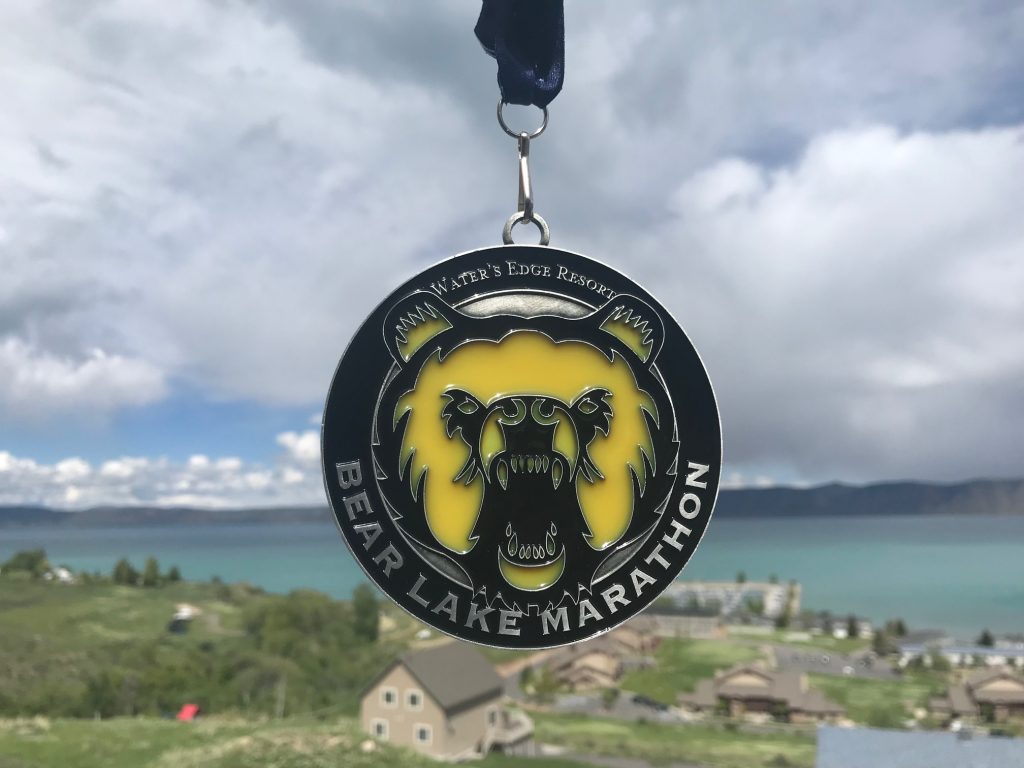 Overall, we trained hard for this endurance challenge and it really paid off. We had a great time with many like-minded runners. Garden City, UT is stunning and we enjoyed waking up every morning with a lake view. We believe this race will continue to work hard and make improvements as it grows. As long as they keep the nice volunteers and attainable time requirements (5 hours for the half and 8 hours for the full) – they will continue to bring many runners trying to complete all 50 states!