We just had to check out this race touted as the World's Most Beautiful Marathon! With this race dotting many runners bucket list's it was quickly added to ours. It is important to note that this race boasts a generous time limit and still runs through some Covered Bridges in Vermont, like other races in the state!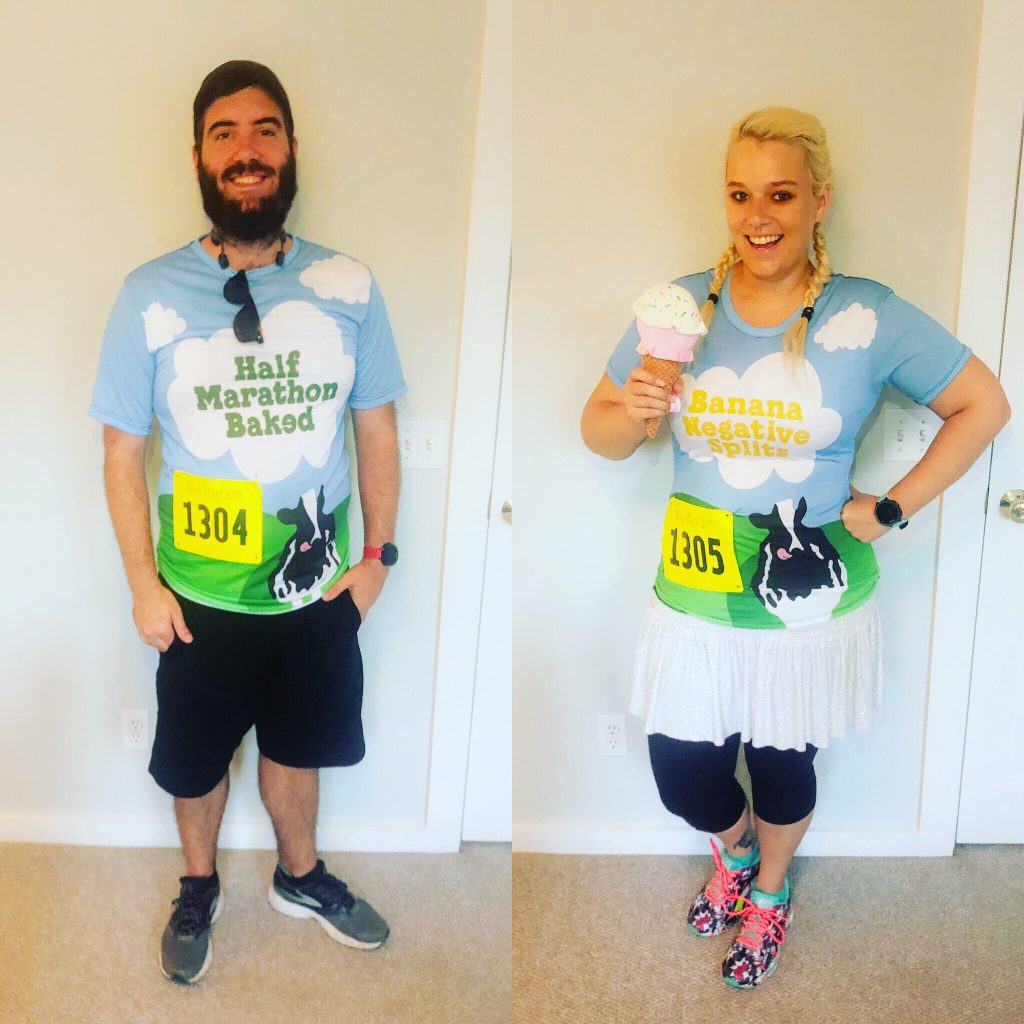 Mad Half Marathon Course
This race was a loop course, roughly a figure-eight shape, with the start and finish line only blocks apart from each other. This made for easy parking and convenient water stops along the course! The race course meandered through idyllic countryside scenes out of a postcard. Neither of us were focused on the miles as they ticked by, we were enjoying the mountains and cows!
We should note this is now our new record for elevation gain at a Half Marathon. We tracked over 1200 feet of Elevation Gain, which is a ton for us Floridians. Having a generous time limit and ample course support was necessary at this race. We threw caution to the wind and ran with the "walk up, run down" method.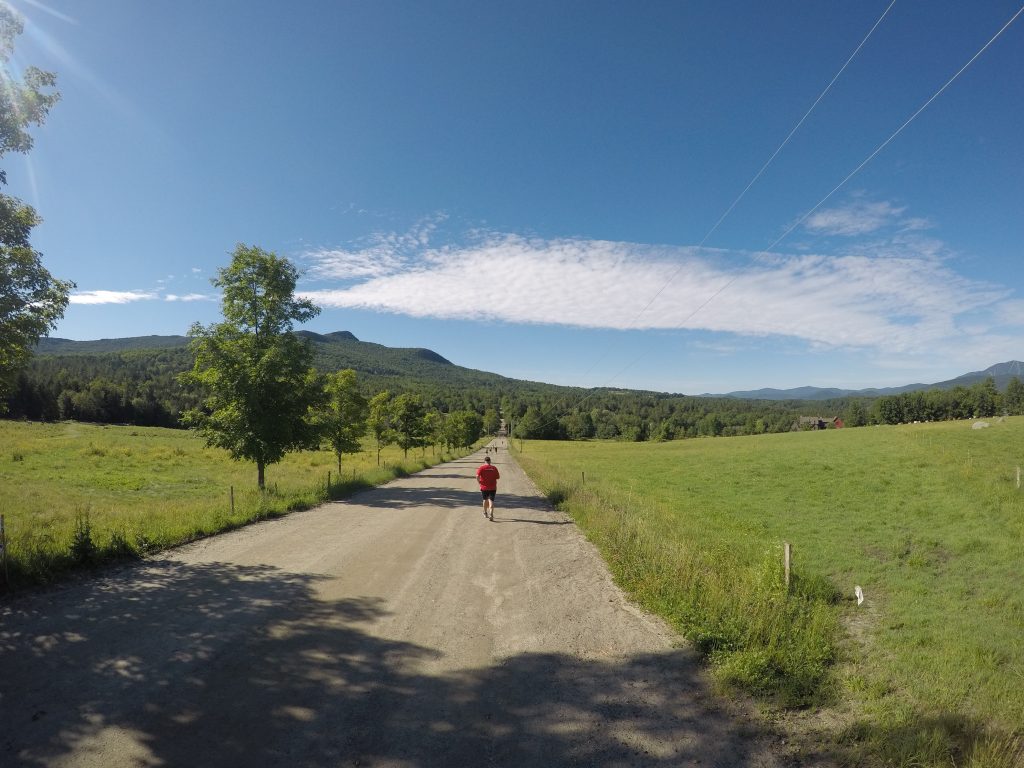 Mad Half Marathon Perks
The volunteers for this race were wonderful and accommodating! When we finished, there was plenty of snacks left at the finish line. We really enjoyed the cold cider and apple cider donuts! Yum! The beer was located across the street, likely due to a weird state law. No complaints from us, Spencer even found a new favorite IPA!
There was a small snafu with medals from the race. When we finished, there was only one Half Marathon medal left (and plenty of runners behind us). Luckily, we were able to swap out with Katie's dad who had finished moments before us. Katie's mom ran the first portion of the Half Relay and had to ask for a medal. The solution is to mark last minute sign up bibs and note that they will only get a correct medal if some are left over. Medals should be awarded based on SIGN UP time and not FINISH time (unless noted).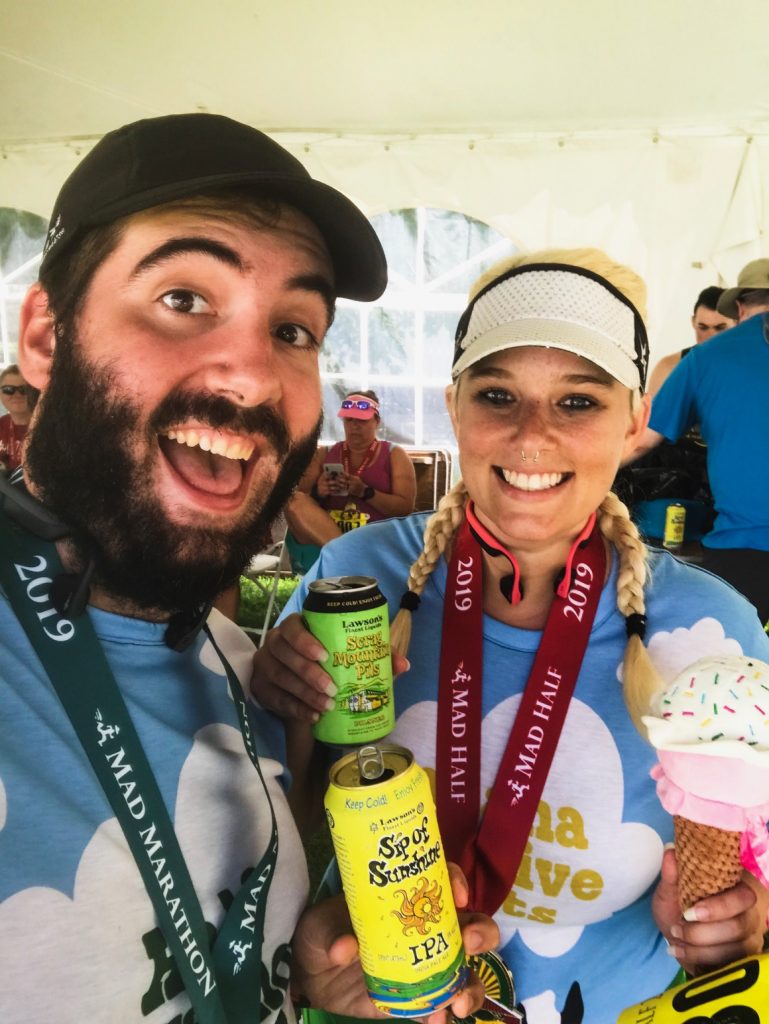 Visiting Burlington, VT
The nearest airport is in Burlington, VT and the race is held in Waitsfield. The drive between cities is easy and we recommend visiting nearby towns like we did! We had a great time visiting Ben & Jerry's in Waterbury and drinking through Stowe. Even though these areas are all ski towns, they have a great bar and food scene. This is a mecca for craft beer lovers!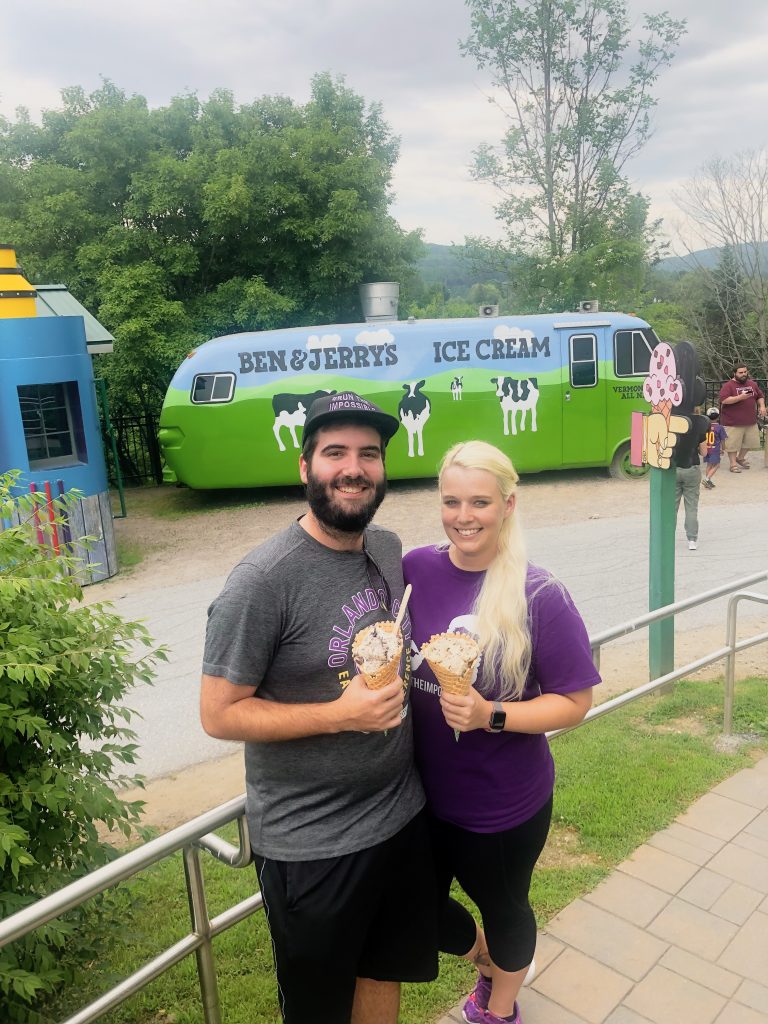 Overall, we had a great time at this race. We might still be exhausted, but we are craving fresh apple cider! The challenging course had great volunteer aid and wonderful views. The area provided a great vacation aspect to our run as well!