Virtual races are rapidly gaining popularity! The Potterhead Running Club combines awesome themed medals with wonderful charity partners! A Quick Pygmy Up 5K is a race designed to be run independently, with a suggested date of August 11th (Ginny Weasley's birthday). The selected charity partner is the Cerebral Palsy Foundation. We decided to run around and into Universal Orlando to earn our medal!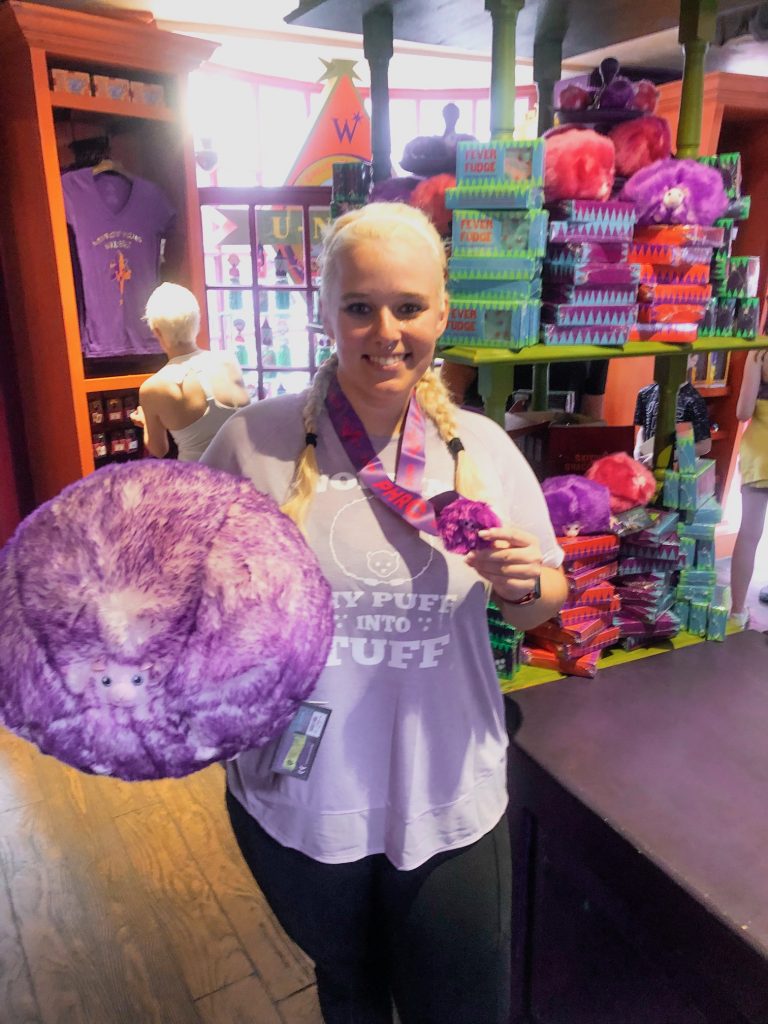 A Quick Pygmy Up 5K – Running through Universal Orlando
Lucky for us, a running path already existed – a perfect 3.1 miles! We were able to run around the entire property of Universal Orlando, and leave our car parked in the parking garages. We started and ended just outside of Universal CityWalk. Although it was hot, celebrating with a frozen Butterbeer was a great choice!
If you're looking to replicate the same course for a race or training run, you can easily start this course from any resort listed on the loop. Keep in mind, that parking is not free at CityWalk or the resorts, unless you have an Annual Pass. We don't recommend running in the dark, as there are many intersections to cross and not all of them have traffic lights. Plus, we also struggled to find connecting sidewalks and ended up crossing the road many times!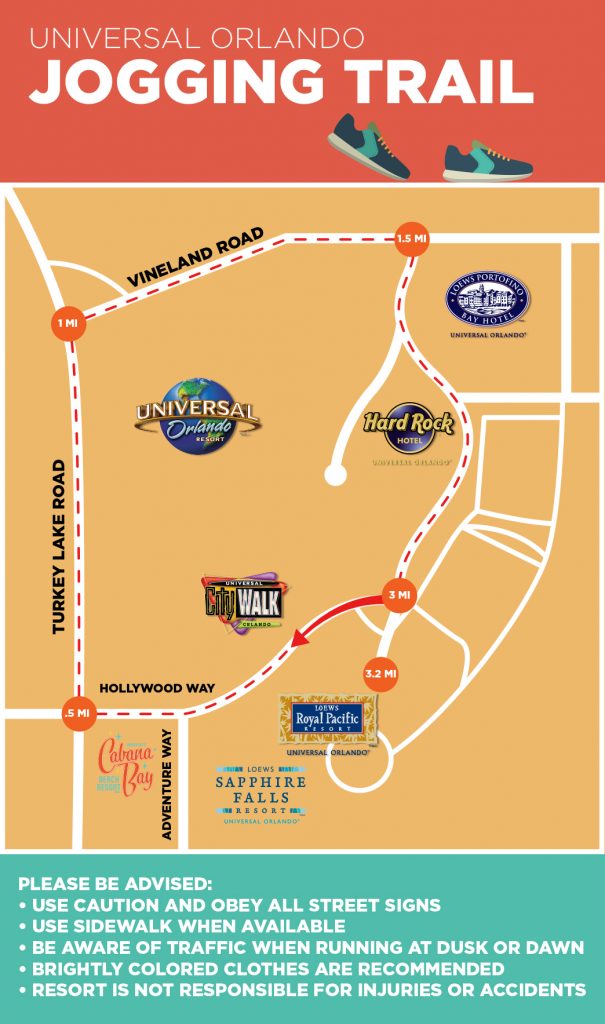 Potterhead Running Club
The Potterhead Running Club (formerly known as the Hogwarts Running Club) is an online community of runners who love Harry Potter! The group bands together for virtual runs to support a variety of charity partners. There are many options to get involved! The group hosts virtual Quidditch Tournaments, Supply Drives, and event in-person events every year! Plus, if Harry Potter isn't your thing, there are sister groups for all sorts of interests at the Fanthropy Running Clubs!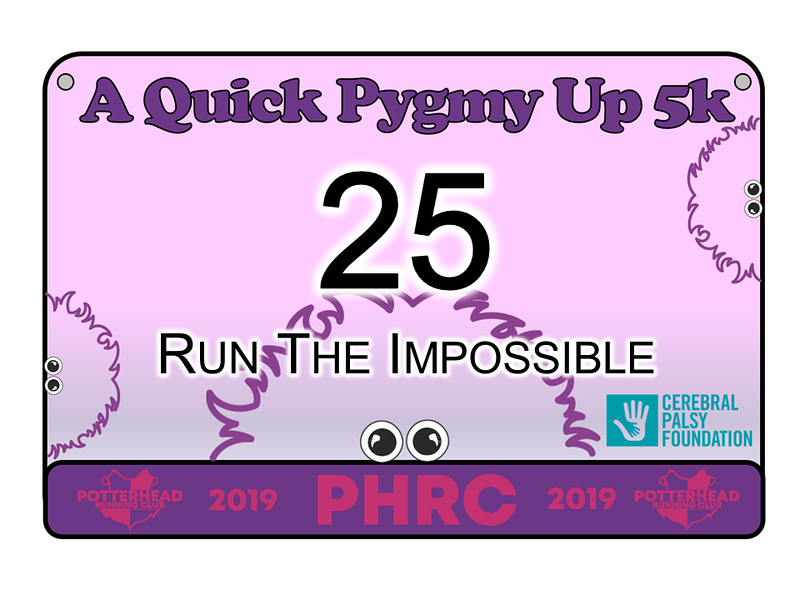 A Quick Pygmy Up 5K Medal
The medal absolutely sold us on this race! Seriously, when have you seen a fuzzy medal? The 3D medal boasts a cute little face and two little feet as well. Many guests and Team Members stopped us at Universal Orlando to ask about it! This is a medal to be displayed for sure!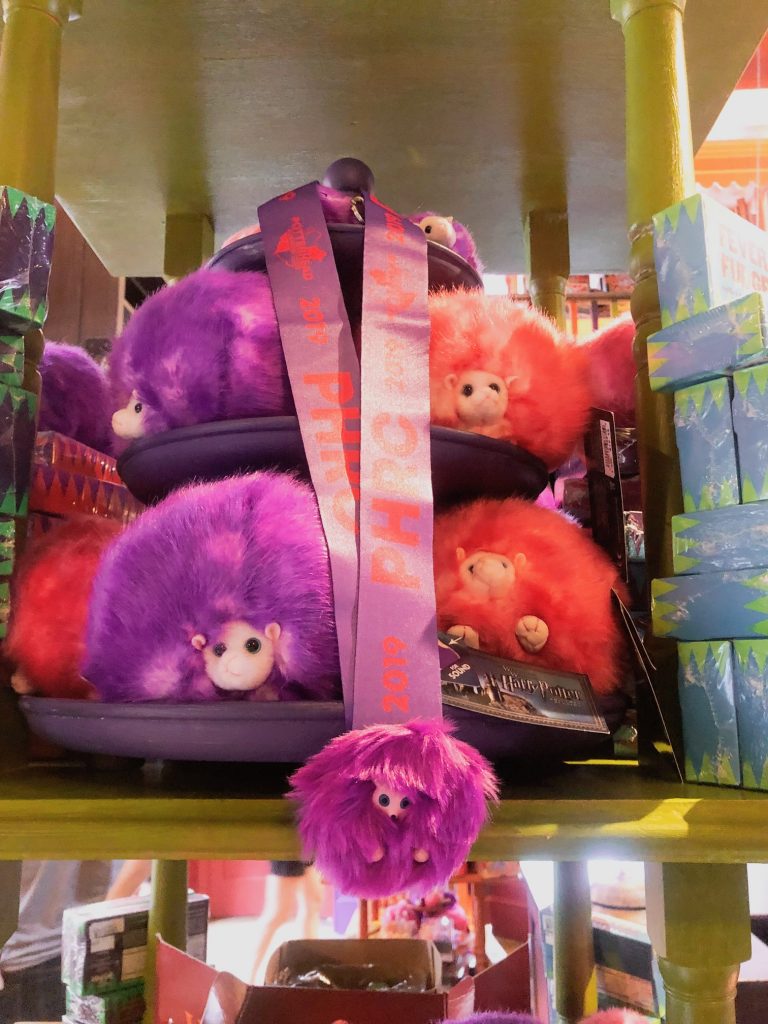 Let us know which Virtual Races you have coming up!