We said goodbye to the orange glow of Orangetheory Fitness and said hello to a sparkly new Peloton Tread. The best part is we can run in the comfort of our home! Our experience purchasing the Peloton Tread was easy! Plus, we've made a list of the pros and cons so you don't have too!
The Peloton Tread is Affordable
The starting price for the Peloton Tread is $4295. This includes delivery and set up! Yes, they really do the entire setup for you, typically in less than an hour! You have the option to pay this amount in full or finance the purchase with low or no interest rate! The monthly membership to access the classes is $39/month.

For both of us to attend Orangetheory was a monthly cost of $240. We had an unlimited package and a 8x a month package. Peloton offers a payment plan of $179 a month for 24 months (0% APR). That brings the monthly cost of the Peloton Tread with the monthly membership to less than what we were paying for Orangetheory fitness! Plus, after two years we still have a treadmill with value!
Take a Class Whenever with the Peloton Tread
Being limited to a set schedule at the gym was becoming a real drag. With flexible schedules, we needed a flexible workout plan. Did we mention there's no fee to cancel a class with Peloton as well? The Peloton Tread offers about a dozen live classes a day currently, with plans to keep adding more! Don't worry though because the on-demand library is massive. There are thousands of options to keep your workouts interesting.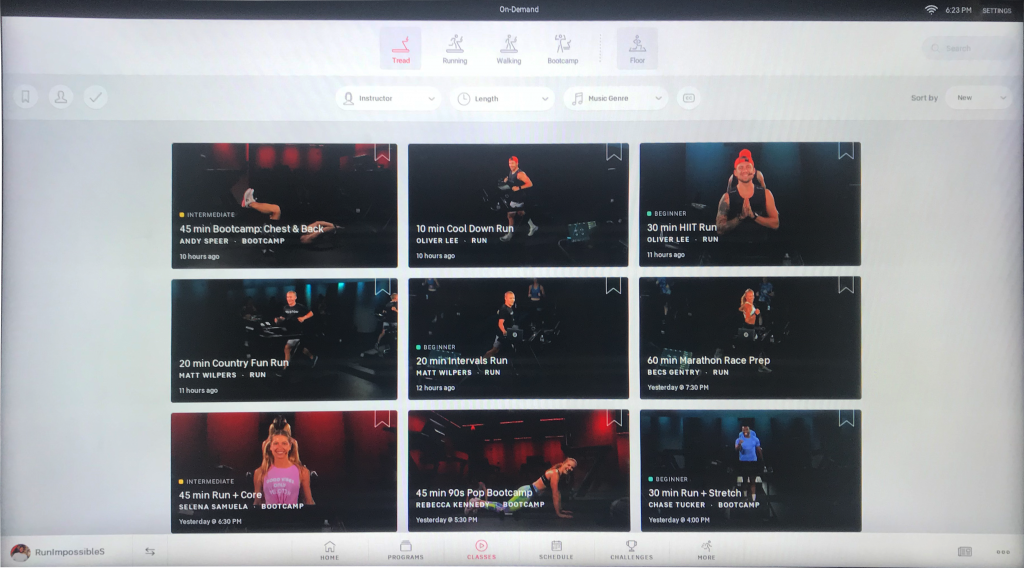 Join the Peloton Tribe
We were a little worried about losing our sense of community by switching to an at-home workout, but were quickly swayed after meeting the online community! This tight-knit group of walkers, runners, and cyclists love to chat and encourage other athletes! They plan meet ups at different races and form genuine friendships. Plus, you can high five other runners in the live classes to motivate them to keep going!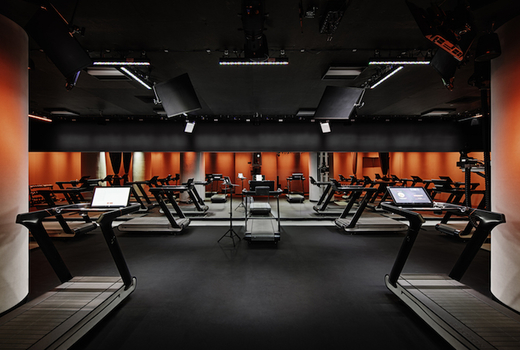 Variety of Classes on the Peloton Tread
Obviously, we were swayed by the treadmill since we are runners, but we didn't want to lose our strength training! Peloton offers Bootcamp, Cardio and Strength classes you can take from the treadmill or on your phone. You can also take advantage of the Yoga, Stretching, and Meditation classes for rest and recovery days! You can even use your phone to take treadmill classes on a different treadmill at the hotel gym or on a cruise ship! Class times range from 10 minutes to 60 minutes so you can squeeze in a quick session with limited time!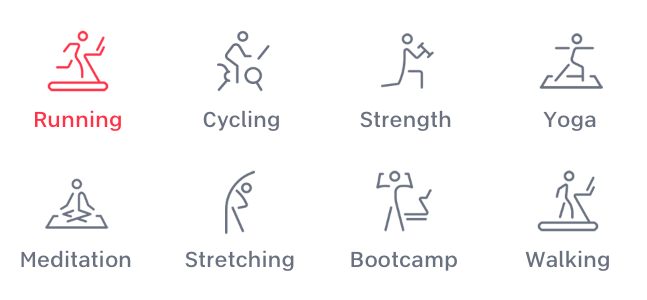 Orangetheory Fitness is Losing its Luster
Overall, the decision was made easy with direct impact from our individual gym. With high coach turnover, many coaches leaving for a neighboring franchise, and front desk staff that couldn't bother to learn our names – we gave up. A small group of members are treated better than everyone else, and if we wanted cliques we could go back to High School. Peloton provides a more motivating group atmosphere. We run together!