We ran the Nebraska Half Marathon as a part of the Nebraska Marathon weekend! This weekend boasts a 5K, Half Marathon, and Full Marathon. Seeing these options, and knowing this race has been in existence for a while, we thought we were in for a seamless and well organized race experience. Unfortunately, this race values money over the safety of the runners.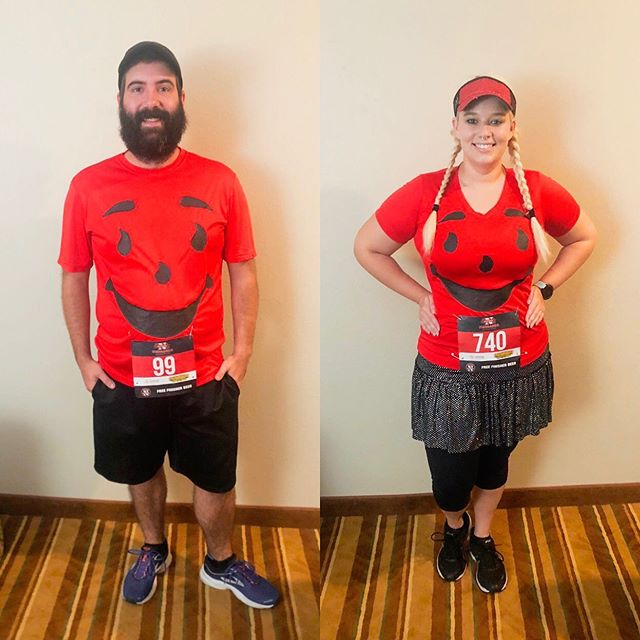 Nebraska Half Marathon Course
The Nebraska Half Marathon is a point to point course for the Full and Half Marathons. Notably, in 2019, this race was supposed to have some changes to the Full course due to river flooding, but ultimately the full was cancelled anyway. What we were able to see through the pouring rain was ultimately enjoyable. We especially enjoyed running around the College World Series Baseball Field!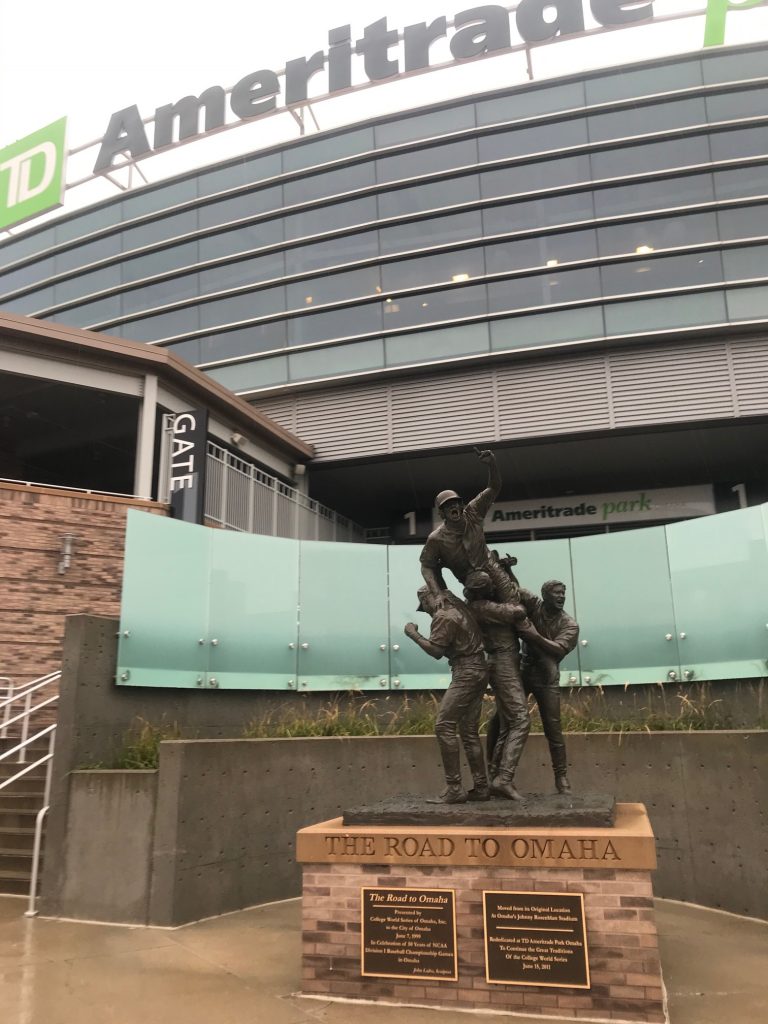 The volunteers on the course were friendly and we appreciated them staying out in the terrible weather! The course was closed to traffic and police officers worked to redirect cars that snuck into the course. We appreciated their effort. One water stop was out of water, and only had gatorade. This seemed unusual to us since runner numbers were already way less. If the race had gone off with more runners, would they have had more water?
Nebraska Half Marathon Weather
For about a week prior to the race, weather reports were showing less than pleasant weather. The night before the race, we reached out to the race on Facebook to see when we could expect a weather update. The race read our message that night, and never replied.
We arrived at the race on time and were notified about 20 minutes before the race that the race would be delayed. This was really unusual as it wasn't currently raining, and rain was expected to continue. We started the race at 7:30AM and the skies opened up very quickly. We ran through nonstop lightning strikes and ankle deep water. We continued to wonder if our safety was really a priority.
At the 5K split, we lost most of the runners around us. It seemed many people decided to turn in early, or perhaps most of the back of the pack didn't show up at all. By the halfway point we were the last runners, and were tailed by a pair of women on foot. They never really introduced themselves and were confused when Spencer asked them if they were there to follow the last runners.
We would never recommend a race that put their runners in this much danger. Lightning is extremely unsafe to run in. Delaying the race was just a ploy to give the image that they were reviewing some sort of nonexistent information. This race should have been cancelled. There was no reason for us to be in such dangerous conditions. Runners should not consider this race or the partner Oma-half race in the Spring. The Nebraska Marathon is run by an unsafe Race Director.