Beer, pumpkin pie, and fall foliage made the perfect backdrop for the New England Harvest Half Marathon in Massachusetts. The races falls at the perfect time in October to enjoy the leaves changing colors for the fall! Narragansett Beer is one of the sponsors of the race – that was our motivation to make it to the finish line!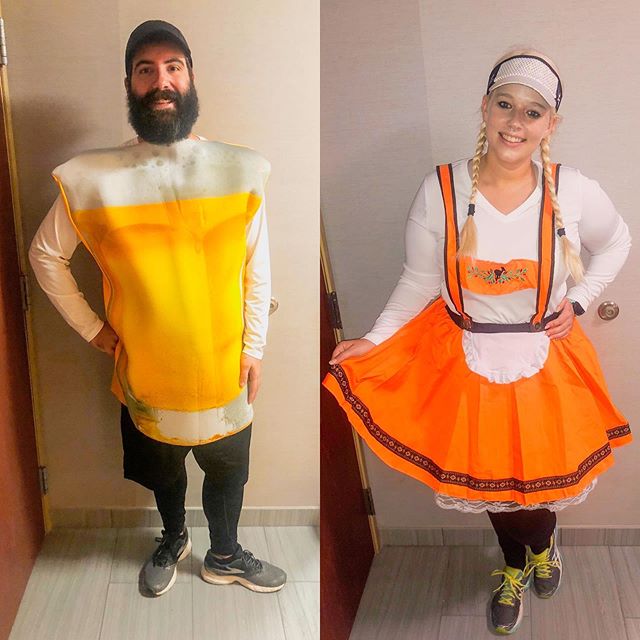 New England Harvest Half Marathon Course
This race has one of our favorite course shapes – a balloon or lollipop shape! This means the course starts and ends at the same place, with the first few and last few miles being the same. It makes logistics so much easier! Plus, any hills at the start line become a downhill for the finish! We were able to park at a closed mall and walk over to packet pickup and the start line!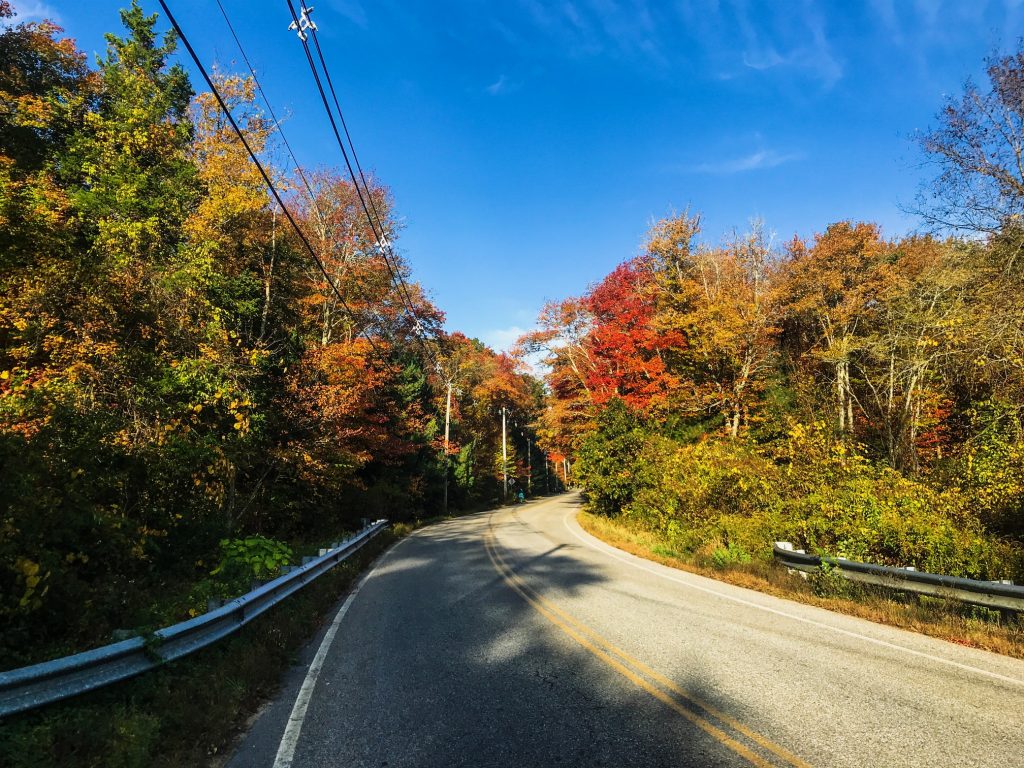 The course was on mostly closed roads, except for local residents. Runners were treated to picturesque homes and idyllic mansions surrounded by fall colors. The course kept us entertained with plenty to look at. We even ran by a Christmas tree farm with a giant Santa!
New England Harvest Half Marathon Perks
Seriously, we totally signed up for the race because of the post race party! We were treated to pumpkin pie, apple cider donuts, and fresh apple cider. Plus each runner got two Narragansett Beers! We love their lemonade shandy flavor! It was a fun party with plenty of food and drink for every runner that crossed the finish line! The DJ kept the party going until the last runners crossed the finish line!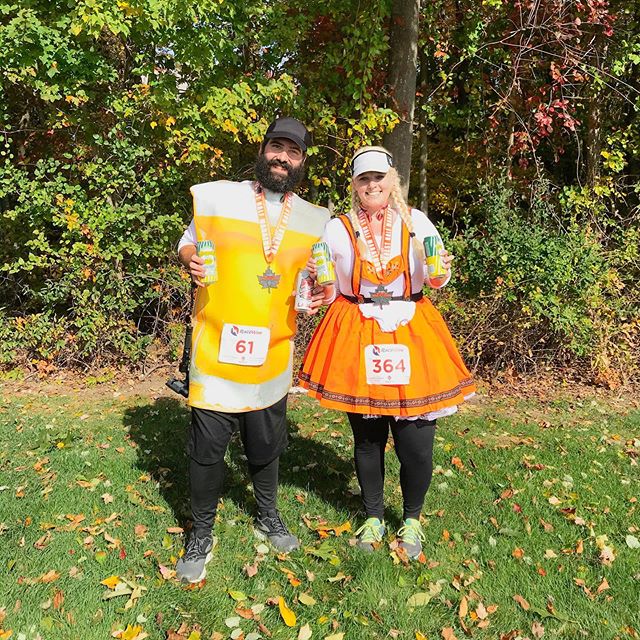 Traveling to Swansea, MA
In the Northeast, you have lots of travel options. We chose to travel in and out of Boston to enjoy that major city as well. Swansea is a stone's throw from Providence, RI. It is easy to take a long weekend for this race and enjoy Massachusetts and Rhode Island! Plus, with the beautiful fall weather – you won't ever want to leave!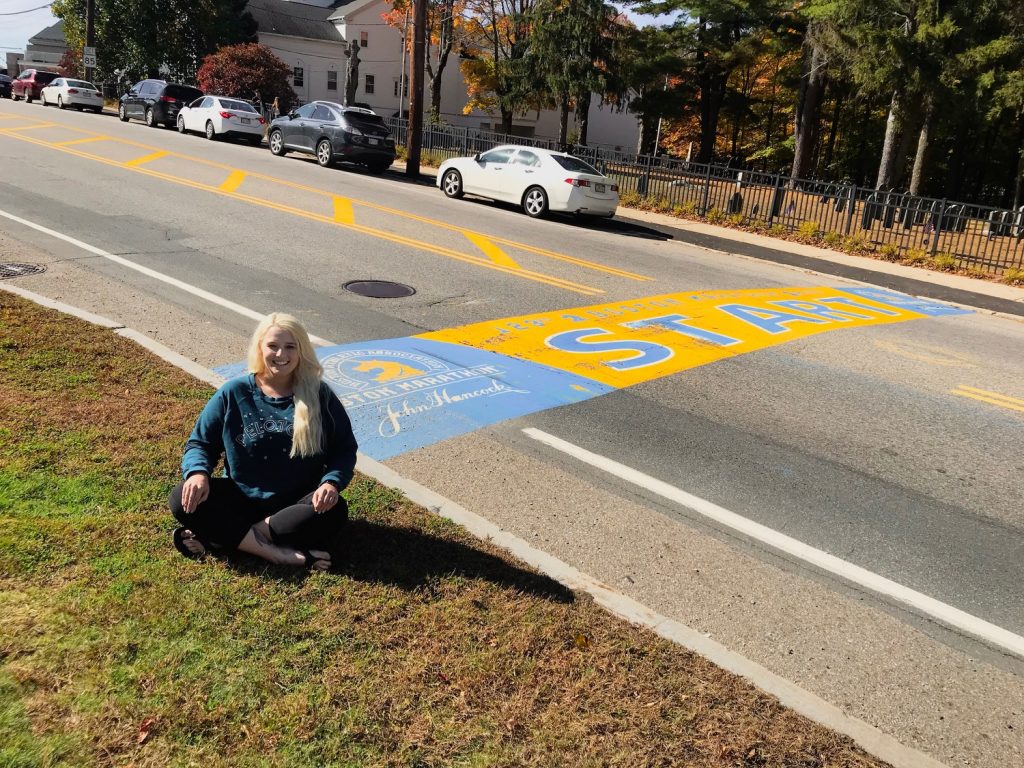 Overall, we would absolutely recommend this race! The race was well organized with clear expectations. The fun and food at the finish line made every mile worth it! This race quickly rose to our list of favorites!