Arizona has been a state high on our list, but with many challenging races, we've avoided it! Luckily, the Sprouts Mesa Half Marathon is a fast course, with some small rolling hills. It even has an overall downhill elevation! It is no wonder this is one of the most popular races in Arizona!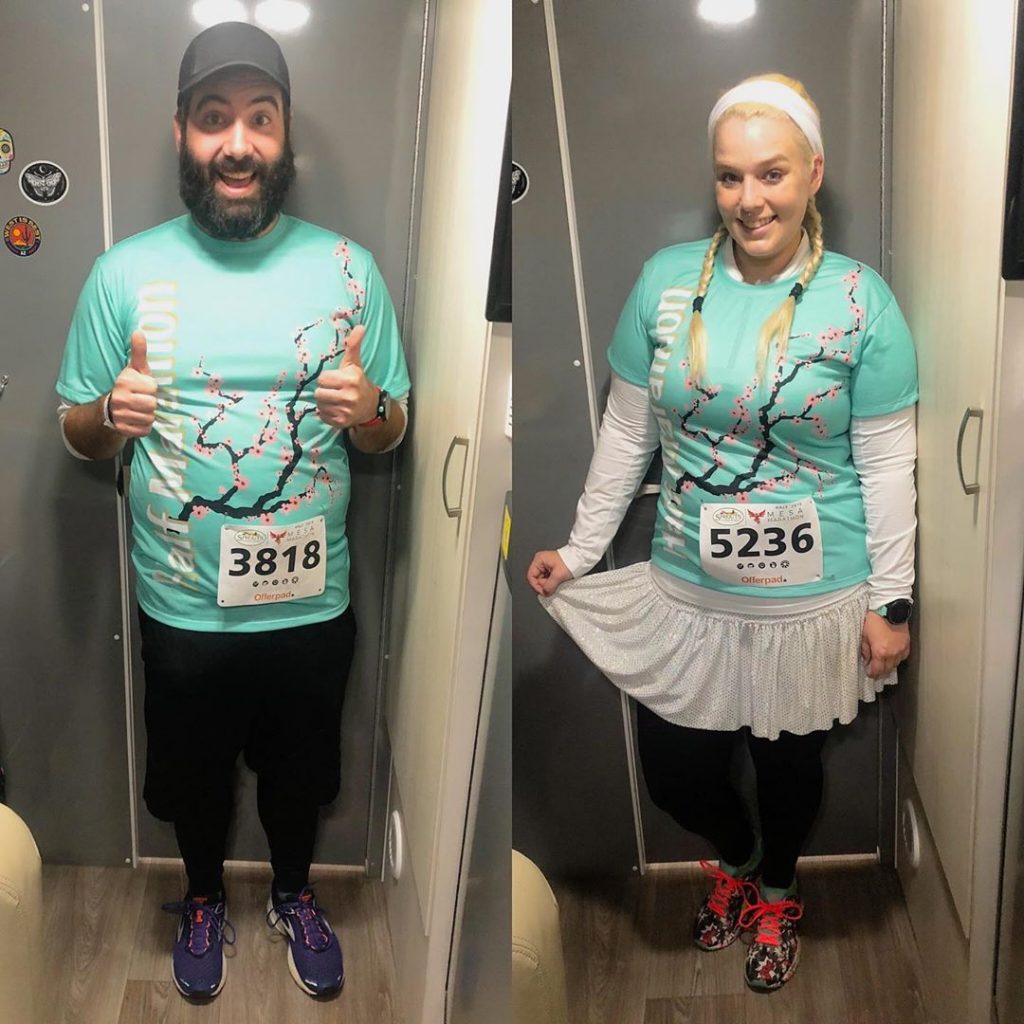 Sprouts Mesa Half Marathon Course
This race is a point to point race, so runners need to park early at the finish line and take a shuttle to the starting area. We opted for the VIP Experience to have a shelter pre-race. It was a chilly morning and well worth it! For those braving the elements, there were lots of heaters outside with everyone huddled around them.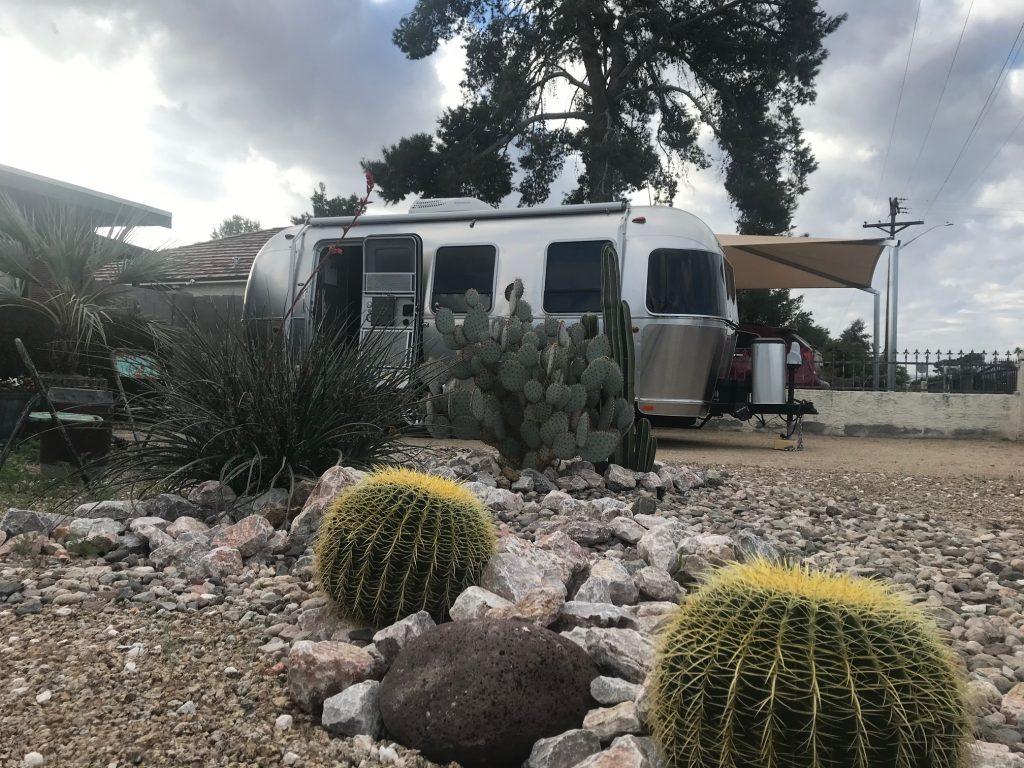 The course runs through some residential type areas past some stores on larger roads with lanes closed for runners and lanes open for vehicular traffic. Plenty of police officers means the course is safe and cars stay in their lane! We were amazed at how many citrus trees we ran by! Coming from Florida, it felt like home! Overall, the course wasn't anything spectacular, but the miles went by quickly and we enjoyed it in the end.
Sprouts Mesa Half Marathon After Party
This race has tons of great sponsors! Many provided a booth at the finish line to offer food and drink samples. Unfortunately, the only alcoholic option at the finish was Truly Hard Seltzer, for purchase. We received one free with our VIP package, but the drink garden was mostly empty. With so many sponsors, it was shocking to not have free beer at the end of this large race!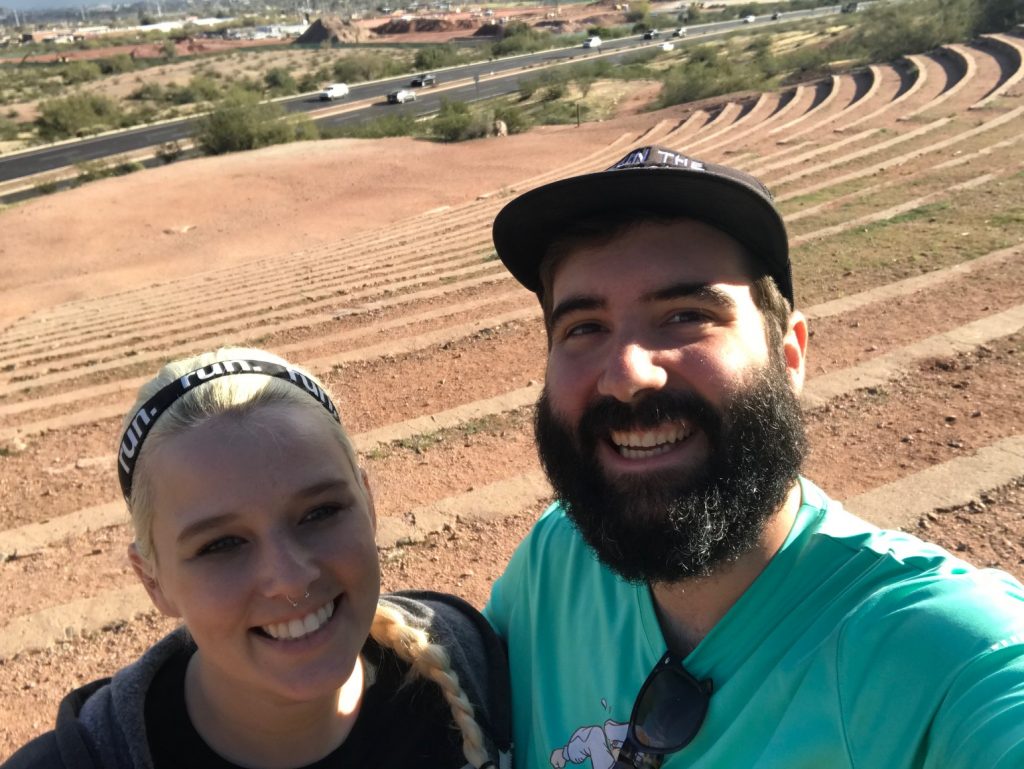 Sprouts Mesa Half Marathon Swag & Medal
This race opted for women's cut tank tops and men's t-shirts. Luckily, Katie was able to switch for a tee (she hates tanks). The shirts were thin and small so we each sized up. They will not last in the closet, and will quickly go to our race shirt blanket pile.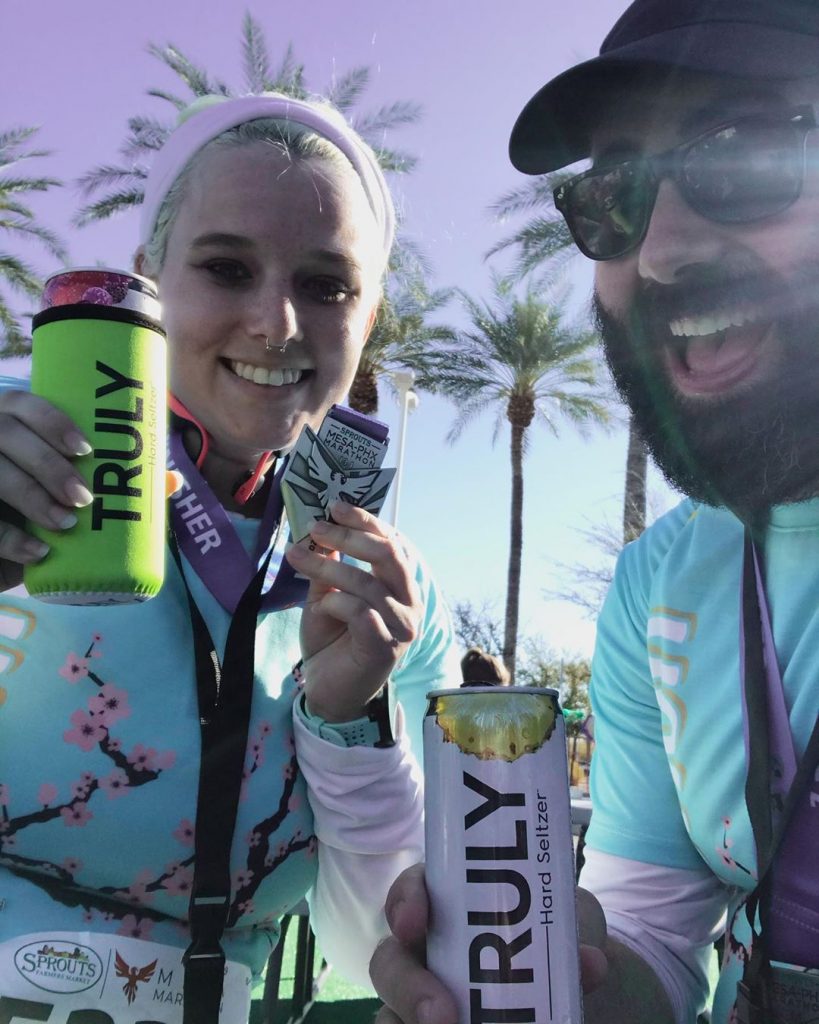 The medal is really well done. This was the 5th year of the medal series for this race, so each of the 5 medals can be placed together to form a star! It was really great to see so many runners completing this 5 year challenge! We love a great medal series!
Overall, this race is a solid choice for Arizona. It lacks some bells and whistles like entertainment and free beer, but the course is easy and the runners are friendly. Plus, the air is clean and crisp! This is a great option for new runners too, with a 6 hour time limit!