If you follow us on Instagram, it is no secret that we love our Peloton Tread and Bike. We purchased the Peloton Tread in August of 2019 and added the Peloton Bike in early March 2020, just before we were instructed to limit social activity and stay at home. With every Spring race cancelled, we were worried about how we would be motivated to stay fit and active. In March of 2020, Peloton instructors continued live classes, with no studio participants. In April of 2020, live classes were cancelled entirely after a member of the studio team was diagnosed with COVID-19.
Peloton has a HUGE On-Demand Library of Classes
There has been some buzz online with frustrated participants unhappy that the live classes have ceased for now. This is for the safety of the instructors and the team that works behind the scenes to ensure the classes run smoothly and air live to thousands of devices. In the interim, Peloton has focused on Encore classes. These classes have previously aired live and are re-playing with a fresh new leaderboard. So even though the class isn't in real time, you can hop on at the same time as some friends and pass out some high fives!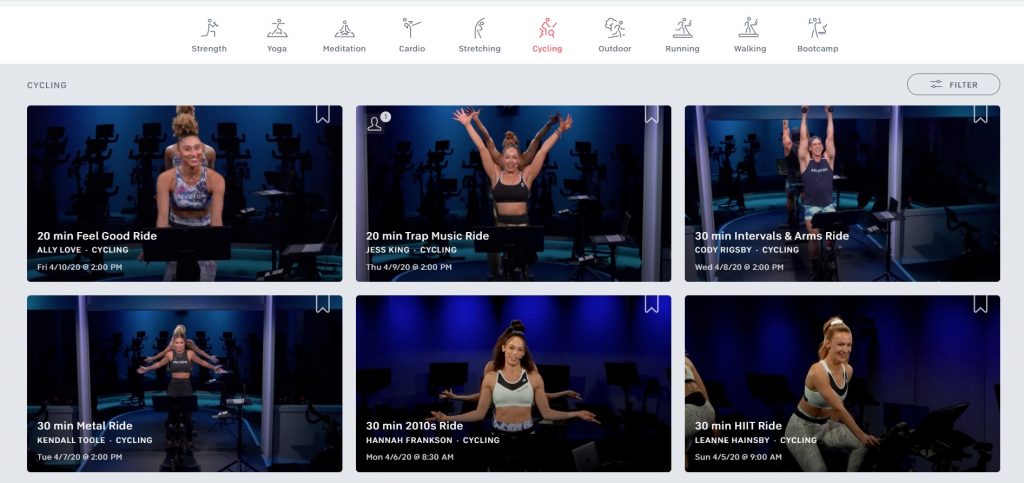 Peloton had a few pre-recorded classes that they are slowly adding into the system. They had recorded a handful of Dance Cardio classes and have added those into the system. They even added some Family Cardio and Family Meditation classes to keep families at home active and mindful. This shows that Peloton is continuing to attempt to keep the content fresh, keep the leaderboard moving, and do everything they can in these trying times!
Peloton Tribes continue to Inspire and Motivate
While there's a great large online Official Peloton Member Page located on Facebook, there are tons of other great "tribes" or groups that support members with different goals or interests. Each of the instructors has a page, that is not officially managed. These pages are great to connect with other athletes who share a love for the same instructor. They share wisdom about classes, and create planed times to run or ride together!
There are even groups for vegan athletes, larger athletes, slower athletes, and more! This is a great way to tailor the content you see to your relevant interests and make virtual friends to run or ride with. Through Peloton, you can follow other athletes to keep an eye on their progress. It is a great way to stay motivated and send out extra high fives on the leaderboard!
Peloton hosts Official and Unofficial Challenges to keep us Moving!
Peloton hosts official challenges monthly. There is a goal for distance on the Peloton Tread and Peloton Bike. There is also a challenge for active days in a month. During the stay at home orders, Peloton has added a few new opportunities! There was a special badge for completing 5 or more Yoga or Meditation workouts in a week. This was a great way to promote mental and physical health together. Plus, all users with the Peloton Tread, Bike, or even Digital App can participate! Currently, athletes are challenging themselves to workout every day in April! This can be across all platforms and all exercise types!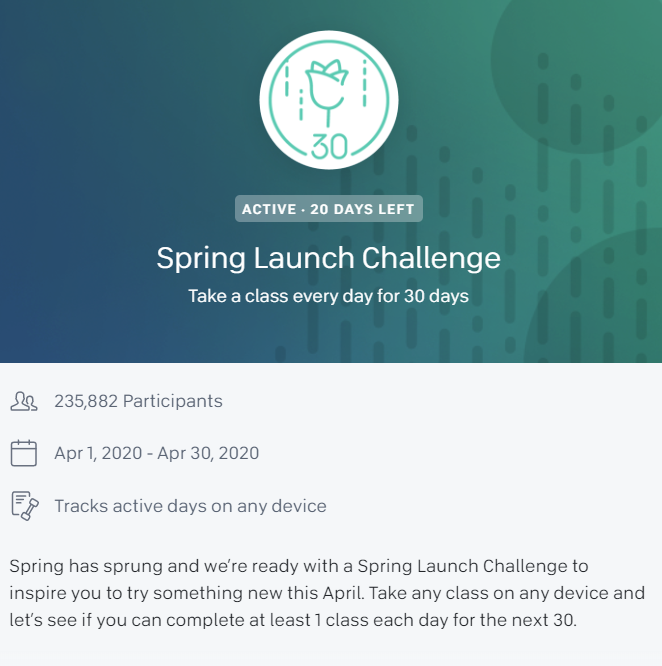 Unofficial challenges are another great way to stay positive and challenged! With nothing on our calendar, we have very little guidance with goals for our weekly workouts. There is a Tour de Peloton and Tour de Tread challenge to complete a ride or run with every instructor in one sitting! Katie recently completed the Tour de Tread! Other groups are completing strength challenges, core challenges, or even "Death By Tens" (10 minute workouts in sucession). These groups pick a set of classes and a time to exercise together!
Peloton Instructors continue to Motivate while Social Distancing
Even though they are now stuck at home as well, the Peloton Instructors continue to play a huge role in our workouts! The instructors can be found on social media hosting live chats and answering questions, working out along side you, or passing out high fives on the leaderboard. During a group workout, it is common to have the coach teaching the pre-recorded class to come on and high five the participants. This is a great feeling! We can't thank the coaches enough for continuing to motivate us, seemingly 24/7!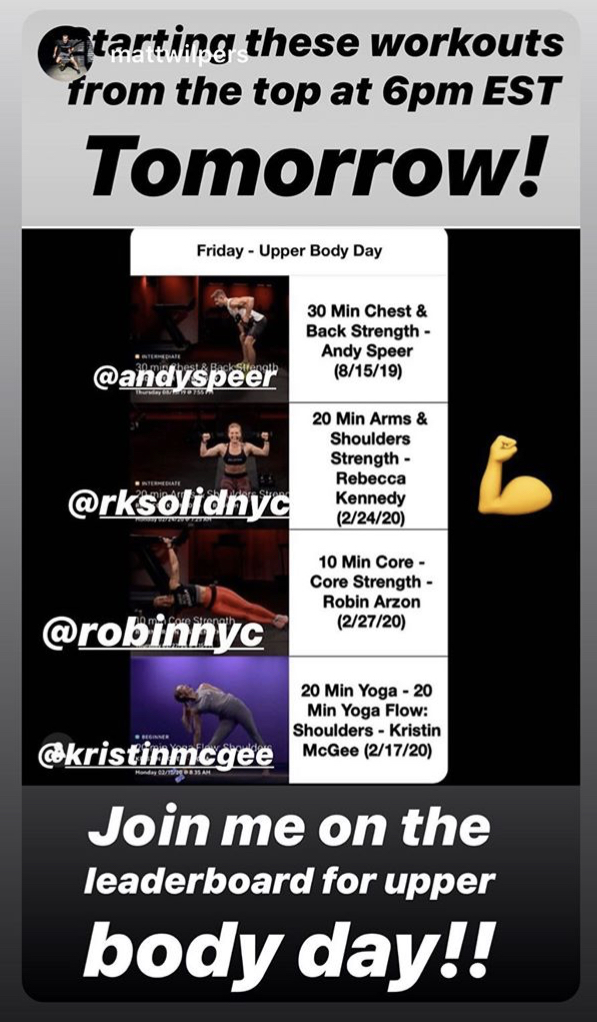 While we have always loved our Peloton products, this time at home has made us appreciate them even more. We are so grateful for the Peloton Instructors, online friends, and every high five we have received! Look for us on the leaderboard or follow us! #RunImpossibleK and #RunImpossibleS
Interested in joining this amazing community? The Peloton App is free for 30 days (or 90 days if you join before April 30, 2020). Check in your area to see if the Peloton Tread or Bike can be delivered and use our code for $100 off your accessories!