With many races cancelling, lots of runners are turning to Virtual Races as an option to stay motivated while putting in the miles. Families are also interested to get their kids out of the house! While we fully support virtual races, especially in these times, it is important to still look at and support in-person races as well!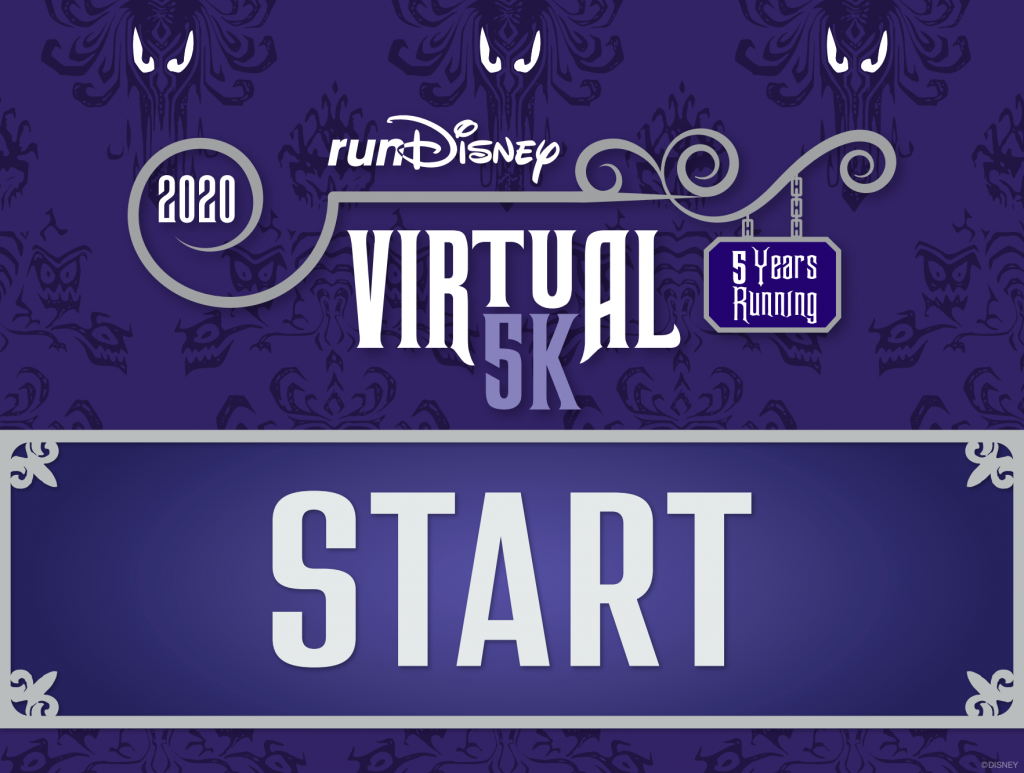 When is the RunDisney Virtual Series?
There are three 5K distance races over the summer of 2020 to complete! There is a Mad Tea Party themed race to be completed in June, a Space Mountain themed race for July, and the popular Haunted Mansion themed race for August. You do not have to complete these distances on a set date. We like to run a dedicated 5K distance during the month to "complete" each of our races.
Want to run virtually with a group? Our friends over at Park & Preston travel are completing each race on a set date – and giving away some fun goodies! It is free to participate with them; however, you will still need to pay and register with runDisney to receive the medal.
How do I complete my 5K distance?
With the RunDisney Virtual Series, you do not have to submit any proof of time to complete this series! This means you can really get creative on how you complete those 3.1 miles. We personally chose to run or walk the distance on one specific date (in costume of course). You have options!
You could bike 3.1 miles, or spread the distance out over a few days in the month! The important part is working to keep the mileage intentional, this means you are choosing to get some form of exercise! We think this motivates everyone to add some extra steps into their month and makes the medal earned! Once you've completed it, you can print out a finishers certificate to remember your accomplishment!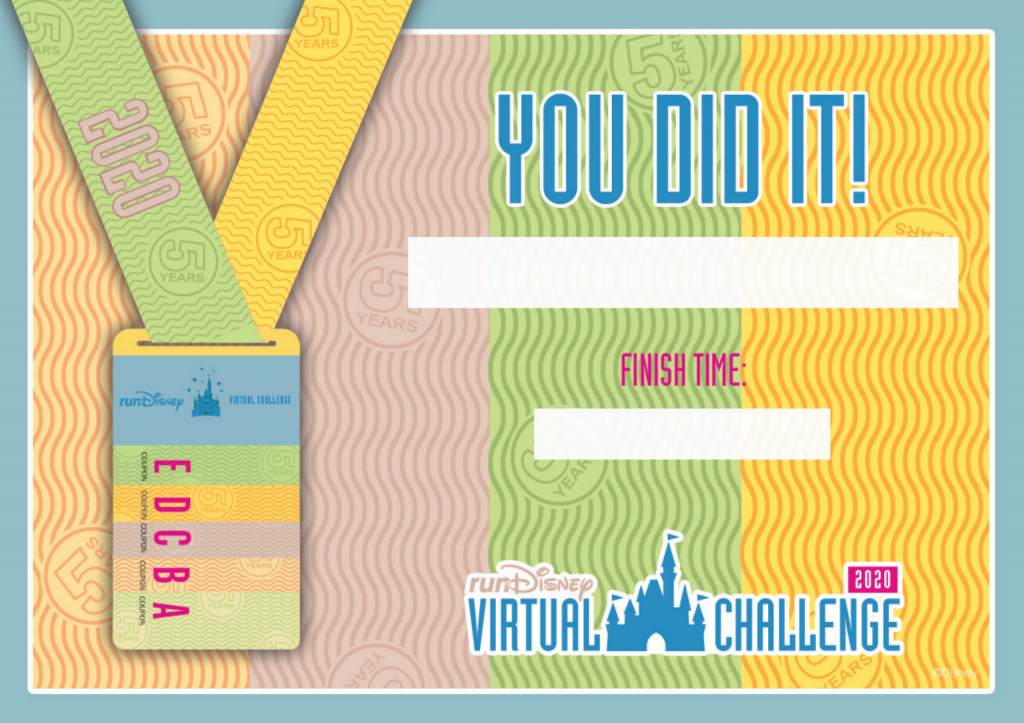 What do I get for completing the RunDisney Virtual Series?
If you've paid to register with RunDisney for any of the individual 5K races or the 3 race challenge, you will receive awesome Disney Park themed medals! We have registered to complete all three 5K races over the summer! We will get each of the themed race medals, a fourth bonus challenge medal, and a fun gift! What you won't get is any proof of time for completing the race since it is an unofficial virtual race.

We completed the inaugural Virtual Series and are happy to now be adding on the 5th anniversary Virtual Series! With the loss of most of our Spring Races, these medals will keep us motivated throughout the entire summer!
If you are running on the Treadmill and need some motivation, check out Treadmill Running Videos! We have videos of parks on both coasts, and will be adding more soon!