What is the Rock 'n' Roll Virtual Running Club?
The RNR VR Club is a FREE running club entirely hosted online by the Rock 'n' Roll Marathon Series (owned by IronMan). There are several weekly challenges and occasional virtual "races" that are free to participate in, but you can purchase accessories from their online store. Once you create a free account and link a GPS and HR tracking device (Garmin, FitBit, NikeRun, etc.) you can participate in all the challenges and races in their respective time frame to get points and instant-win entries to prizes like running shoes, jackets, and other cool accessories!
How do I join the RNR VR Club?
It's super easy to register! Visit RunRockNRollVR.com to get started and create an account. If you already have a Sport Heroes account, you can connect it there, or create a new one by linking your Facebook account, Apple account, Google account, or email account. Once you register you will be prompted to link a fitness tracker. RNR VR Club supports: Garmin, FitBit, Polar Flow, Suunto, Nike+, Runtastic, MapMyRun, Runkeeper, Health Mate, Rouvy, Decathlon Coach, and TomTom! We have a Peloton Tread and had to link our Peloton accoutns to FitBit in order to share our runs with RNR VR Club. After you link as many trackers as you want, you'll be on the home screen!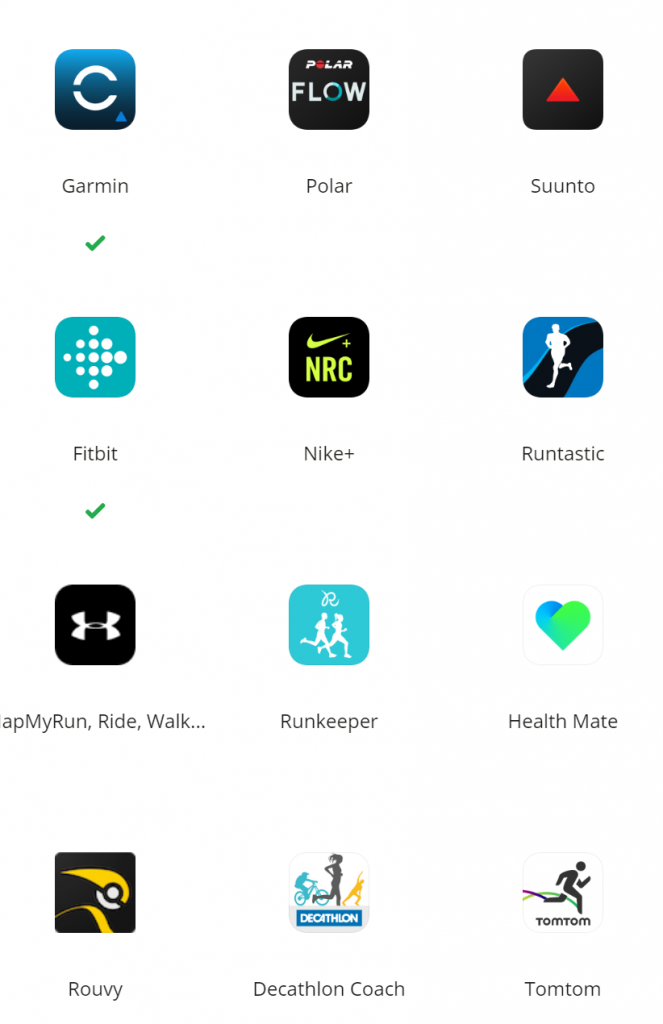 I've joined, now what?
Welcome to the club! On your Dashboard you get an overview of everything in the RNR VR Club. On the left you'll see your points and credits, achievements, and linked apps. The middle section is a news feed where you'll see your most recent activities as you complete them. There's a refresh button on this screen to check your linked apps for new workouts. On the right there's your challenges you've signed up for and a recent blog post. Click the "Events" button on the top to see what active and upcoming challenges you can sign up for!
What kind of events are there?
From weekly challenges to weekend races there's a little bit of everything! Most of the weekly challenges are time based (30, 45, 60 minutes), but some have a specific distance that you need to complete in a single session to finish the challenge. It's important to note that you need to click into and register for each, individual challenge before your workout in order to receive credit for them. Most challenges will have a suggested workout plan that's encouraged but not mandatory. Virtual races are not every weekend, but are a big deal when they happen!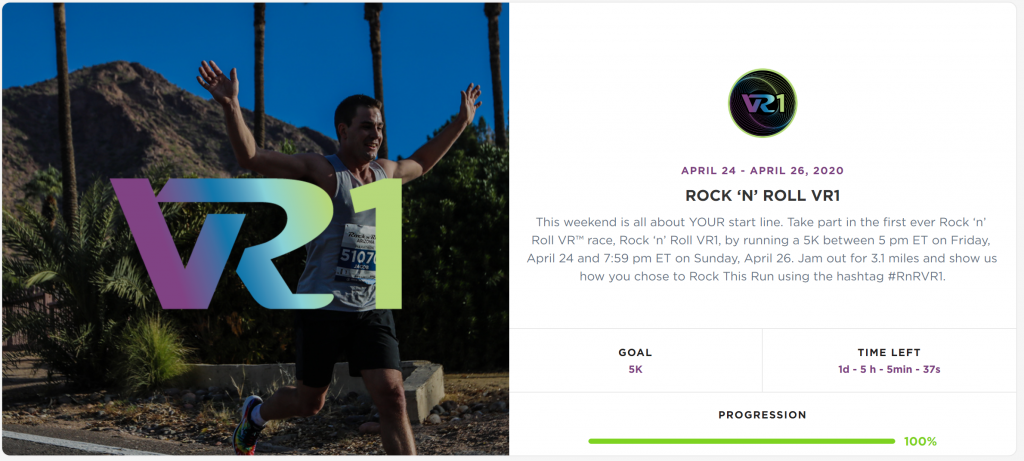 What are the perks of completing challenges?
The satisfaction of getting out there and running or walking! While that's a good start, that's not all you get for competing in a challenge or run. Every weekly challenge has an Instant Win prize that you get an entry to just for completing the workout! A lot of Rock 'n' Roll gear is up for grabs here. Most events have 3 winners and can have prizes such as RNR apparel! Some even have sponsored prizes like Brooks shoes! The Virtual Races don't have Instant Win prizes, but you do get a really cool badge on your profile and the opportunity to purchase a finisher bundle from the online store! We will update this post once we get our Finisher Bundle in.