Run The Impossible is hosting a Virtual Race benefiting Give Kids the World! The medal is themed around our favorite purple dragon who encourages children and adults to use their imagination! The race medal is 3.5″ and features orange glitter wings on the back! This is a great medal to motivate all runners, walkers, and athletes! To sign up for the Virtual Imaginary Race CLICK HERE!
There are no distance or pacing requirements for this race. We hope you can use this race to replace a cancelled race on your schedule, motivate you to train for your next race, or enjoy family time together. You are welcome to walk, run, jog, bike, swim, or push your way across the finish line! Use your imagination to make it fun!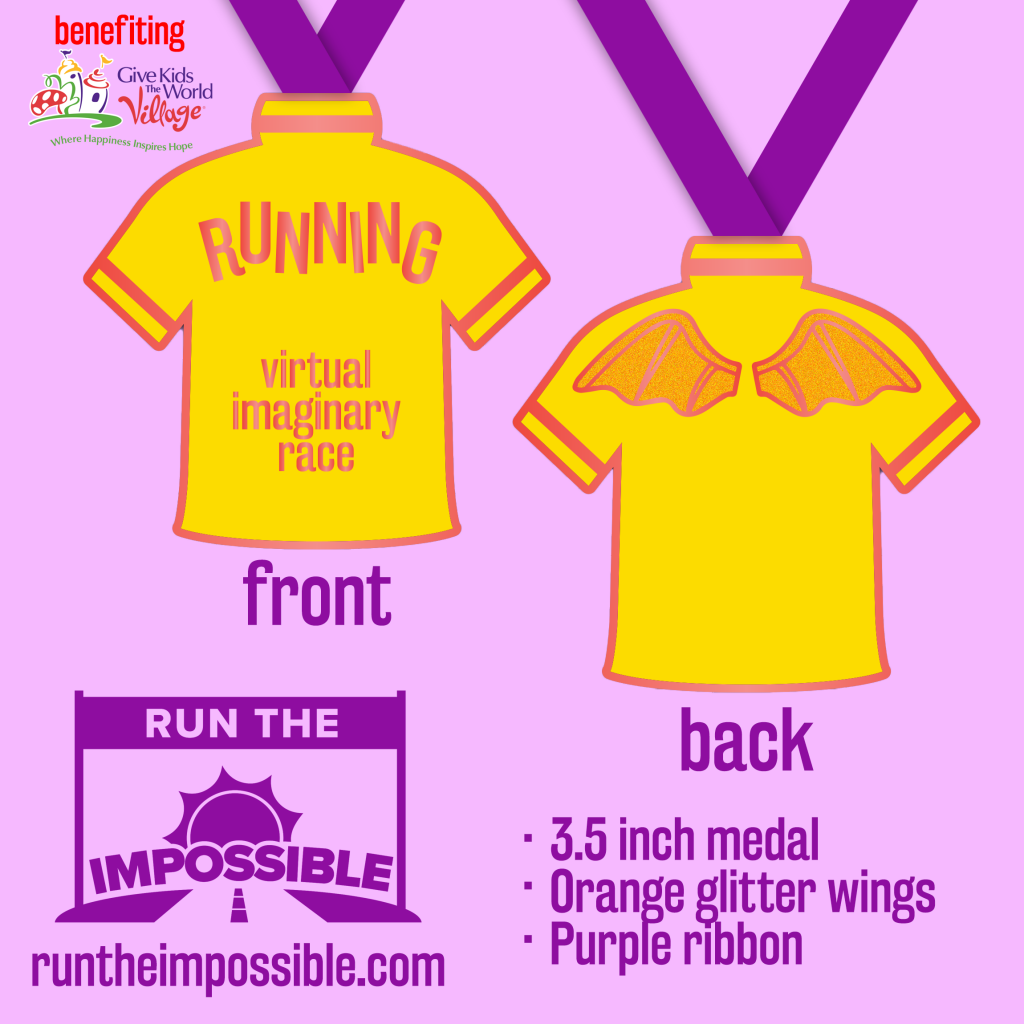 Would you like to participate in the Virtual Imaginary Race – benefiting Give Kids the World? Just fill out this quick form and we will send over an invoice for $25 within 24 hours. Please note that sales tax will apply in the state of Florida and medals will ship the last week of July. We only have 200 medals so get them before they are gone! Interested in international shipping or have questions? Please email us at [email protected].
When you are ready to race CLICK HERE to download your bib, start line, and finish line to make your race fun! Once you complete your race, share your medal photos with us on social media using the hashtags #ImaginaryRace and #RunTheImpossible!
Give Kids the World is one of our absolute favorite charities to volunteer at! Families that come to visit the Florida attractions on a wish trip stay at the Give Kids the World Village for a full week of fun. Every night is a different holiday! We love volunteering at the holiday parties in the Character Corner!
CLICK HERE to register for the Virtual Imaginary Race – benefiting Give Kids The World!
CLICK HERE to download your race packet including a printable bib and start/finish lines!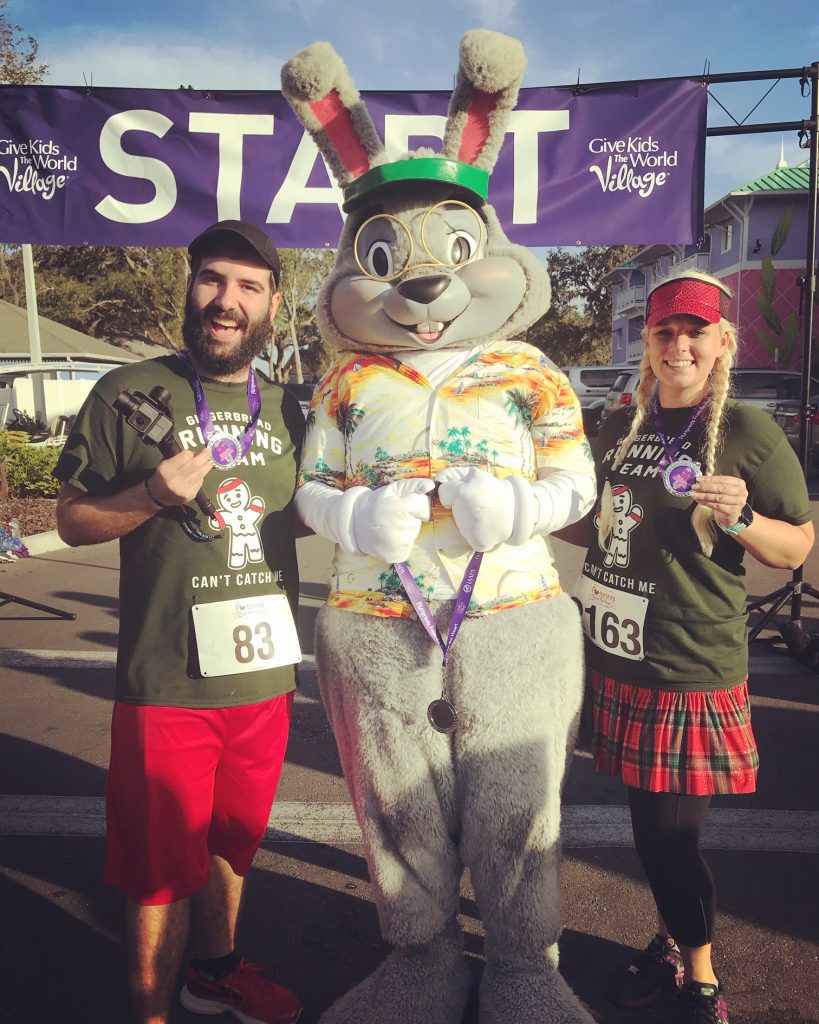 About Give Kids The World Village
Give Kids The World Village is an 84-acre, nonprofit "storybook" resort located near Central
Florida's most beloved attractions. Critically ill children and their families are treated to
weeklong, cost-free vacations, complete with accommodations in whimsical villas,
transportation, donated attraction tickets, meals and much more. Since 1986, Give Kids The
World Village has welcomed more than 156,000 families from all 50 states and over 75
countries. For more information, visit www.givekidstheworld.org.