Not only are we continuing to enjoy RunDisney racing – we took an opportunity to run (ok, walk) this race in the Magic Kingdom! We joined in the RunDisney Virtual Summer Series and completed our second run in July! Is it getting hotter every month here?! The second race is a Space Mountain 5K! Spencer loves Space Montain, and Katie loves to see it from the People Mover. All three races are themed after popular Disney Parks attractions, and we even get a bonus medal for running the entire summer series. Two down, one to go! If you missed our Mad Tea Party 5K recap, check it out here!

Running the Space Mountain 5K
We finally had the opportunity to run a RunDisney Virtual Summer Series race at the Magic Kingdom. Since the parks have only just started to open, it was at low capacity and so fun to walk around the park we have missed for so long! Since we didn't get Dole Whips at Disney Springs, we were so excited to take a snack break halfway through our 5K!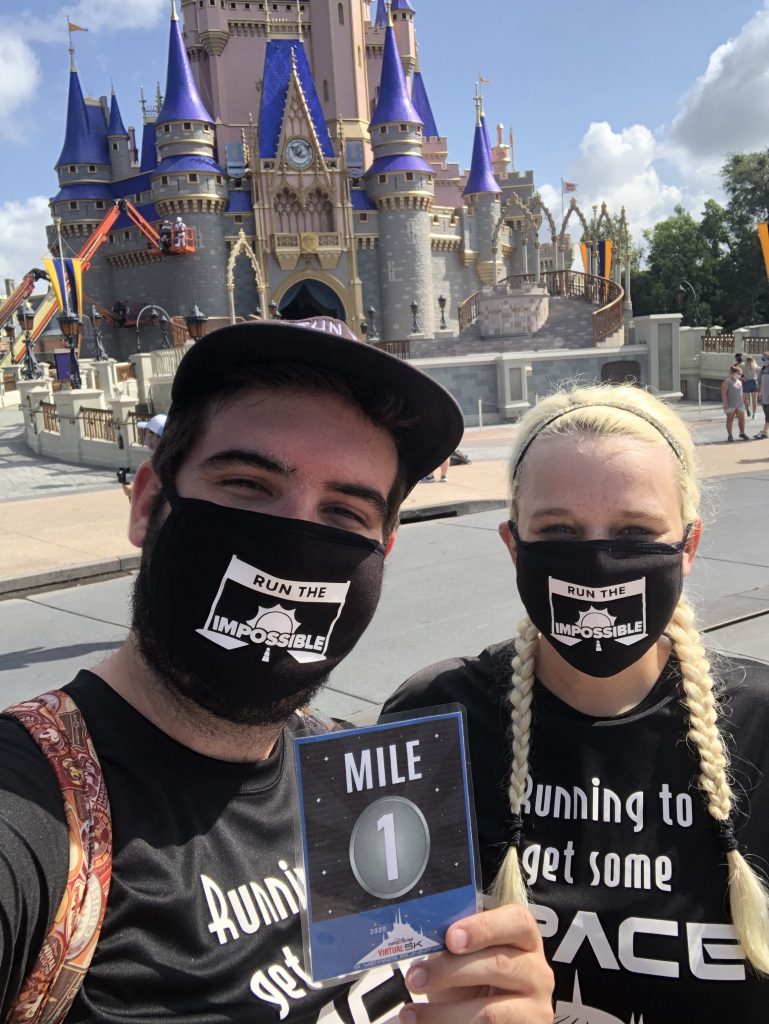 We added in some hill work by climbing 116 stairs to the top of the Swiss Family Tree House in Adventureland! We also cheated a little and grabbed some distance on the back of a Carousel Horse in Fantasyland! Plus, we finally had PhotoPass photographers for on-course photos! We even had character stops along the way! Even though the weather was incredibly hot, it was a gorgeous day to return to one of our favorite place to run!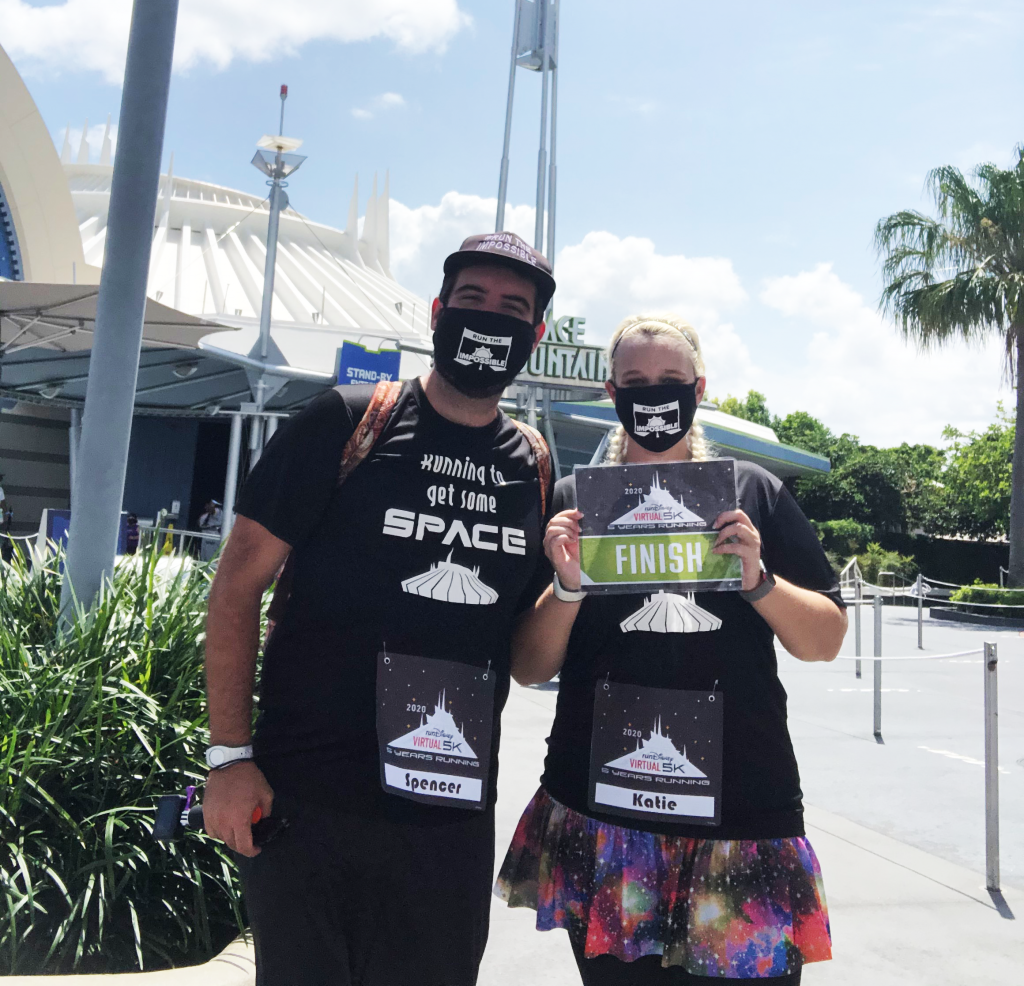 If you are completing this race at home or on the treadmill, you can run at Magic Kingdom as well! We have a number of Disney Parks treadmill videos including Magic Kingdom, Disneyland, Epcot, and many more on YouTube!
Looking for a new race costume for your next RunDisney race? Check out our Etsy store for hundreds of options! We even have shirts and tanks for each of the Summer Series 5Ks: Mad Tea Party, Space Mountain, and Haunted Mansion!