Recently, Katie decided to try out the Power Zone Program available on the Peloton Bike! While the classes are available through the Peloton app, having the Peloton Bike is going to make the entire program much easier to understand and track your progress. Even though we normally focus on running, we wanted to see if the Power Zone Program would improve overall fitness, thus improving running ability!
FTP Test
Step one is completing an FTP test or trying some of the beginner Power Zone Program classes. Katie had already completed over 50 other classes on the bike before venturing into the Power Zone program. This will be beneficial if you have taken enough classes to understand exactly how the Peloton Bike works. It is also a good idea to have some experience with longer classes, as these classes can go up to 90 minutes!
The FTP test is an on-demand class in the Peloton library. You can take the class with any of the four FTP instructors, Matt, Denis, Christine, or Olivia. The classes will all ultimately be the same, but the music and coaching may be slightly different. If you are not familiar with any of the four instructors, we recommend choosing Matt, as he has the most experience with the program.
There is a 10-15 minute warm up you will need to take prior to the FTP test. First, this warmup explains how the test will work and goes over some important notes. Next, the FTP test starts straight in with no warm up so it is wise to warm up prior. Once you begin the test, you are immediately in a 20-minute program where you are testing your fitness abilities. You will be challenged the entire time, in order to see your level of fitness. Coaches will encourage you to increase your output every 5 minutes, but ultimately your final graph should be a diagonal line up.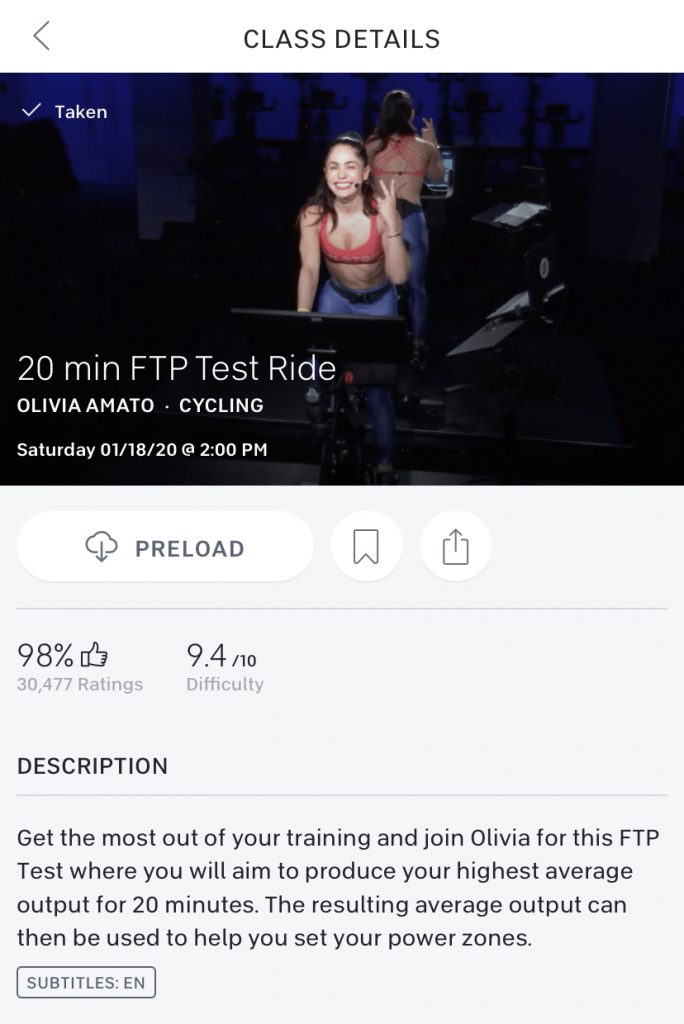 Discovering Your Power Zones
Peloton offers a collection of classes called the Discovering Your Power Zones program. This collection curates a variety of classes for Power Zone beginners. This will expose you to the different kinds of classes offered. Power Zone Endurance classes are the easiest, with rides completed in your lower zones for longer intervals. Power Zone classes are the standard option and work to push you to new limits improving aerobic and anaerobic training. Power Zone Max classes are arguably the most challenging, as they will push you to your limits in order to expand your limits.
Within all of these classes, you will utilize the 7 different power zones. The instructor will call out a queue instructing you to be in that zone. The instructor may also call out a cadence range as well, which would require you to adjust the resistance to obtain the zone needed. Otherwise, it is up to you to adjust cadence and output to achieve the desired output. If you've taken an FTP test on your Peloton Bike, an easy to read rainbow graph will appear showing which zone you are in.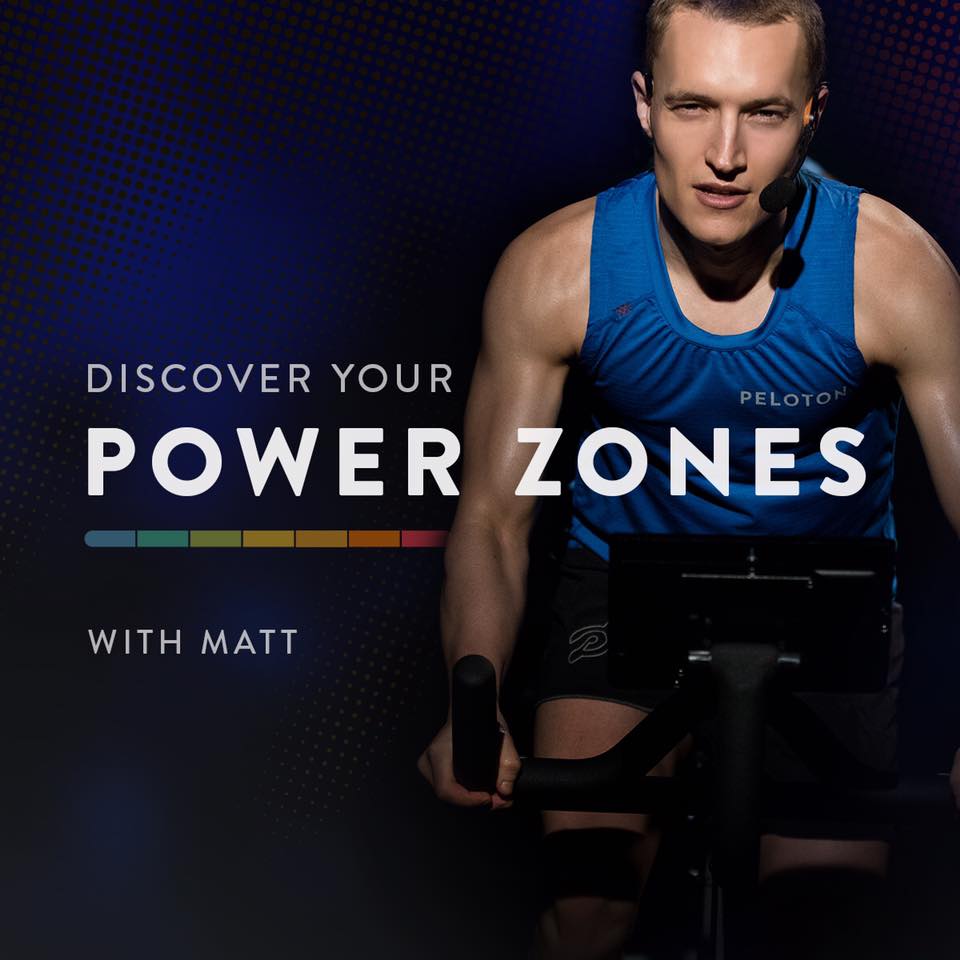 Power Zone Pack
Another option is to join in with the Power Zone Pack. This is an unofficial group of riders that follow curated 8-week challenges. Riders typically join teams of like-minded individuals to work through the weekly plan together. There are often options for 3 times, 4 times, and 5 times a week plans. Sometimes, there are teams specifically for new Power Zone riders as well.
The Power Zone Pack is a great resource for riders to challenge themselves individually with the support of a team. It is a great feeling to ride your assigned weekly rides alongside virtual friends! During challenging pushes, the high fives are motivating! After a difficult ride, Facebook groups serve as an outlet for discussion.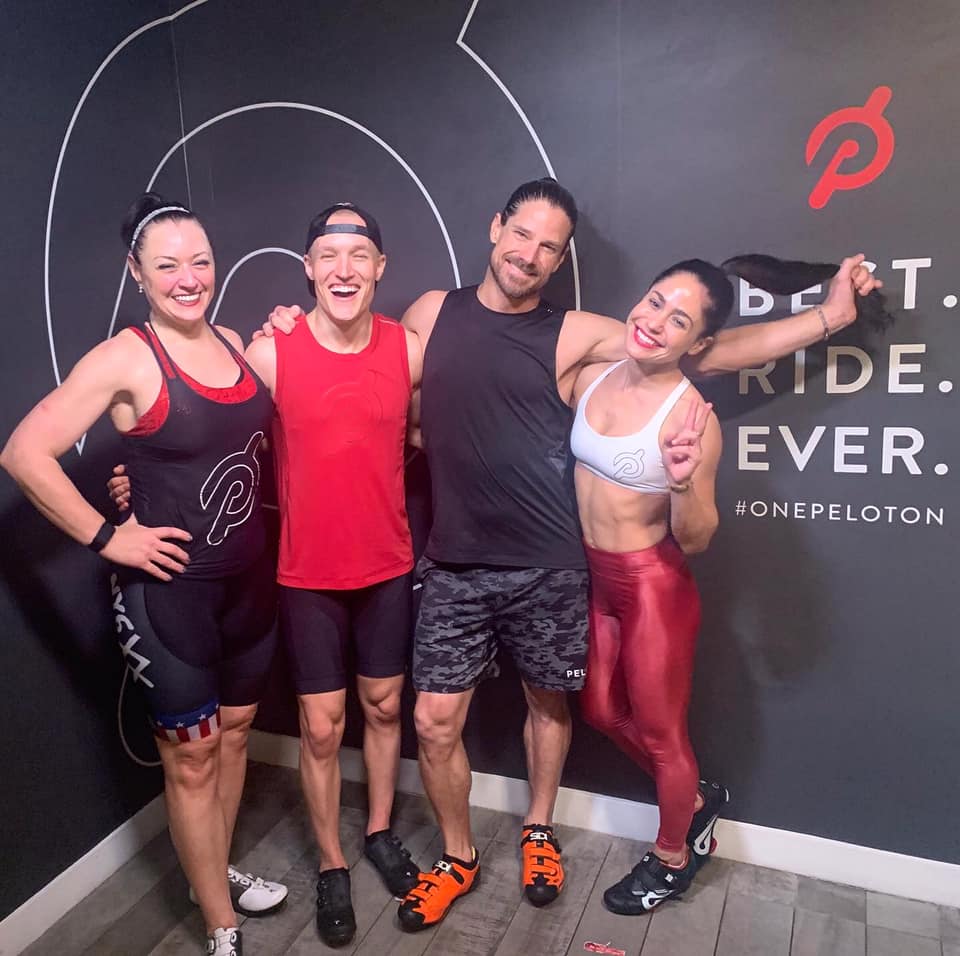 Overall, completing an 8-week long Power Zone program was super beneficial for Katie. It helped her to keep on track with a schedule during the challenging summer heat. It motivated her to push for longer classes, longer intervals, and to improve focus. By the end of the 8-weeks, her FTP test improved as well as her endurance. This is a great option for all athletes!