Run The Impossible is hosting a Virtual Race! The medal is themed around two of our favorite Disney treats! The race medal is 3.5″ and features a double sided design! Are you #TeamCitrus or #TeamPineapple? This is a great medal to motivate all runners, walkers, and athletes! To sign up for the Virtual Run For The Swirl CLICK HERE!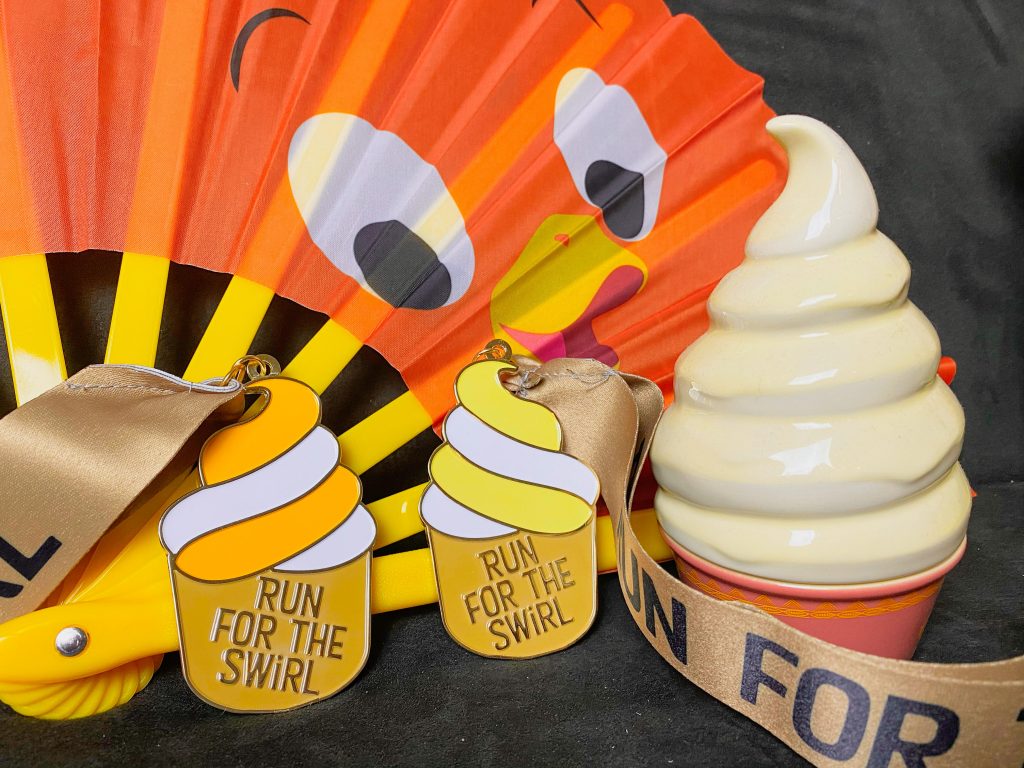 There are no distance or pacing requirements for this race. We hope you can use this race to replace a cancelled race on your schedule, motivate you to train for your next race, or enjoy family time together. You are welcome to walk, run, jog, bike, swim, or push your way across the finish line! Use your imagination to make it fun!
Would you like to participate in the Virtual Run For The Swirl? Find this adorable Run For the Swirl Virtual Medal in our Etsy store! We only have 150 medals so get them before they are gone! Interested in international shipping or have questions? Please email us at [email protected].
When you are ready to race CLICK HERE to download your bib, start line, and finish line to make your race fun! Once you complete your race, share your medal photos with us on social media using the hashtags #RunForTheSwirl and #RunTheImpossible!
CLICK HERE to download your race packet including a printable bib and start/finish lines