With RunDisney races becoming virtual for the end of 2020 and beginning of 2021, its important to still have goals and make these races fun! The RunDisney Wine & Dine Half Marathon, Walt Disney World Marathon, and RunDisney Princess Half Marathon have all gone virtual! Plus, the additional 5K and 10K races as well. Many runners are choosing to still run to meet their goals, and new runners have signed up to bring a little Disney magic home.
1. Train for your Race Distance
First, and most importantly, you still need to train for any virtual race. Injuries can still happen and it is important to feel strong on race day. We recommend a few different plans. The Couch to 5K plan is great for runners looking to run the entire 5K distance, and they have longer plans as well. Jeff Galloway provides a sustainable Run-Walk-Run plan that we love and use personally. Ultimately, you may have to try a few plans to see what works. The most important part is having a plan and sticking to it.
2. Map out a Route
Safety continues to be the theme for your pre-race planning. Knowing when and where you will run is critical. You should notify your emergency contact of your whereabouts, especially if running somewhere new. Having a route also helps plan out water or fuel stops. We like to circle around past our house a few times during a long run to fill up our water bottles and have a guaranteed potty stop!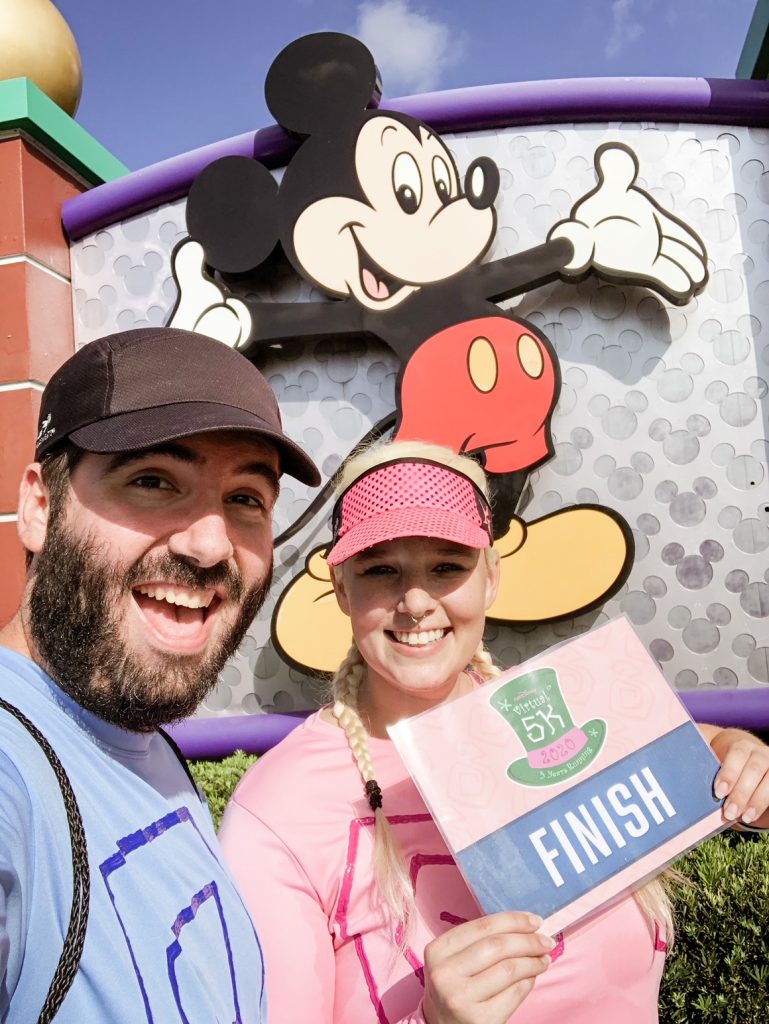 3. Find Your Support Squad
If you are running on Disney property (following all of the current resort rules), you can enlist your family and friends to carry around water for you and take photos! If you're running at home, they can set up lawn chairs and be your ChEAR squad too! The best part about a virtual race is that the squad can be virtual too! Ask for well wishes on your social media – you can always tag us as well!
4. Wear a Fun Costume
Alright, it's no secret we love to run in costume! It makes the race more fun, and the pictures and memories more magical! We have loads of great running costumes available for your next RunDisney Virtual Race! Make sure you wear something comfortable and weather appropriate as well. Even though the race is virtual, the fun is real!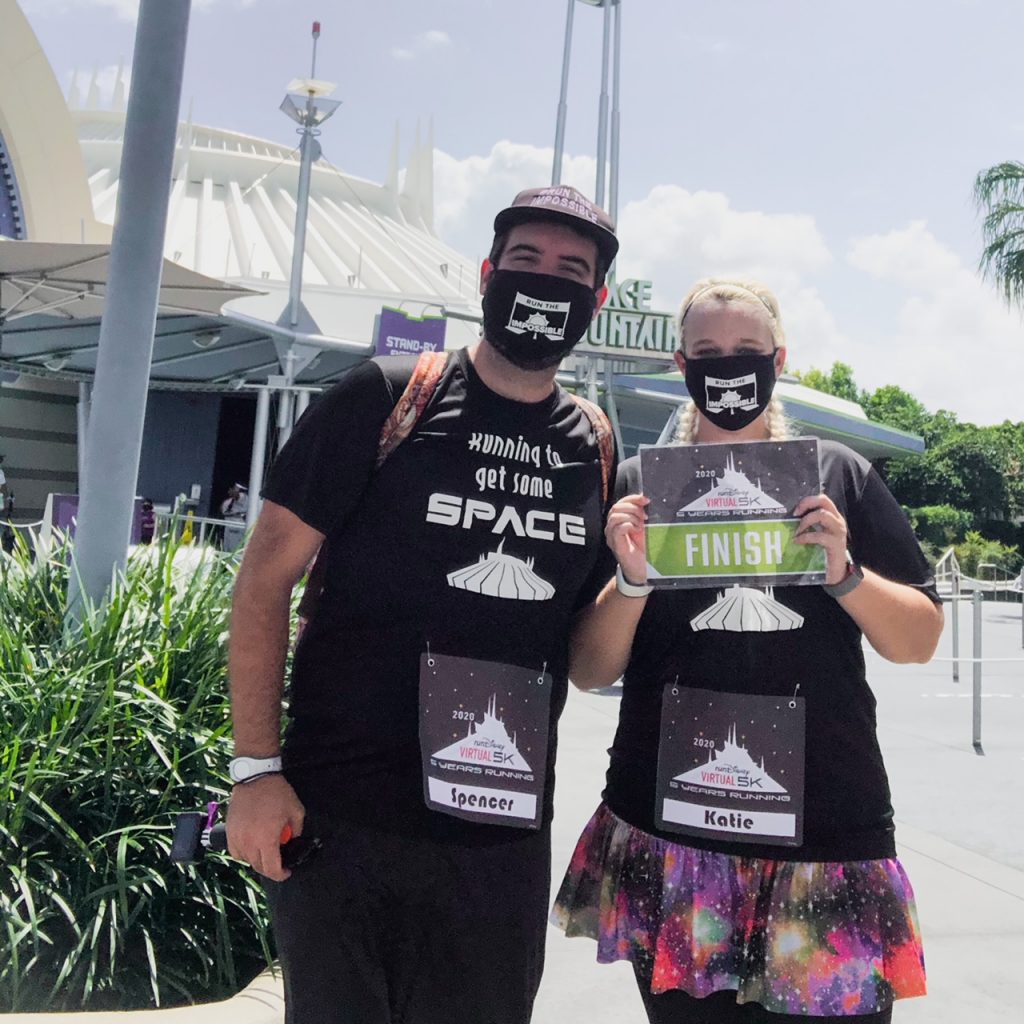 5. Celebrate Every Mile!
This one is easy to forget sometimes! When we run virtually, we love to play fun themed music, wear our costumes, and share the miles with our friends on social media. Even though our RunDisney races look a little different right now, we can still enjoy them as much as possible! We plan on celebrating with Mickey-shaped food at home too!
Running on a treadmill?
If you're running your virtual race on a treadmill, turn on our Run The Impossible Treadmill Series on YouTube! We have dozens of Treadmill Videos at Disney Parks, Universal parks, and other theme parks around the US! Run at Magic Kingdom, Disneyland, Universal Hollywood, Islands of Adventure, or any other number of theme parks virtually, from your own home!
Looking for more info on the 2020 RunDisney Virtual Summer Series? Check out our recaps for June, July, and August!