Peloton, a leader in the at-home fitness industry, is adding to their fleet of bikes and treadmills. Recently, they added an upgraded Bike+ and renamed the currently offered Tread to the Tread+. Now, they've added a more budget friendly treadmill that also saves some space. The new Tread is 40% cheaper than the Tread+ and 30% smaller overall. The Tread+ starts at $4,295, and the Tread starts at $2,495. We visited the Peloton Showroom in Tampa to see the differences for ourselves!
New Peloton Tread Size Difference
The Peloton Tread is about 30% smaller than the original Tread+ according to the staff at the Peloton showroom. We noticed immediately that it took up less space overall. It seems like this model could easily fit into a bedroom or family room, without looking so massive. Notably, you have about 8″ less of running space, but only save about 4.5″ overall in the footprint. It also is closer to the ground, so if you have trouble stepping up onto things, the newer smaller Tread is a better option.
Our Thoughts: This is great for smaller spaces so you can have a room with a Tread instead of needing a larger dedicated space. If you have long legs, the loss of running space could be meaningful!
Our Thoughts: This is great for smaller spaces so you can have a room with a Tread instead of needing a larger dedicated space. If you have long legs, the loss of running space could be meaningful!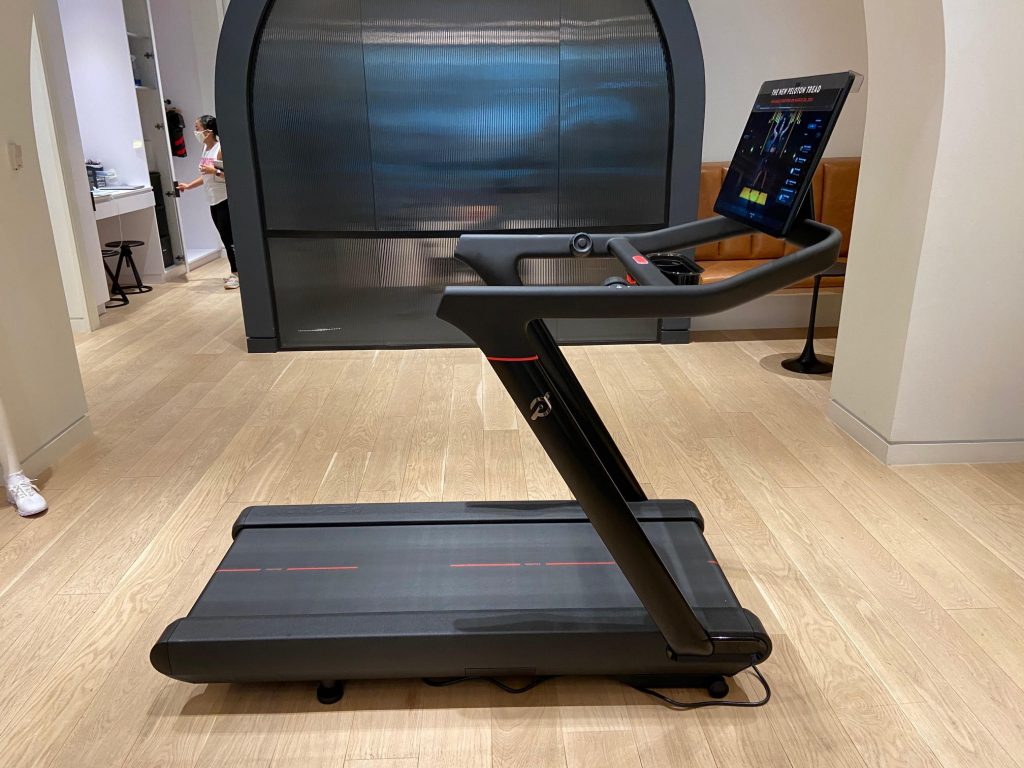 Peloton Tread Screen Differences
If you've seen our Instagram stories, you know the Peloton Tread+ has a massive screen. We love it! It is easy to use the same screen for our floor workouts, so we do not use any sort of TV in our gym area. We even use the Tread+ screen for Peloton Yoga regularly! The new Peloton Tread has a much smaller screen. The new screen is just under 24″ diagonally, that's again about 8″ smaller than the previous model. This is definitely noticeable, but worthwhile if you need the device in a smaller space. The screen does boast a better camera and microphone for video chatting, but we have never used that feature personally.
Our Thoughts: The screen is a major difference. If you don't mind using a TV for strength and yoga this is fine. If you want one machine to do it all, you need the Tread+.
Peloton Tread Belt Differences
The running belt surface is the major difference! The new Peloton Tread comes with a standard treadmill belt. It is not bouncy like the OrangeTheory treadmills, like many have asked. It does need regular maintenance (like most treadmills) and the warranty details have not been released yet. Peloton does a great job with service calls for us, so this doesn't concern us too much. The Peloton Tread+ has slats that are more like running on outside pavement. The slats are also flush with the side trim, which means less of a trip hazard. The Tread+ does not require the regular maintenance like the new Tread.
Our Thoughts: This one comes down to level of use. Are you training for a Half Marathon and logging dozens of weekly miles? You need the Tread+. Are you using this for cross training and bootcamp style classes? You need the Tread.
Peloton Tread Technical Differences
There are some other notable differences we will add here, that might impact your specific buying situation. The Tread does not have "Free Mode", which is a feature where you can "unlock" the belt to move it only by your physical power. It feels like pushing a sled and is used mainly in bootcamp style classes. The Tread also only goes up to a 12% incline as compared to 15% in the Tread+. This feature is mostly used in the different types of walking classes.
Our Thoughts: None of these differences make a huge difference to us. If you plan on using the device for intense bootcamps or walking classes, it might be worth a second thought.
For us, we are keeping our Tread+ because it works well for our needs and we don't need anything new! Let us know if you have any questions about either awesome Treadmill – we are happy to help!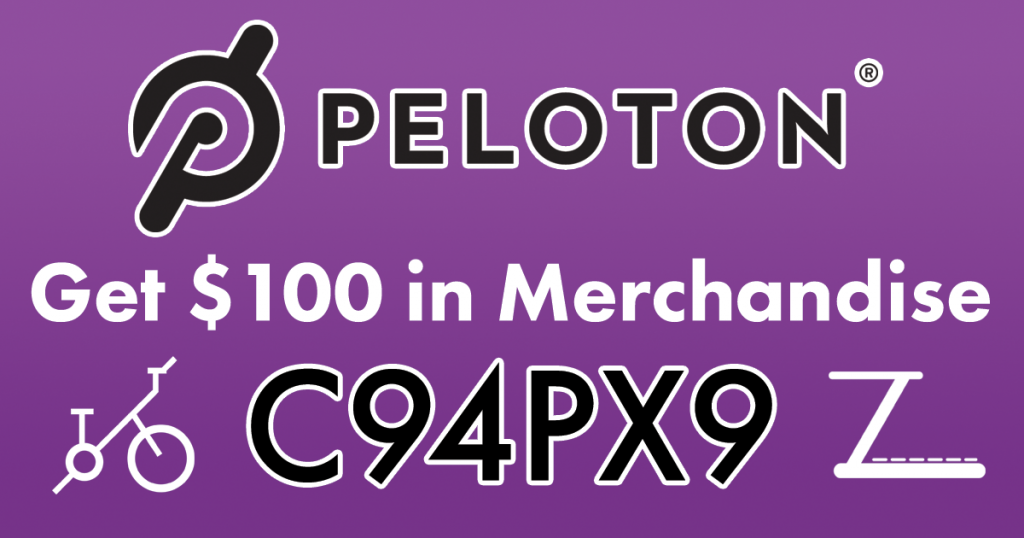 Want to speak to a Peloton sales representative directly? Send an email to Kristin Terry at the Tampa Peloton Showroom with questions!
If you want to learn more about how we found Peloton and switched to a strictly Peloton workout routine, check out our blog here.