Previously, many hotels at Walt Disney World and DVC properties around the country held Fun Runs through the resort property once a week. After hotels could reopen in 2020, many activities were halted. Luckily, Disney's Hilton Head Island Resort has chosen to switch to a "virtual race" format where runners can run independently at their leisure! Shadow's 3K is a safe and fun activity at the resort!
Signing Up for Shadow's 3K
Signing up for the Shadow's 3K race is easy! The cost is $10 and you can visit the recreation window near the Big Dipper pool at any time they are open to sign up. Once you sign a waiver, you are provided with an envelope including your race medal and bib. A map was not provided, but the Front Desk was able to provide one for us! There are no time or pace requirements for this race. It is not required for every member of your party to sign up to participate, only those that want a medal need to pay for this!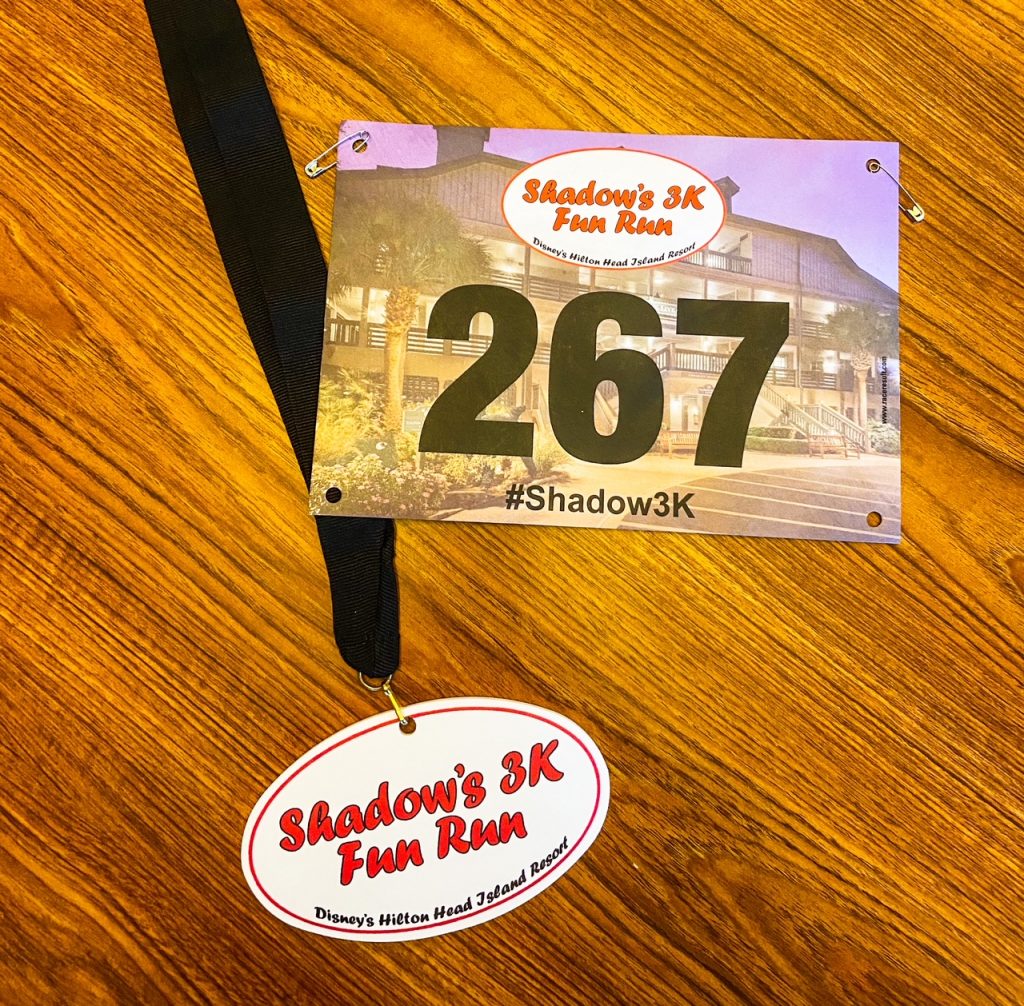 Shadow's 3K Course
Previously, the Shadow's 3K course was 3 laps around the buildings of the resort. Since you can run the race at your leisure, you could still do this if you would like. Notably, masks must be worn while on property at Disney's Hilton Head Island Resort. We don't recommend this path as you could come in contact with more guests and it is not as easy to stay physically distanced.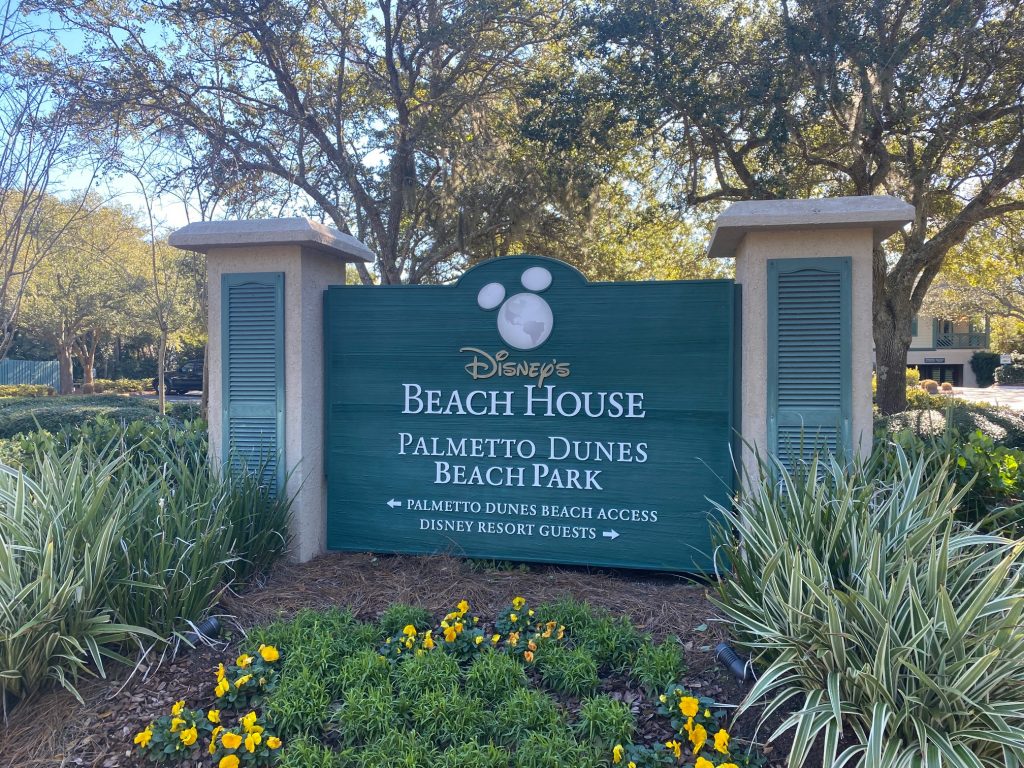 Currently, they are recommend you run the 1.5 mile path from the main resort to the Beach House. Since this resort is split into two physical locations, there is a shuttle that would return you to the main property if you complete the race after 9AM. Always check on the shuttle schedule if you are interested in taking the shuttle. There are restrooms available at the Beach House! Alternatively, you could always run back to the main property to make the distance closer to a 5K!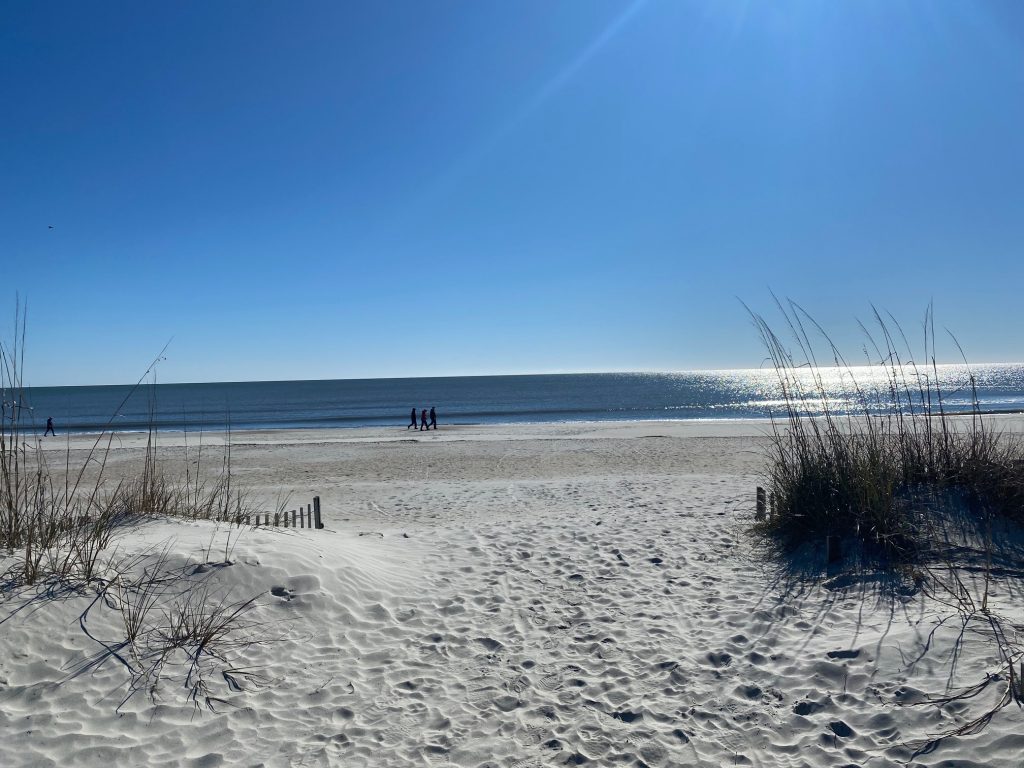 The path to the Beach House is not entirely owned by Disney, but there is a great path under the main road to cross. After that, you run through a neighborhood/resort area so there are some cars entering business driveways. Bikes are also frequent along this pathway. Check with local ordinances to determine if you need to wear a mask while exercising along this path, it is required at the Beach House.
Who is Shadow?
Shadow is the Golden Retriever mascot at Disney's Hilton Head Island Resort! Shadow was just a puppy when the resort was being built. She was always following everyone around, hence the name shadow! Now she resides at the resort and with her caretaker. While we didn't see Shadow on our visit, she has been known to visit with guests!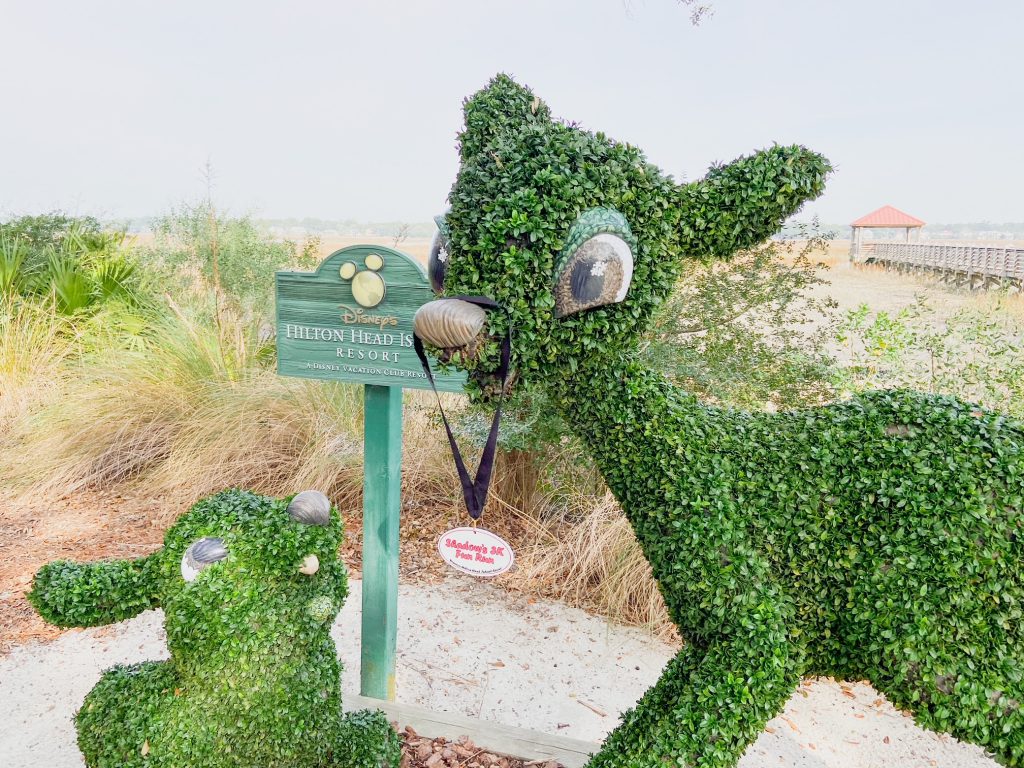 Being able to safely enjoy a fun run while on our Disney Vacation in Hilton Head Island, SC was excellent. We felt safe and that this race was worth the $10 cost. We hope to see more fun runs coming back soon all across Disney property!