After a year off from in-person racing, for the most part, we are thrilled to be back running half marathons! The Run Sunset Beach Half Marathon takes place on a small beach in southern North Carolina. It is an area we might not have ventured to originally. We are always thrilled when a race takes us somewhere new! This race series boasts giant medals too, so we were sold!
Run Sunset Beach Half Marathon Course
Don't let the name scare you, because there is absolutely no sand or beach running on this course. There also aren't too many amazing sweeping views of the ocean, but the beach air is great and the course does run near the intracoastal as well. The course is a figure eight shape, with the first half taking place on the island that is the true Sunset Beach and the second half back more on the main land area. There is a massive bridge, that isn't too steep, that runners cross twice. The bridge provides the best views!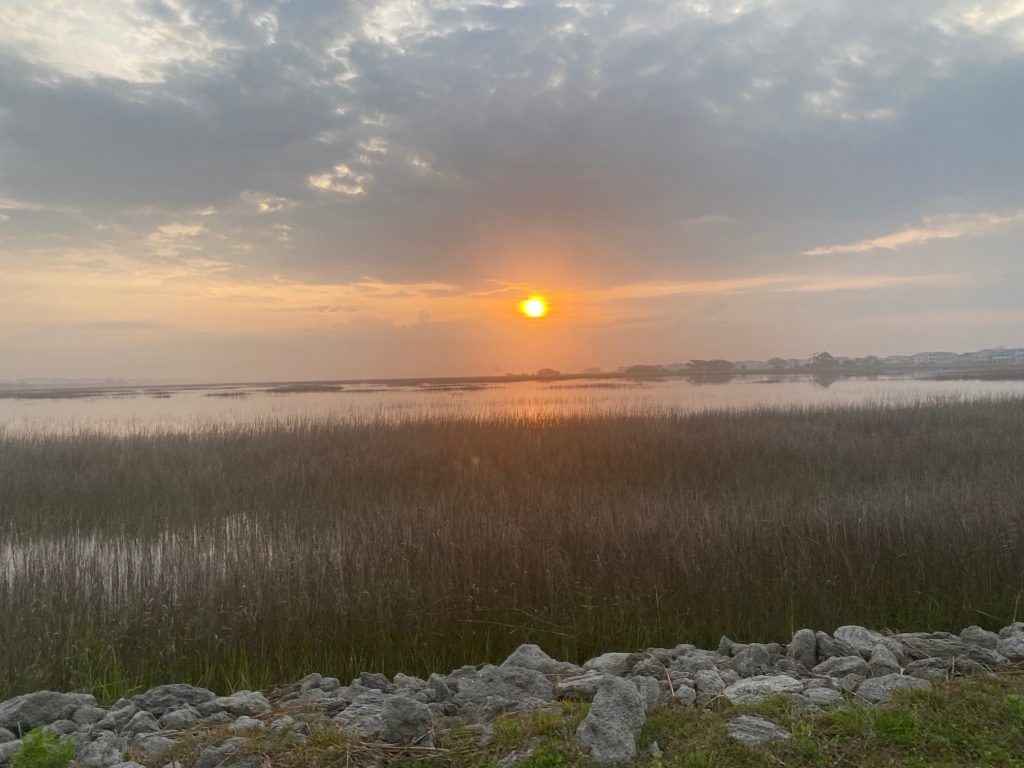 The first half of the course was by far our favorite. We could hear the ocean, taste the salty air, and feel the breeze. Not to mention, we were surrounded by adorable beach homes and we love to run by fun houses! The houses all have fun names on wood carved signs out front, too! The first half of the course passed quickly as we laughed about the names and designed our own dream beach house. There were also many residents cheering us on from their balconies and porches!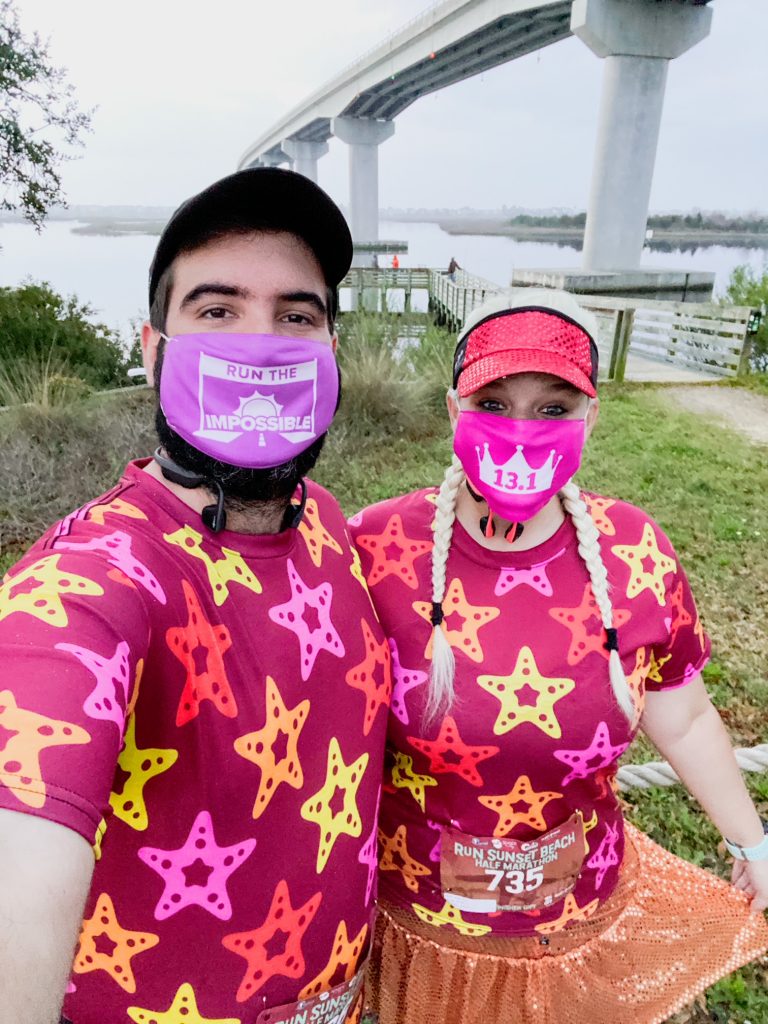 After running back over the large bridge, you spend some time around the mainland area. This part of the course isn't extremely notable until entering into the golf course area for the last few miles. Since we like to get our money's worth on the course (back of the pack runners) we were running through the golf course main road at 10:00-11:00am on a Saturday. Since the rain chance disappeared for the day, many golfers were driving through hoping for a tee time. This meant we were running on a shared road with cars, which we never like to do.
Run Sunset Beach Half Marathon Swag
The giant medal for this race was a huge motivator when we signed up. The series denotes that their medals are "Big Ass Medals" and the name held true! Finishers also received pajama pants instead of a race shirt. As we continue to fill our closet with many race shirts, having an alternative is a huge win for us. Unfortunately, the pants were delayed in transit and will have to be mailed out after the race.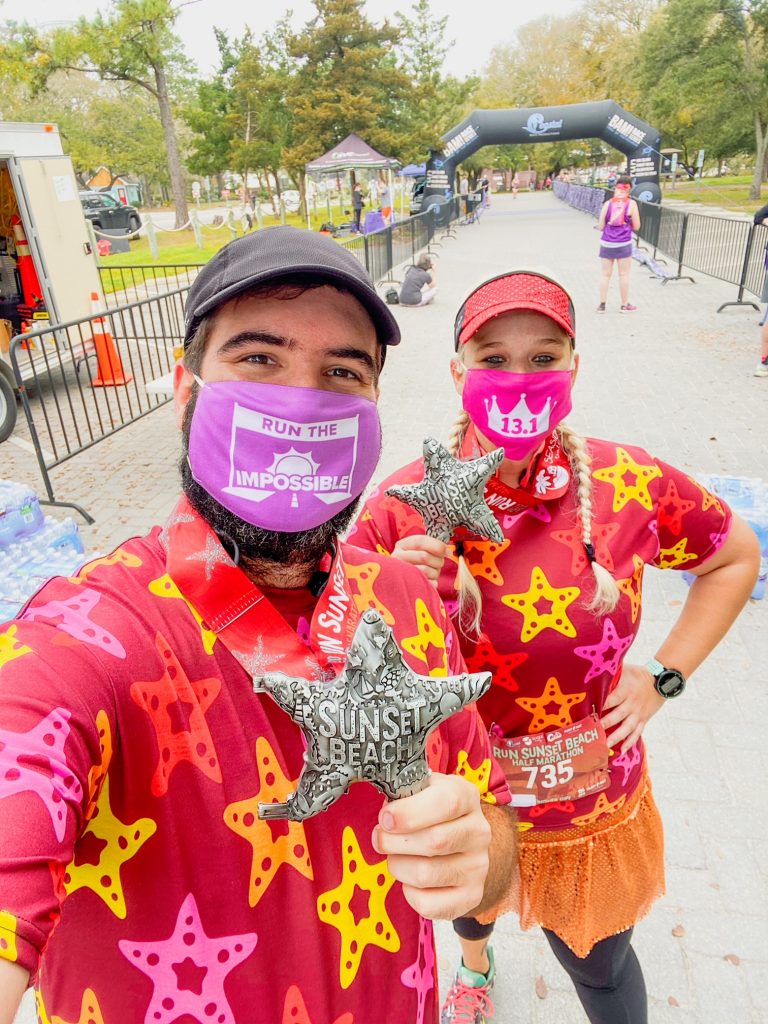 Overall, we had a really enjoyable experience. We felt this race stayed true to their claims to support all levels of runners. With a 3 hour and 30 minute time requirement, and a few runners coming in to the finish line just past that, there were some spectators and race staff cheering loudly for every finisher. Due to COVID-19 restrictions, there was no finish line party. Runners encouraged us to return as this race typically has a massive bash with beer and BBQ!