With the popularity of the Peloton Bike, it is no wonder that some third party challenges have gained popularity as well. The Pelofondo is a quarterly endurance challenge that is not directly affiliated with Peloton. The main goal is to ride a designated amount of miles in a sitting, day, or over the weekend. With four chances a year, it is easy to continue to train and improve throughout the year!
How many miles is the Pelofondo?
How many miles you complete for the Pelofondo is up to you! Many riders start with 35 miles. Other popular distances are 50 miles, 100 miles, and 200 or more miles! 62 miles is also common, as that equals a metric century. In the world of road cycling, a Gran Fondo (translating to Big Race) starts at 75 miles. Like the Pelofondo, it's a massive race with riders completing the distance together!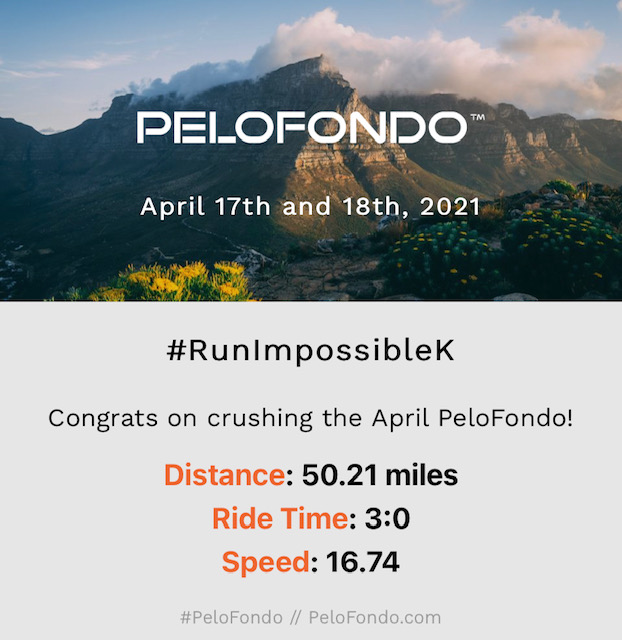 In April 2021, Katie completed 50 miles in one morning. It took her 4 classes and just under 3 hours to complete!
When is the Pelofondo?
The Pelofondo occurs 4 times a year, usually around the beginning of every quarter. Once one Pelofondo event finishes, the next will be announced! Typically, you can look for the rides in January, April, July, and October. It is a good idea to mark these in your calendar, as you will want to train for this endurance event.
Katie began training for her April 2021 event in early 2021. She completed distance rides with the Power Zone Pack, getting up to 90 minute long rides. Also, longer runs for her half marathon training helped with endurance as well!
How do I participate in the Pelofondo?
The Pelofondo is free to participate in! You can sign up directly through the Pelofondo Website or by using the Pelofondo Facebook Messenger. The automated system will take you through some questions about your leaderboard name, desired miles, and day (or days) you'll be completing the miles. Then it will help you determine some more information like estimated pace and time of completion, assist in helping you join an optional team, and providing motivation!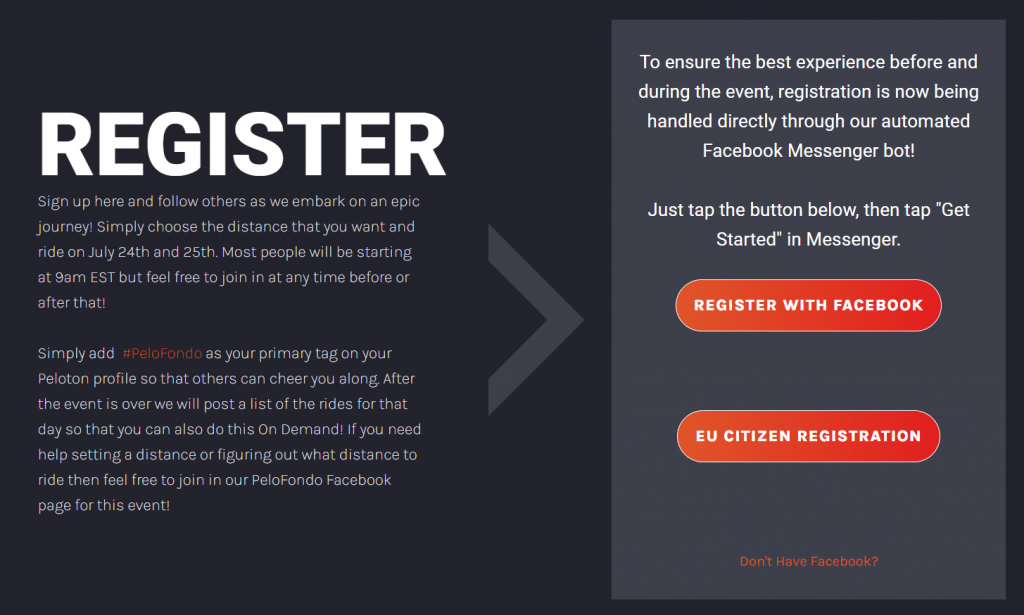 While Katie participated as an individual rider in the April 2021 event, she did choose to complete some of the suggested classes along the way. There is a suggested schedule across the weekend if you want to complete your miles with other riders at the same time. This can be found on the website, or is available during the live stream of the event as well. It was fun to ride in the large classes together!
How do I prepare for the Pelofondo?
Since we are runners, it is a similar preparation for a road race! You do need to train for this event. It is no joke to ride over 35 miles in a single-sitting. As said above, PZ Endurance classes will prep you for long rides on the bike and are a great place to start! One of the biggest issues we see with first time Pelofondo riders is the lack of seat cushioning. Katie uses a cushioned bike seat cover, or you could wear cushioned bike shorts.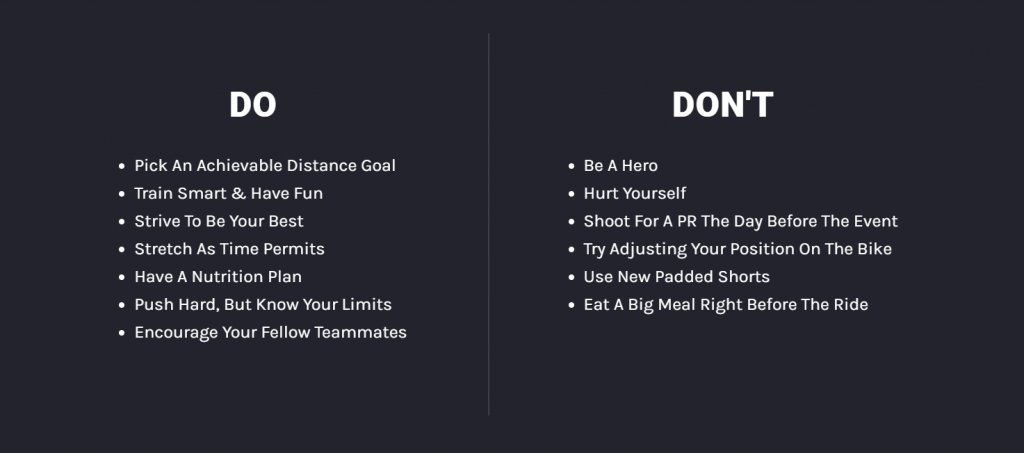 On the day of the event, make sure you are refreshed and ready for fun! Don't eat anything too heavy the day of, but PLEASE don't forget to eat. You will be burning hundreds of calories, and it's totally acceptable to snack while you ride. Do not overdo yourself, it's easy to go hot out the gate and gas yourself way too quickly. Katie chose a pace early on that she felt comfortable with and was an achievable goal.
The Pelofondo was super fun and an excellent experience to work towards! We recommend this as a great event to train for and provide motivation! Make sure you let us know if you are completing the next Pelofondo!