So you've decided to start taking classes with the Power Zone Pack on your Peloton Bike – where to start? First step is your FTP Test! This is a 20 minute test, conducted directly on the Peloton Bike to determine your relative fitness level. Taking the test ensures that the Power Zone classes will be tailored to your unique fitness level!
Where is the FTP Test?
The FTP Test is a 20 minute class that you can search for on your Peloton Bike. The Peloton Power Zone instructors are Matt, Ben, Denis, Christine, and Olivia. We recommend picking your favorite instructor, because its about to get real personal! The best structure is to begin with a 10 or 15 minute FTP Warm Up, then stack the 20 minutes FTP Test, and finish your session with the FTP Cool Down and maybe a quick stretch. It is not recommended to take the FTP Test on a day when you are taking other classes, so carve out a day to give it your all!
Strategies for the FTP Test
There are many strategies for the FTP Test, and over time you will find what works for you. The most accepted option is to go directly from the FTP Warm Up into your FTP Test without stopping your legs. Every second of the 20 minute test counts, so you'll want to start directly at a good pace. Some riders recommend beginning at your Zone 4 (or where you estimate your perceived Zone 4 effort) and increasing every 5 minutes.
Some riders will mute the instructor completely, and play their own music. Katie tried this strategy and she prefers the instructor encouragement along the way. Other riders may attempt high resistances out of the saddle, but this will skew the numbers in an unattainable way during the actual Power Zone Pack classes. Remember, you are more efficient in the saddle!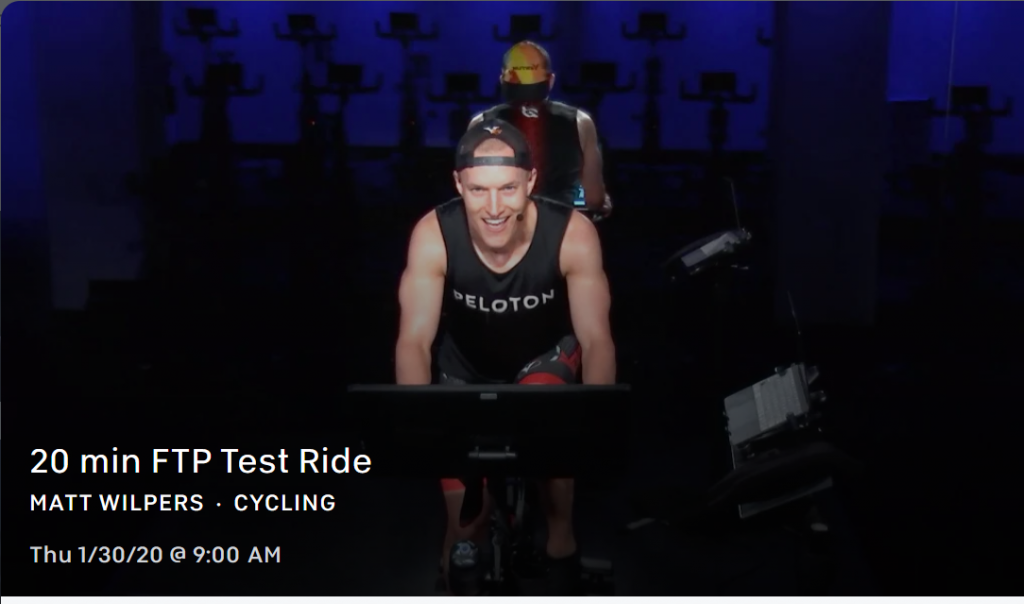 When to take the test
You should retake the FTP test every time you have a change in your fitness levels. This means many riders retake the test after every Power Zone Pack Challenge to ensure they are riding at their most optimal zones. It is also important to retest after you've taken some time off of the bike. Even though time off might mean your zones will decrease, it is again important to ride at your fitness level.
The FTP test can be a hot topic for some and terrifying for others, but ultimately its just an identifier to help you be the best you can be on the Peloton Bike! Sure, its a grueling 20 minute class, but the reward is so worth it! Looking for more info on Power Zone? Check out our blog with all the need to know info.