After a full year of Club RunDisney benefits, plus some extra time during the year of cancelled races, we can finally write a full review! We purchased Charter Memberships at the Platinum level for Club RunDisney in 2020. Since the entire 2020-2021 runDisney race season was canceled/virtual, we received an additional complimentary year. Let's break down the levels, the benefits, and determine if Club runDisney is worth it for you.
First, we want to note that Club RunDisney memberships run from October 1st through September 30th (Disney's fiscal year). This means even if you sign up in the spring, you will not have benefits until October 1st. This includes early race registration. Essentially, you will have in-race benefits during your membership time frame, and then early registration for the next set of races.
All three levels of Club RunDisney include a membership card, jacket, and virtual 10K with medal. In 2022, Gold and Platinum members will also receive a "Member Pin" (this is a new perk for this year). We did get two of each of these perks with our extension, and we like the variety so far. We appreciate that they aren't trying to use the same designs every year. Notably, we've also never worn the jackets!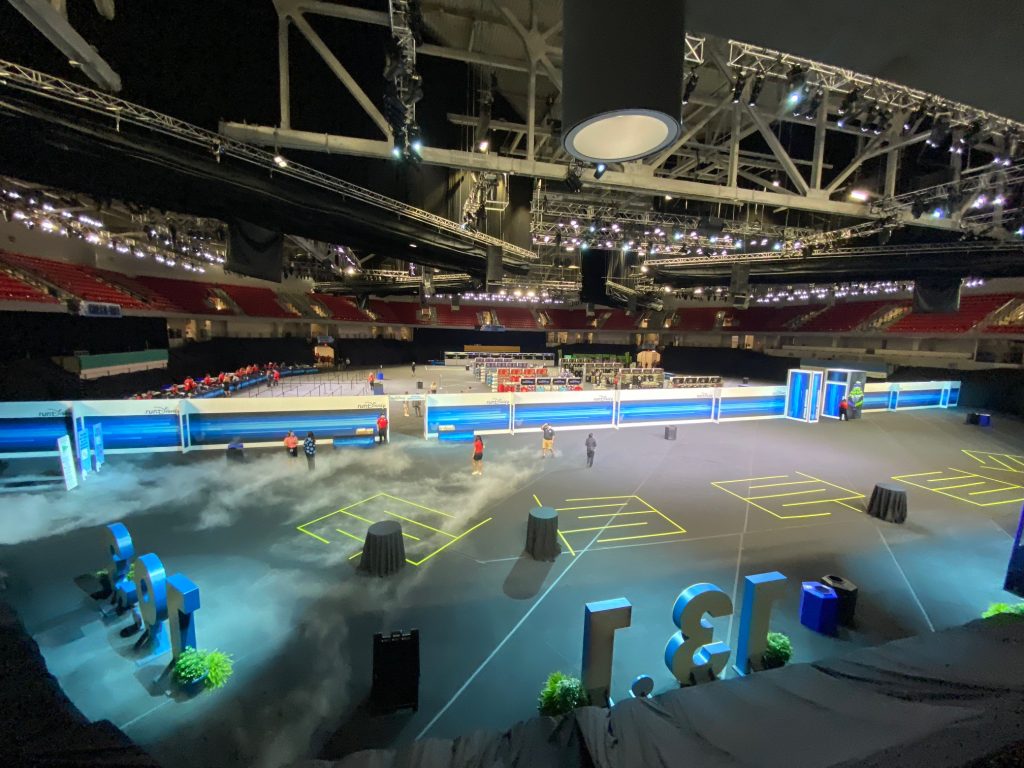 Platinum Club RunDisney Benefits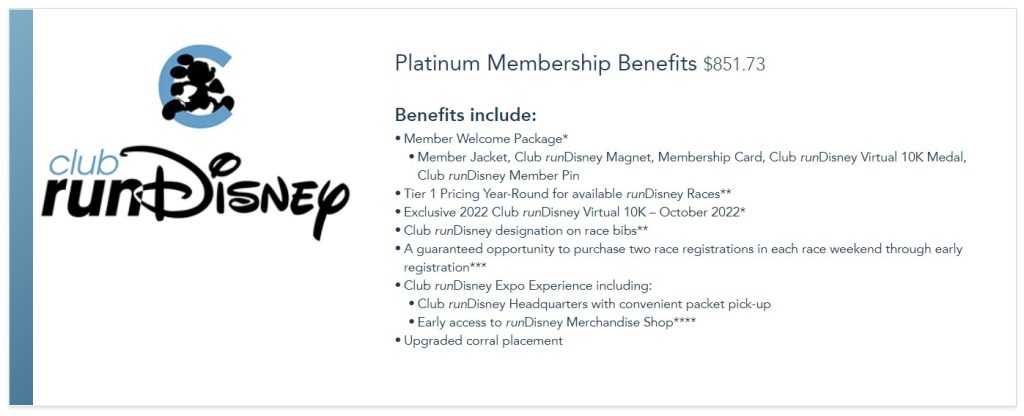 We have Platinum Club RunDisney benefits, and plan to continue to renew at this level. Members are offered renewals before new memberships go on sale. During a race weekend, Platinum Club RunDisney members are able to pick up their bib with convenience. This race season, it was upstairs above the RunDisney expo merchandise. After an easy bib pickup, we were able to shop the RunDisney branded weekend merchandise before other runners. This is a huge benefit, as many popular items sell out before lunch. Lines can also reach multiple hours.
During the race, Platinum Club RunDisney members have a designation on their bibs and are seeded in the first non-proof of time corral. For this recent race season, starting group 1 was the only corral that required a proof of time. Platinum members were in starting group 2. If you have a proof of time, you will be in group 1 and this perk won't matter to you. For reference, there were only about 200-300 Club runners at each race weekend for early bib pickup so this is not a large number of runners moving into any different corral.
New for the upcoming membership year, Platinum Club RunDisney members will be able to purchase two race registrations during the early guaranteed entry window (usually one week prior to general registration). Previously, Platinum members were only able to sign up for one distance. This now means runners can register for a 19.3 challenge and a 5K race to complete all distances in a weekend. There is no need to be on a computer at a designated time, a link with your guaranteed reservation is emailed to you and does not expire for an entire week. We usually get around to registration some time during the day it opens up for us.
Gold Club RunDisney

Previously, we would not have considered a Gold Club RunDisney membership. With the new benefits this year, it could be an option for some runners! Members at this tier now get early access to the RunDisney specific expo merchandise. We have concerns that merchandise "resellers" will purchase this tier of membership solely to gain Expo merch access. We do not know if Platinum and Gold members will enter the merchandise area at the same time yet.
Additionally, Gold Club RunDisney members can purchase one registration during the early registration period (usually the week before general registration). Previously, members at this tier could purchase a half marathon or higher distance (half, full, or challenge). They have finally opened this up to any race distance. This makes this membership level more inclusive for runners who prefer 5K and 10K distances.
Silver Club RunDisney

The level with the least amount of perks is the Silver Club RunDisney membership. Like all of the levels, they still receive the jacket, membership card, and virtual 10K. They also will have the designation on their race bibs. However, that concludes the benefits of the Silver tier. The last perk is listed as Tier 1 pricing for the year, but with races selling out so quickly – this isn't even a useable perk.
Which Level of Club RunDisney is for me?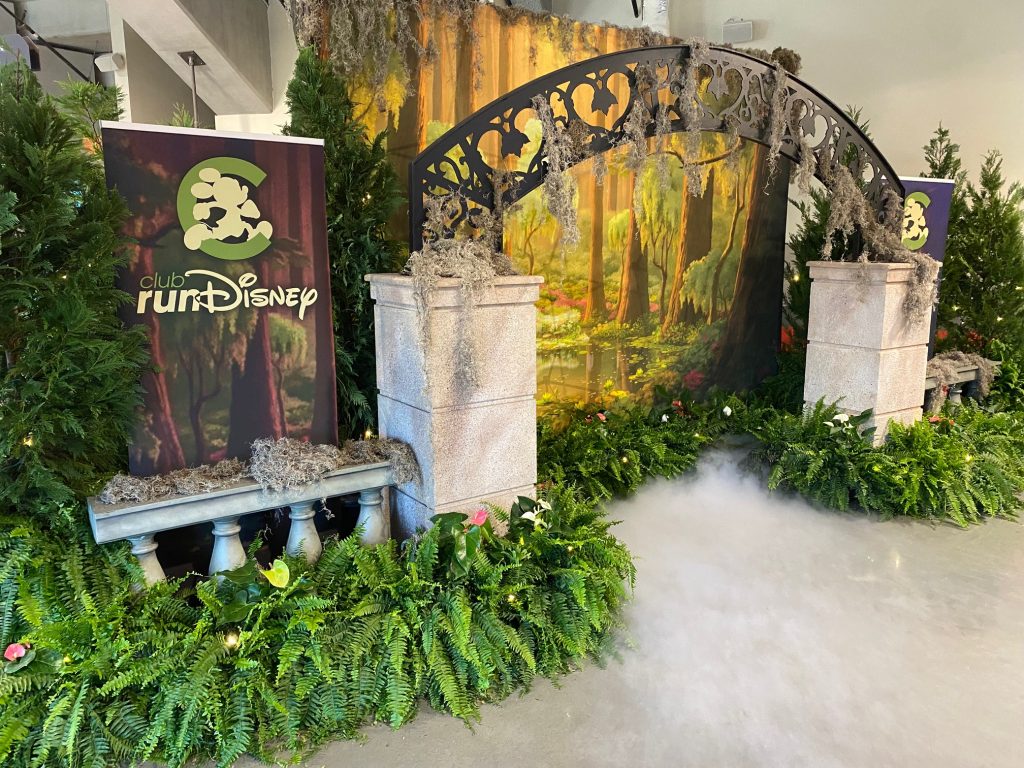 Silver – This membership level is for those runners who have some extra cash to spend on a cool jacket and a virtual 10K. There is no real membership perk, so you're buying a medal and a jacket.
Gold – The gold membership level used to be mediocre, but now has much more value. Runners who will run 3 or 4 race weekends a year will see a benefit from early registration. Also, early expo shopping saves tons of time!
Platinum – We enjoy our platinum membership. Early registration is the only option for us with a hectic travel schedule and knowing we participate in every race weekend. The early expo access allows us to grab what we need quickly and have the rest of the day to enjoy Disney. Plus, we love the convenient bib pickup!