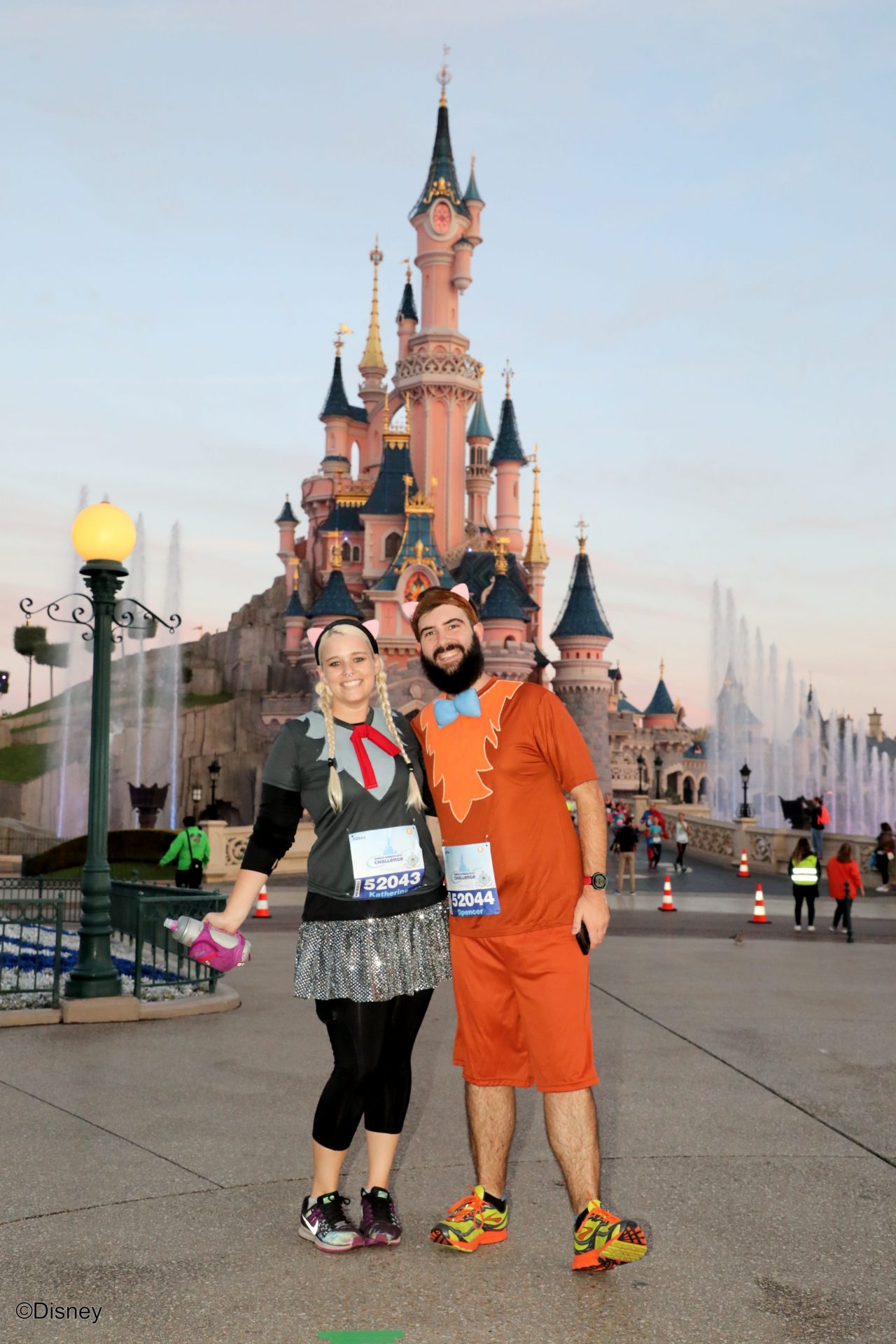 Right off the bat we need to mention this was absolutely the best Disney 10K (maybe even race) we have ever run!  The course was almost entirely in the park, the character stops were incredible, and the course support was solid.  If you are looking at running the Disneyland Paris Half Marathon, you need to run the 10K to complete the Bibbidy Bobbidy Boo Challenge!
2018 Update: It looks like they will be offering a 31K Challenge and a 36K Challenge to include the 5K!
Course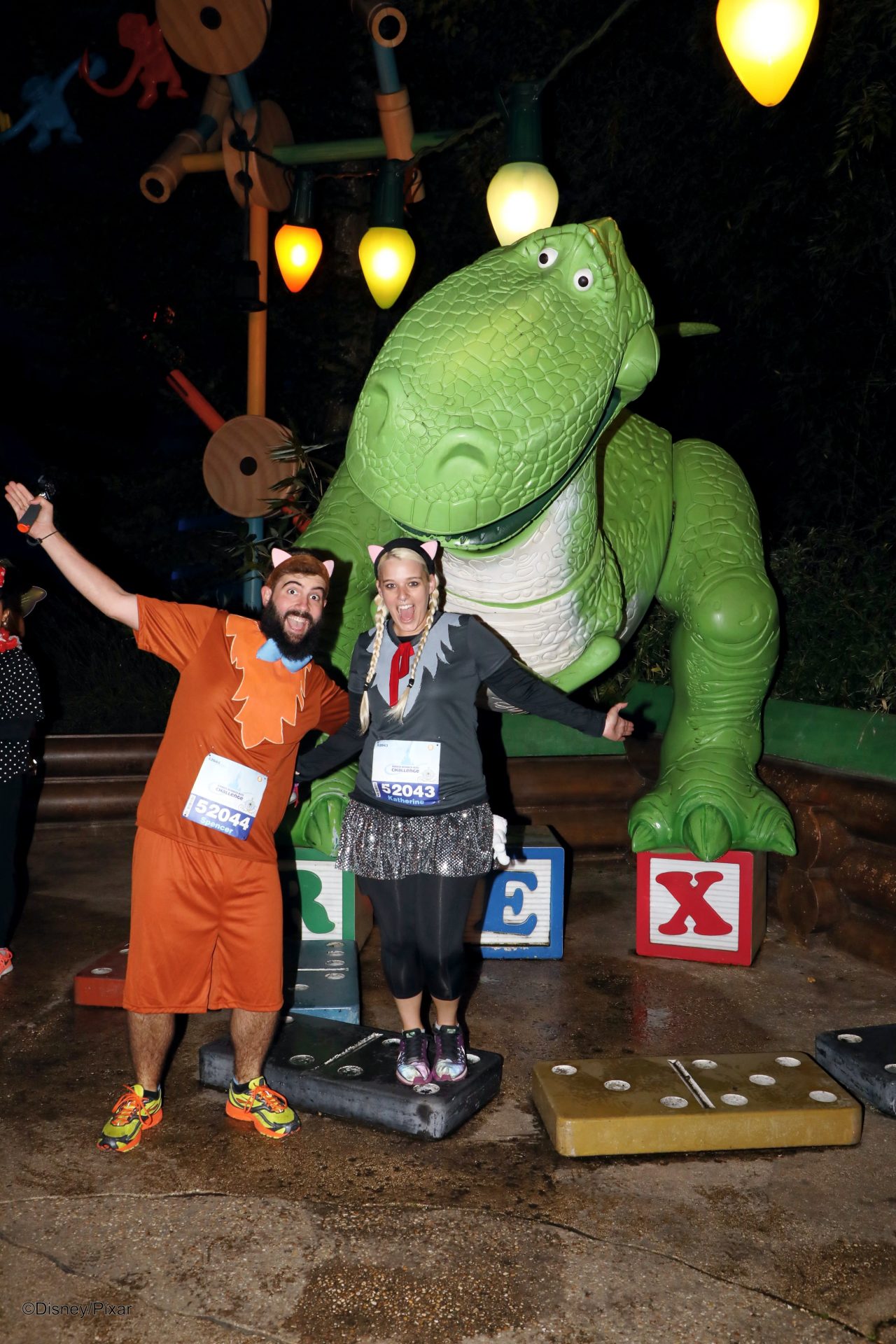 Disneyland Paris has the benefit of having both parks very close to each other.  This meant the entire 10K was on property, but even more incredible was how much time was actually inside the parks.  For the first time in runDisney history, the finish line was inside the park as well!  It was an amazing feeling to run across the finish line in Walt Disney Studios surrounded by characters!
Characters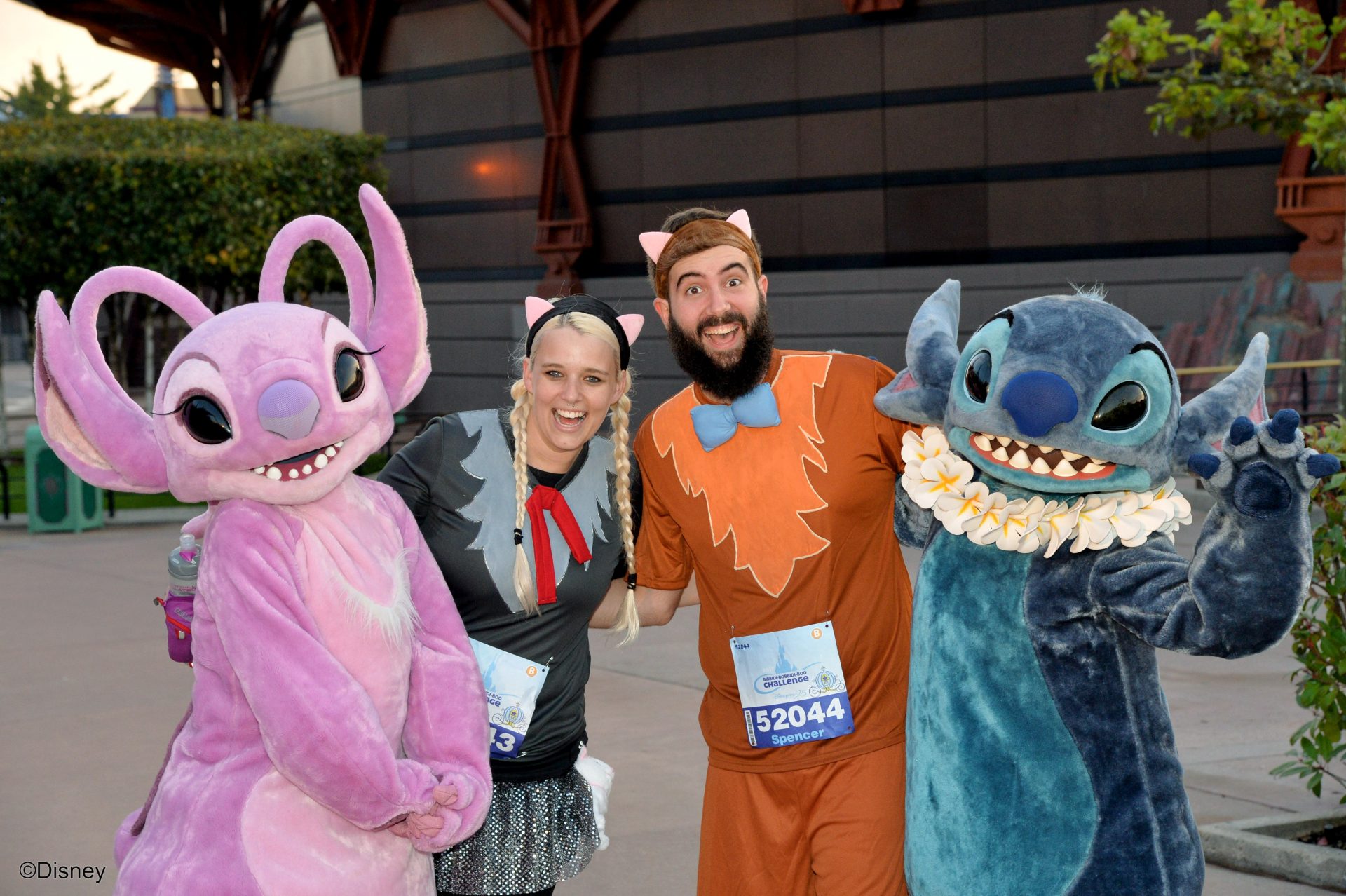 A huge perk of running a runDisney race is seeing characters that you may not often see inside the park.  This was probably the biggest highlight at this race.  It felt like around every corner there was a new character, most of which we had never seen before.  The character lines moved relatively quickly too and PhotoPass was there to capture the moment!
Support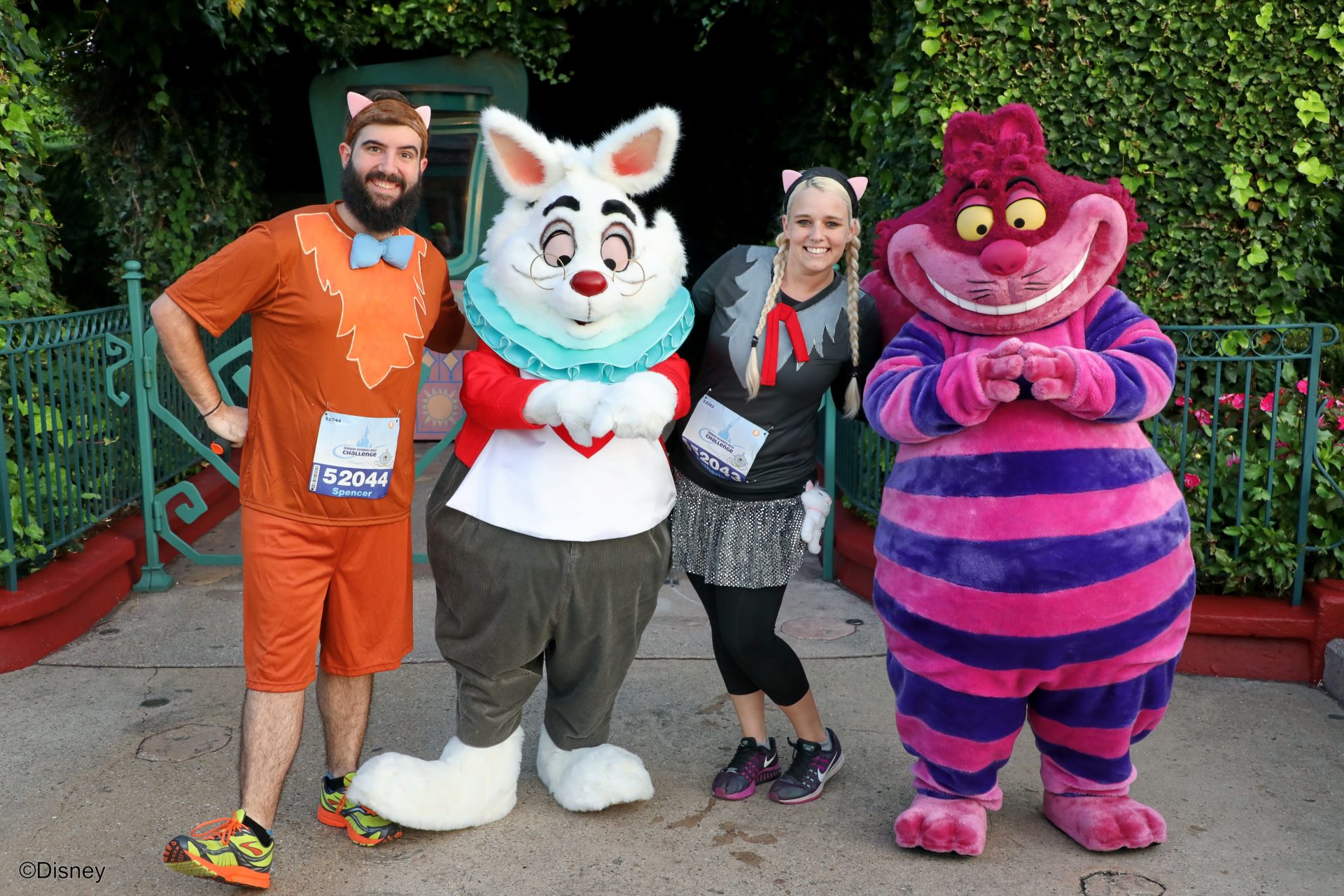 With a variety of great sponsors, on course support was solid and well spaced out.  There was plenty of water spaced throughout the course.  Like most Disney races, the in park bathrooms were also open and available to use.  We'd be lying if we said we didn't love that feature.
Swag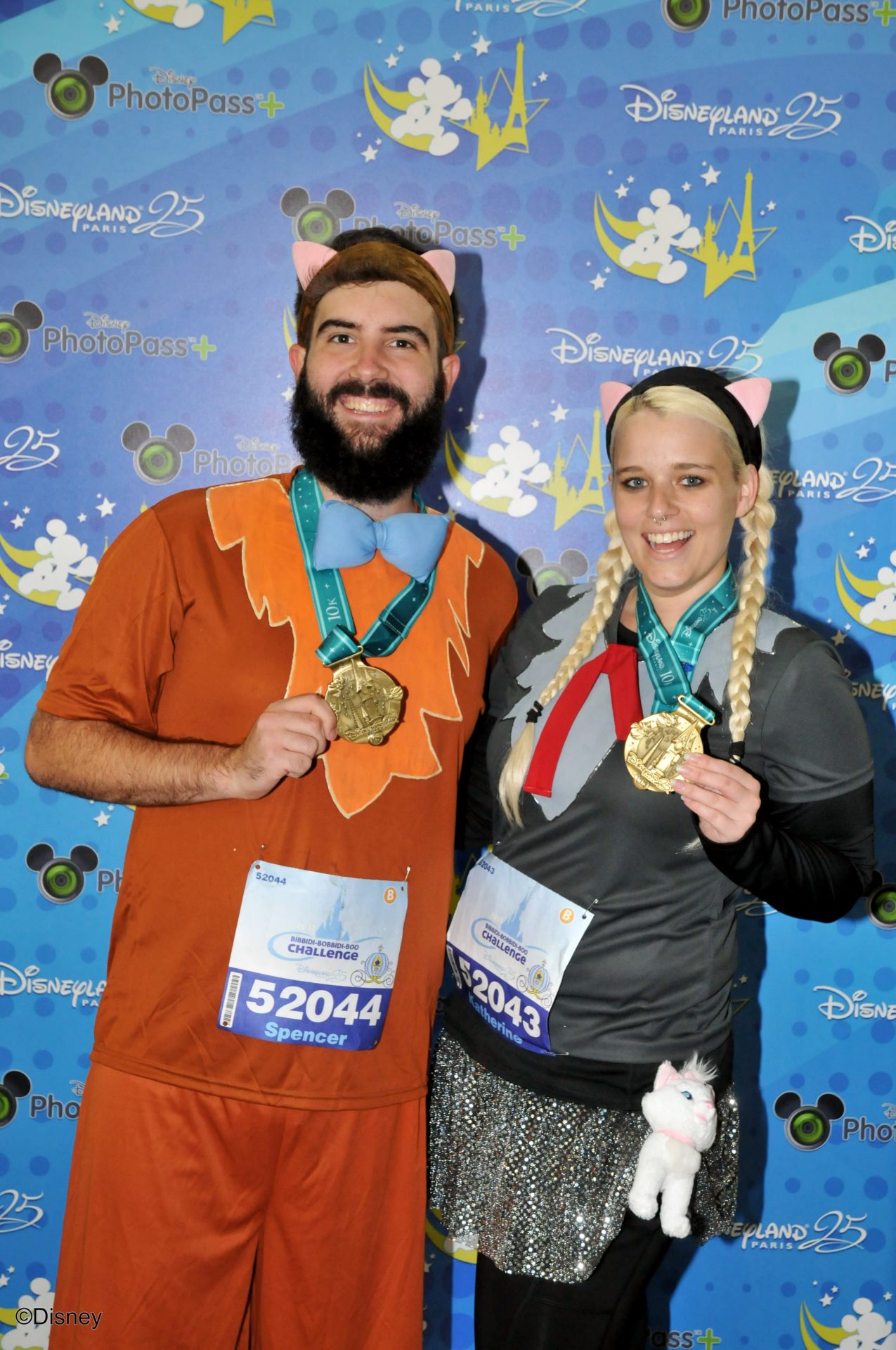 Luckily, we were tipped off about European sizes being a bit smaller than American sizes.  We did size up one size for our race shirts.  Spencer thinks one size up in a men's shirt is fine, while Katie feels little like a stuffed sausage in hers.  Maybe try going up two sizes or switch for a looser cut men's shirt.  The merchandise improved for 2017 and we each got an additional tech shirt at the store!  We also took advantage of pre-ordering the medal pins.