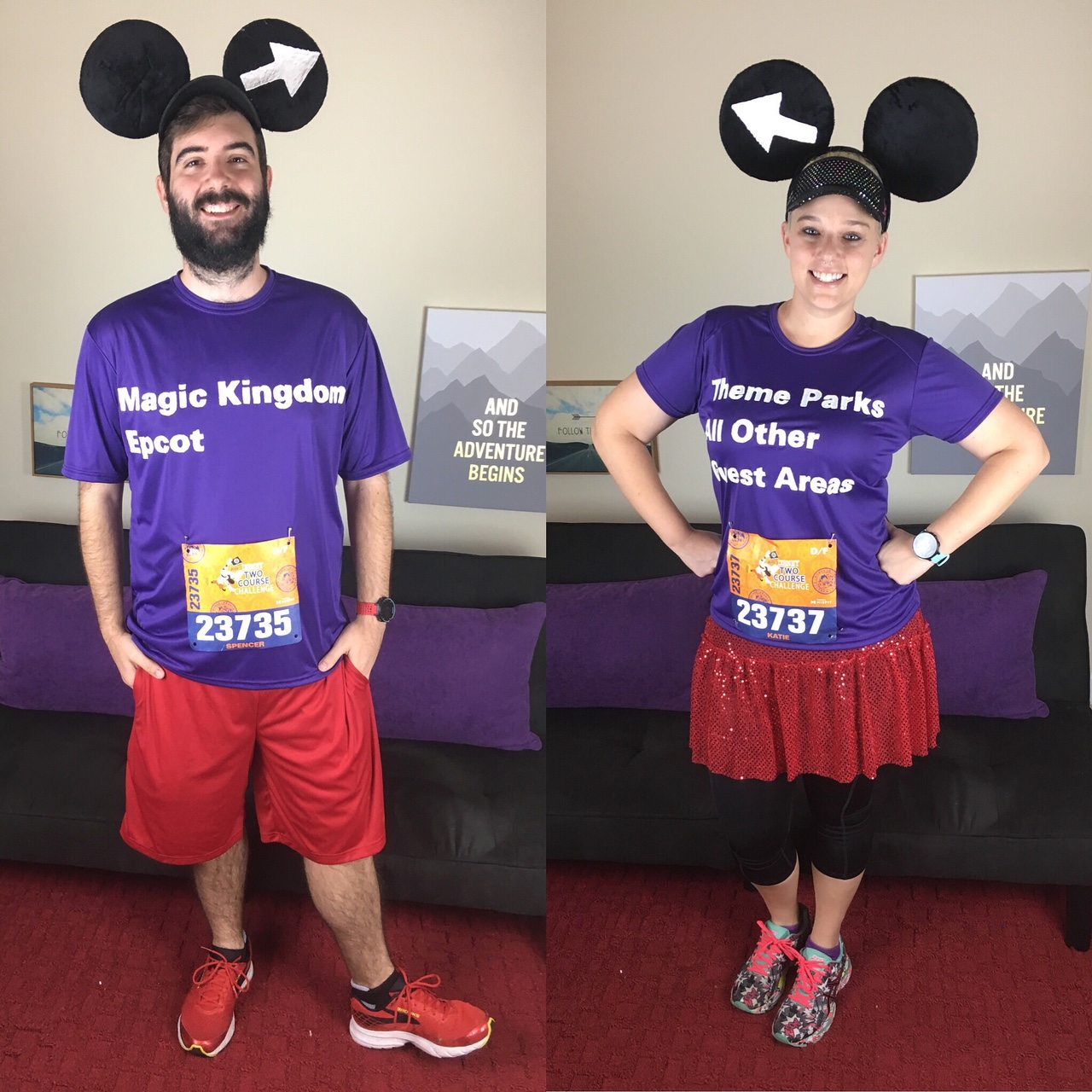 For the second half of the Two Course Challenge, runners must complete the runDisney Wine and Dine Half Marathon! This is after they have already completed the Wine and Dine 10K. Since this is only the second year with a 10K for the weekend and a daytime Half Marathon, there are of course some kinks to work out.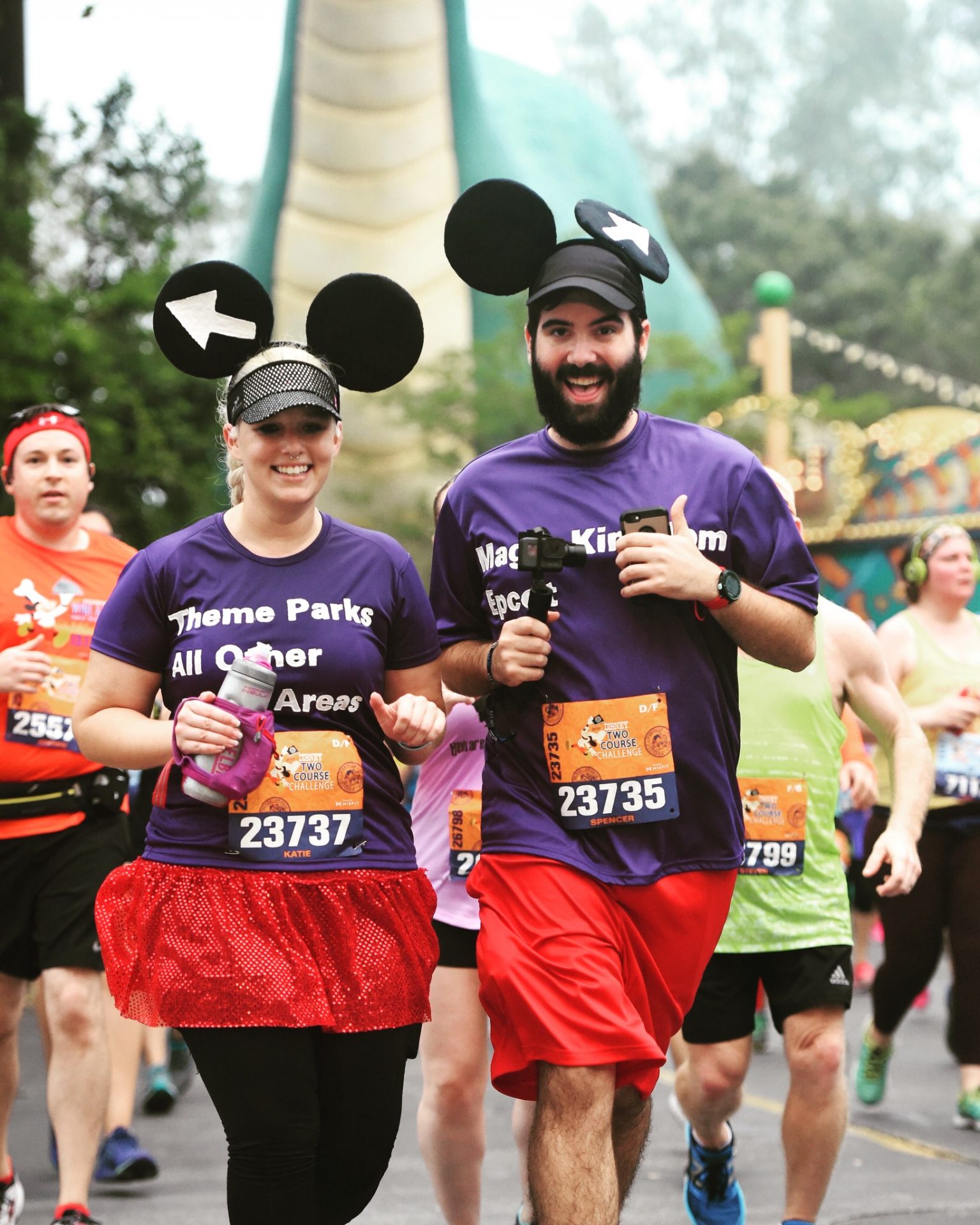 Wine and Dine Half Marathon Course
Just like for the 10K the day prior, the course was dark in many area. Luckily with Daylight Savings Time, it was a good brightness for our theme park time! The course was almost identical to the Star Wars Dark Side Half Marathon Course. Parking was at EPCOT and runners were transported by bus to the Ticket and Transportation Center (Magic Kingdom Parking Lot). Runners then continued on to Disney's Animal Kingdom, around some roads to Disney's Hollywood Studios, and then through the Beach and Yacht Club Resort area to finish at EPCOT.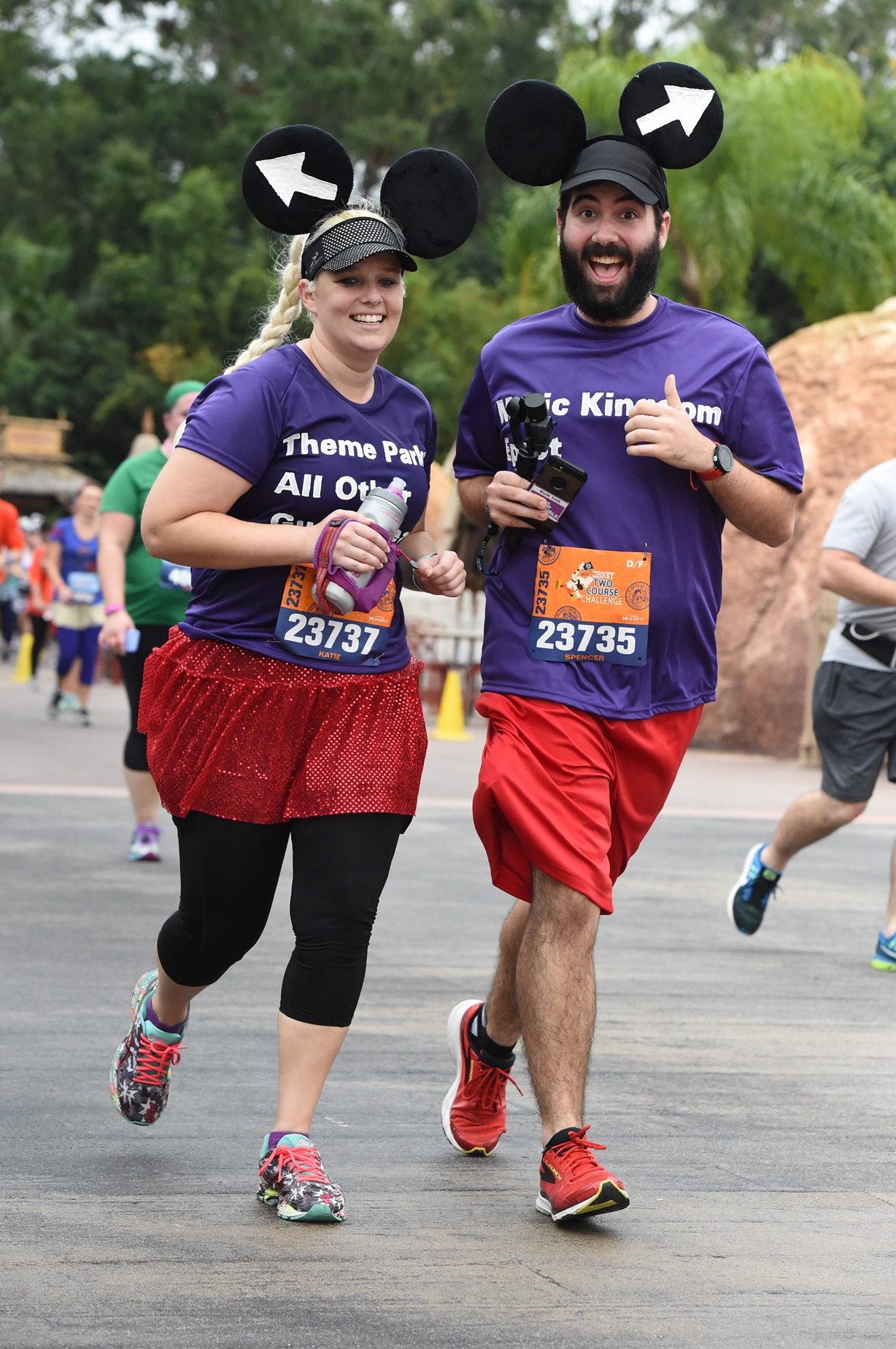 Wine and Dine Half Marathon Characters
runDisney continued to impress with the Characters for the Wine and Dine Half Marathon. Runners were pleased to see Tinkerbell and her Pixie Friends, Jack Sparrow and Captain Barbosa, and Oswald the Lucky Rabbit. There was also characters you can regularly meet like King Louie, Rafiki, Pluto, and the Country Bears. Katie's favorite character was the Mary Poppins Penguins and Spencer was thrilled to see characters from the Adventurer's Club (Pleasure Island memories!).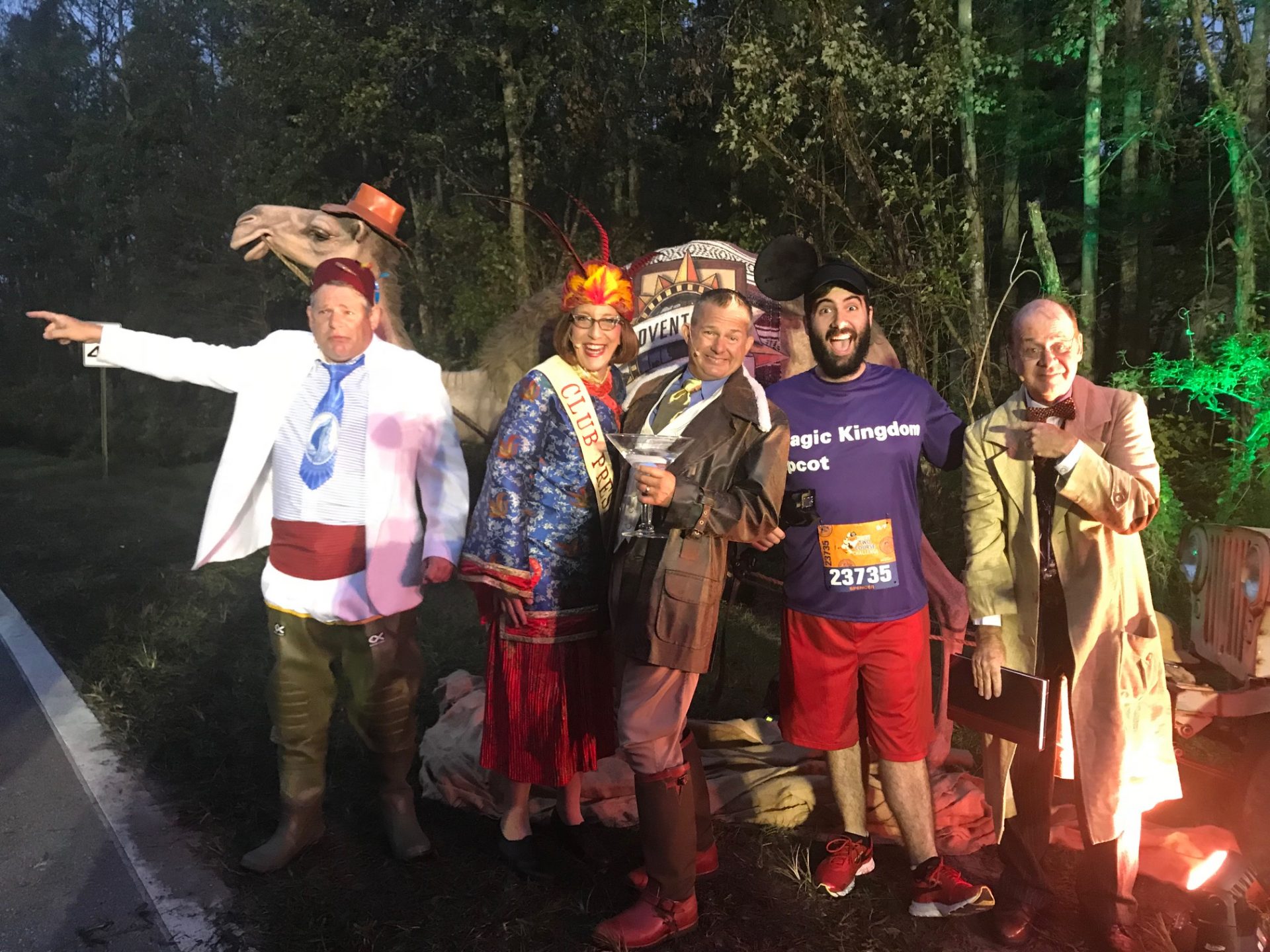 Running Through Walt Disney World
Obviously the main perk to run a runDisney Half Marathon is venturing through the Walt Disney World Theme Parks before they are open to guests for the day. For the first time ever, the Wine and Dine Half Marathon took runners through AVATAR: The World of Pandora! While we have visited there before, it was wonderful to enjoy the land in a much less crowded setting.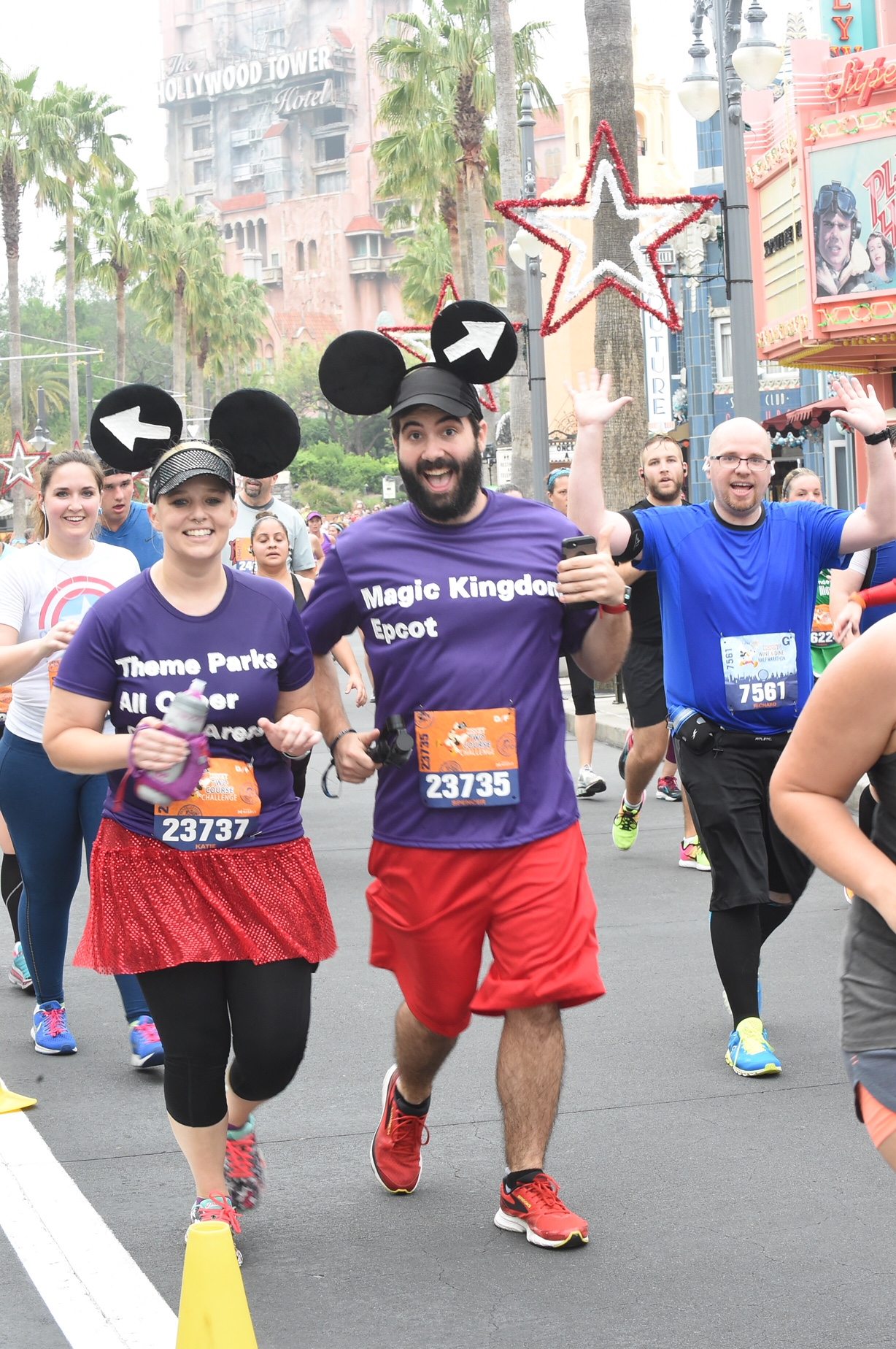 runDisney Finish Line
When Mickey cheers you through your last 10th of a mile, it is a truly special experience. With bleachers full of cheering supporters and Race Announcers with tons of energy, a runDisney Finish Line is the place to be! For this race there were loads of volunteers to hand out medals and plenty of medial volunteers ready to assist in any scenario. Obtaining Challenge Medals and snack boxes was a breeze as well. Our only complaint is the complicated chute to leave the finish area, which we understand is for security!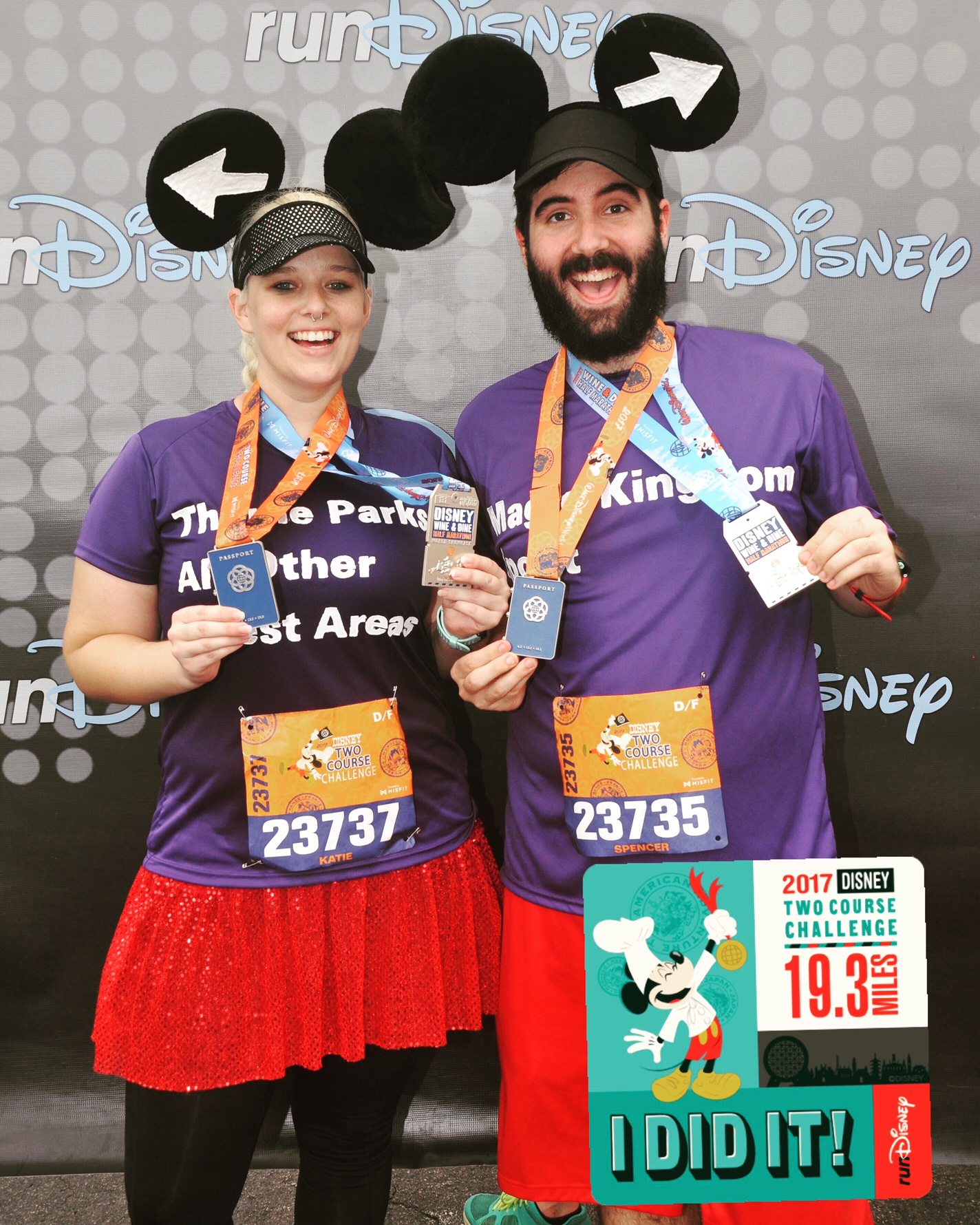 Overall
Overall, we were pleased with the Wine and Dine Half Marathon. We have already started planning for 2018 and intend to run the Two Course Challenge again. If we could change anything about the race it would be to offer the After Party earlier. For the second year in a row, we have slept through the party! Let us know in the comments if we will see you in 2018!