Even though people are bitter that the Wine & Dine Half Marathon is a daytime rice, we still love this entire race weekend! This half marathon follows the point to point course, with the start line at the Ticket and Transportation Center and the finish line at Epcot! With some minor changes this year due to construction, we were let down at the lack of park time, but in love with the extra on course entertainment! Runners can also complete the Wine & Dine 10K to receive a bonus Two Course Challenge medal!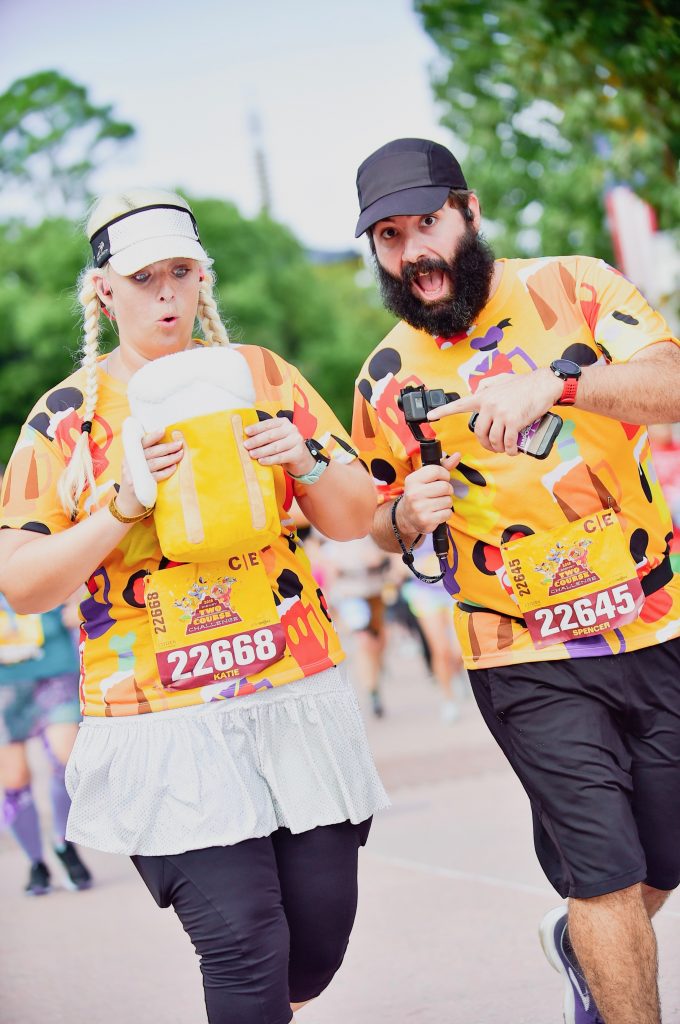 Wine & Dine Half Marathon Course
While we don't love the point to point option due to logistics (3:00AM bus rides are meh), we appreciate that it is different than the January and February races. The course begins at the Ticket and Transportation Center and heads towards Animal Kingdom. Your first in-park opportunity is right around mile 4. This is important to know too because this is your first chance at a real toilet! Trust us, you'll want to remember that.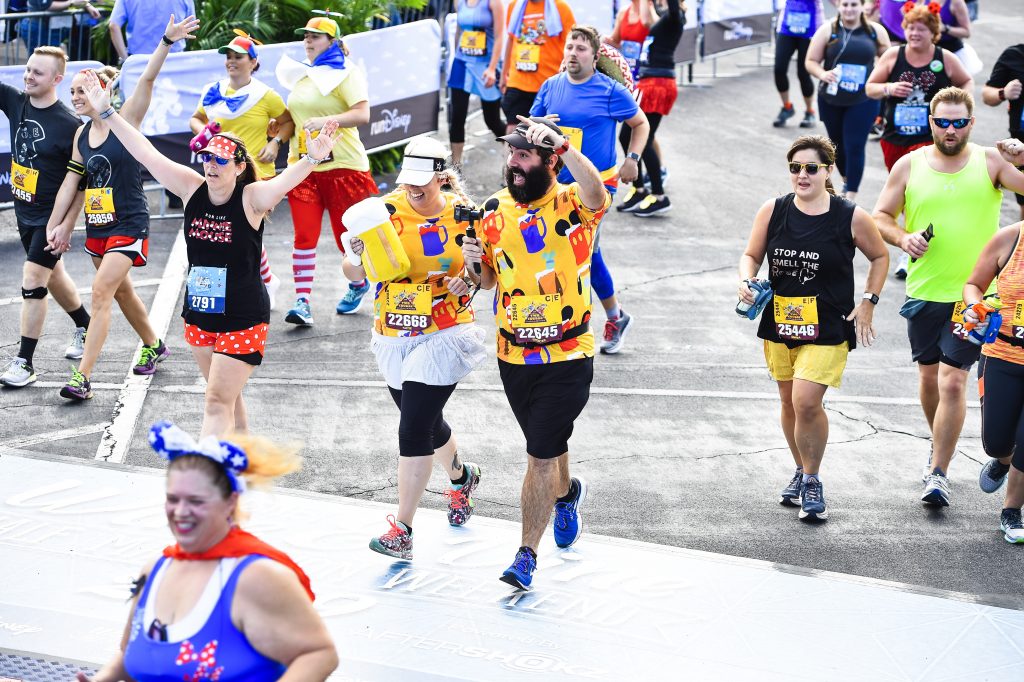 With the addition of Pandora in Animal Kingdom, it is one of our favorite parts of the course. It is a calm environment that early in the morning! There are some really nice photo backdrops as well. Mile 6 is located in the Animal Kingdom parking lot, which eats up a nice bit of miles before the dreaded Osceola Parkway stretch.
From Animal Kingdom to Hollywood Studios is dull and frustrating. This 4 mile stretch is congested at times due to only one lane of traffic being used for runners. It doesn't twist and turn much, so it hard to keep your mind distracted. We prepare for this stretch with fun music and enjoying everyone's costumes!
The final 5K is a quick jaunt through Hollywood Studios, around the Boardwalk resort area and into EPCOT. Just like the 10K course, construction limited the amount of time in both of these parks. We really hope this is a temporary change because we want to runDisney not just RunAroundDisney!
Wine & Dine Half Marathon Entertainment
The entertainment for the 2019 Wine & Dine Half Marathon was amazing! Pre-race we stopped to see Mickey and Minnie in their patriotic attire and Pluto! Donald and Goofy were available as well. Queues were long for Mickey and Minnie, we waited over an hour.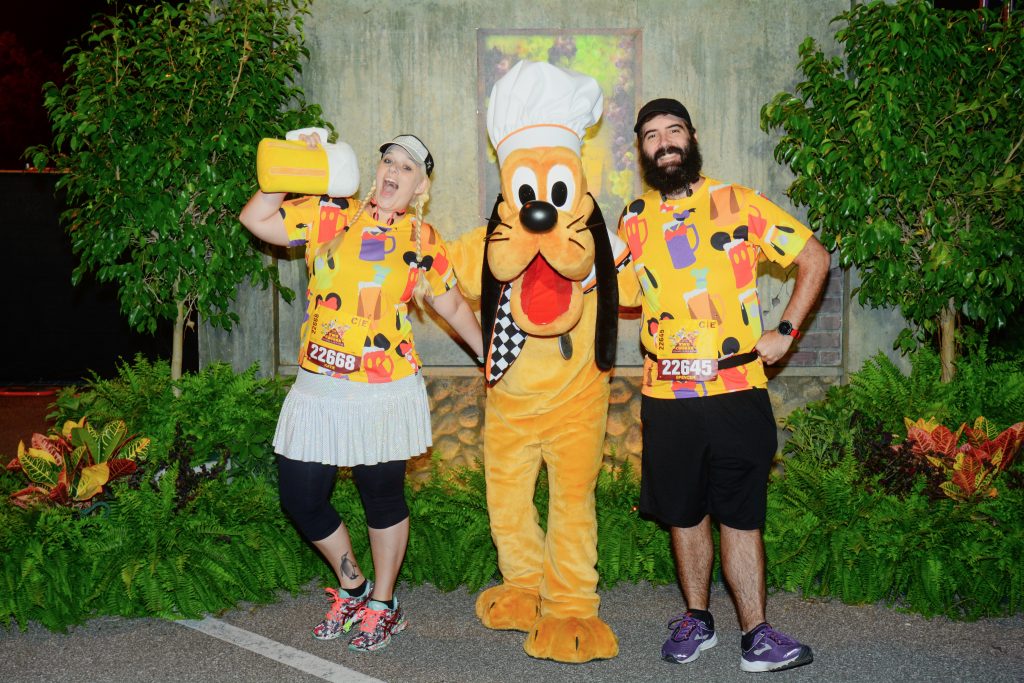 On the course, we passed Louis the Alligator and the Adventurer's club in the first stretch. We stopped to meet Lotso – Katie's favorite villain! Lotso was the longest on course queue for us, we waited between 5 and 10 minutes. Russel from UP was located backstage before we entered Animal Kingdom. Inside the park, runners were greeted by Timon, Kevin from UP, and Chip & Dale in their adorable dinosaur outfits. Baloo was the last stop as we exited Animal Kingdom.
We were surprised to see Pluto on the course since he was a photo op before the race. We did stop for Donald wearing his casual tourist attire, even though again it was unusual since he was there before the race in a different outfit. Sarge was back again motivating runners up the only real "hill" in the course – which is actually an overpass!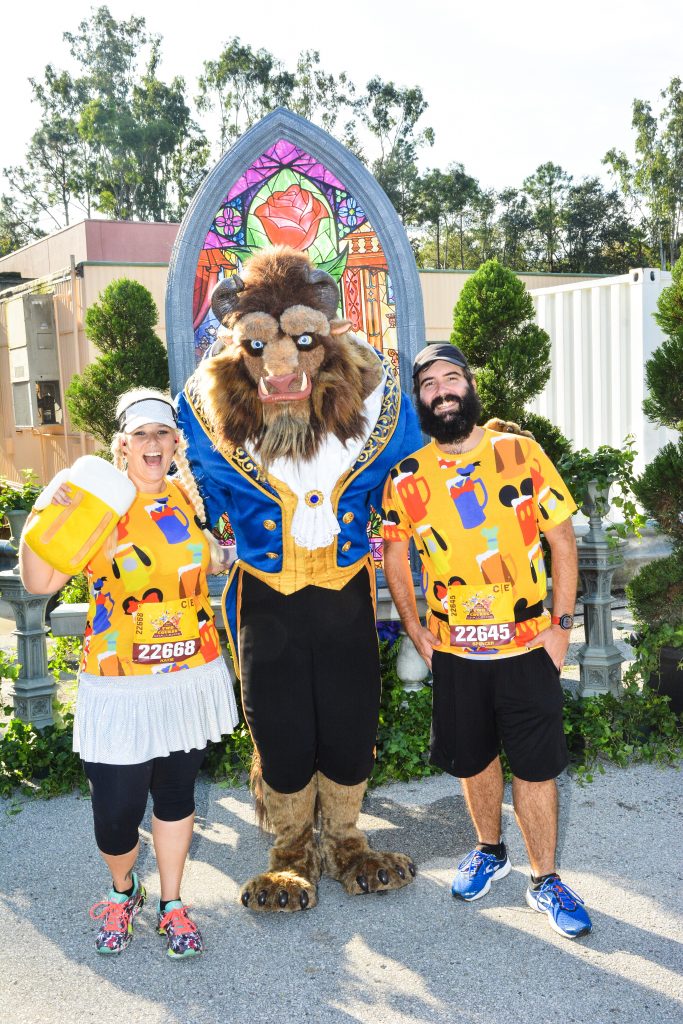 Finally, back at the parks we stopped for Beast backstage before entering Hollywood Studios. We opted to skip Edna Mode, which we might've regretted a little after passing! Around the boardwalk, Daisy was wearing her sports attire outside of the ESPN club. We skipped this photo op to grab a beer at the gift shop!
Upon entering Epcot, we had our fingers crossed for some hard to find characters! We had to stop for Honest John (Foulfellow) and Gideon from Pinocchio. They only come out for special events! Many runners were excited to see Dopey on the course to motivate them to run 48.6 miles in January!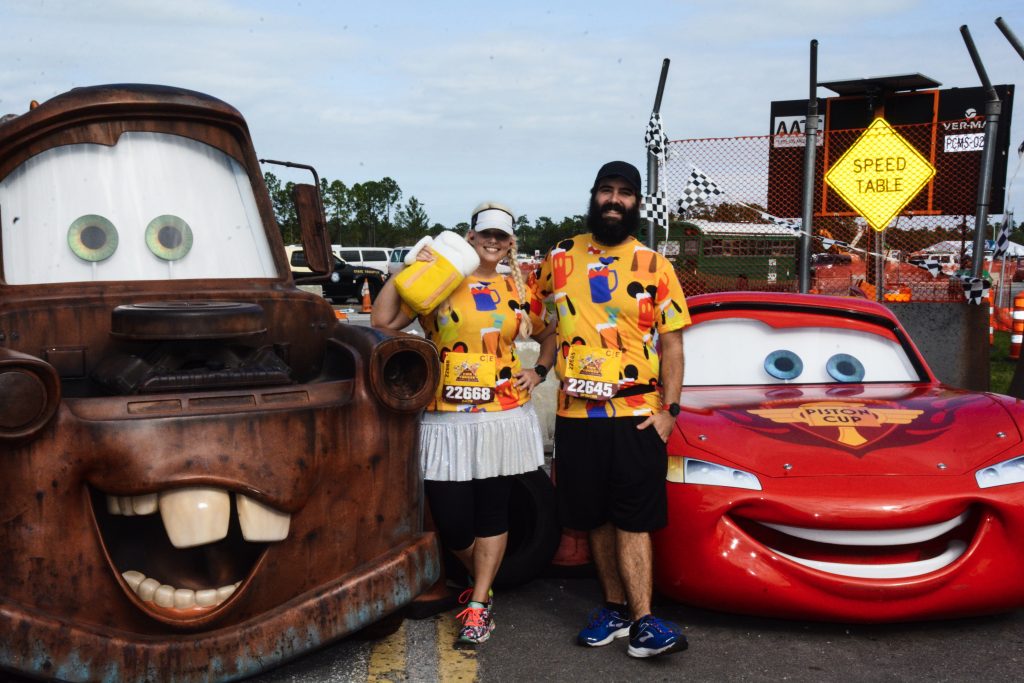 Exiting the park, many runners went straight to the finish line, but we stopped for two short queues to see the Big Bad Wolf and Lightning McQueen and Mater. At this point in the race, balloon ladies are no fear and the photos were totally worth it! Could this be a record year with 18 different on-course character photo stops?!
Wine & Dine Half Marathon After Party
We are not ashamed to admit we slept through the party again this year. A 2:15am wake-up call does not lend itself to a party starting at 10pm. There are plenty of cool character photos, but we heard people waited 2 hours just to meet the Three Caballeros! While this could be a fun opportunity, we are going to need to take a serious nap to attend this party in the future. If you go or sleep, Half Marathon and Challenge runners still receive a $15 Disney Gift Card to be used wherever and whenever!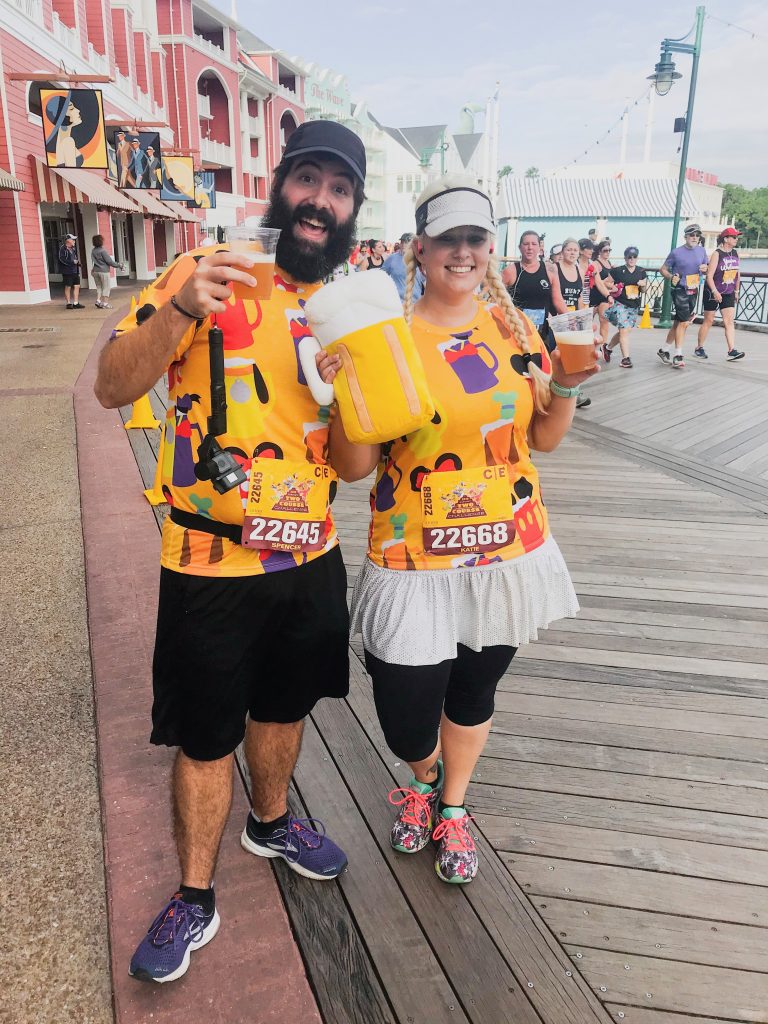 Overall, we were blown away with the entertainment this year. Loads of character stops, great on-course music, and wonderful photos made 13.1 miles seem like a breeze! Our only complaint is the reduced park time due to construction, but we have to hope this is only temporary. We will be back in 2020 for the 5th anniversary of the Two-Course Challenge!