The runDisney Marathon Weekend boasts four different races. There is a distance for all runners with a 5K, 10K, Half Marathon, and Full Marathon. Complete 13.1 and 26.2 miles for a bonus Goofy Challenge Medal! Complete all four distances for a grand total of 48.6 miles and receive 6 medals! We are considering completing the 48.6 mile Dopey Challenge in 2021, but for now we ran the 5K and 10K distances! The 2020 Walt Disney World 5K was the first race in the Dopey Challenge.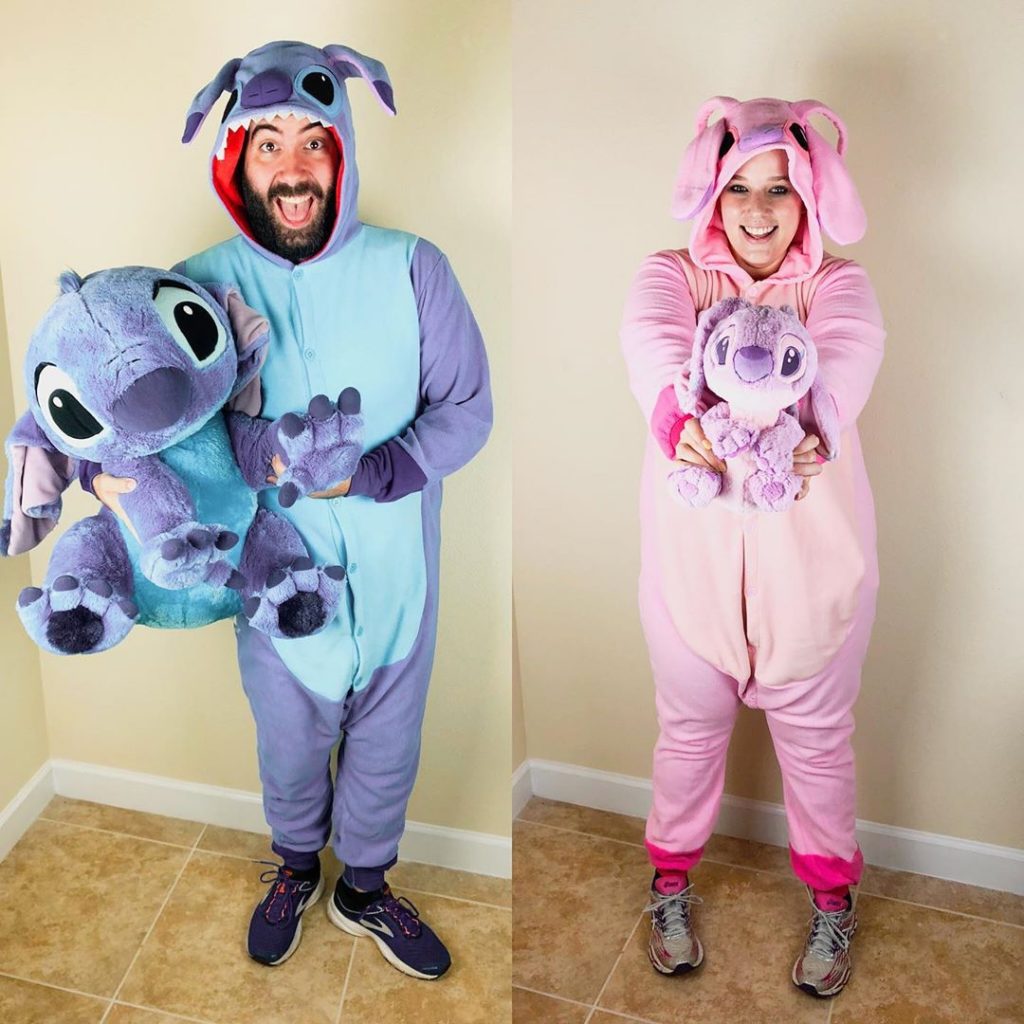 2020 Walt Disney World 5K Course
The runDisney 5K course continues to be pretty standard for each race weekend. The differences lately are due to massive construction in the Future World section of EPCOT. This means, we never run into Future World, which previously was a favorite section for runners. The benefit is more time running around the countries of the World Showcase.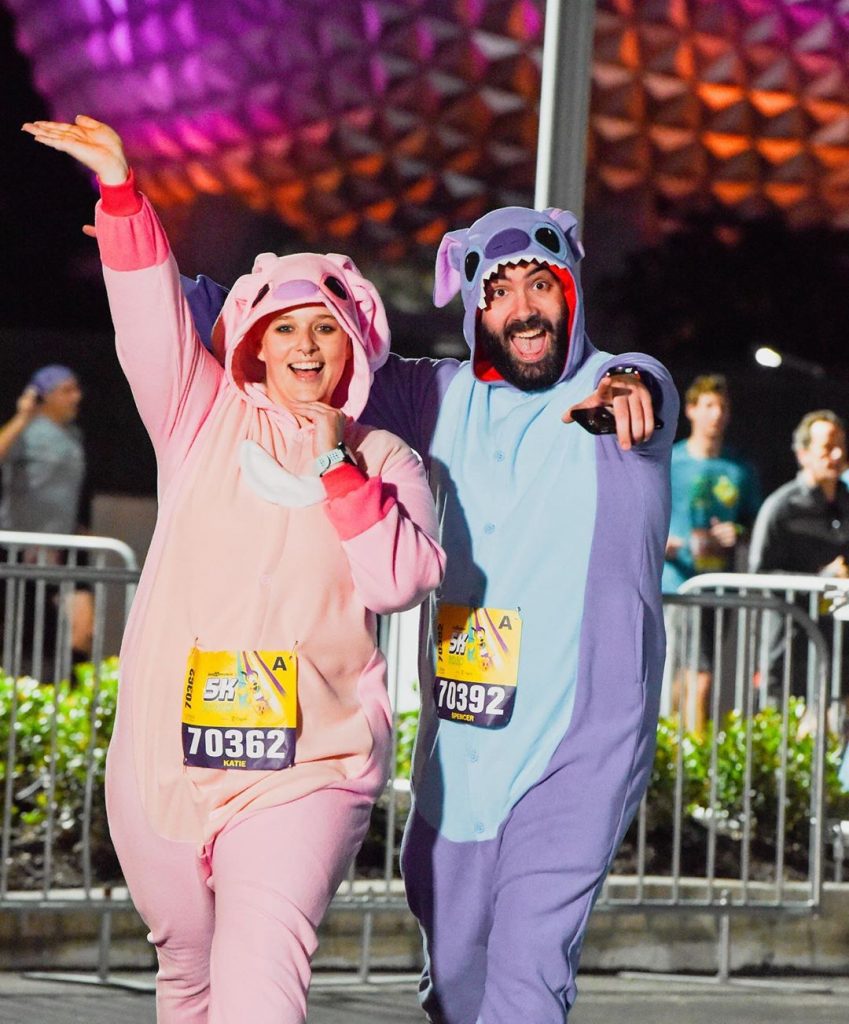 The course begins in the EPCOT parking lot and runners spend about a mile circling the lot before entering the park. We love that the "boring part" is in the beginning. That way, when runners are getting a little tired, the motivation of the park really lifts them up! As for now, the course is as good as it can get with the construction, so we continue to watch for minor changes until we can exit through Future World again!
2020 Walt Disney World 5K Entertainment
With only 3.1 miles for entertainment, we know there will be challenges. Ultimately, we left this course wanting more. The entertainment team continued to add video screens with cute themed clips and some great speakers throughout. The course did not have major gaps where we felt lonely or bored. The let down was the character selection.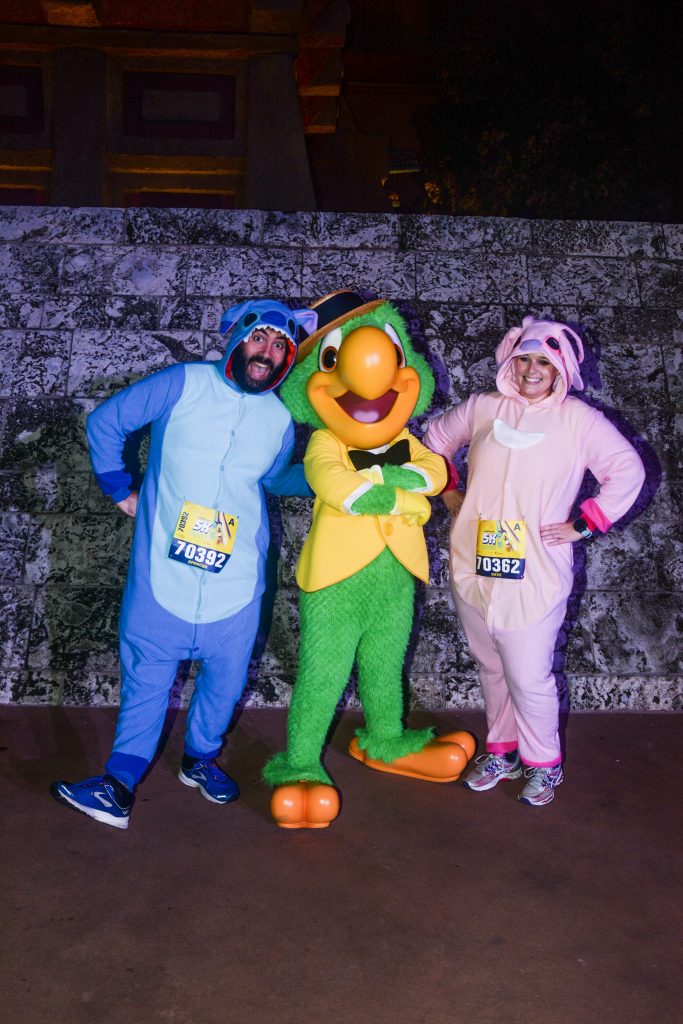 With no real theme during this weekend, the sky is the limit for characters. We think they really have the opportunity to push the envelope and bring some fun ideas to the course. This year, we only had four total character stops. The first character stop was Chip and Dale as the Rescue Rangers. We love this character stop, but we have seen it before. Lines are always long for this dynamic duo. Geppetto was another unique stop, but again lines were long with the short number of characters. Next up was Beast who they seem to be favoring during Wine and Dine. Since we just saw him two months ago, we again passed. Last stop was a must for us! We had to stop for Jose Carioca from the Three Caballeros. This stop would've been amazing if Panchito Pistoles was present as well.
2020 Walt Disney World 5K Medal
It was great to see Pluto back on the 5K medal! Even though we love Oswald, he seems to fit better for the 10K as they shuffled some characters around this year. Pluto is a great character to take medal photos with, since his collar looks like a medal! The quality of the medals this year were great! Even though there was nothing super special about this design, it was clean and we didn't see any reports of damaged medals. We love a good quality design!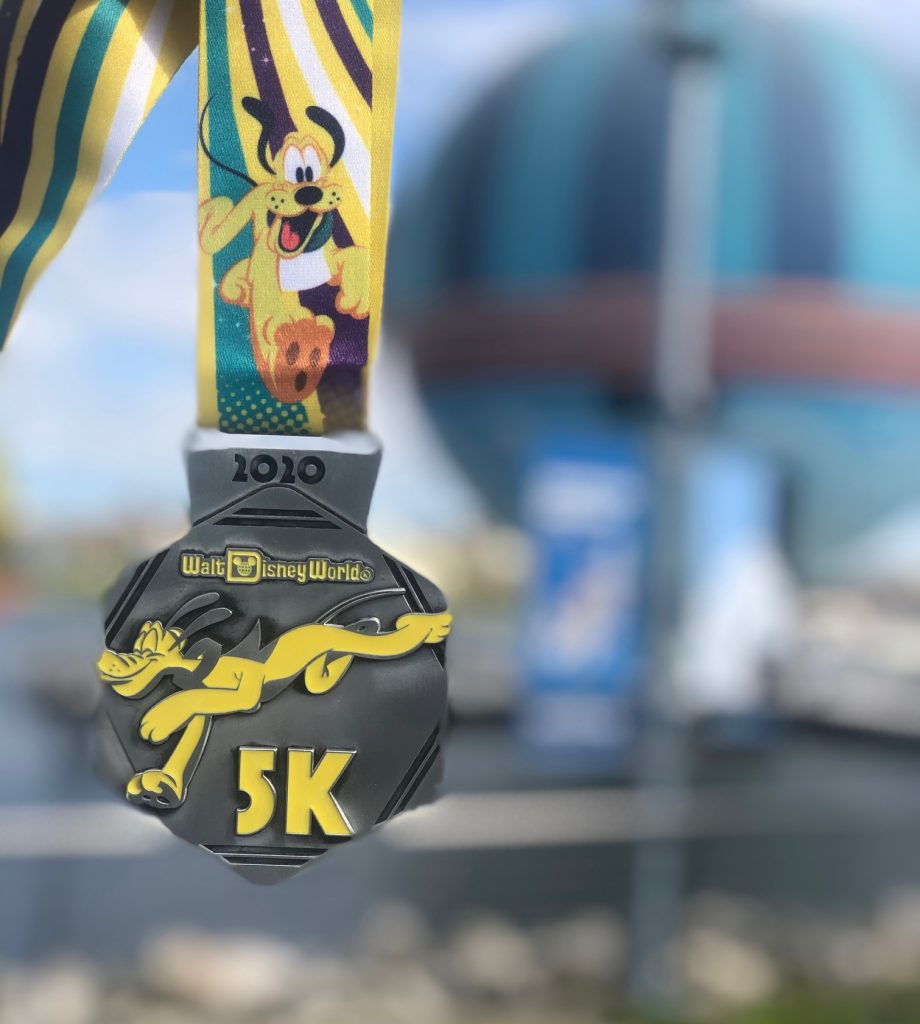 Overall, we enjoy the 5K distances at runDisney races. We love that families can run together and enjoy the magic of running! If you leave your time goals at home and come ready for fun, the experience is wonderful. We spend our time on the course enjoying every moment! This is a great race for new runners, runners who want to bring their families, or runners who want to have a little more magic on course!