Even though there is a 5K every time a Disney ship is docked at Castaway Cay, one cruise a year is reserved for a special 5K Challenge! The Disney Dream sets sail the Monday after Marathon Weekend each January to bring runners to the island of Castaway Cay. Runners can complete any (or all) of the 4 distances on land and then complete the 5K on Disney's private island to receive a bonus medal! Currently, this is runDisney's only Challenge medal you can gain by just completing two 5K races!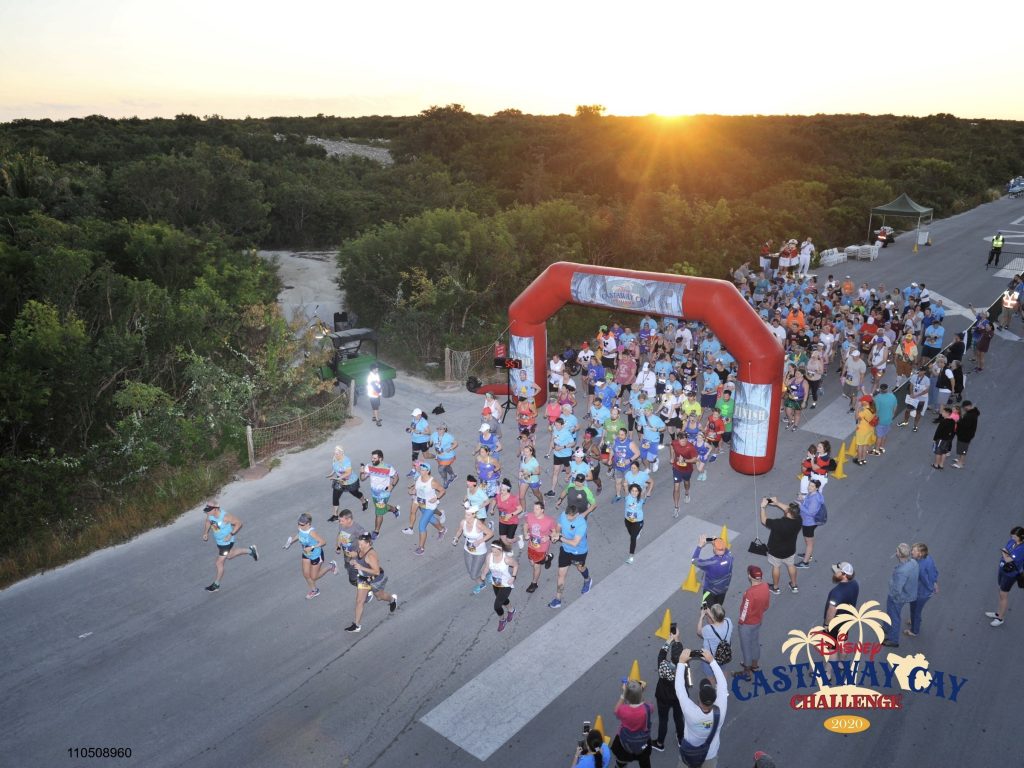 Castaway Cay Challenge Cruise
Historically, the Disney Dream has always left Port Canaveral for this specific cruise the Monday after Marathon Weekend. While we don't expect this to change, it is always a good idea to check with runDisney and your travel professional. This cruise is unique and will dock at Castaway Cay the night before the 5K. This is so staff members can set up the island for the special 5K race! This also means everyone on the ship can see a beautiful sunrise over Disney's private island!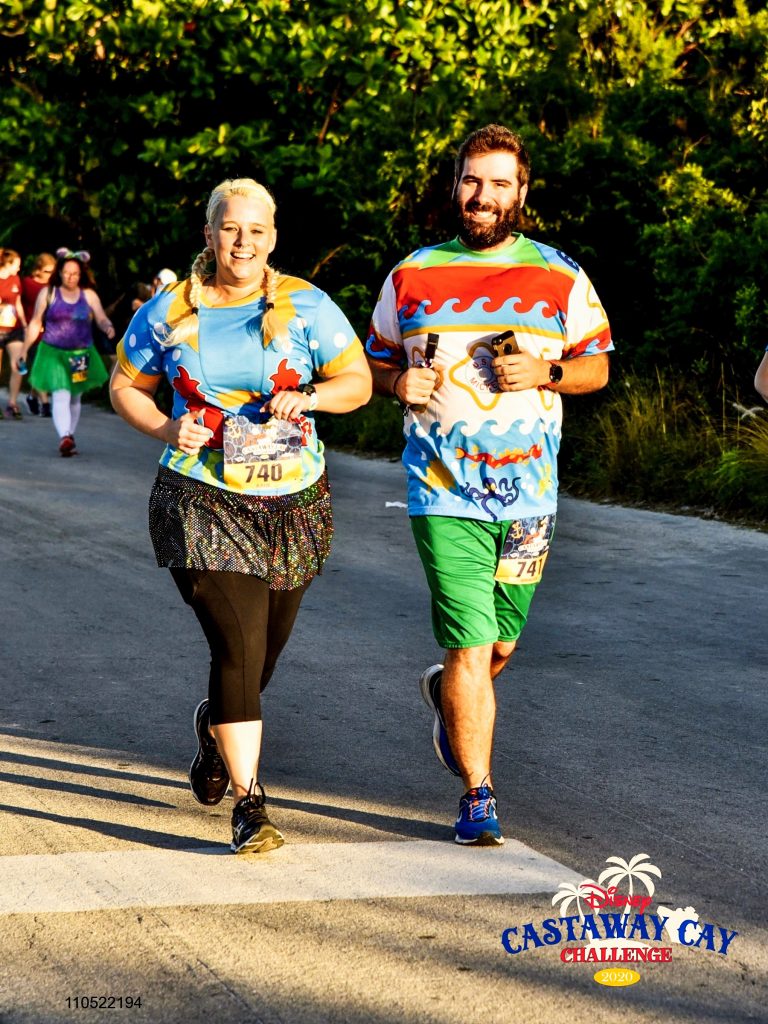 The itinerary has remained the same for a few years. This is a 4 night cruise with a stop at Nassau, Castaway Cay, and a day at sea. Runners will need to sign up with runDisney for the specific Castaway Cay Challenge race. The free 5K will still occur later in the morning, we actually ran both!
Castaway Cay Challenge 5K Course
Runners who have cruised before are familiar with the standard Castaway Cay 5K course. Luckily, this one is different! The race begins on the airstrip and runs towards the private cabanas of Serenity Bay. This means beach views are peeking through the trees for this first there and back section. After a quick jaunt on the airstrip, runners enter the bike loop.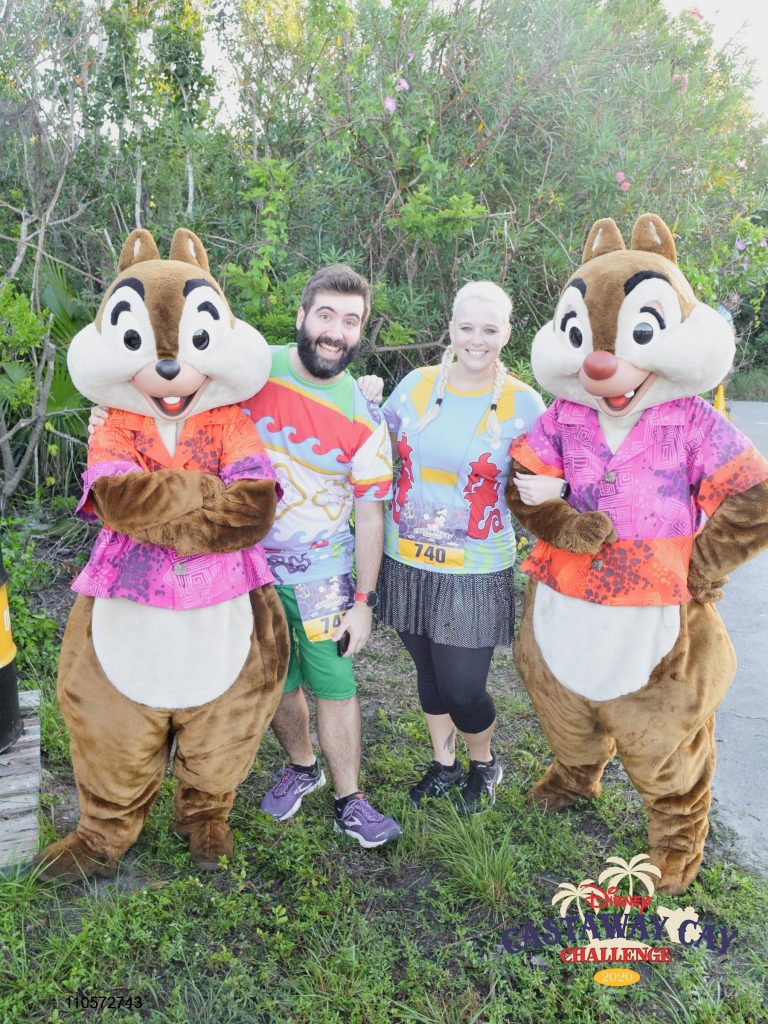 We passed 3 different character stops! First was Captain Jack Sparrow at the end of the airstrip. It is important to note that we left in the last corral, the golf cart sweep did catch us technically at this stop, but we were allowed to continue on. Near the beach was Timon! At the first turn around, there was an option to take a photo with a photo frame, we skipped that.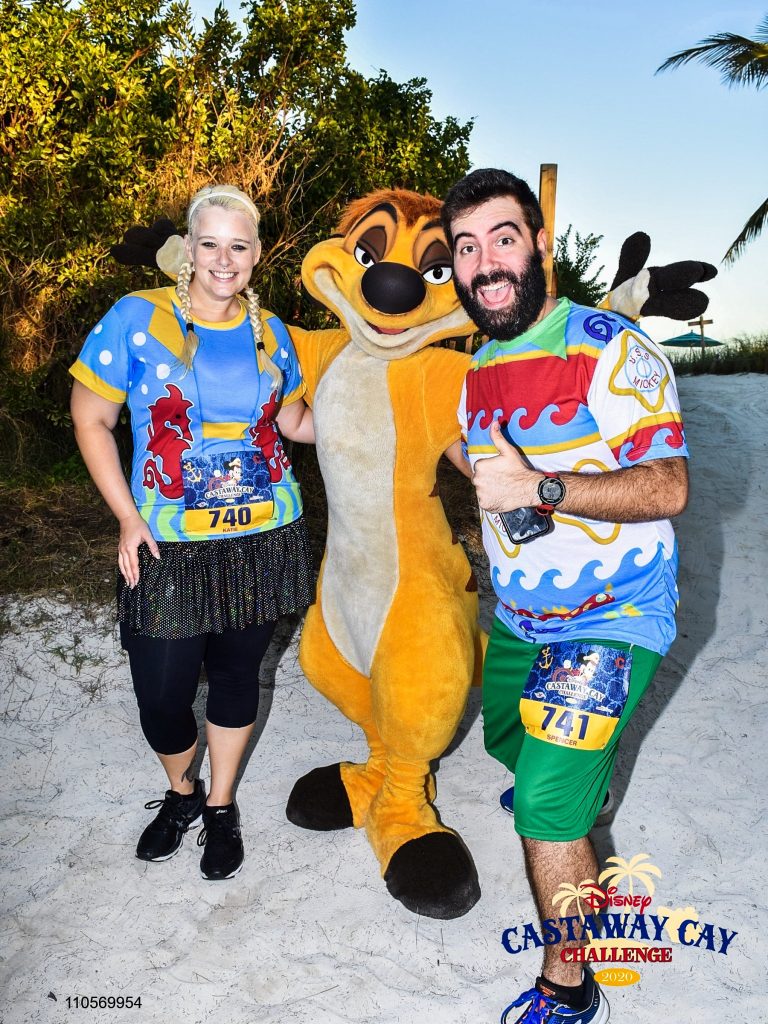 On the way back, Jack Sparrow swapped out with Peter Pan. We, somehow, were too fast to see the exchange. Sounds like poor timing and they should've switched sooner. As we entered the bike loop, we met Chip and Dale in their adorable Hawaiian shirts. This was our favorite stop! Exiting the loop, we were thrilled to see Stitch in their place! Having the characters switch allows for some variety in the character stops!
Castaway Cay Challenge Activities
This special cruise on the Disney Dream boasts some extra activities as well! We enjoyed a special runDisney craft activity where we made signs to cheer on runners as well as medals! We put the signs in our Porthole window on race day! There was also a chat to discuss the race the day before in one of the larger theaters. Aside from having an opportunity to ask questions, they also raffled off some cool items! On the day at sea, runners took part in runDisney trivia.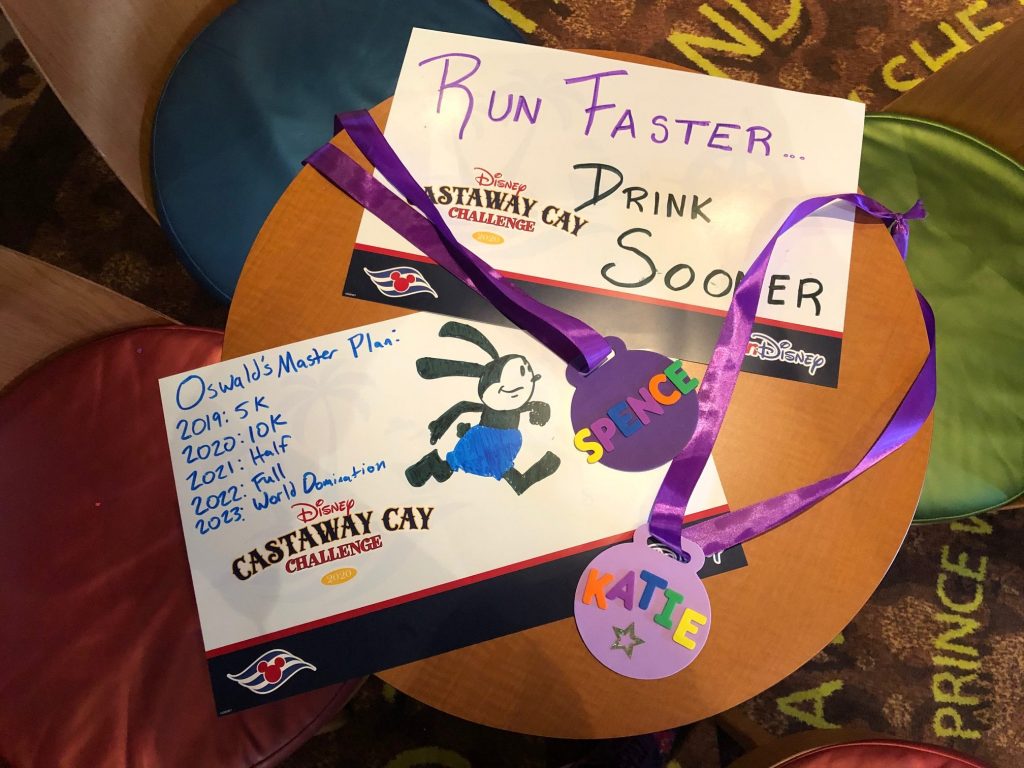 Overall, we really enjoyed running on Castaway Cay. It might be one of the most expensive 5K races to exist, but the Captain Minnie medal was a must! We had stunning weather this year, but previously it has been chilly and even rainy. Our advice is to take this cruise if you were already looking at cruising with Disney Cruise Lines, but we wouldn't shell out all that money otherwise.
Have more questions about the specific Castaway Cay Challenge 5K? Check out our FAQs!